Brazilian Baked Ham and Cheese Sandwich (Bauru de Forno)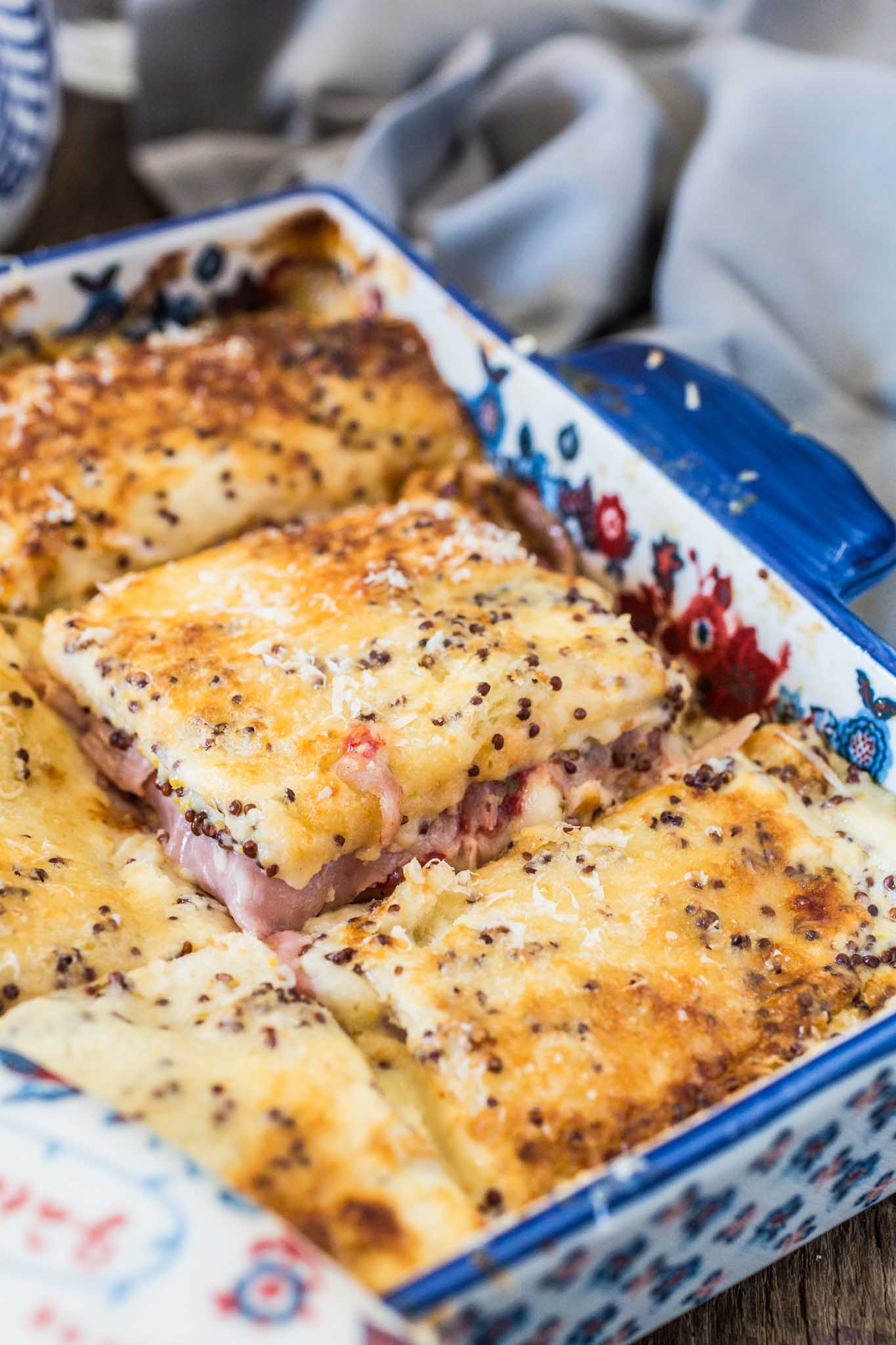 10 slices Pepperidge Farm® Hearty White, crusts removed
8 ounces Hillshire Farm® Thin Sliced Honey Ham
8 ounces mozzarella cheese, sliced
1 tomato, sliced (optional)
Salt and freshly ground pepper to taste
1 teaspoon oregano, or to taste (optional)
⅓ cup Hellmann's® Real Mayonnaise
½ cup heavy cream
1 tablespoon Dijon mustard
⅓ cup shredded mozzarella (or freshly grated parmesan cheese)
Preheat oven to 400 degrees.
Prepare a square oven proof dish (9X9) by greasing with butter or cooking spray.
Lay a layer of bread, cutting some slices in half (if necessary) to fill the bottom of the dish. Add a layer of ham and top with the cheese, tomato slices, salt, pepper and oregano. Finish with a second layer of ham and the final layer of bread.
In a medium sized bowl, combine the mayonnaise, heavy cream and Dijon mustard. Whisk until smooth.
Carefully pour the sauce over the sandwiches. Sprinkle the shredded mozzarella (or parmesan) and bake in the hot oven for about 30 minutes or until bubbly and golden brown.
Serve immediately.
Recipe by
Olivia's Cuisine
at http://www.oliviascuisine.com/brazilian-baked-ham-and-cheese-sandwich-bauru-de-forno/