Triple Berry Slushy
This post is sponsored by Sparkling Ice.
Homemade, healthy and – wait for it! – sugar free, this Triple Berry Slushy will be your new summer obsession. Made with a handful of ingredients and summer bikini friendly!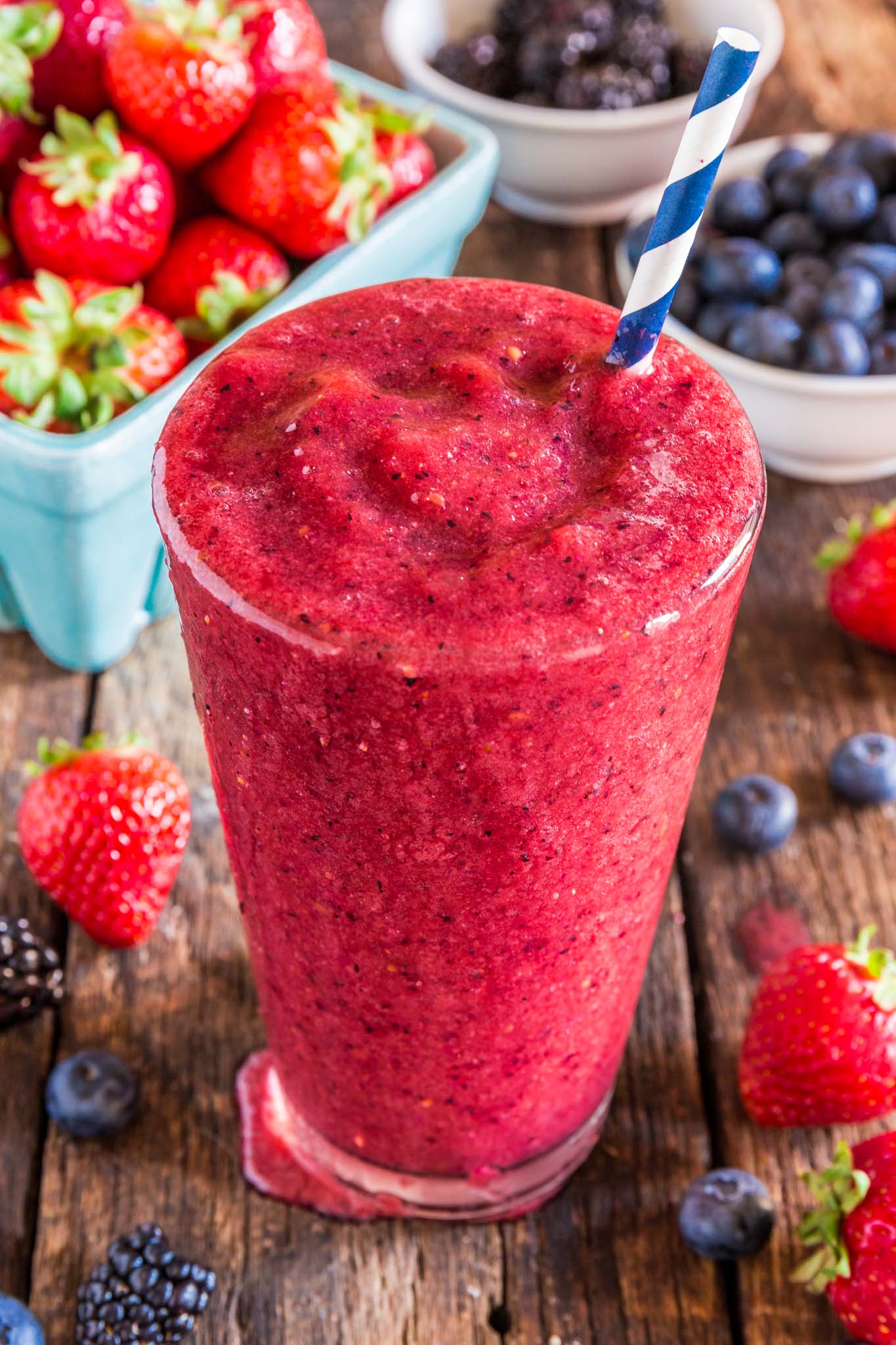 It's a beautiful day outside! We just got back from the pool and I'm now sipping on this delicious Triple Berry Slushy while sitting on my air conditioned office to write this post.
Yep, life is good, even when you're on a diet!
I can't remember if I ever got into too many details, but the truth is I've been on a semi low carb diet because I got diagnosed with gestational diabetes a few months ago. After the initial shock (and desperation), I've decided it was time for a lifestyle change anyways, and chose to look at it as a "blessing in disguise".
Chances are it will go away (fingers crossed) after I give birth, but I plan on sticking to this diet – or a modified version – because it has me feeling great!
Am I a healthy blogger now? No! This blog is still indulgence-land, but I'd be a thousand pounds if I ate the stuff I post on an everyday basis. And even though I'll keep posting the food porn stuff, you will see more of the occasional "good for you" here. Like this delicious slushy, which tastes better than the commercial stuff but has no chemicals, no sugar and is made with real fruit and Sparkling Ice.
Add some booze and you have a healthy summer frozen cocktail! ???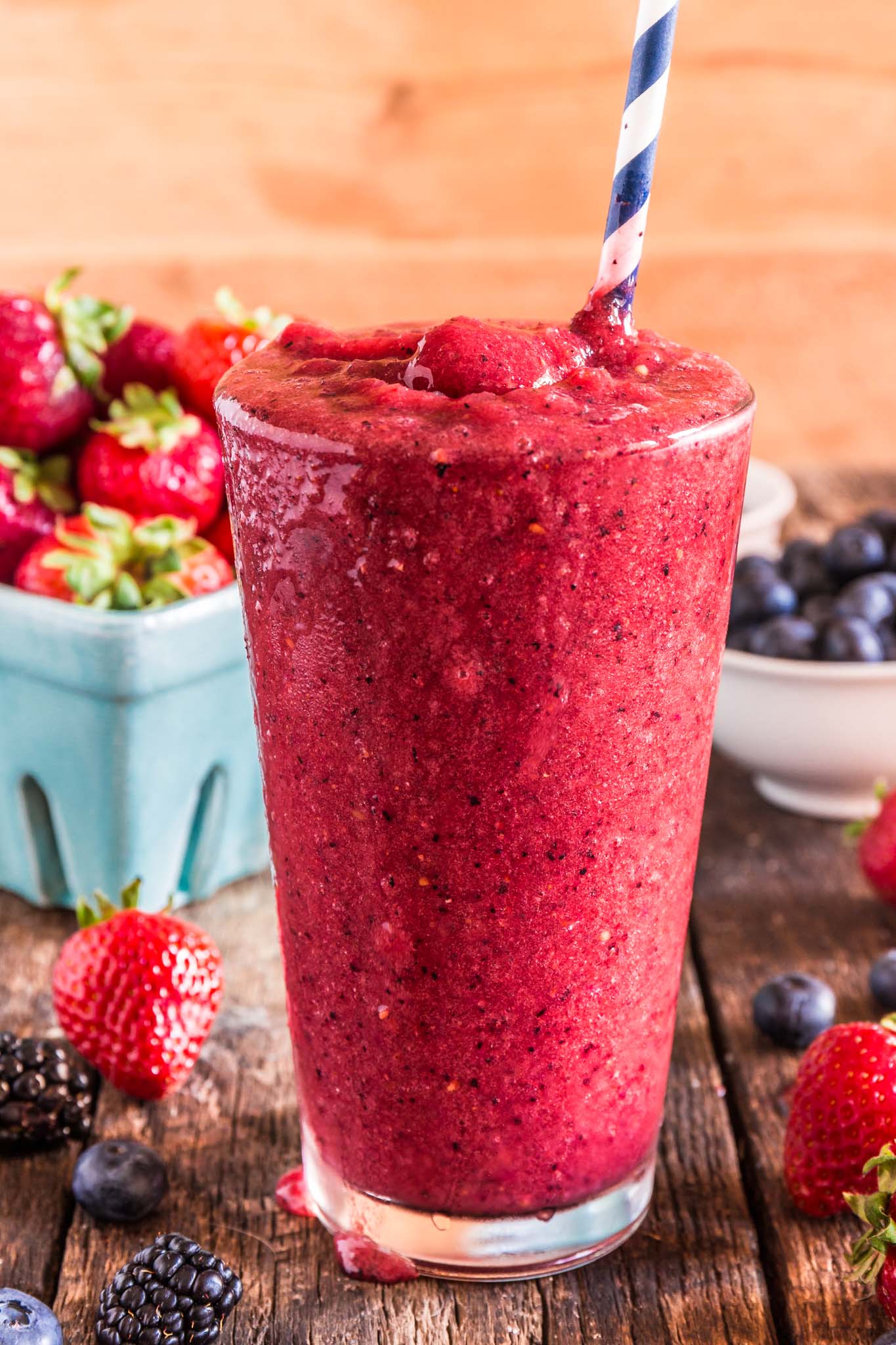 I'm a big fan of berries in the summer. And I was very happy to find out that they are very low carb in the fruit world. Not only that, but they are also packed with antioxidants, vitamins and fiber.
So you can bet that I've been stuffing my face with strawberries, blueberries, blackberries and raspberries. I just can't get enough!
I also can't get enough of Sparkling Ice. Damn, who knew flavored sparkling water could taste so good?
We've been alternating through all their flavors – including the lemonades and iced teas – and they have been the perfect summer drink.
They are caffeine free – except for the iced teas -, zero calories and sugar free. And, let me tell you, nothing beats an ice cold Sparkling Ice by the pool! It's fizzical! ?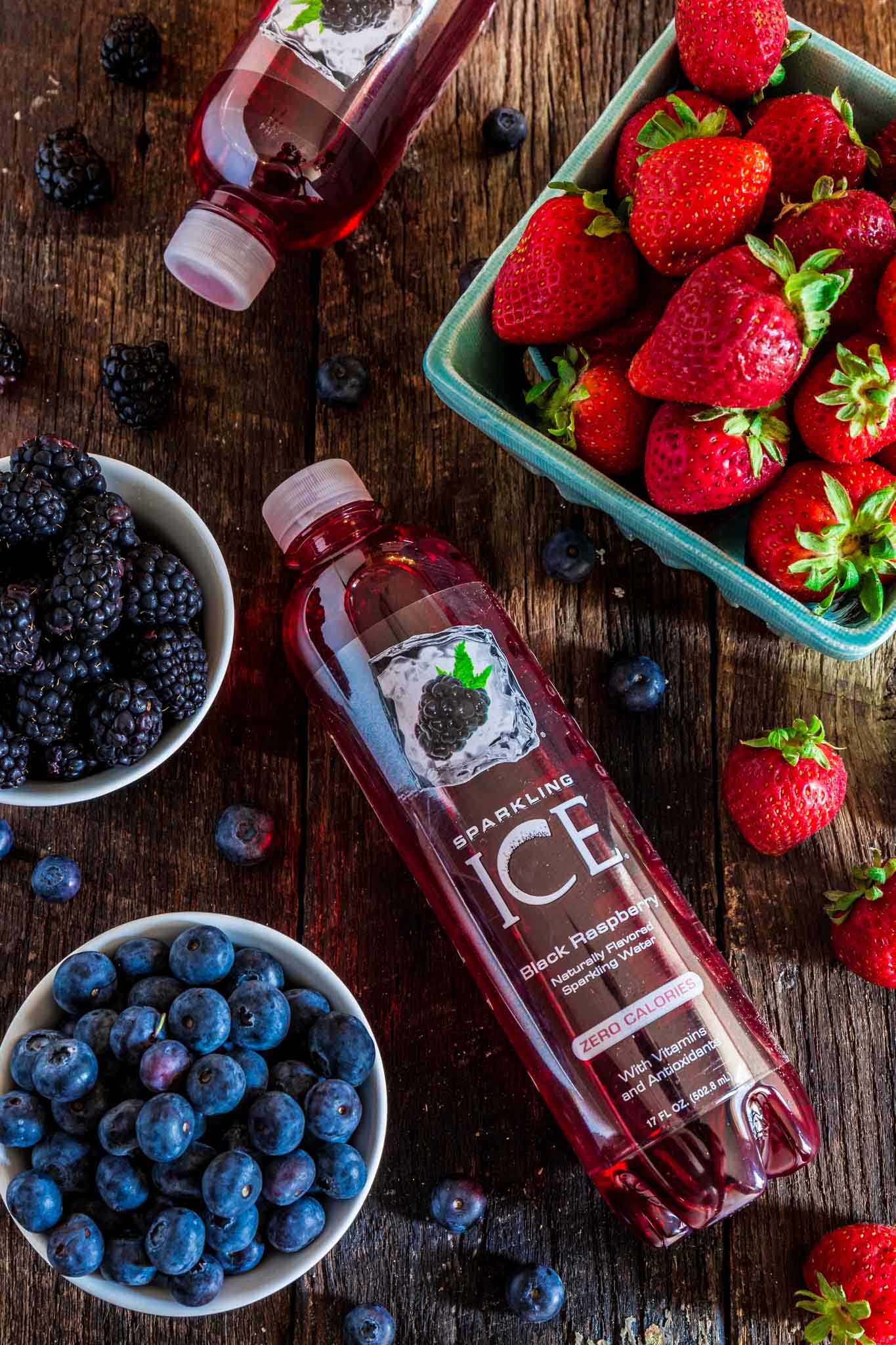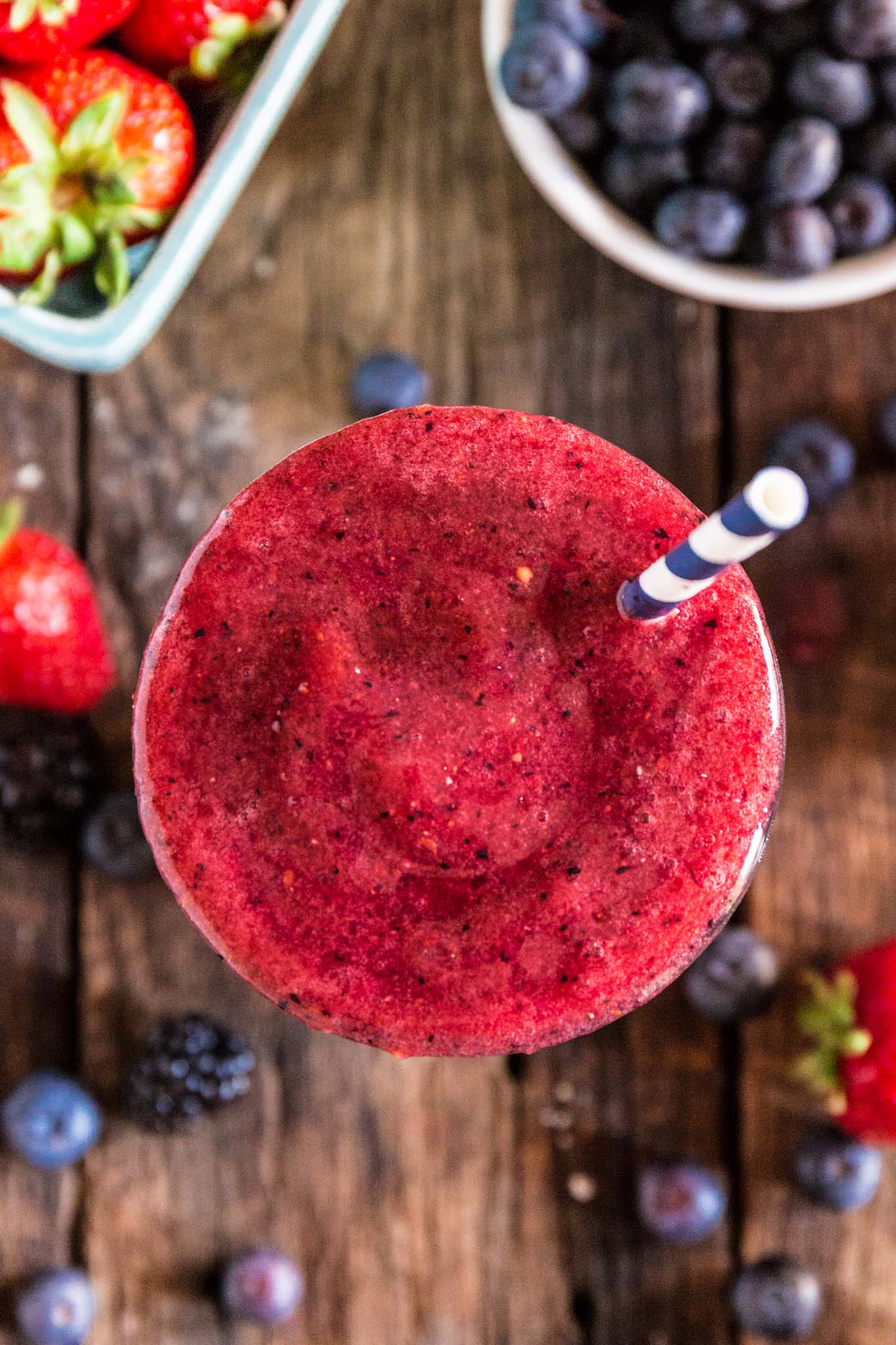 But even though Sparkling Ice is sparkly-cious as it is, it is even more fantastic if made into a Triple Berry Slushy!
If you don't believe me, ask my husband. Tim drank the entire jar and already asked if we can experiment with other fruits. Which we will, once GD is gone and I can have them. For now, I'll have to stick to the low carb berries!
Oh, and if this slushy is not sweet enough for you, or if you're making it for the kiddos, just add a touch of honey for sweetness and you're good to go!
P.S. Did you know you can buy Sparkling Ice on Amazon? ?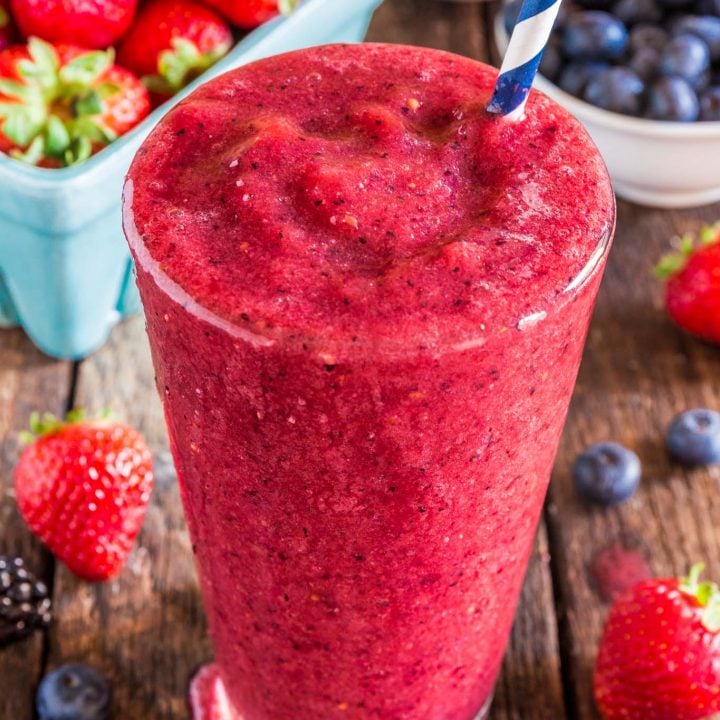 Triple Berry Slushy
Yield: 2
Prep Time: 5 minutes
Total Time: 5 minutes
Ingredients
1 cup strawberries, leaves removed
1/2 cup blueberries
1/2 cup blackberries
2 cups ice
1/2 cup Black Raspberry Sparkling Ice
Instructions
Add all the ingredients to the jar of a blender and blend until smooth and frosty. Add more ice or Sparkling Ice if needed for the slushy consistency and blend again.
Serve immediately!