My Cookbook!
Hello, Cuisiners! My cookbook – Authentic Brazilian Home Cooking – is now up for pre-order! 🎉 It officially releases on June 20, 2023 but you can guarantee yours right now.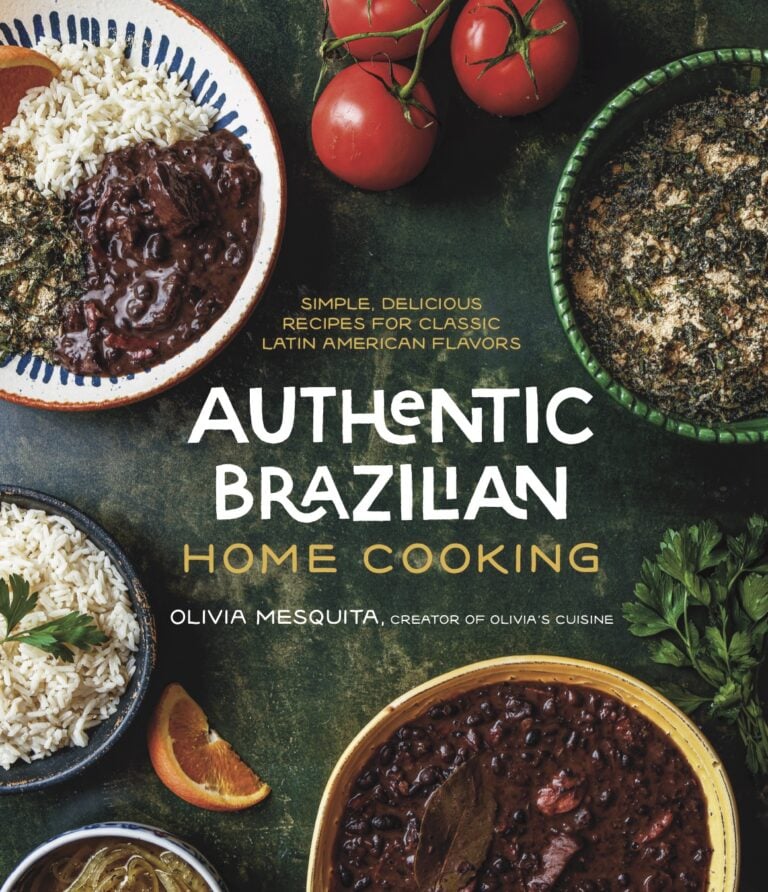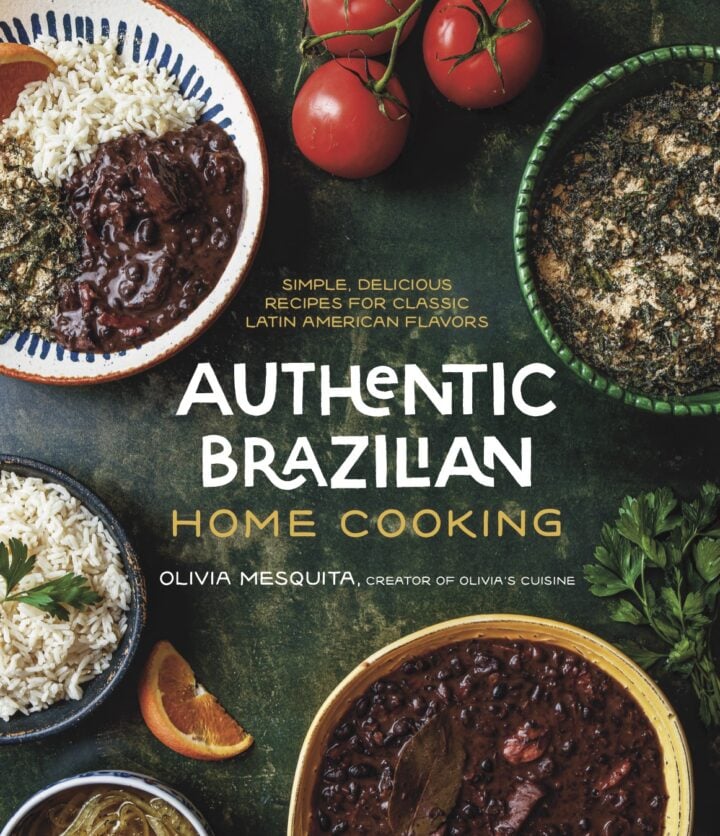 Available for Preorder On:
About the Book
Authentic Brazilian Home Cooking (Simple, Delicious Recipes for Classic Latin American Flavors) is a cookbook by, yours truly, Olivia Mesquita, featuring 60 recipes that showcase the diverse culinary traditions of Brazil, including dishes from the country's various regions.
The book includes recipes for classic Brazilian dishes, such as Feijoada (Black Bean Stew), Baião de Dois (Brazilian Rice with Black-Eyed Peas, Beef and Cheese), Brigadeiro (Chocolate Fudge Truffles), and Mousse de Maracujá (Passion Fruit Mousse), as well as lesser-known dishes like Barreado (Cumin Beef Stew), Bobó de Frango (Chicken with Yuca Stew) and Virado à Paulista (Pork Chops with Rice and Refried Beans).
In addition to the recipes, I provide background information on Brazilian ingredients and cooking techniques, as well as tips on how to adapt the recipes when certain ingredients are not easily available.
Overall, "Authentic Brazilian Home Cooking" is a comprehensive guide to Brazilian home cooking that will appeal to both beginners and experienced cooks looking to explore the flavors of this vibrant cuisine.
Are the recipes new or the same ones from the blog?
Most of the recipes are brand new! I have included a few recipes that already existed here on the blog, because they are special to me. But even in those cases, they were retested and improved! ❤️
Cookbook Chapters
I have tried to include a variety of recipes, both savory and sweet, that would cover all your entrée, appetizer, side dishes and dessert needs!
Here are the chapters in the book:
Carnes (Beef, Chicken, Pork and Seafood)
Vegetarianos (Vegetarian Mains and Side Dishes)
Arroz e Feijão (Rice and Beans Dishes)
Petiscos (Snacks, Appetizers and Bar Food)
Sobremesa (Desserts and Treats)
What people are saying
Here are a few reviews from some blogging friends who got to see the book before it hits the shelves!
"This is an amazing cookbook! Every single page of Olivia's cookbook brought me childhood memories of the dishes that I grew up eating with my family in Brazil . You'll find the most authentic and traditional Brazilian foods you can possibly dream of. I'm sure the recipes will leave you asking for more!" – Olivia Ribas, author of Primavera Kitchen.
"This cookbook is a labor of love, and you can see Olivia's love and passion for her cuisine and homeland in every recipe. Her expertise and easy-to-follow approach will have you fall in love with Brazilian cuisine in no time!" – Shadi Hasanzadenemati, Author and founder of Unicorns in the Kitchen
"Olivia's book is absolutely mouth watering! I want to run to the kitchen to make every single dish. My favorite part about the book, however, is learning more about Brazilian culture through the tidbits Olivia shares in each recipe. It makes me feel that much more connected to her, the culture, and especially the food." – Amanda Powell, creator of A Cookie Named Desire
"I have been a long time fan of Olivia's work. Her recipes and photography have always been a source of inspiration. The recipes in this book are quickly becoming "go-to" recipes in my home!" Dina Deleasa-Gonsar, creator of Dish It Girl.
Ready to order?
Here's where you can find it: