A summery twist on the classic tiramisù, this Berry Tiramisu (Tiramisù ai Frutti di Bosco) is fresh, beautiful and a great summer send-off. Spiked with Limoncello for a bright, citrus scent, but easily customizable to a non-alcoholic version.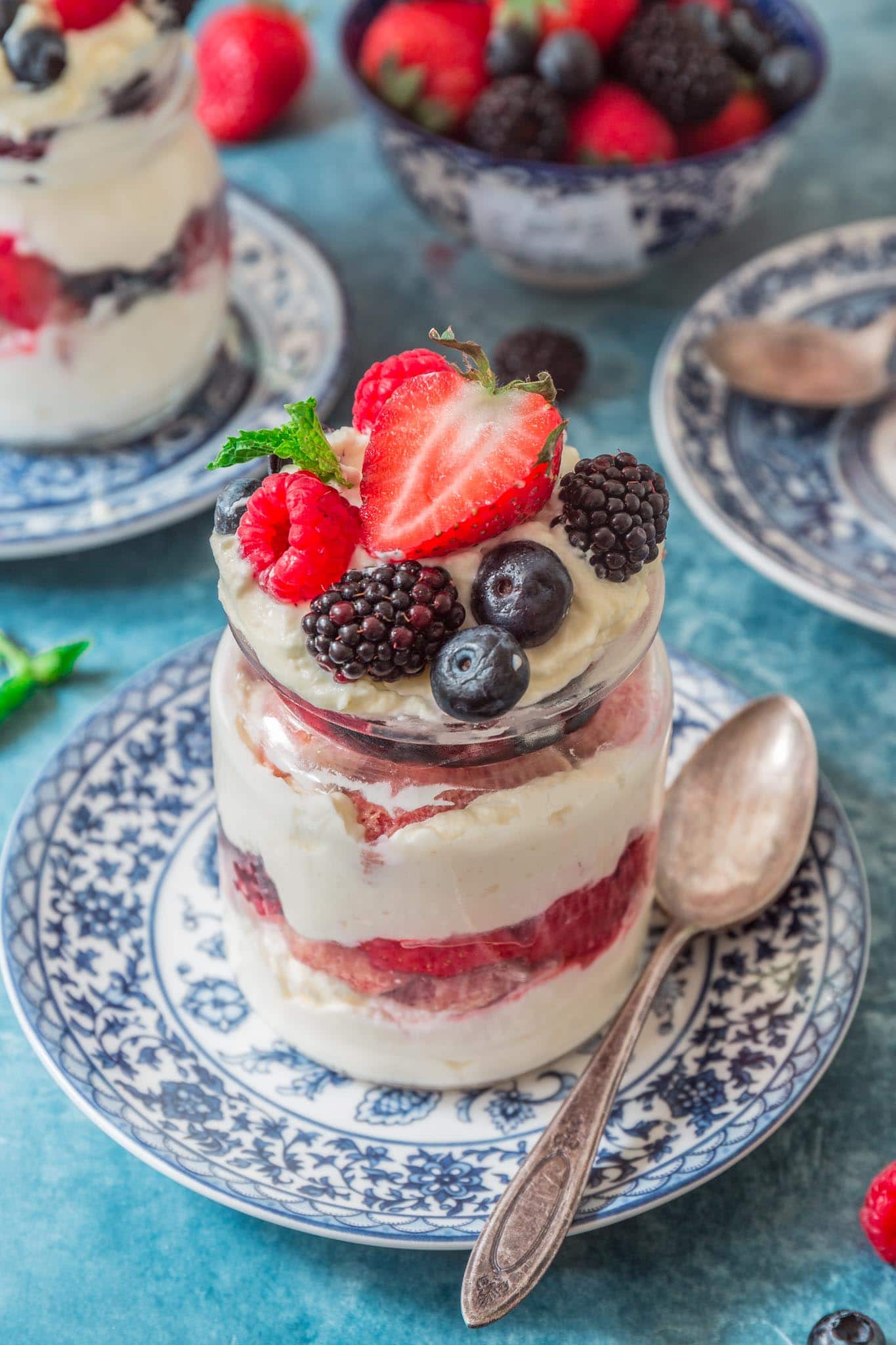 While everyone else is already knee deep into pumpkin-land, I'm having a hard time letting go of summer. I'm still trying to enjoy every bit of those beautiful warm nights, lit up by fireflies and serenaded by a symphony of cicadas.
Thankfully, my local grocery store still has berries in abundance, so I'm enjoying them while scrolling past this Fall in August nonsense. There is a time and place for a pumpkin spiced latte and, for me, that is September 1st!
Until then, I'll be grilling all things, making homemade ice cream and eating my Berry Tiramisu!
…