If you haven't tried throwing some cheese on the grill yet, these Grilled Cheese Skewers are going to blow your mind! Chewy, salty and totally drool worthy. You simply gotta make it happen!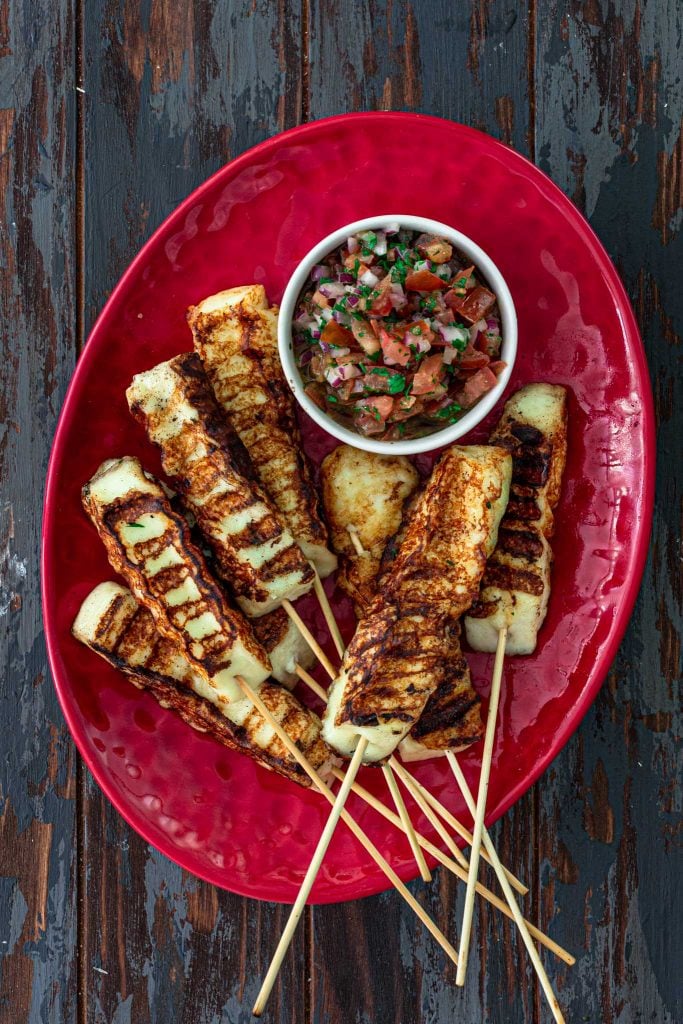 This post is a hard one to write, because my mouth starts watering just by thinking of these grilled cheese skewers.
We Brazilians love our grilled cheese! And I don't mean the grilled cheese sandwich, but the cheese that is cooked on a grill until it is beautifully charred and soft. Therefore, for the purpose of this post, if I write "grilled cheese", that's what you have to imagine! Deal?
The funny thing is that after I developed and photographed this recipe, I got a few requests for it on social media. It's like y'all are reading my mind!
Or perhaps it's because it's summer and we are all craving some delicious, almost-melty cheese to go with our grilled meats.
So, without any further ado, your wish is my command!
…