Spain's most popular tapas, Patatas Bravas are impossible to resist! Crispy home fries tossed with a mildly spicy tomato aioli. One bite and this will surely become one of your favorite potato dishes!
Throwing a tapas party? Don't forget to grab the recipes for my Goat Cheese and Caramelized Onions Crostini, Charcuterie Board, Beef Empanadas and Spanish Gazpacho Soup to complete your feast.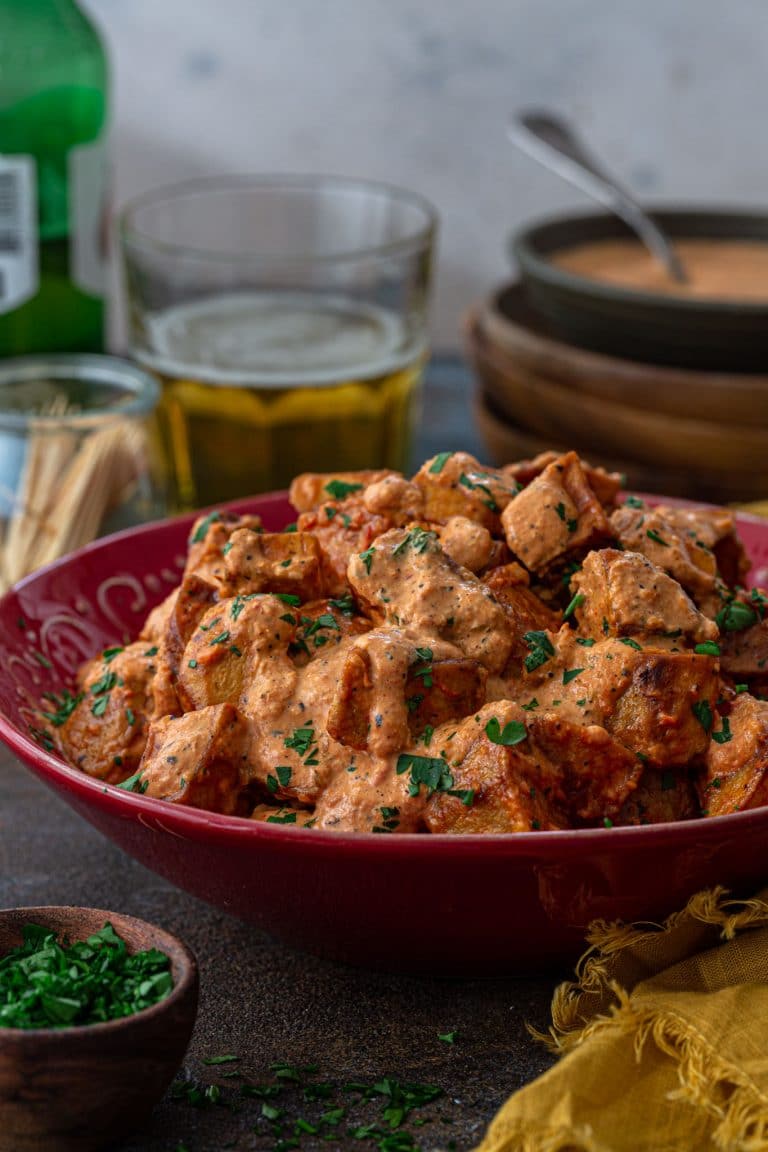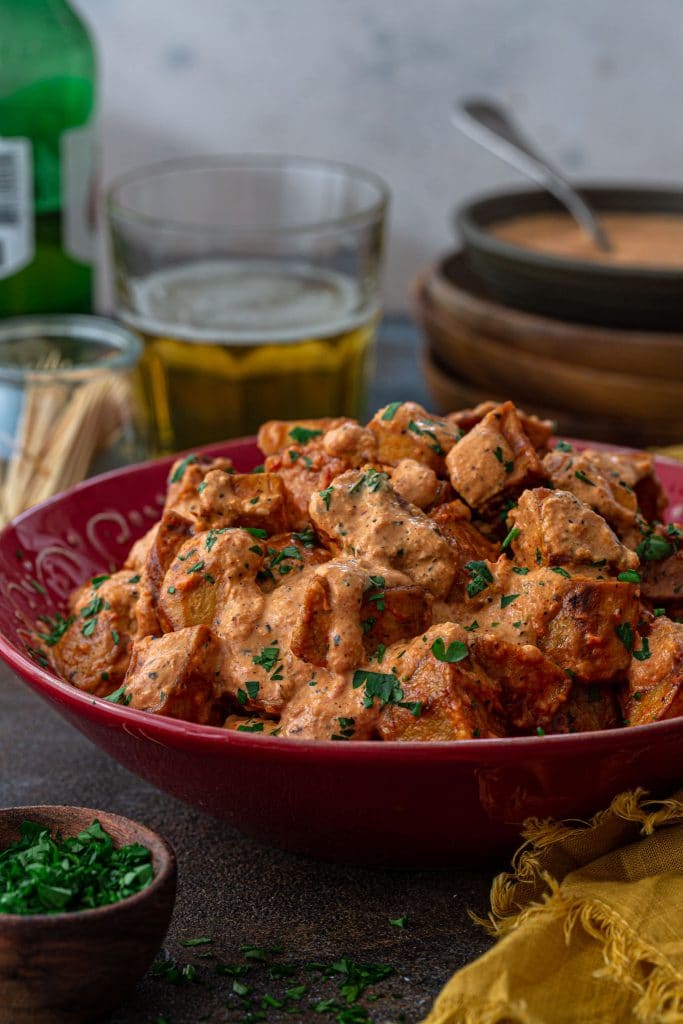 A party-perfect potato appetizer!
A few months ago, for my birthday, my dear friend and neighbor took me to a local tapas restaurant to celebrate. That was the day I tasted the best potato dish of my life: patatas bravas.
I unfortunately haven't been to Spain, so tapas restaurants are as close as I can get to Spanish cuisine. I'm saying that so you take this post with a grain of salt, as I cannot claim authenticity.
What I can claim, though, is that this recipe tastes exactly like the one I had at the restaurant. Perfectly fried potatoes tossed with a to-die sauce, with just a little heat.
And while this is technically supposed to be served as a tapa, meaning an appetizer or snack, I've been serving it as a side dish and my family can't get enough!
…