This homemade Dulce de Leche Frappuccino is the best frappuccino you'll ever taste! Easy, creamy and oh so deliciously indulgent. Who needs a barista when you can make something this perfect at home?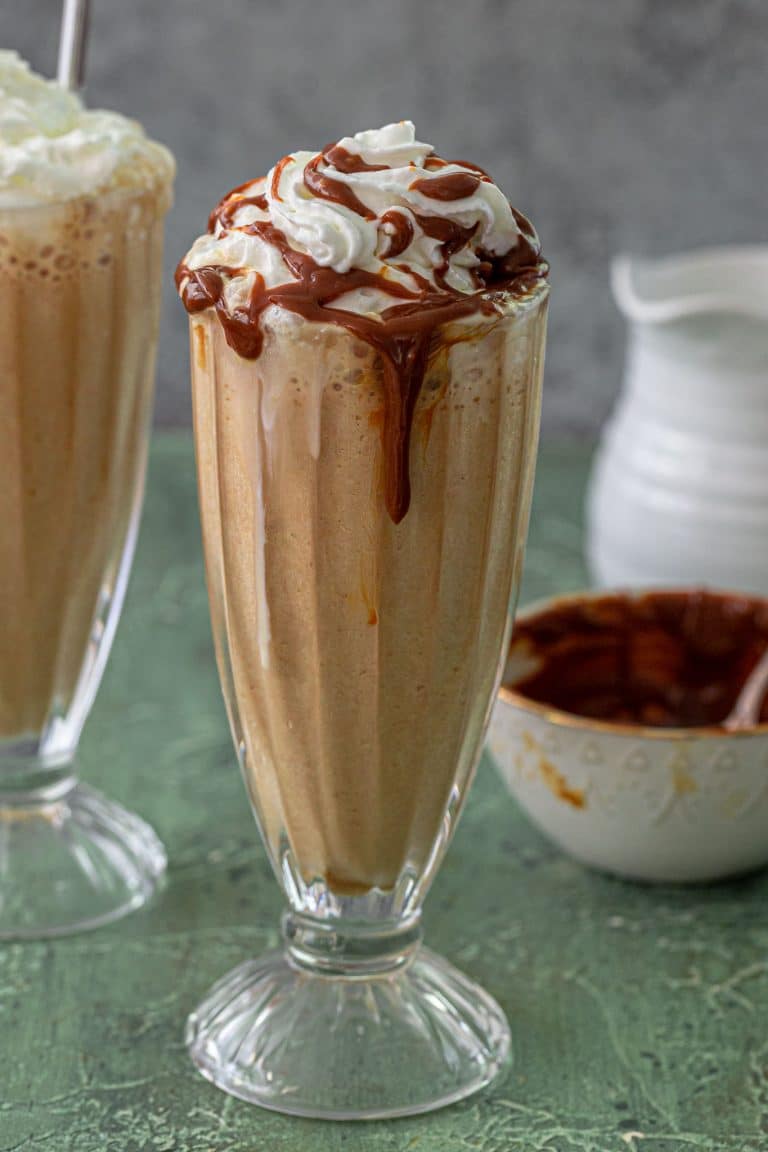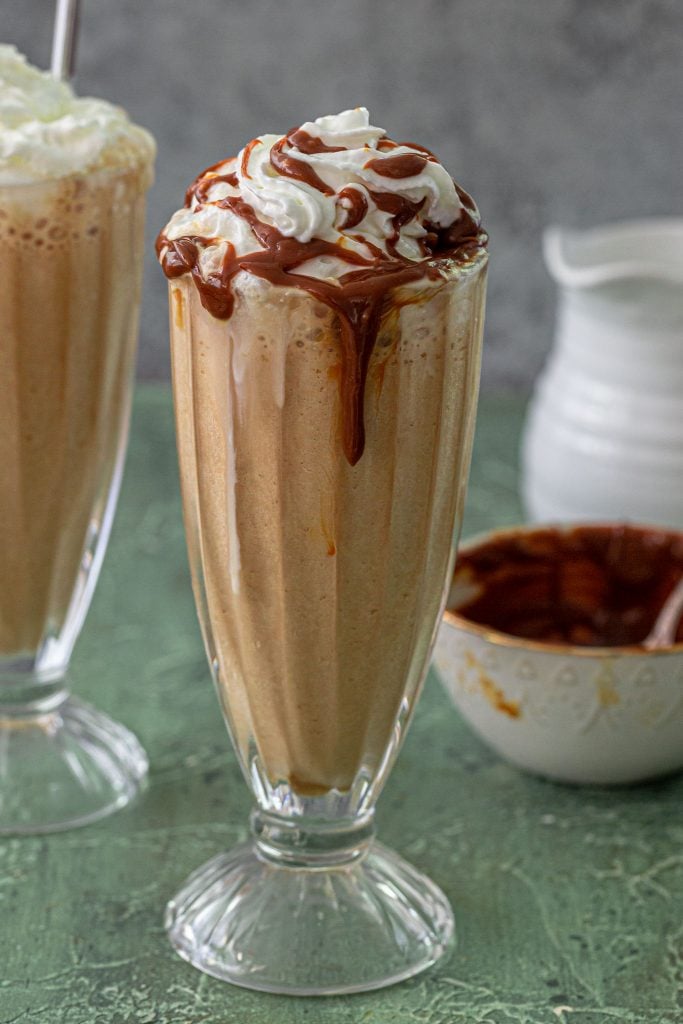 Homemade Frappuccino
Who doesn't love an icy coffee frappe on a hot day? It is the perfect summer treat!
But have you ever tried making it at home and failed miserably? I have. Several times! And every time I sat, sipping my lame watery mess of a "frappuccino", trying to figure out what I did wrong.
After all, isn't a frappuccino just a blended beverage consisting of coffee, milk, ice and whatever flavor you choose (caramel, chocolate, vanilla, unicorns)?
Well, it turns out there's a secret ingredient that Starbucks uses that makes all the difference in the consistency!
Once I discovered that, I ran to the store to get all the ingredients to make my favorite summer indulgence: Dulce de Leche Frappuccino! The kind that I can get at a Starbucks in Brazil but not in the United States.
And guess what? I NAILED IT! Five ingredients and a few minutes in the blender were all I needed to make my favorite coffee beverage.
It's a good thing that I drink frappuccinos all year round, because I'm so obsessed that I'll be making this at least once a week!
…