Known across the United States as Goulash, Pörkölt is a Hungarian Beef and Onion Stew seasoned generously with paprika. Tender beef that melts in your mouth in a deep and rich sauce, this is the perfect project for a chilly weekend!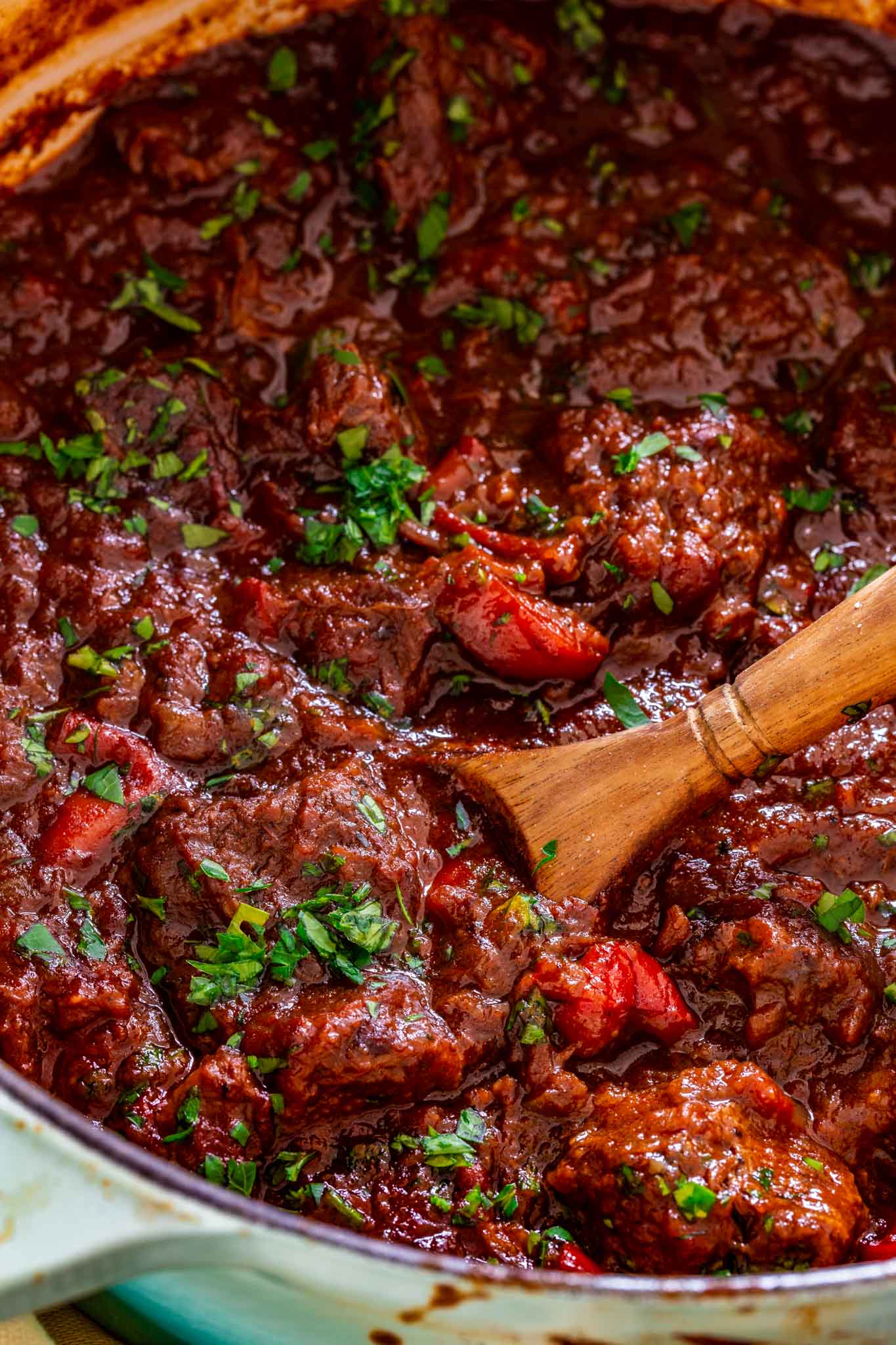 As soon as I heard we were getting a snow storm, I ran to the grocery store to buy the ingredients to make Pörkölt.
I usually don't need an excuse to crave beef stew, but cold weather simply asks for it! There truly isn't anything as comforting as sitting by the fire with a bowl of stew.
As it's the case with most stews, Pörkölt is a simple dish, delicious not because of its complexity in cooking, but for the amazing rich flavors – coming predominantly from the smoky earthiness of the paprika – and the tenderness from the slow cooked beef.
It tastes even better on the second day, when the flavors have had time to mingle, and it also freezes well. In fact, I highly recommend you make a batch just to freeze, so you can have it on hand whenever snow strikes and you need something cozy and hearty that is guaranteed to hit the spot!
…