(This is a sponsored post written by me on behalf of Mission Organics®. All opinions are entirely my own.)
Creamier than guacamole, this Whipped Avocado Dip embodies the freshness of spring! It is tangy, light and easily customizable. Serve it with Mission Organics® Yellow Corn Tortilla Chips and watch it vanish in seconds!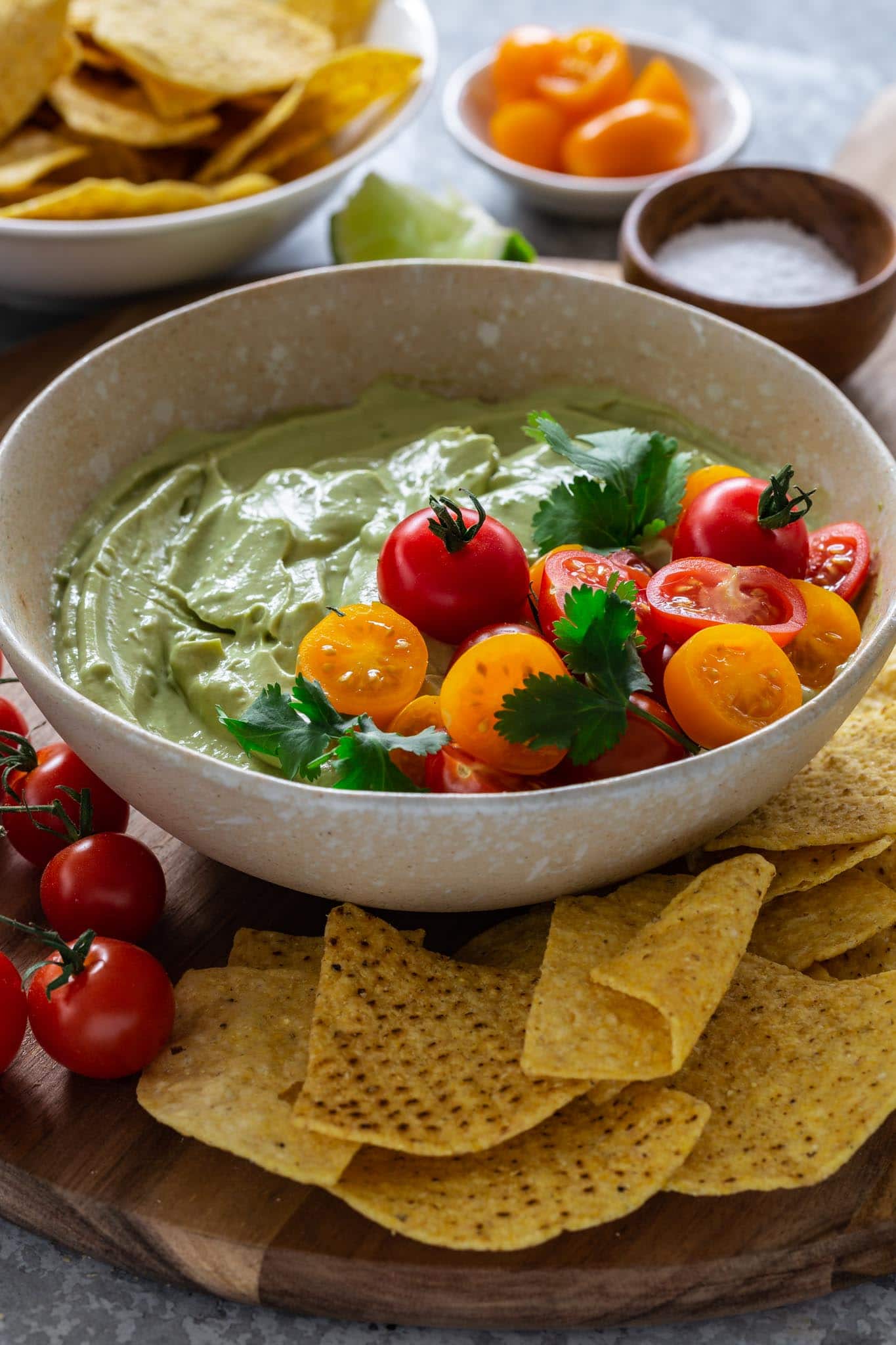 After a long and cold winter, I'm really excited for spring this year.
And while I plan on being outdoors as much as I can, popping in the kitchen every now and then to cook with fresh, seasonal ingredients is definitely going to happen quite a bit! After all, there's nothing more welcoming than the sight of spring's vibrant produce.
I thought I would start our series of spring posts here on the blog with this luscious and creamy avocado dip, perfect for spring and summer entertaining!
I know what you're thinking: avocados are available year-round, so I can't exactly say they are seasonal. But there's something about a big bowl of avocado dip that screams spring (or summer) time.
…