Pé de Moleque, a classic Brazilian treat, is crispy, chewy, buttery and loaded with peanuts! Follow my tips to make it at home in under 30 minutes.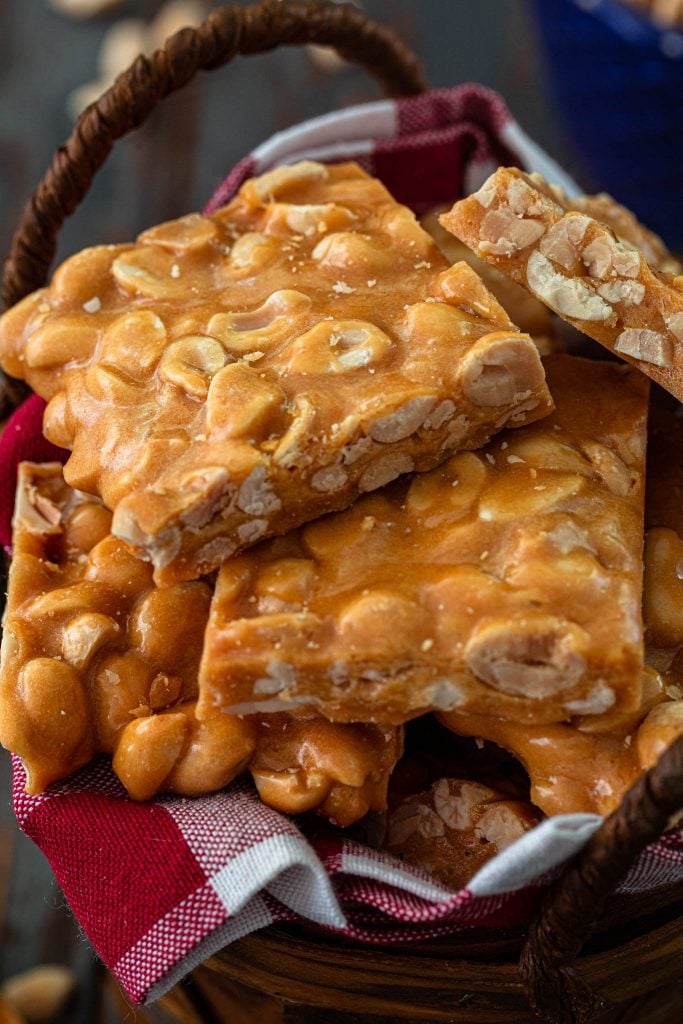 Last post of #FestaJuninaWeek! I hope you guys enjoyed it as much as I enjoyed making – and eating – all these amazing treats.
To finish in grand style, a classic: pé de moleque! There simply can't be Festa Junina without these peanut candies.
It was my first time making it and it took me a lot of testing to finally get to something shareable. But I am confident that if you follow my recipe, you will be rewarded with the best peanut brittle you've ever tasted!
Here we don't skimp on peanuts, on the contrary. A whole pound of peanuts goes in this recipe! After all, you gotta taste peanut in peanut brittle, amirite?
The caramel binds everything together and is sweet and buttery. And the best part? It won't break your teeth!
Trust me, if you love peanuts, you gotta make this. In fact, I recommend you make several batches, as this treat makes the perfect gift for friends and family!
…