This Brazilian Style Dirty Rice might be a far stretch from the authentic Creole dish. But it's tasty, easy and made in one pot! And who doesn't love that, especially on a busy weeknight?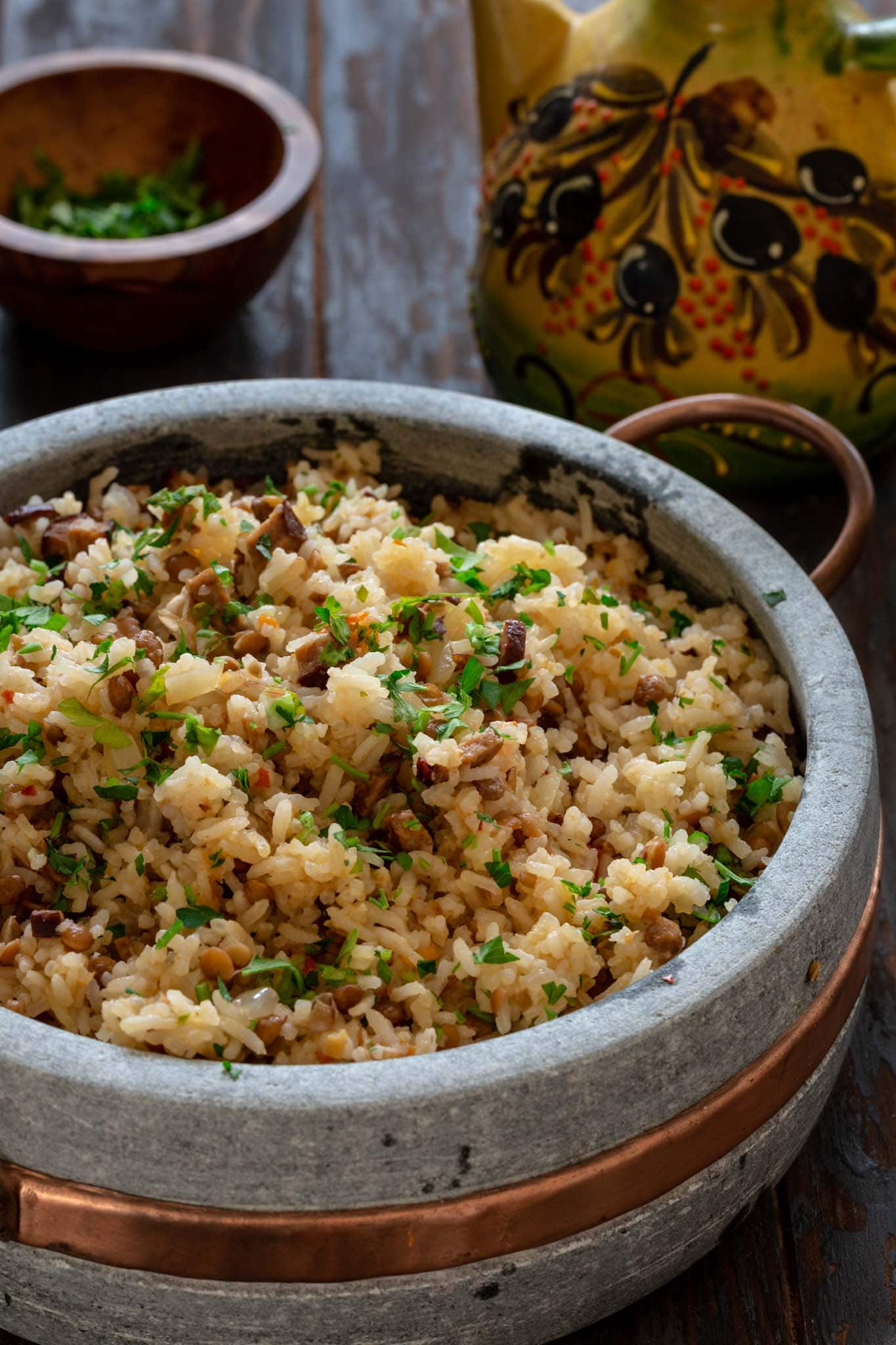 If you're familiar with Brazilian cuisine, you know we love our rice! We eat it daily, usually as a side, accompanied by beans, or as part of a more elaborated meal, like rice casseroles or our many versions of "dirty rice".
These meals are often a great way to use leftover rice – and whatever else is in your fridge – too. My mom calls them Lavoisier dishes, because "Nothing is lost, everything is transformed!". She's a funny woman, my mom.
But the truth is this Brazilian style dirty rice is really easy to make. And, if you have leftover rice to use, then it's pretty much a fast and furious way to get dinner on the table!
…