Juicy, perfectly cooked Garlic Butter Steak Bites can be served as an appetizer or as an entrée. Irresistibly garlicky and tender, they are easy to make and on the table in less than 20 minutes!
Steak recipes are always a hit! From our Pan Seared New York Strip Steak to our tutorial on How to Cook Sous Vide Steak, they all produce incredible steak dinners, worthy of a steakhouse!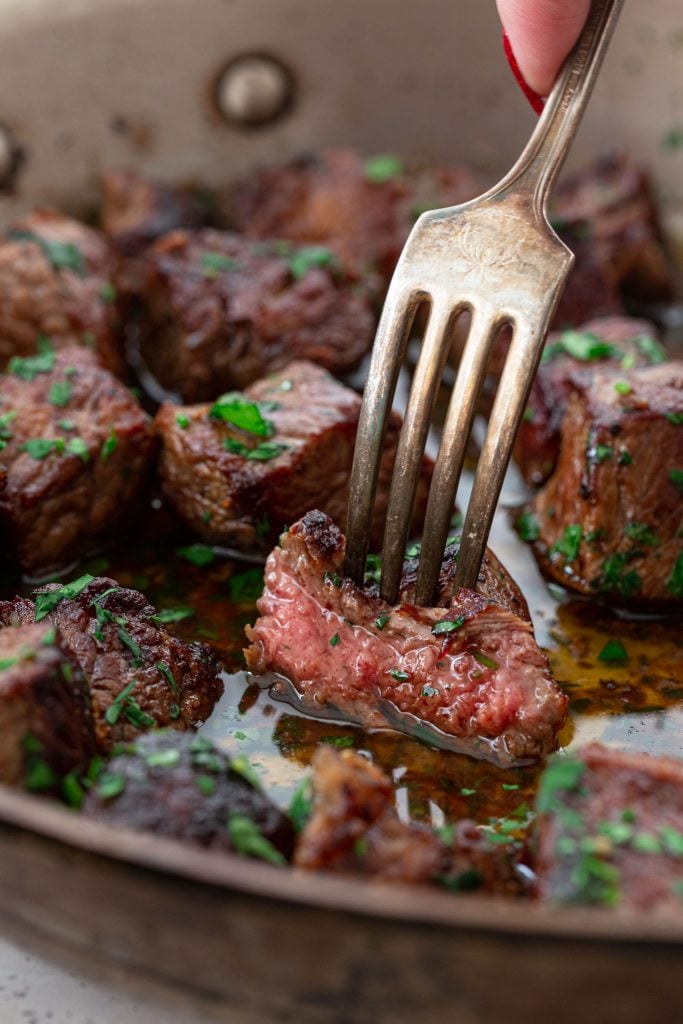 An easy steak dinner at home!
Love steak? You will be all over these garlicky steak bites.
And if you're low-carbing, this steak dinner won't push you off the wagon. With only 1g carbs per serving, you can eat as much as you'd like without feeling guilty!
Because they're so simple to make, these steak bites are not only great as a weeknight meal but are also one of my favorite party snacks.
I have yet to meet a steak lover who doesn't drool at the sight (and smell) of these. Main dish or appetizer, they are truly a crowd-pleasing dish and always get rave reviews!
…