Creamy Leek Spaghetti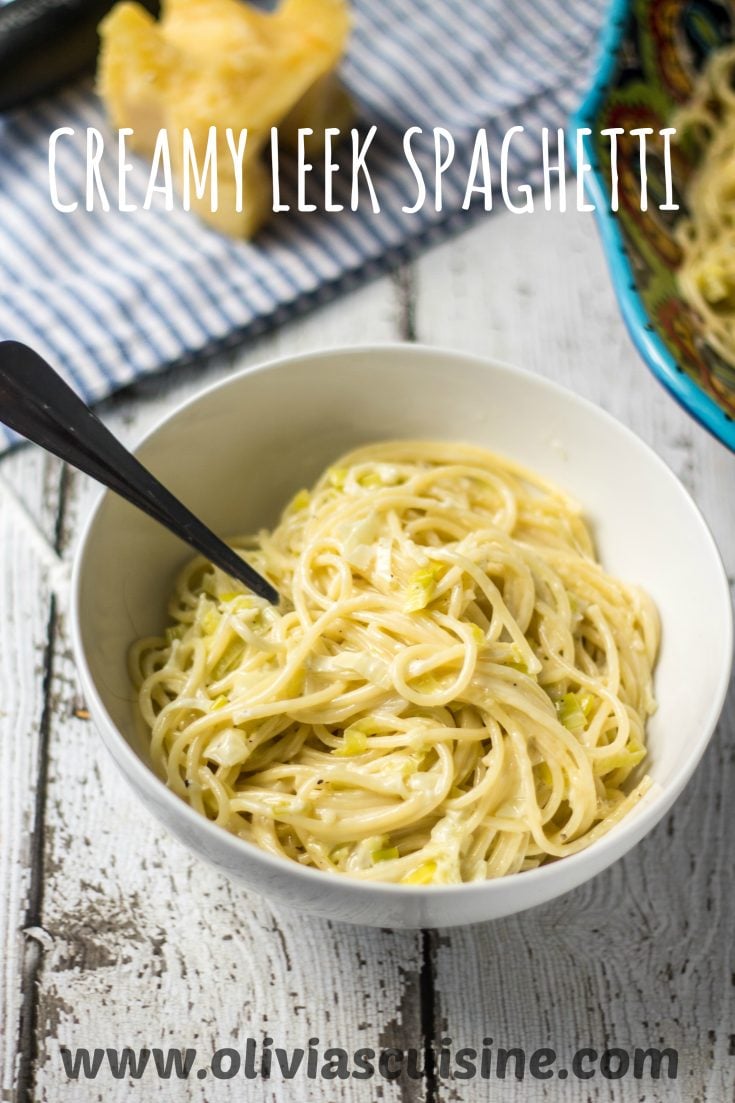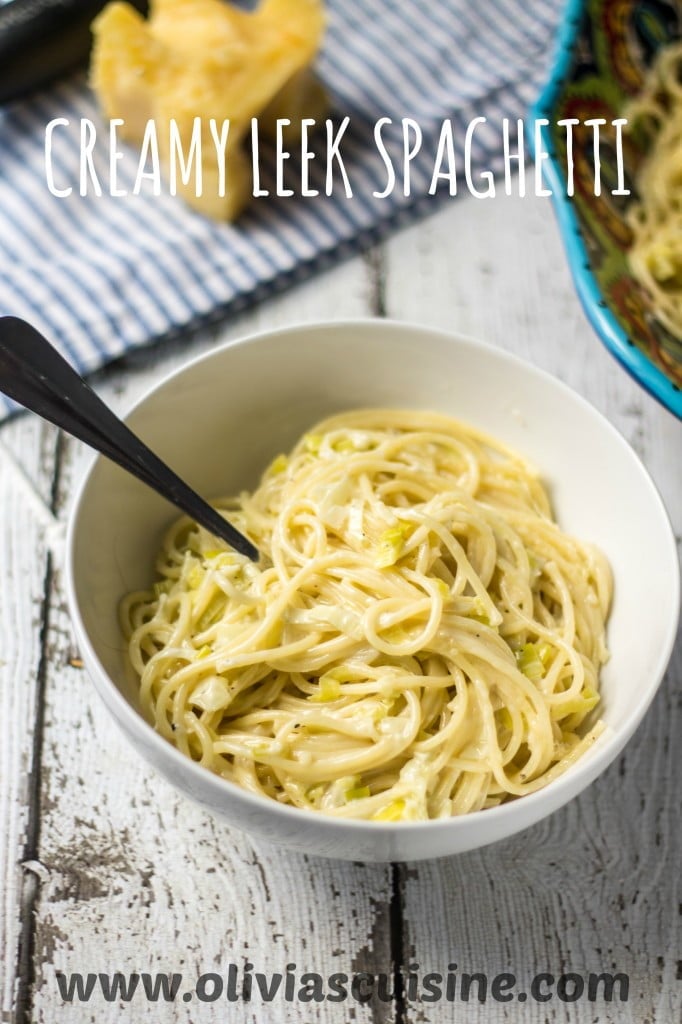 Today is Creamy Leek Spaghetti day, folks! I actually learned how to like leeks because of this delicious dish! See, I've been a spoiled eater since I was little. My luck is that my grandma and my mom are outstanding cooks, so they manage to make even the most boring vegetable delicious. Not that leeks are boring, on the contrary… but zucchinis and chayotes are boring, for example, and my grandma and mom still manage to make them edible to me, which is a great feat! I'm simply not one of those people who will eat something just because "it's good for you". If it's good for me, why is it making me suffer? Think of me as the average spoiled little kid, only almost 6 feet tall! :-) (Oh the things I would admit in this blog…)
I've never had leeks before eating them in this dish. After that, I got obsessed with this vegetable. I like it in soups, in omelets, in quiches… They have a nice texture and a soft onion/garlicky flavor. As a matter of fact, they are called "alho poró" in Portuguese, with "alho" being the word for garlic, because they all belong to the same family. So no wonder they are so delicious to me, as I pretty much could eat garlic in anything!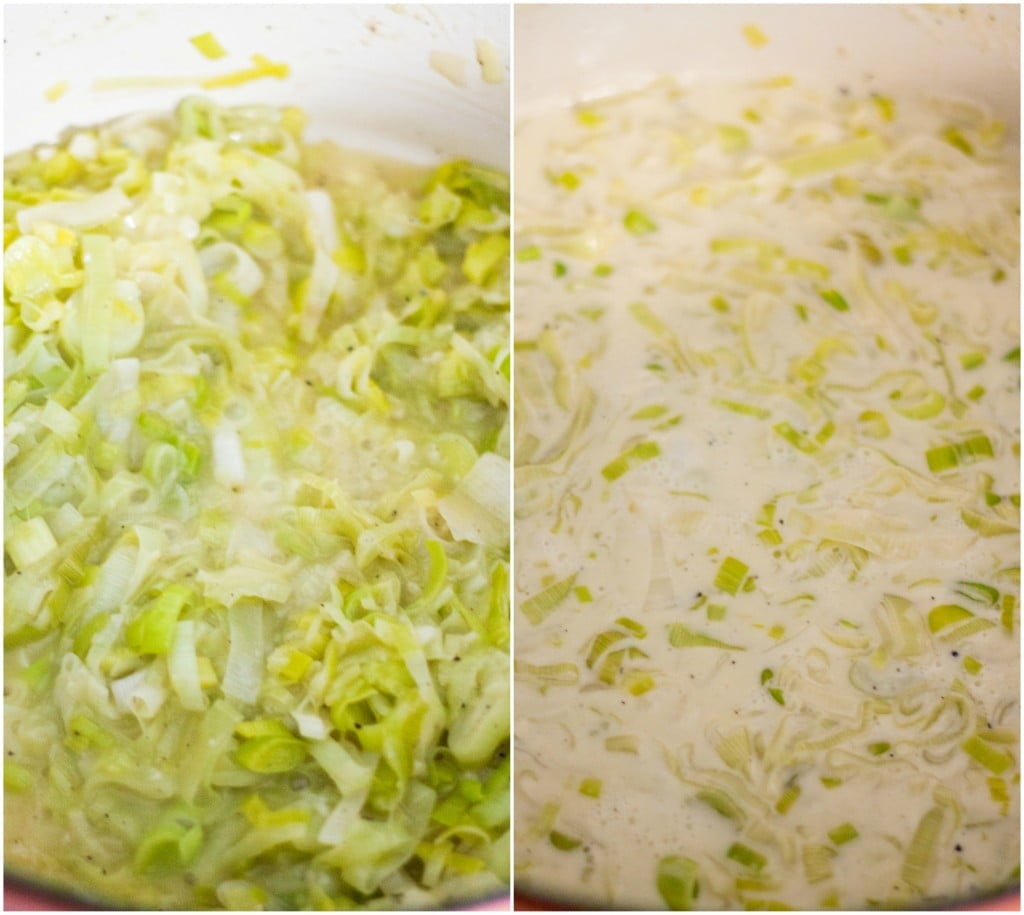 I love how this dish is done in less than 20 minutes! As much as I like cooking, I like eating more! And sometimes waiting for a dish that takes 2-3 hours to make (as my bolognese sauce, for example) is impossible! The amount of time that takes to boil the water and cook the pasta is more than enough to get the sauce ready. Isn't that dreamy? Easy/quick dinner and time to go on a walk with my dog, catch up with some TV shows and finish writing a blog post? I'll sign up for that any day!
In fact, this dish was a blessing this week when I had so many things to get done. And also, since it's just me and Tim now – 'cause my brother went back to Brazil – we had lots of leftovers. And I pretty much had it for 2 lunches and dinners in a row. I'm not even complaining, because 1) it's delicious and 2) it saved me tons of time to work on other things! My life is nowhere near where it should be organization wise, but I'm sure that if I add more recipes like this to the weekly menu I will be able to get there more easily. Also, actually making and sticking to a weekly menu would help… Oops!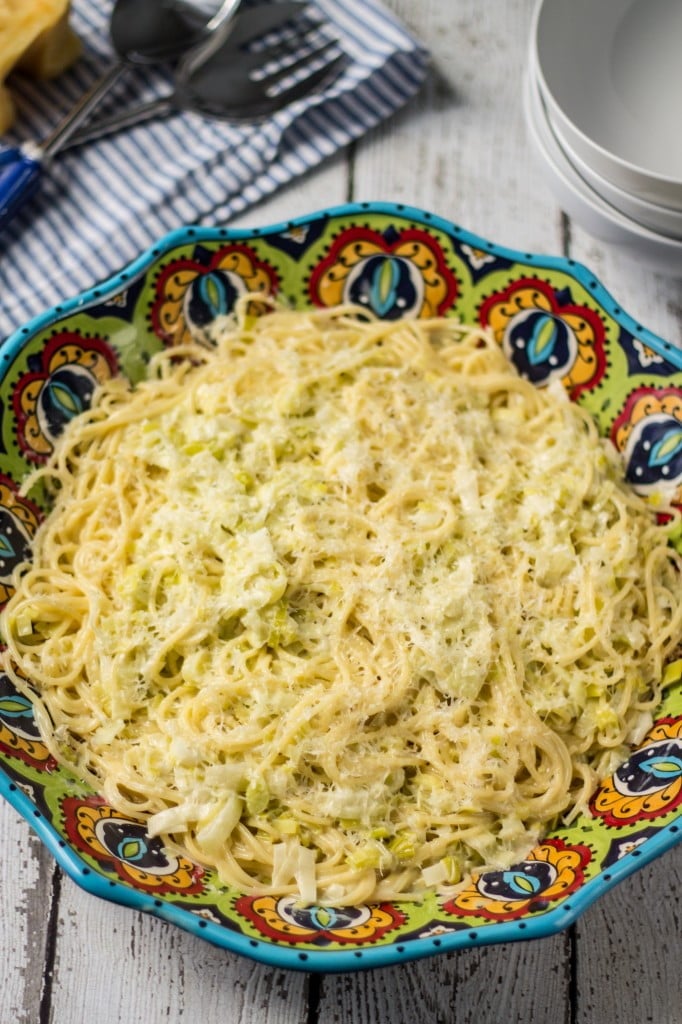 This type of meal is a great way to make my husband eat vegetables. Being the cave man that he is, he is only interested in meat dishes. It's not that he hates vegetables, he just needs me to lay them in front of him for him to remember they even exist. If I would be away or something, I'm sure he would survive off of eggs, bacon and unseasoned steaks. Plus a gallon of milk a day! Yep, that's the man I married! Thankfully, he has me to make him eat an occasional salad and sneak some vegetables in his diet.
Call me whatever you want, but there's nothing more fulfilling in my life than taking care of my loved ones! Especially if it's through cooking them delicious meals! :) And then taking pictures of it and posting on a food blog on the internet! Yay for multitasking! Yay for being an independent woman that also values family! Nay for being overwhelmed with real work + blog work + taking care of loved ones (= husband and dog) and cleaning the apartment! :( Yay for tasty quick meals that make all the previously mentioned stuff manageable! :) (<- and that, ladies and gentlemen, it's me being extra cheesy and having nothing better to write! So I'm going to leave you with this fabulous recipe! Make sure you think of me when you make this on a weeknight, after a chaotic day, when you actually have time to wash your hair! You're welcome!)
Creamy Leek Spaghetti
Yield: 4
Prep Time: 5 minutes
Cook Time: 15 minutes
Total Time: 20 minutes
Ingredients
6 leeks, thoroughly washed and thinly sliced (white and light green parts only)
4 cloves of garlic, chopped
1 cup dry white wine
2 cups heavy cream
1 Tbsp olive oil
2 Tbsp butter
Salt and pepper to taste
Parmigiano Reggiano to taste
12 oz package spaghetti, cooked according to directions
Instructions
In a heavy bottomed pot, heat olive oil and butter over medium-high heat and sauté garlic and leeks for 3 to 5 minutes or until they develop some color. Season with salt and pepper.
Add the white wine, cover and cook for about 10 minutes - giving it some occasional love - until leeks have softened.
Uncover and continue cooking until the wine has almost completely reduced.
Stir in the heavy cream and cook until sauce thickens. Taste for seasoning and fix if necessary.
Add cooked pasta and toss it with sauce. If necessary, add some pasta water to smooth the sauce.
Serve it with some freshly grated Parmigiano Reggiano.