Tabbouleh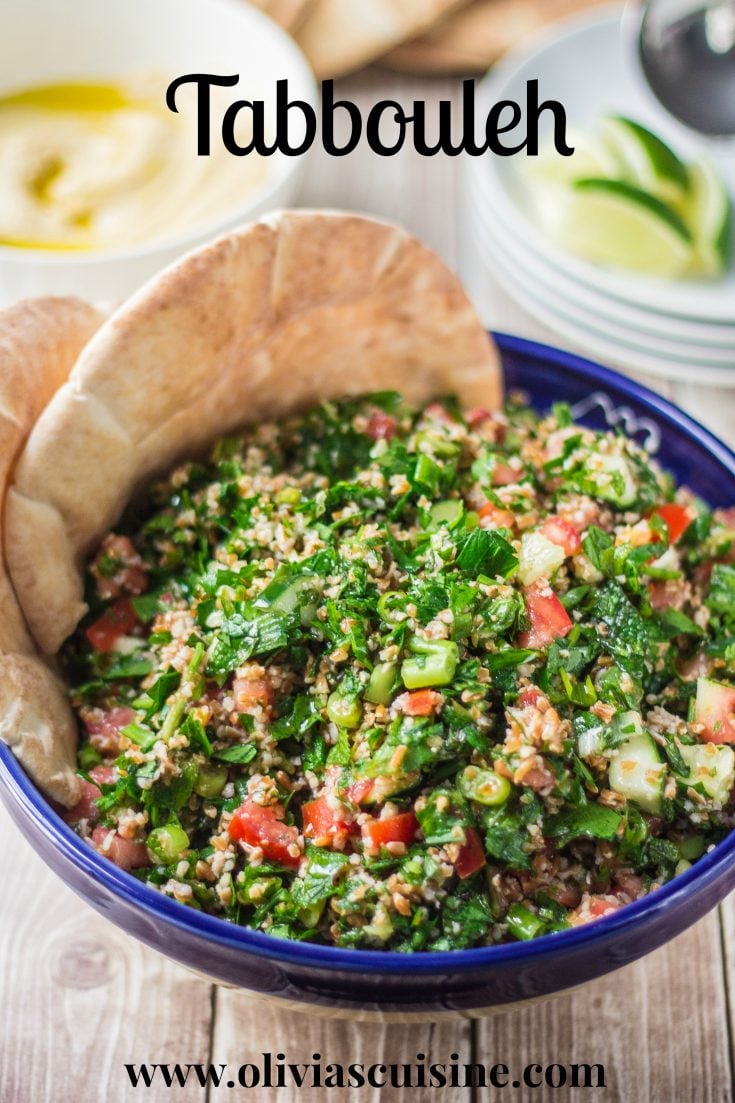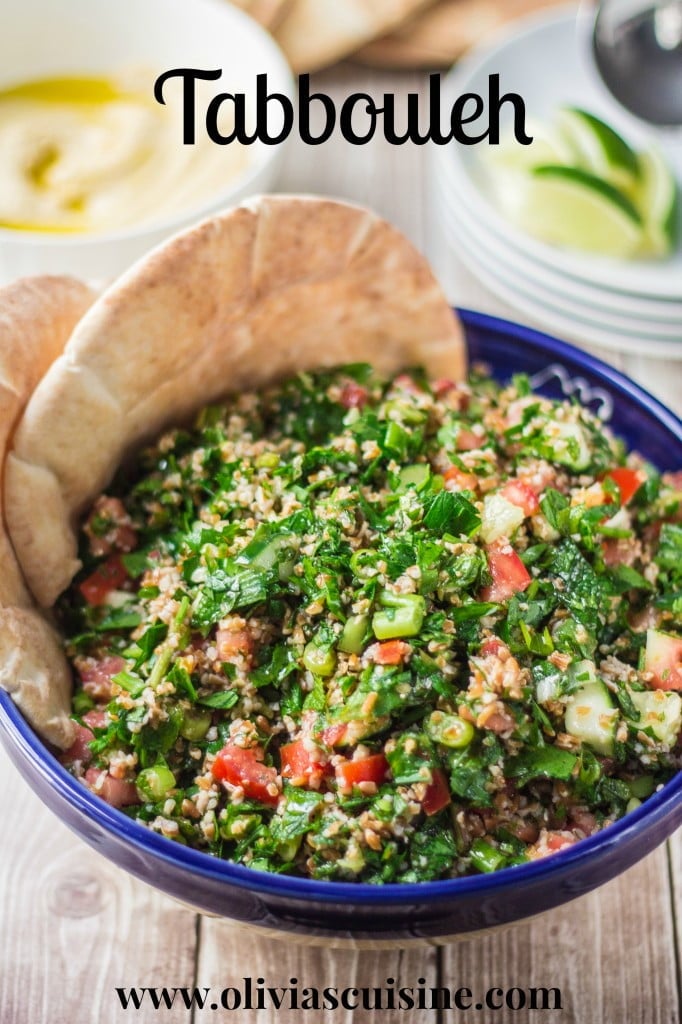 One thing you should know about me is that I LOVE Lebanese food. I'm going to tell you something and get this out of the way: Lebanese food comes before Italian food in my list of preferences. There, I said it! Now we can continue to be friends without this major secret hanging above us. LOL! Don't get me wrong, I absolutely adore Italian food, but there's something comforting and at the same time exotic about the Lebanese cuisine that made me fall completely in love with it.
Ok, most of what I know about Lebanese food is through the Lebanese-Brazilian community, so it might be slightly different than the real deal. As I mentioned before, in another post, there's a huge Lebanese community in São Paulo, Brazil. We have a lot of Lebanese restaurants and even some fast food chains. (The other day I met a Lebanese family at work and they told me they don't have Lebanese fast food in Lebanon! I was shocked!) There's also a huge Lebanese influence in homemade cooking in Brazil. Lots of Lebanese dishes are served everyday at home, like kibbeh, sfihas, hummus, and of course, tabbouleh. So, if you're Lebanese and you find that my recipes are not quite what you're used to, I apologize. I'm probably making the "Brazilianized" version of it! :P
Tabbouleh is a salad traditionally made of tomatoes, parsley, mint, bulgur wheat and seasoned with lime (or lemon) juice, olive oil and salt. The Lebanese use more parsley than bulgur wheat in their tabbouleh, but I like a considerable amount of bulgur in mine! It not only softens the overall flavor of the dish (because the parsley and the mint are, in my opinion, strong flavors) but also gives it a little more boost, making this salad a perfect option for a lunch meal, for example.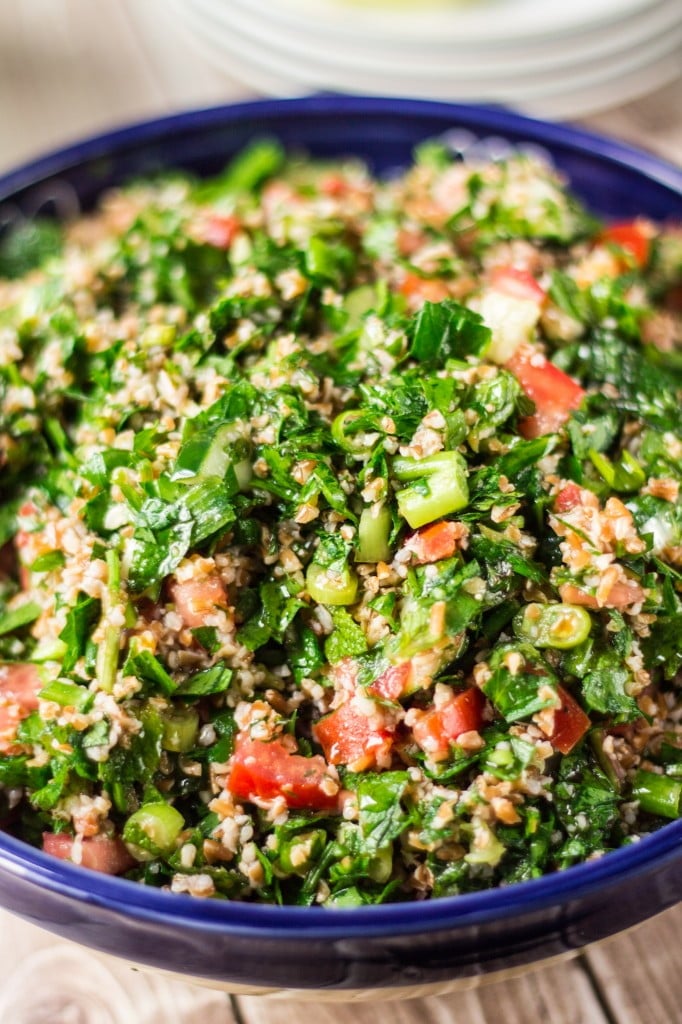 The lebanese will tell you that the secret for this dish is the parsley. Lots of parsley! (I used 2 bunches) Don't be scared, the bitter parsley will combine perfectly with all the other flavors and at the end this Tabbouleh will be a refreshing explosion in your mouth!
This salad can totally be made with quinoa instead of bulgur wheat. It's just as good and a great gluten free option!
You can also serve it over lettuce. Just make a "boat" out of the lettuce and serve the tabbouleh on top. Apparently, that's how they eat it in Lebanon!!! If you're serving as a meal, just serve with some pita bread and some hummus on the side! Me and Tim had this for lunch yesterday and it was very delicious and fulfilling! Or you can serve it as a side dish for Kibbeh (lebanese meatloaf) or as an appetizer!
One last tip for you: you can make this salad ahead of time, but make sure you only pour the dressing on immediately before serving, or it will get soggy!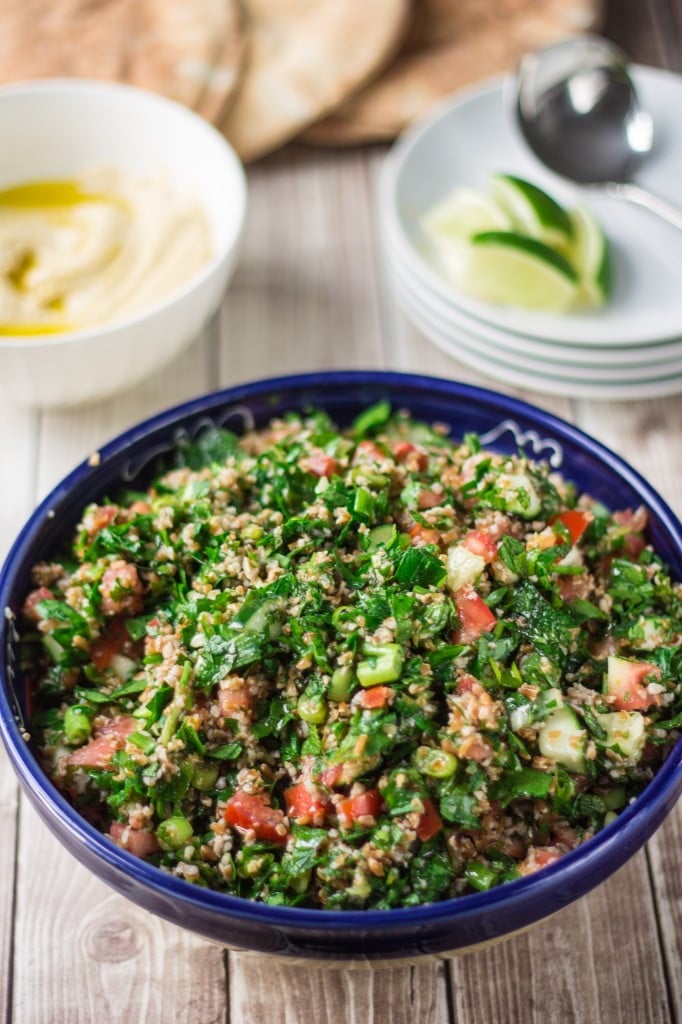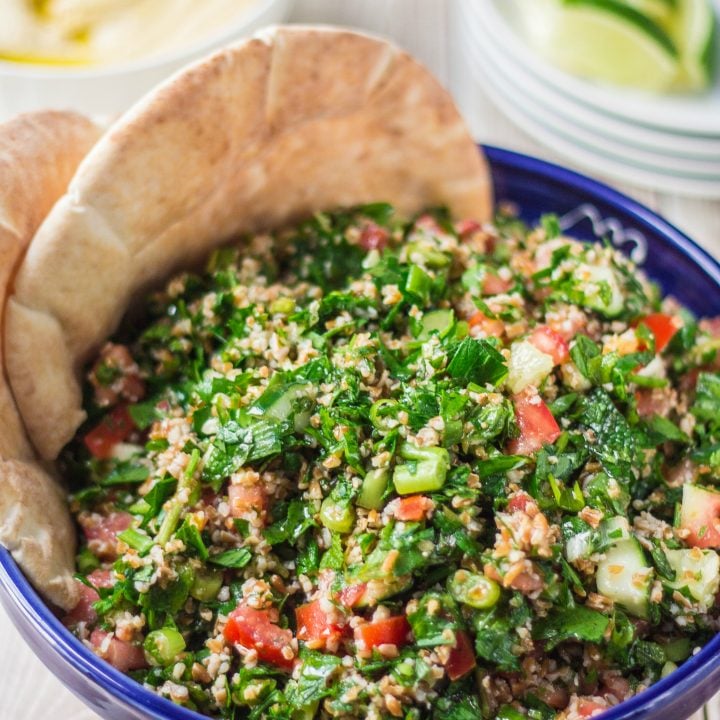 Tabbouleh
Yield: 6
Prep Time: 30 minutes
Total Time: 30 minutes
Ingredients
1 cup bulgur wheat, soaked in hot water for at least 30 minutes
2 bunches of parsley, washed, dried and chopped
1 bunch of mint, washed, dried and chopped
1 bunch of scallions, washed, dried and chopped
2 large firm tomatoes, cubed
1/2 cucumber, cubed
Juice of 1 lime
1/2 cup olive oil
Salt and pepper to taste
Instructions
In a large bowl, add the bulgur wheat (make sure you squeeze any excess water out of it), the parsley, the mint, the scallions, the tomatoes and the cucumber and mix everything together.
In a small bowl, add the lime juice and slowly add the olive oil while whisking. Season with salt and pepper to taste.
Pour the dressing over the Tabbouleh and mix well.