Food Blog Forum 2015
Was it a dream? Or was it real? All I know is that is was magical!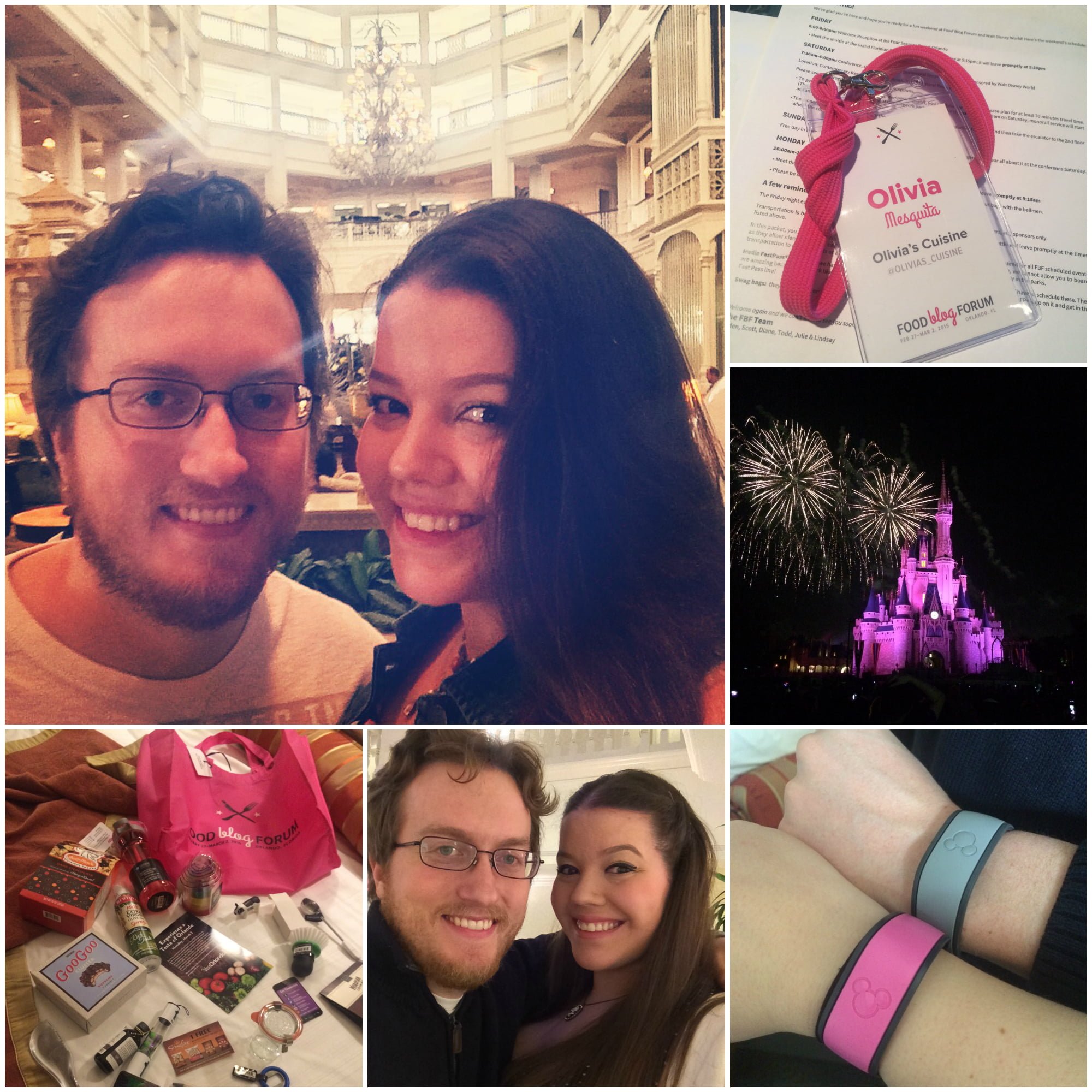 Can you tell I'm still in awe with Food Blog Forum 2015? I mean, it was my first blogging conference, so I don't have anything to compare this to. But I bet nothing will top this off.
This year's FBF took place at Walt Disney World! (Yeah, way!) There were only 100 tickets available, as it is a small and intimate conference, and I consider myself extremely lucky to have scored one. They had 3 registrations dates and, after failing the first one (the tickets were gone in a matter of seconds), my husband was able to get us one Family ticket which made it possible for me to experience (most of) it with him. It was really nice to come back from an event (for attendees only) and see the love of my life and get to share everything with him! :)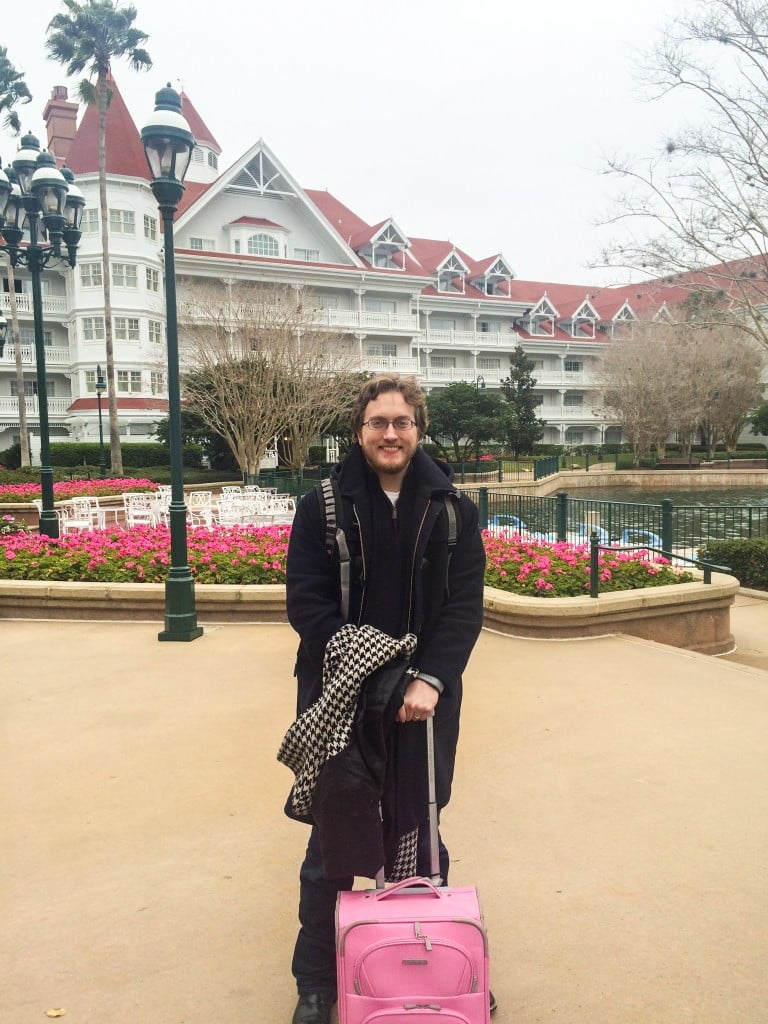 If you're a food blogger, I highly recommend you attend this conference at least once. Or, you know what?!? Don't! 'Cause otherwise I will have fewer chances to get another ticket since now I wanna go every year! :P Just kidding… (Kind of…)
But, seriously, I plan on attending every possible FBF I can, no matter where they have it. Of course, having it at Disney made it extra magical. Disney treated us like royalty and I was not short of oohs, aahs and wows during my whole stay.
And, speaking of stay, we stayed at the magnificent Grand Floridian which is probably the best hotel I've ever been to my whole life. I would probably need a whole post just to talk about the Grand Floridian. The beautiful lobby, the elegant and comfortable rooms (we had a garden view!), the monorail making everything so fast and convenient, the band playing Disney tunes awakening the child inside all of us… I seriously have no words! It is just magical! (I know I already used 'magical' three times so far, but I just can't express it any other way.)
Tim and I are not very organized, so we didn't reserve the breakfast at the hotel. But looking at other bloggers pictures on Instagram, I know that is something I NEED to do next time we're there. I really need one of those Mickey waffles!!!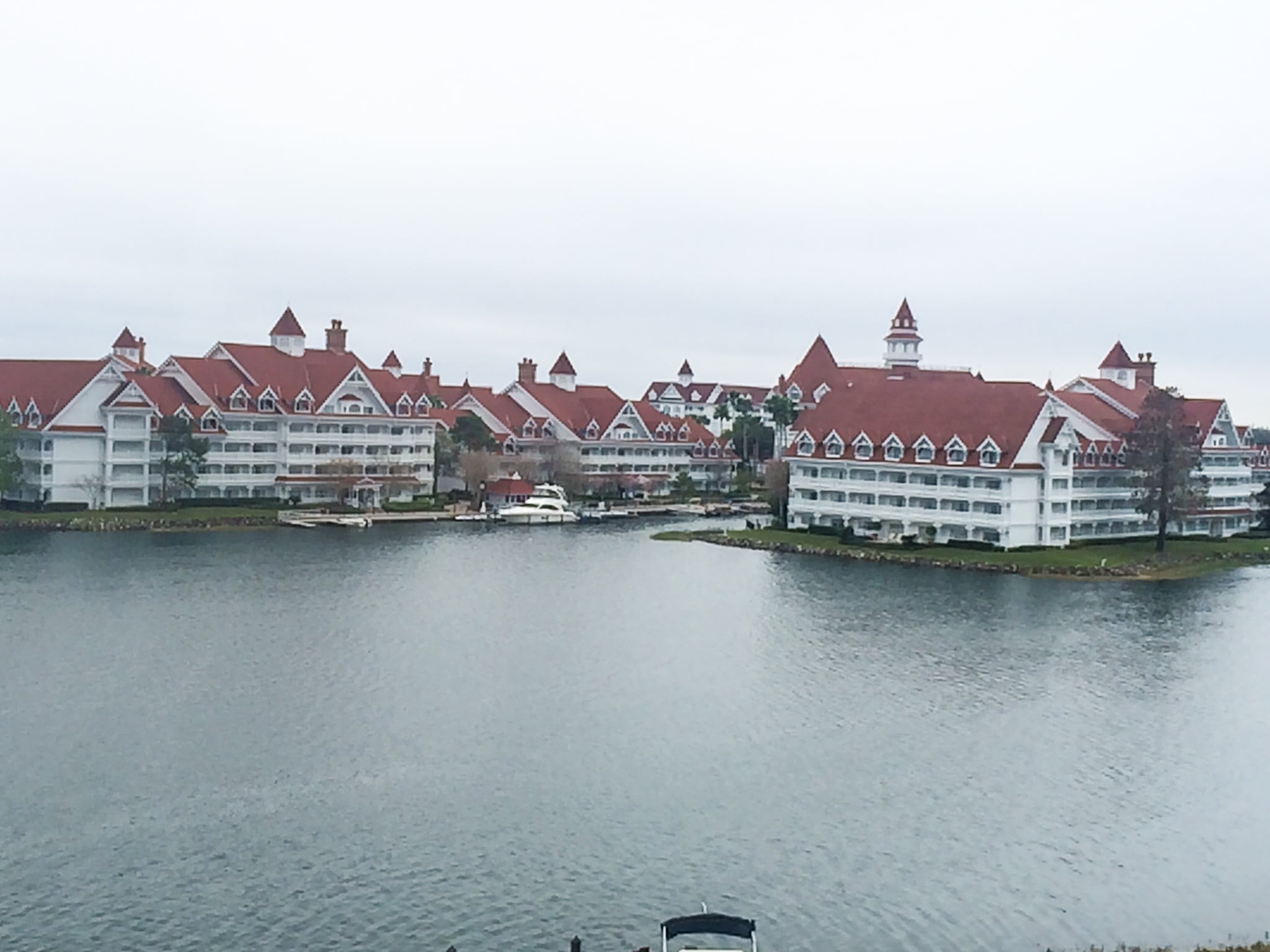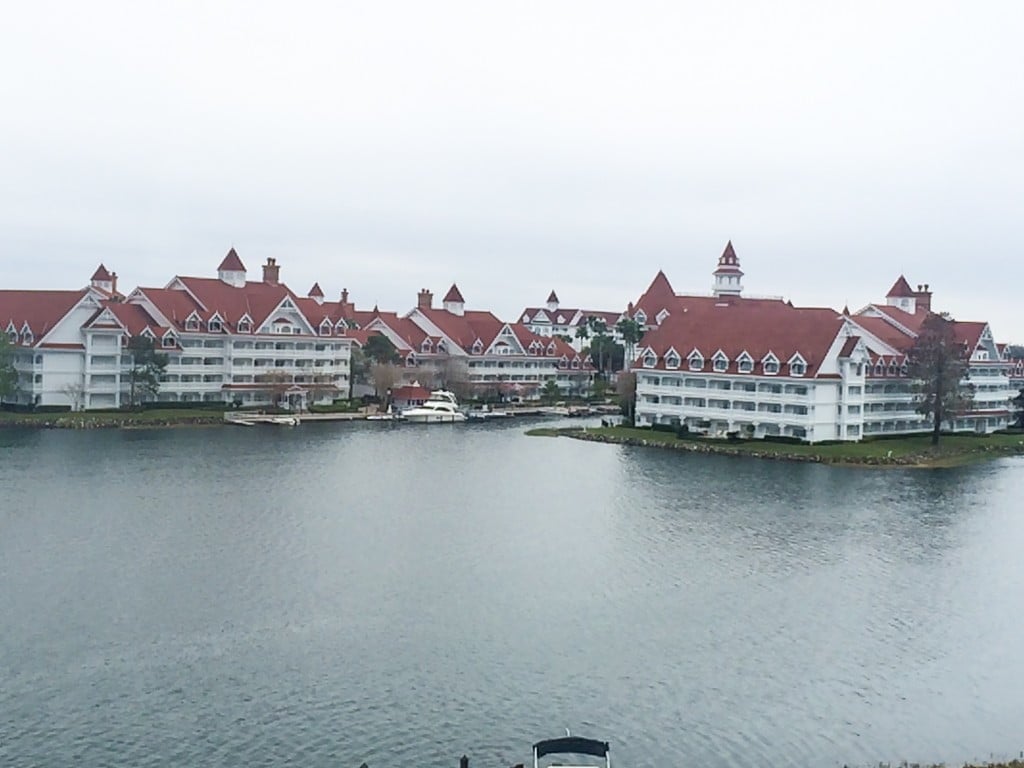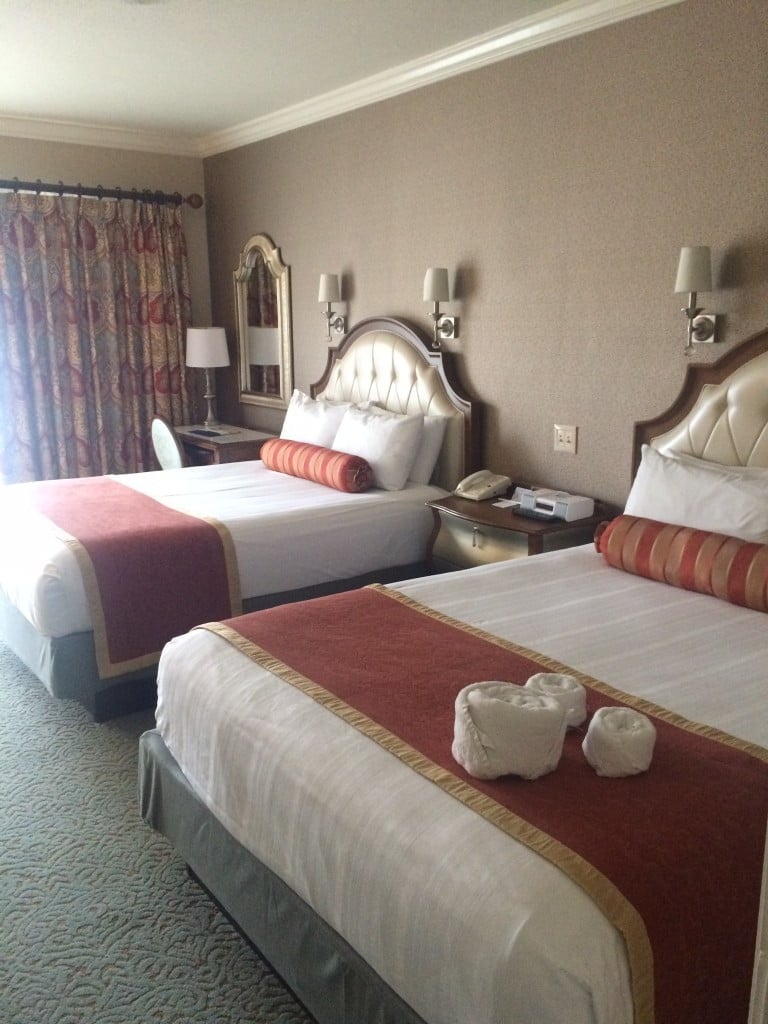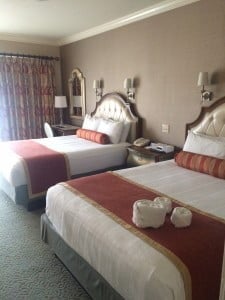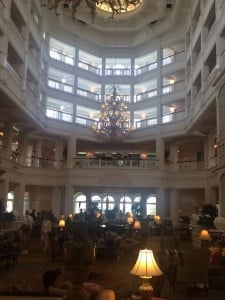 Disney also gave us 4 park hopper passes AND 40 Media Fast Passes. (If you weren't jealous before, now is the time!) The media Fast Passes were a gift from the Gods, since we didn't have to schedule them. We could go at any ride, any time! Which was very convenient, since we didn't have a lot of time to be in the parks because of the events.
The events were the reason we were there, after all, and they were fantastic. Much better than being at the park all day. So much to learn, so many new people to meet, amazing prizes… I unfortunately didn't win any, but I was happy for the bloggers who did! However, I did receive an amazing swag bag with lots of treats from the sponsors that made me extremely happy!!!
On Friday, the Four Seasons Resort Orlando hosted a welcome cocktail with amazing drinks, foods and new friends. It was nice meeting some amazing food bloggers, especially my new best food blogger friend Camille from Be What We Love. Camille is Brazilian like me and we bonded immediately. It was almost as if I knew her since childhood… Our husbands bonded too, which was great because I was worried Tim would be by himself in the room instead of playing in the parks. What can I say? He's shy!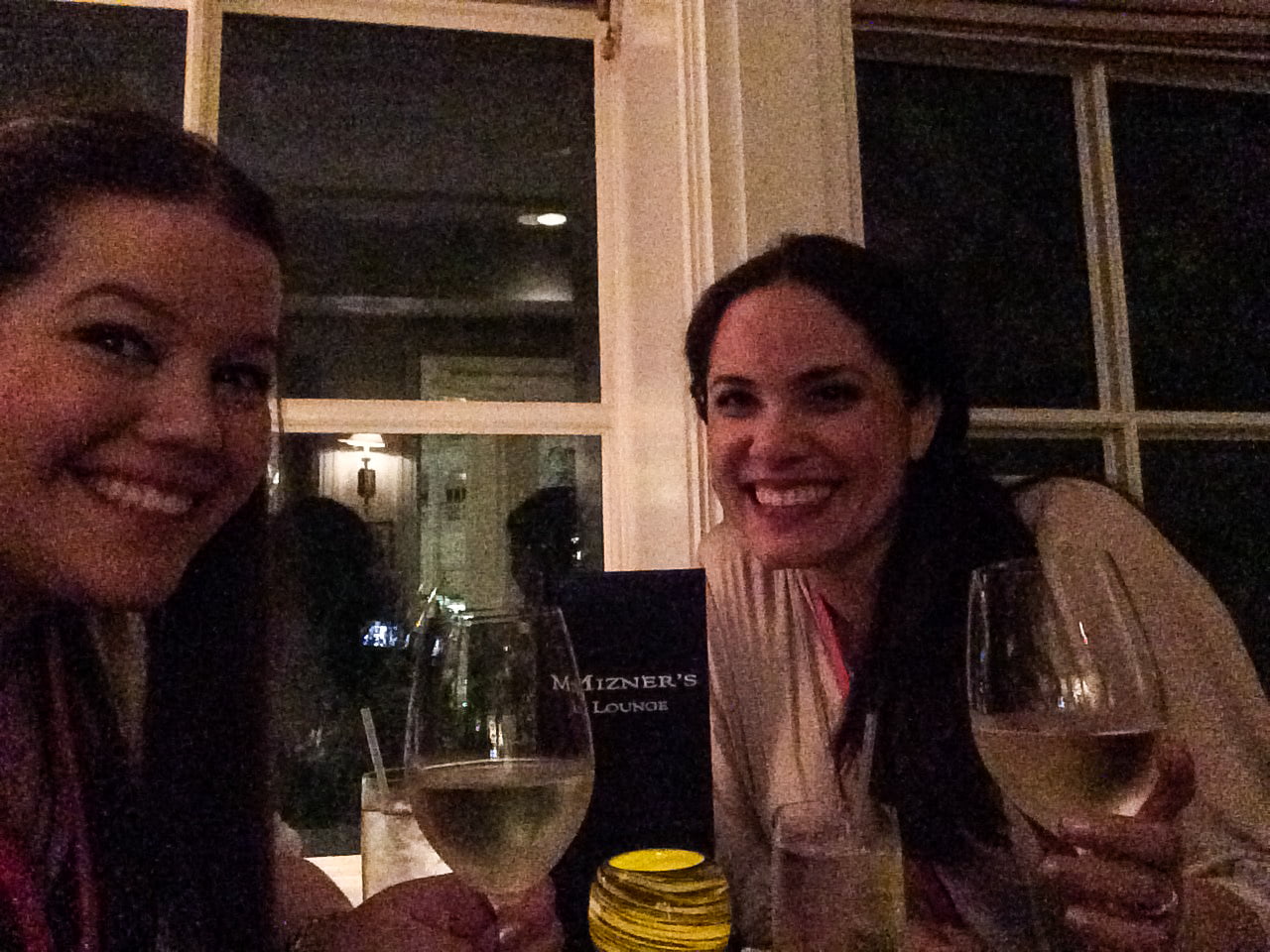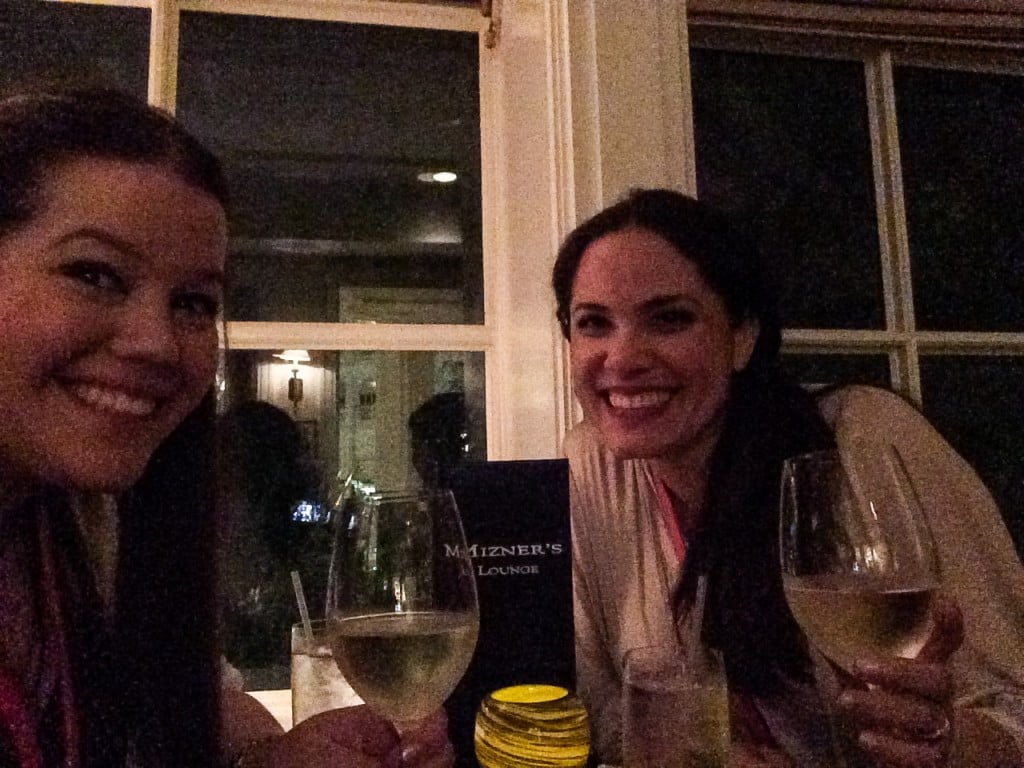 On Saturday, I was up at 6am to take the monorail to the Contemporary Resort, where the conference was being held. If you know me, you know that I rarely wake up before 10am, so you can imagine how determined I was to learn! :)
Disney provided the delicious breakfast with a strawberries tasting. Sweet, juicy, big strawberries that I know I won't taste again until next time I'm in Florida. (Damn you, NYC!)
Camille and I got us some good seats, a cup of coffee and the conference started with Victoria Finn from Disney Creative. I mean, do I have to say anything else? She creates for Disney! That means she creates dreams!! That has to be the coolest job on earth, right? Her session was so inspiring and she shared her recipe for repeatable creativity which is: "10 parts mindset, 4 parts skill set and a pinch of tool set!"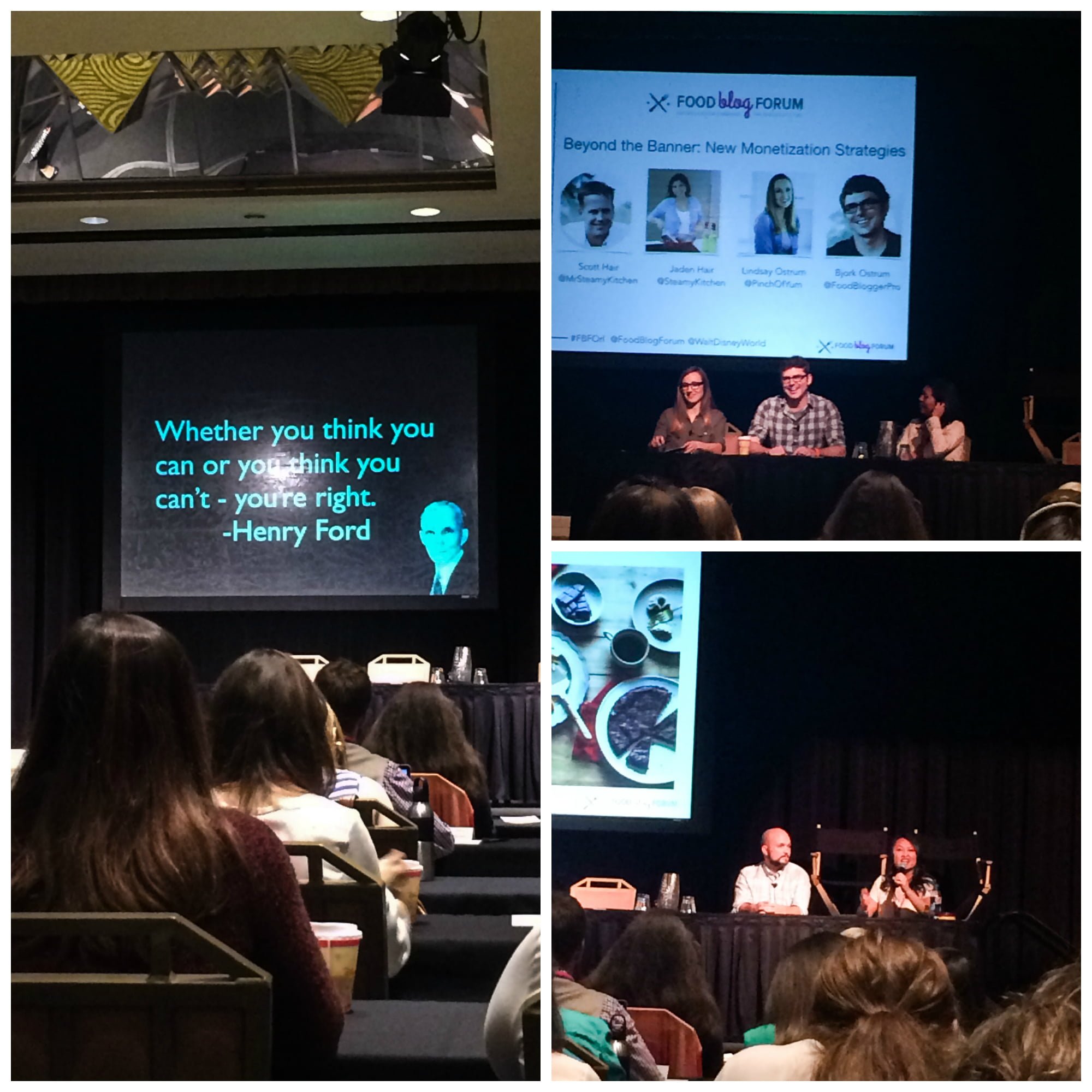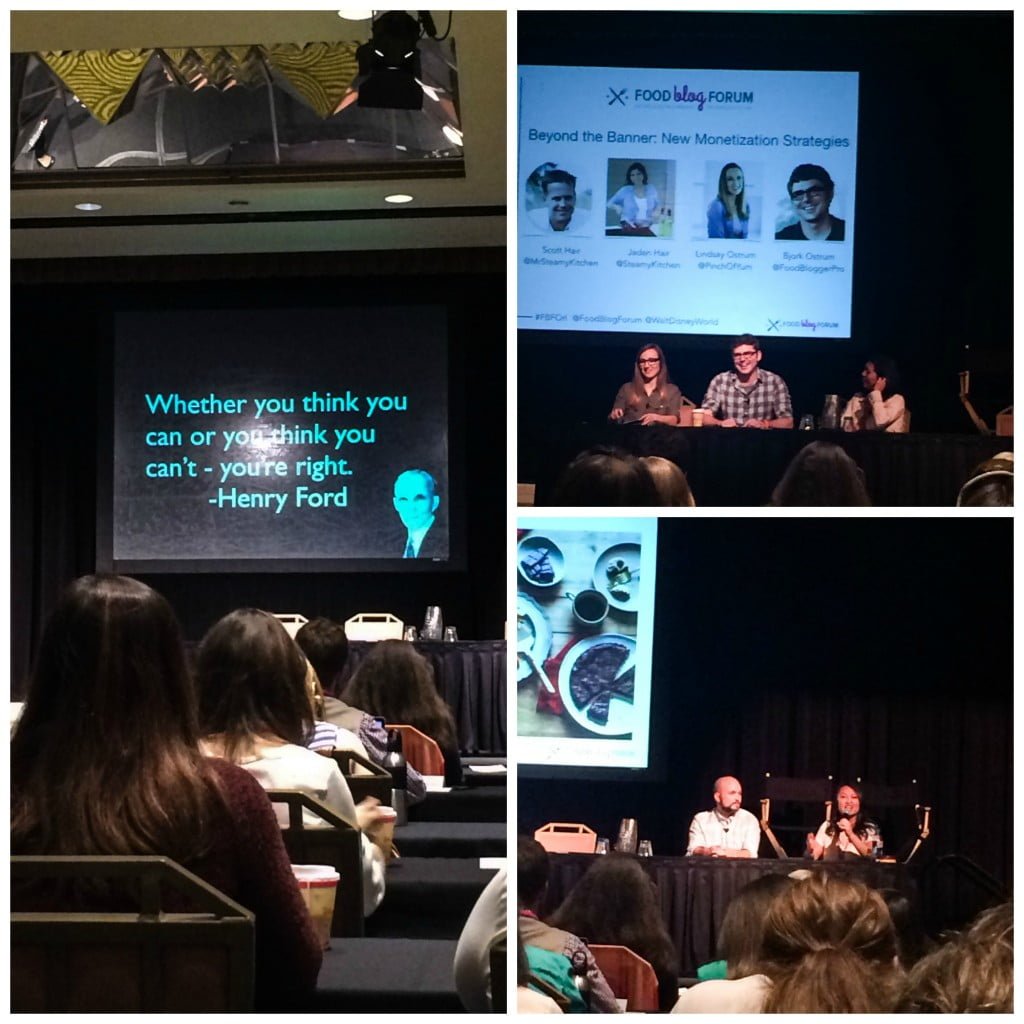 After that we had a session with Diane Cu and Todd Porter from White On Rice Couple about food photography. That was the session I was the most excited about as I'm really passionate about this subject. Diane and Todd are probably the best food photographers out there and a workshop with them costs nothing less than 1000 dollars. I hope to be able to do it someday, but for now this session (and the Expert Roundtables later) were the closest I could get to them.
Next up was Bjork and Lindsay Ostrom from Pinch of Yum and Jaden from Steamy Kitchen talking about monetization. Camille and I had the opportunity to meet Lindsay and Bjork during breakfast and they are the nicest/cutest couple ever. I'm a part of Food Blogger Pro and it was nice to meet them in person and pick their brains a little. The session was really valuable and they talked about building trust, leadership and sense of authority. They encouraged us to get beyond the blog post and to start seeing ourselves as publishers instead of bloggers. I also love Lindsay and Bjork's idea of the 1% infinity. Make small improvements every day for a long period of time and you'll succeed in what you want to succeed! Every day you should move a little bit closer to your hopes and dreams, whatever they may be!
After the monetization session, we got to listen to Enid, the community manager for Pinterest. Pinterest is such a helpful tool and traffic generator for most of us food bloggers, but it's harder to master, especially with the new algorithms. Enid talked about that and how we can improve our accounts. She also explained what works/doesn't work for Pinterest, like naming your boards better, hashtags (they don't make a difference for Pinterest), being thorough with your pin descriptions and the taller aspect ratio. I know for me this session was a blessing, since I really do need to work on my Pinterest strategy.
With that, the first part of the conference was over and we were escorted to the California Grill for a special lunch sponsored by Walt Disney World.
As soon as we got out of the elevators, we were greeted by some amazing cocktails: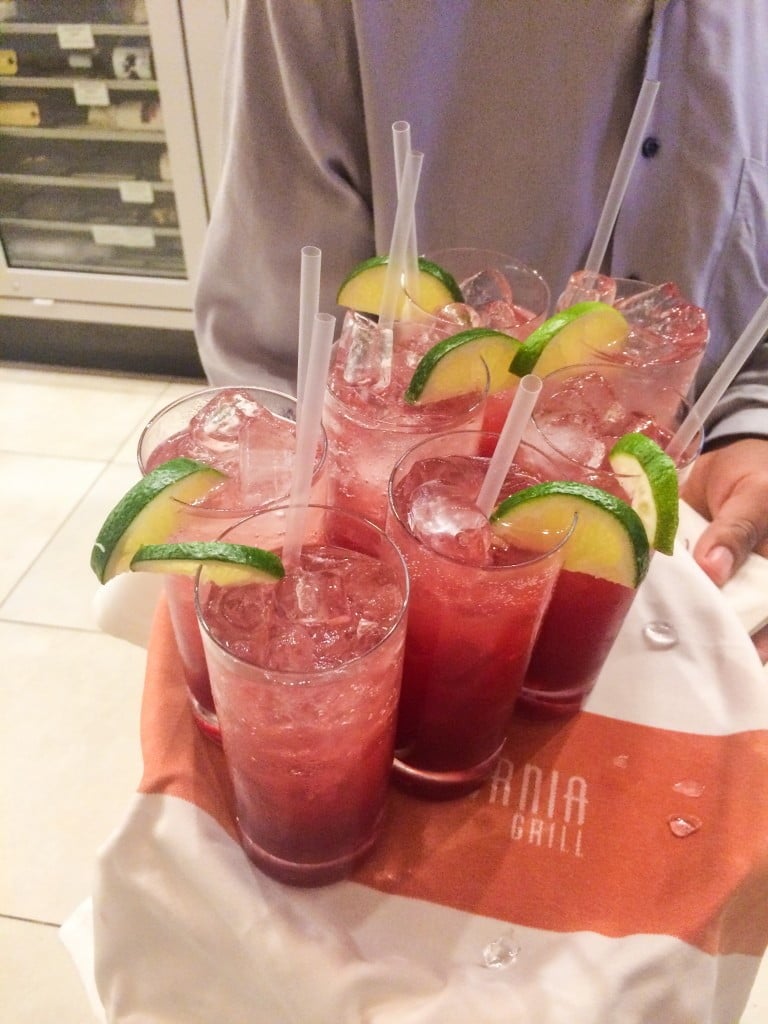 Disney chefs from some of their main restaurants (from parks and resorts) were there to share with us samples from their menus. I couldn't believe that was happening… Can I say it was magical? (Again? lol) A big thanks for Disney's Food and Beverage team for this amazing treat.
My favorite dish? The Braised Beef "Bolognese" with House-made Cavatelli created by Chef Christian Rumpler from Disney's Boardwalk's Trattoria al Forno. And yes, I ate it twice! :P Actually, I devoured it… It was so so good I even forgot to take a picture!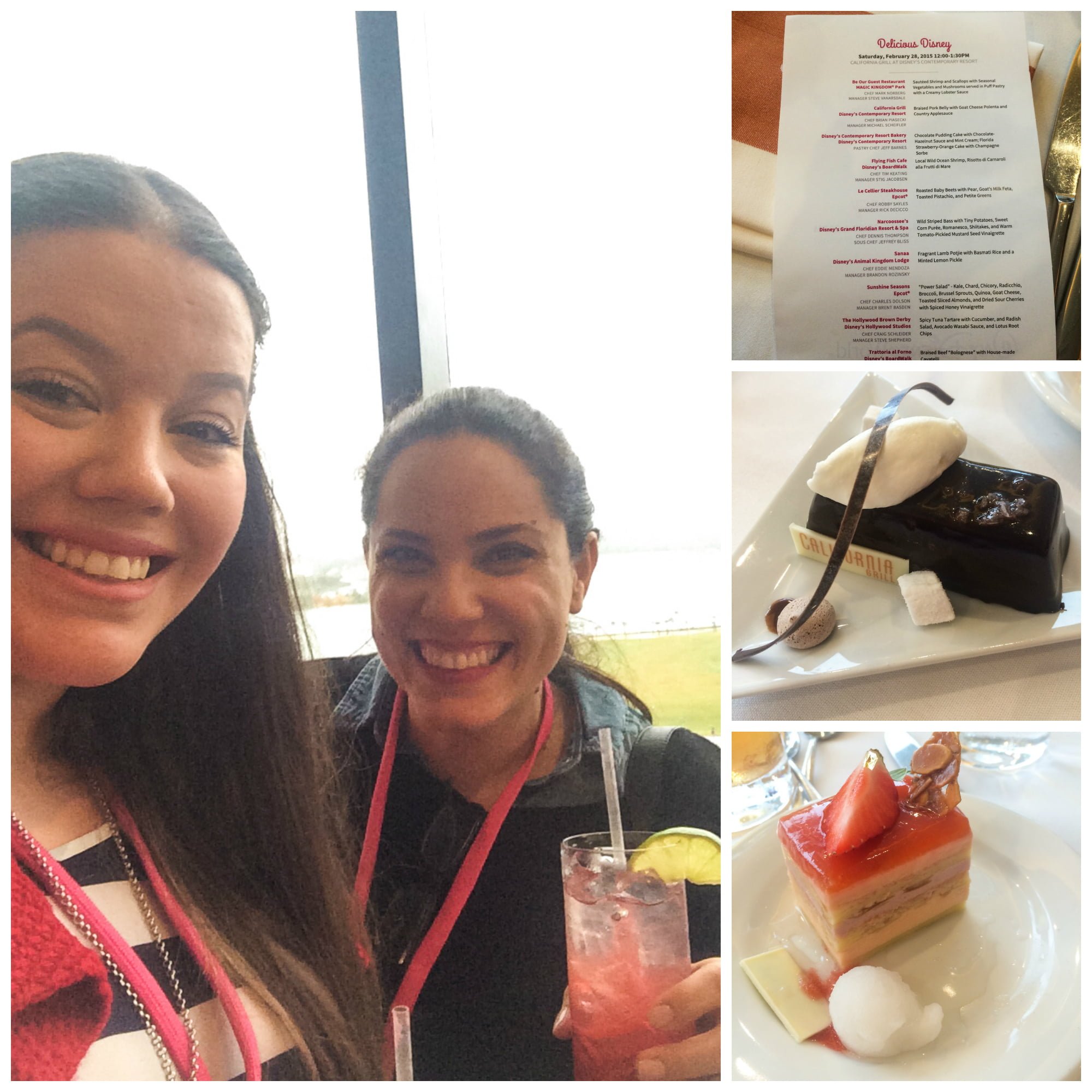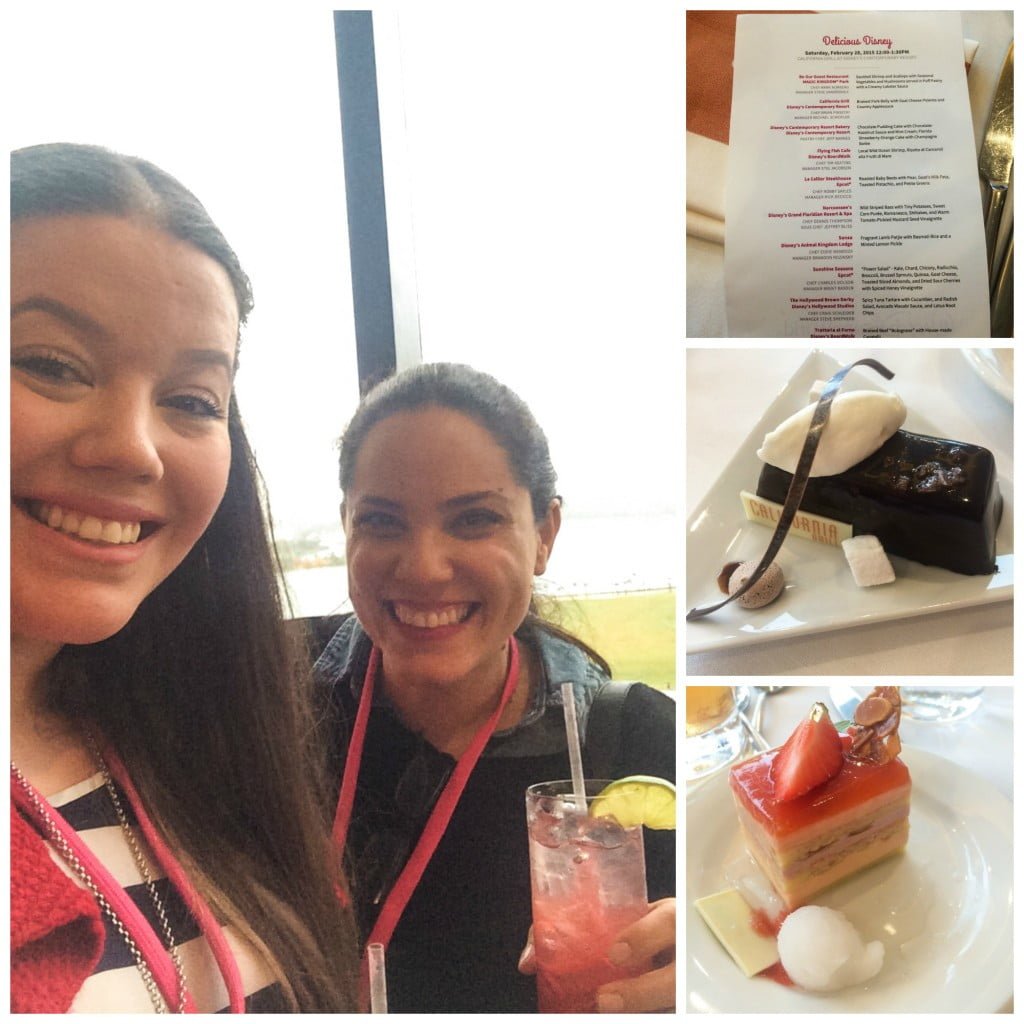 After lunch we had the most valuable part of this whole experience: the Expert Roundtables. They divided us in groups of about 10 bloggers per room and we got 15 minutes sessions with the speakers and the brand reps. That was the time to ask them whatever we wanted and really use the time to learn as much as we could from some of the best bloggers out there. People that have been doing this full time for years and that, even better, make a lot of money doing something they love. Nothing can be more inspiring than that!
The conference closed with a session on Blogger Burnout with Elise Bauer from Simply Recipes and J. Kenji Lopez-Alt from Serious Eats. Even though I have been blogging for less than a year, I often experience blogger burnout. Many things can contribute to that, but a big one is comparison with other bloggers. It was nice to hear experience bloggers admitting they suffer from that same evil and giving us tips and tricks to battle it!
On Sunday we got a "day off" to play in the parks. Disney also challenged us with a Scavenger Hunt, and I confess I tried to do it, but ended up giving up. I would have to do the 4 parks in one day to come close to winning and I was still kinda exhausted from the previous two days. So Tim and I enjoyed the day at Hollywood Studios and went to the Magic Kingdom at night to see the fireworks.
On Monday, before we said goodbye to our new friends, we went to the Farewell Brunch at East End Market, sponsored by Visit Orlando. I live in NYC, so I'm kinda spoiled cause I have the Chelsea Market close by. But can I say I liked the East End Market better? What a cute little place in Downtown Orlando. We got spoiled – again – with some amazing food and drinks. My favorites were the BBQ Brisket Biscuit from Houndstooth Sauces and the Earl Grey Tea Cake from Fatto In Casa. I might try to recreate these in the near future…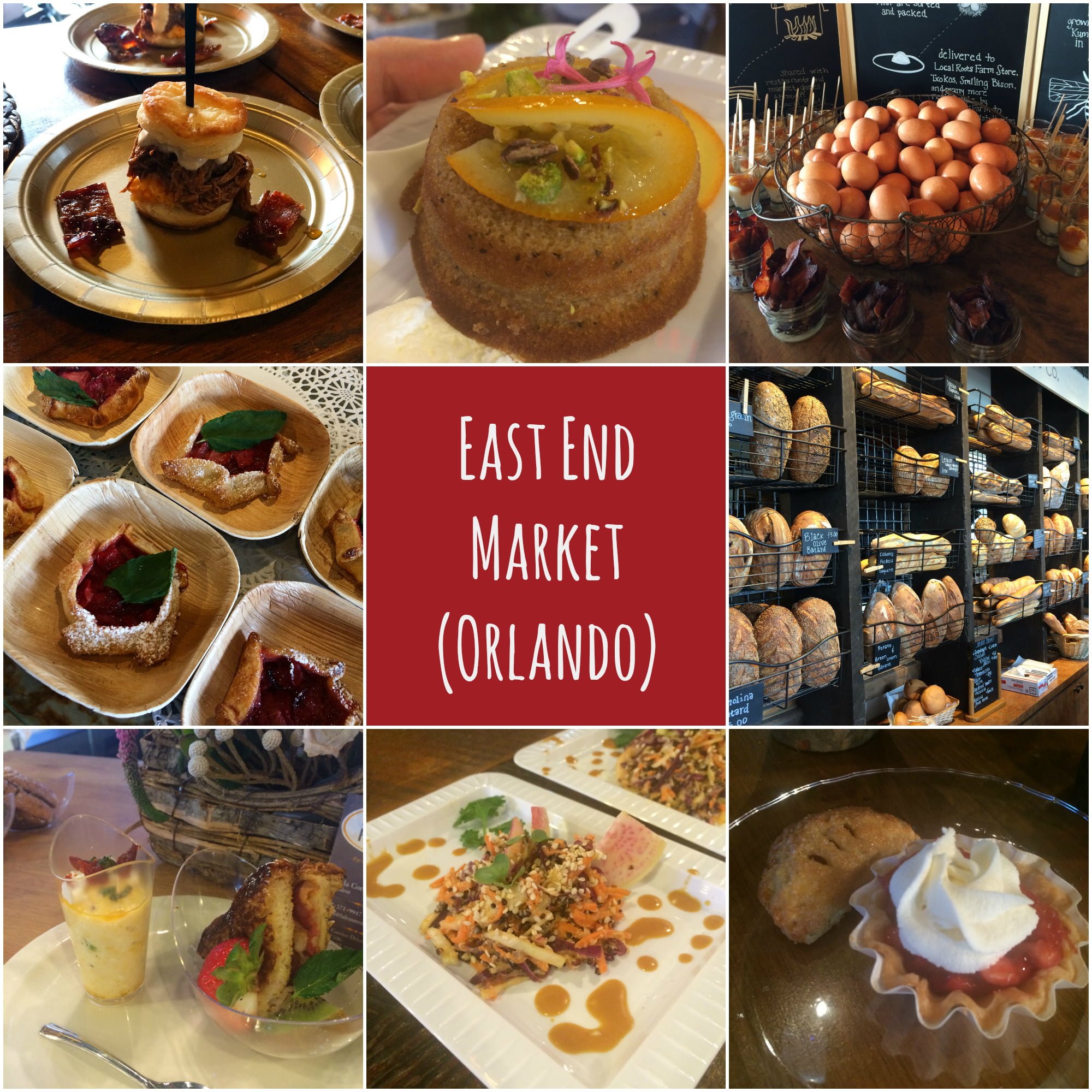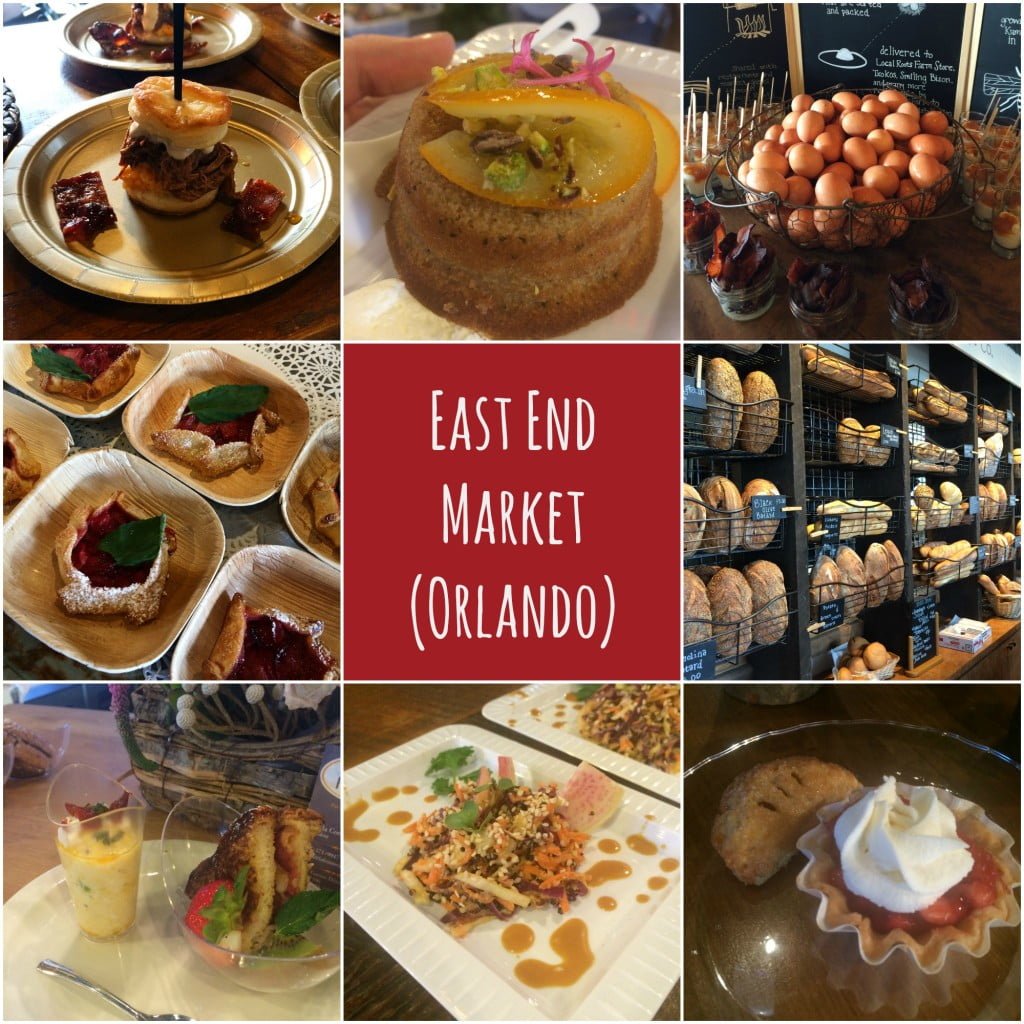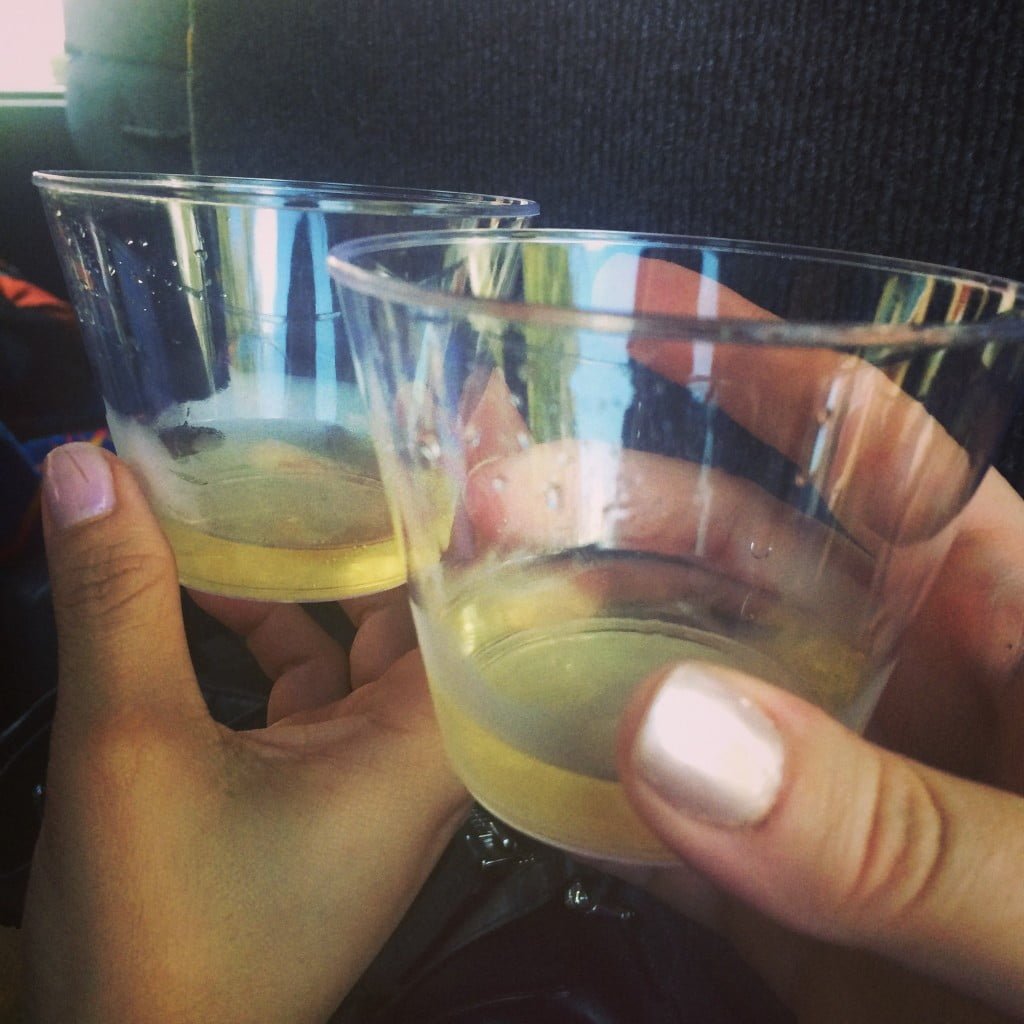 Before we hopped on the bus back to the hotel, we got a last treat: wine! It was nice to sip cold Chardonnay while spending my few last minutes with Camille.
And then it was the time to say heartfelt goodbyes to so many of my new friends and the promise to see each other soon. I made some amazing meaningful friendships during this FBF and I hope it's not long before I get to see these faces again.
Tim and I switched hotels and spent two more days in Orlando since we really wanted to go to Universal. We had two more days of Florida fun and came back to a snow storm in NYC… But that's ok. Because I'm more motivated than ever. The conference re-energized me and I wanna take advantage of that momentum and take this blog to a new level!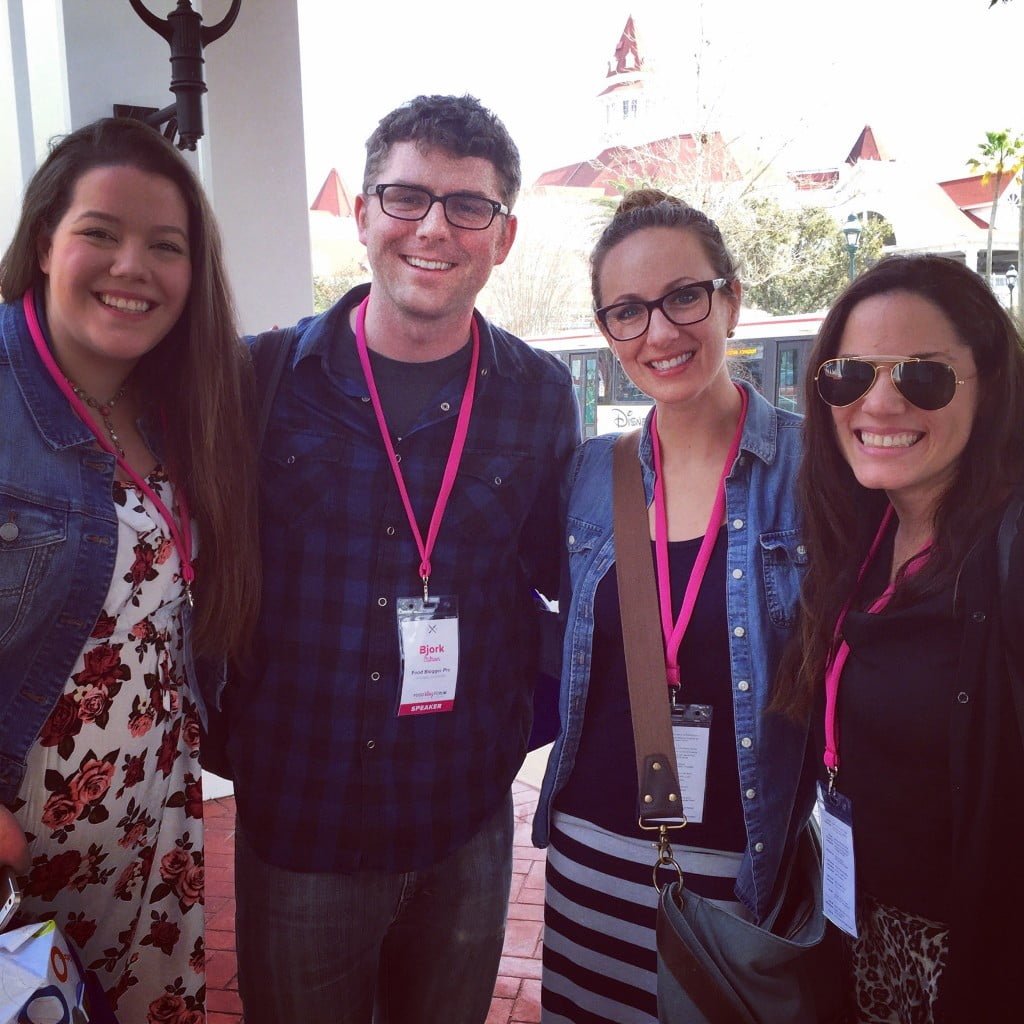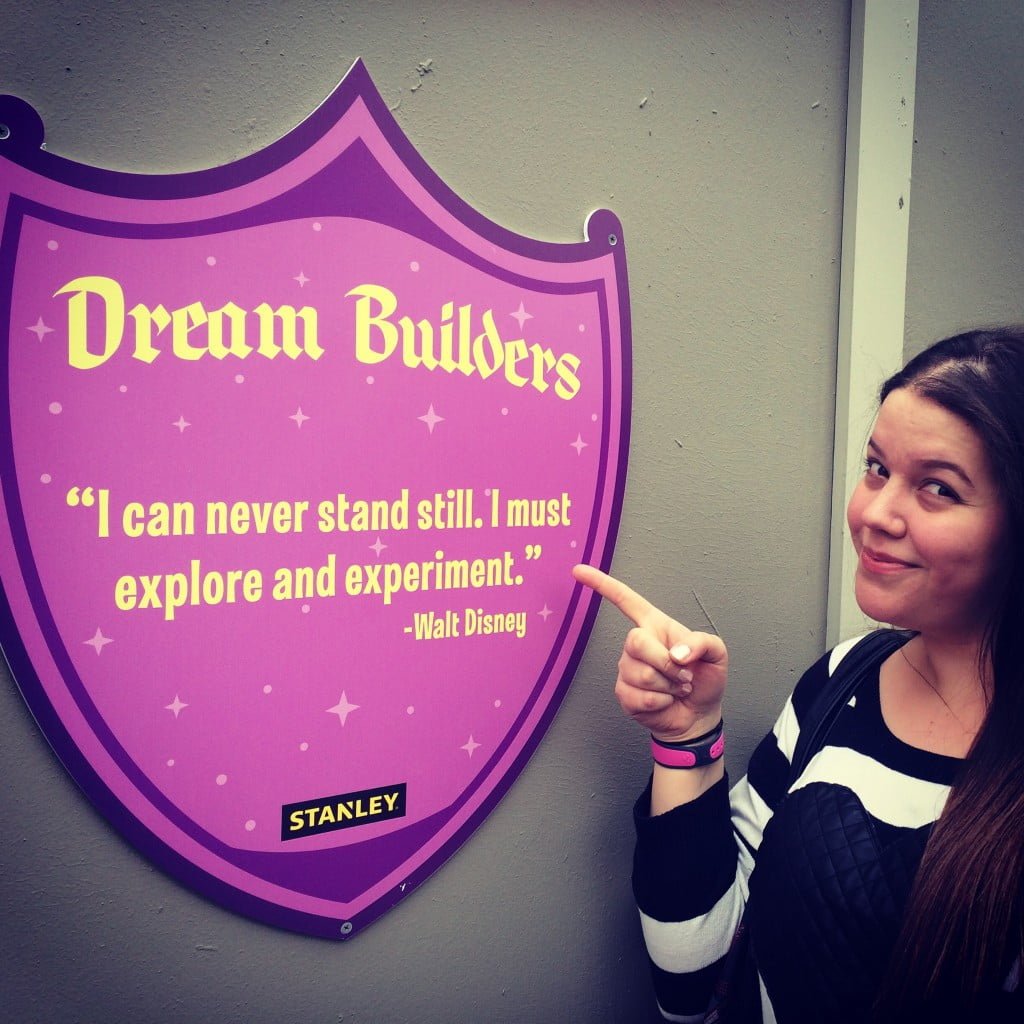 Wow, this is the longest post I've ever written here at Olivia's Cuisine. I appreciate if you made this far! :) This was truly a special experience and I really wanted to share with you guys. Maybe we'll see each other at next year's FBF? I hope so!
P.S. I apologize for all the iPhone photos. I left my camera at home, thinking it would end up staying in our room. But I kinda regret it… Next year that baby is coming with me!