Pina Colada Smoothie Bowl
This post is sponsored by Sparkling Ice.
Can't escape to a beach somewhere at the moment? No problem! Make this Pina Colada Smoothie Bowl and you'll feel like you're in a tropical paradise. ☀️☀️☀️ Mini umbrella not included! ?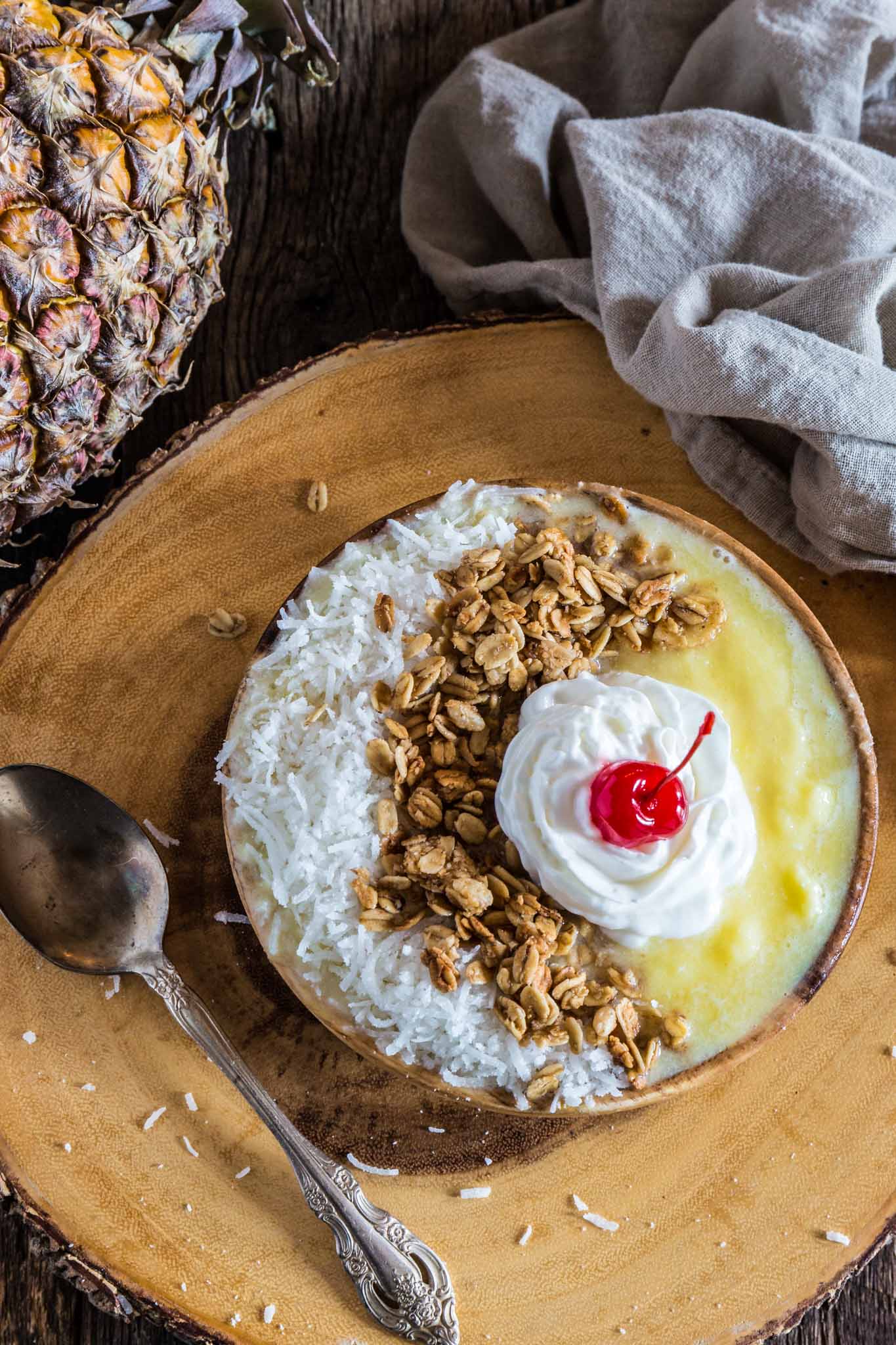 As my journey through pregnancy and medically imposed low carb lifestyle comes to an end, I naturally start to dream about all the carbs I'm going to eat the moment this baby is out in the world.
I was working on a mental list of everything I'd like Tim to go buy after the show, and I realized that there was only a handful of things I would need. And that I'd like to go keep this lifestyle, modified of course, for a while.
Say what?!? What kind of sorcery is this?
Where is that girl who cried for days after being diagnosed with gestational diabetes?
Oh, believe me, she's still here. And she's looking VERY forward to a slice of chocolate cake. But she also noticed that she hasn't gained any weight during pregnancy (in fact she lost 10 pounds) and that she FEELS GOOD!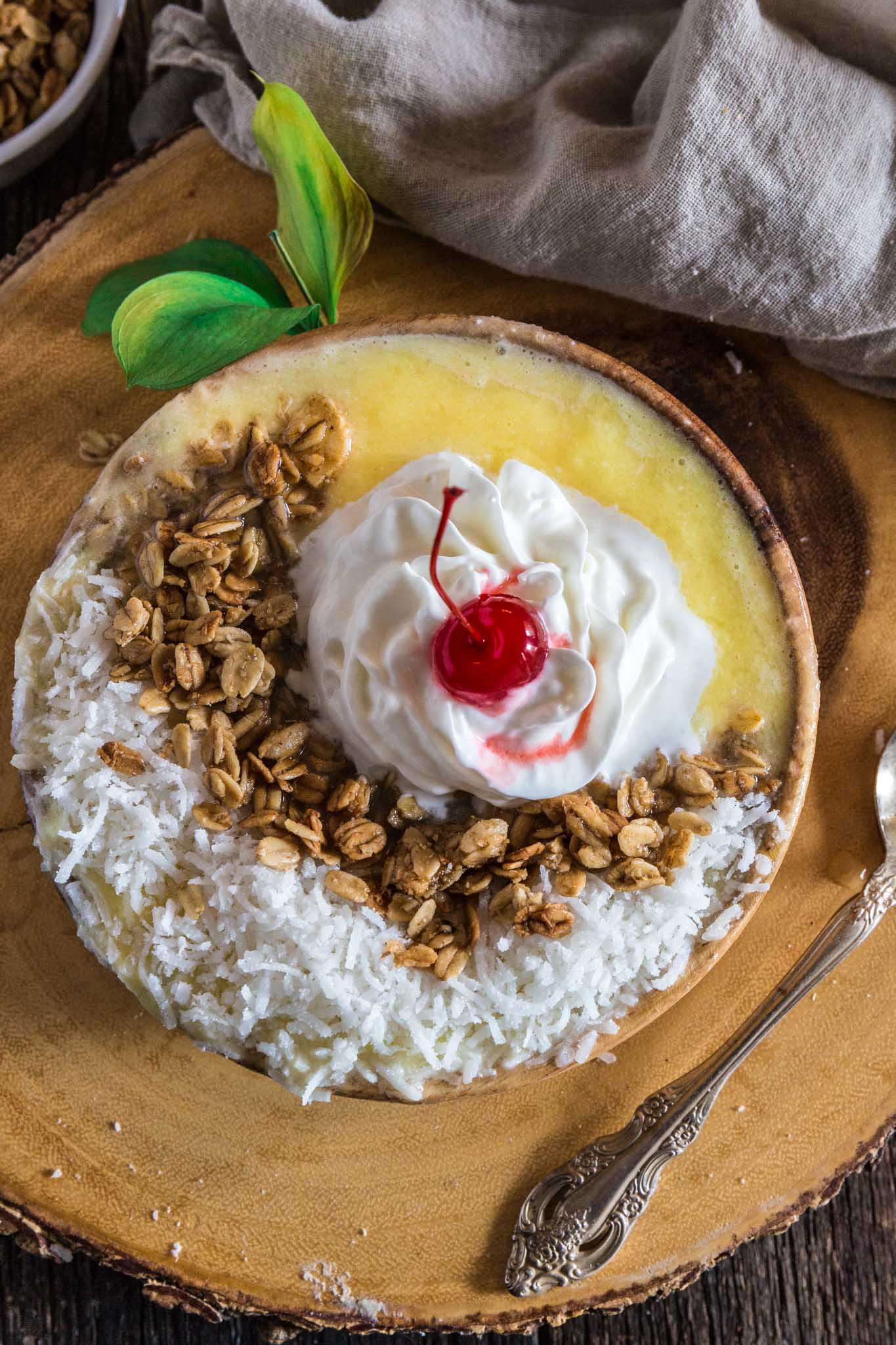 So even though the diet won't be as strict, I'm planning on keeping a semi low carb/low sugar lifestyle, at least during the week.
The old me would have screamed in despair at that thought! The new me? Well, the new me knows it's not as bad! With the right planning and state of mind, you can eat some pretty delicious things that are not full of calories and sugar.
For example? This Pina Colada Smoothie Bowl that I had for breakfast today.
Just a handful of ingredients that when combined taste like vacation in a bowl! Seriously, who doesn't want to start their day like that?
And although I could have made this with yogurt or with a lot of milk, I had the brilliant idea of using Sparkling Ice instead. Not only it has zero calories and sugar, but it is naturally flavored and packed with vitamins and antioxidants.
Ever since I cut all sugar from my diet, I've been enjoying a Sparkling Ice at least once a day! And they have so many flavors that it's impossible to get bored.
In fact, we've been going through so many that now I just order them from Amazon. What can I say, I'm a sucker for convenience!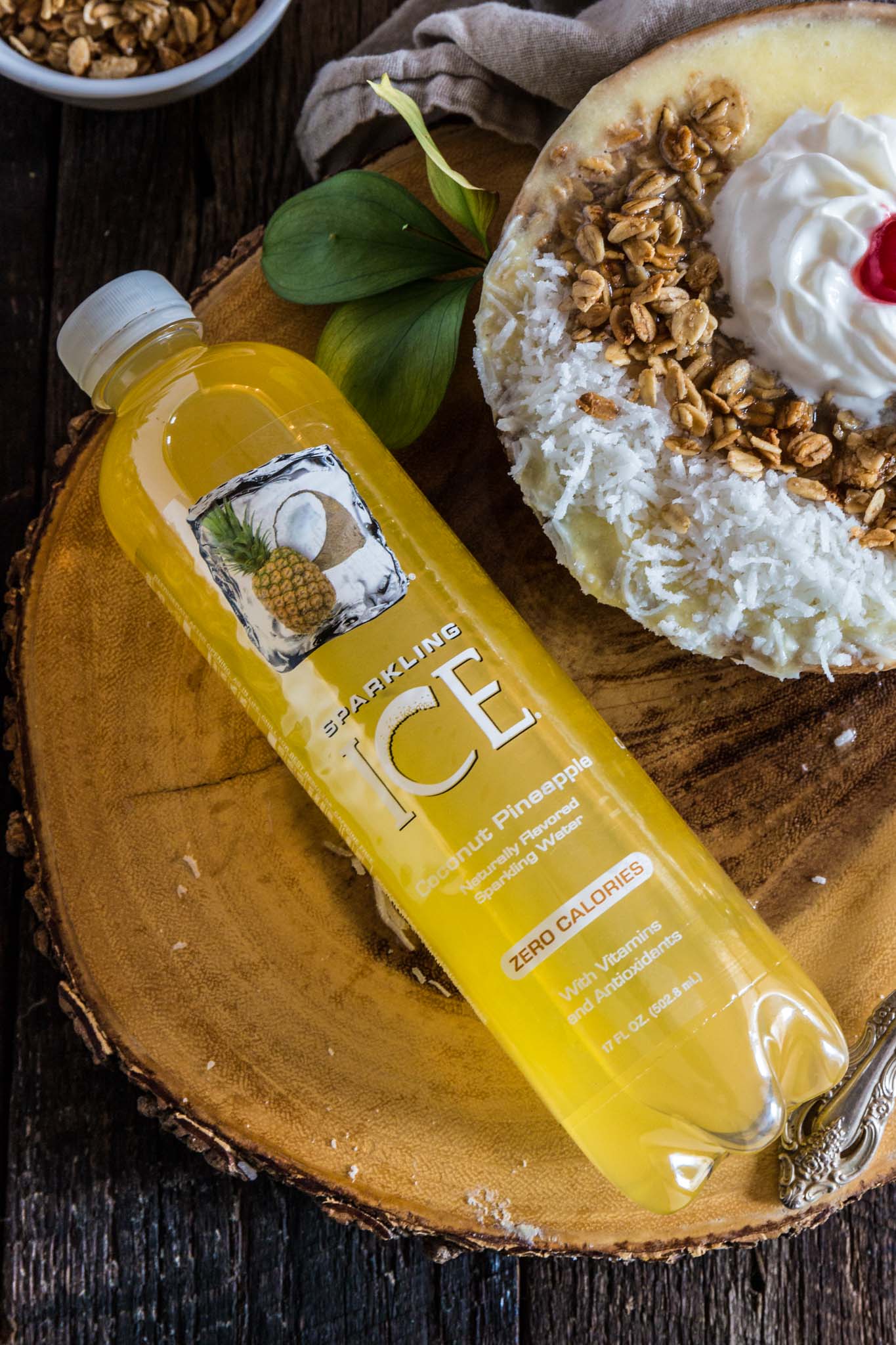 If you're looking for a refreshing drink that won't harm your diet, Sparkling Ice is the answer!
And once you've tried all the flavors – probably over and over again – you'll get inspired to start using it in recipes and cocktails. And when that happens, you know what to make: a delicious but skinny Pina Colada Smoothie Bowl!
Enjoy!
Pina Colada Smoothie Bowl
Yield: 1 smoothie bowl
Prep Time: 5 minutes
Total Time: 5 minutes
Ingredients
1 1/2 cup frozen pineapple chunks
1/4 cup Sparkling Ice Coconut Pineapple
1/4 cup coconut milk
Toppings suggestions: granola, shredded coconut, banana slices, fresh pineapple, whipped cream and a maraschino cherry.
Instructions
Add all the ingredients (except toppings) to the jar of a blender and blend until smooth and thick. Add more liquid if necessary.
Transfer to a bowl and add toppings as desired.
Serve immediately!