Sriracha Turkey Burger
A juicy Sriracha turkey burger topped with spicy and creamy Sriracha mayo, Swiss cheese and watercress! Who could resist that?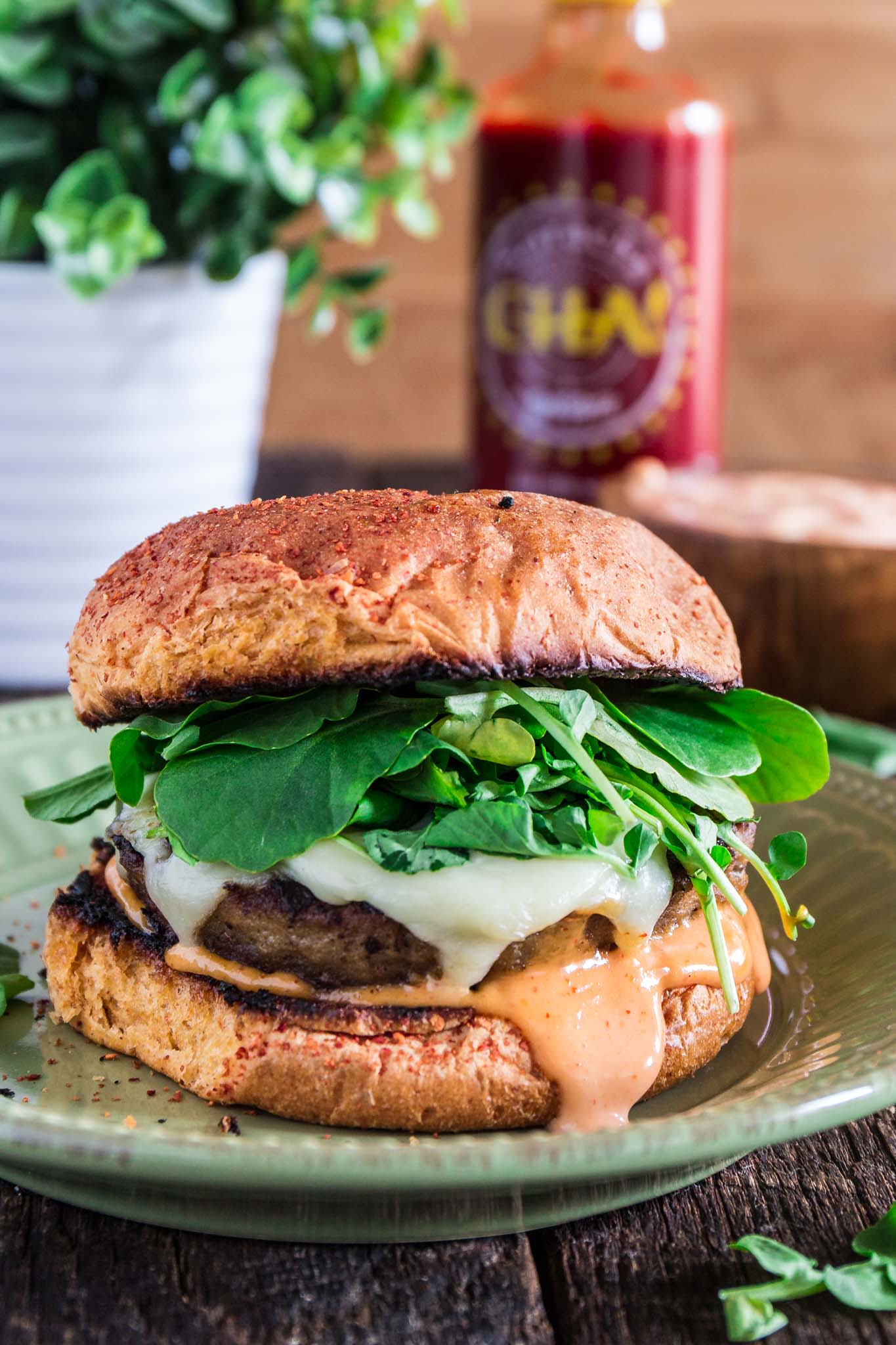 This post is sponsored by Jennie-O.
Sriracha lovers, this post is for you!
Have you ever tried Sriracha and turkey burger together? I did this week and it was like discovering America. How didn't I think of this before?
The tangy/sweet/spicy Sriracha enhances the turkey in an explosion of flavor and juiciness. Even better if you use Jennie-O's Seasoned Turkey Burgers, because they have a delicious smokey flavor that makes this burger truly one of a kind.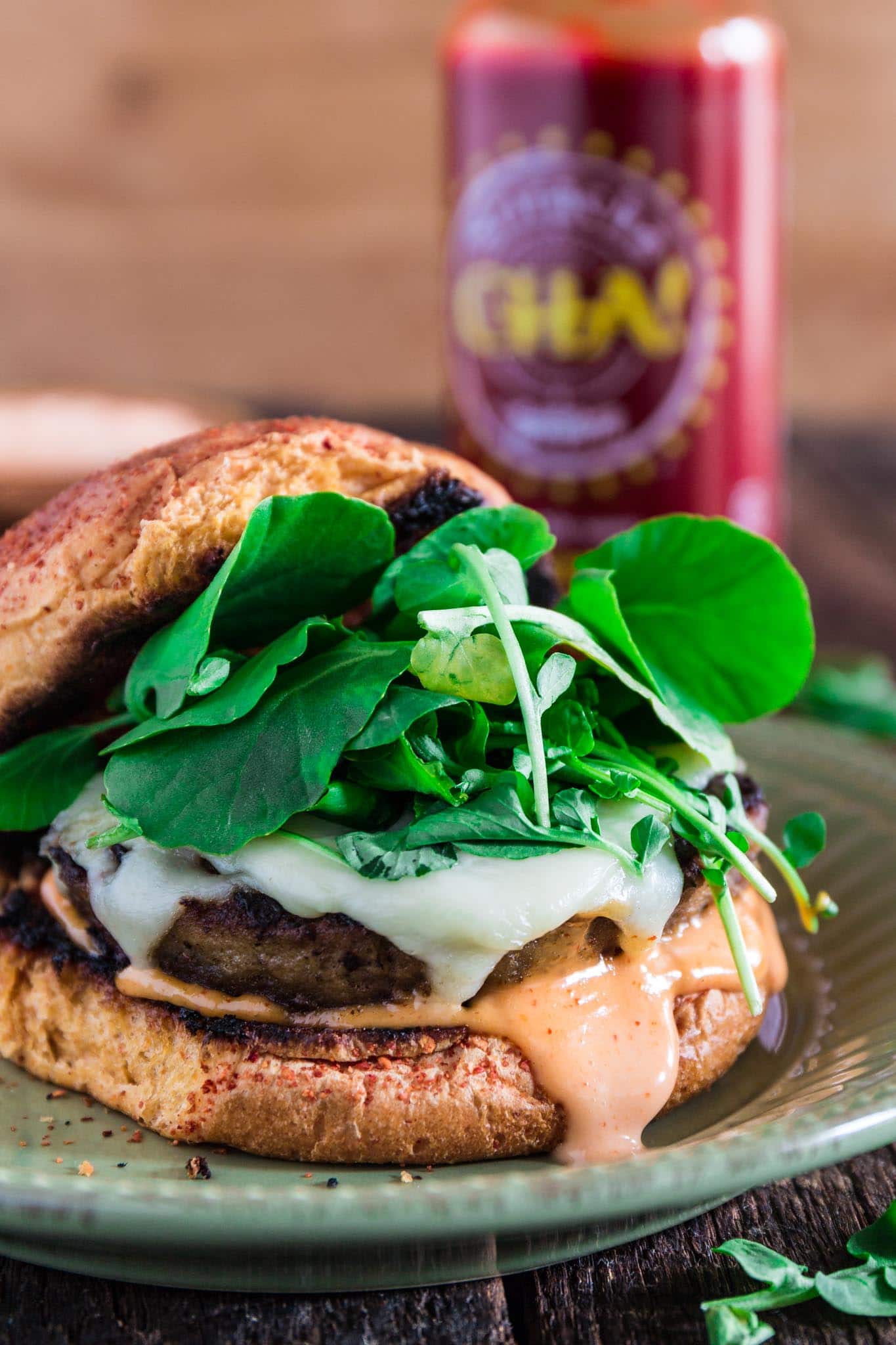 We eat burgers at least once a week in our home, so I'm always looking to spice things up!
The original idea was to create a turkey burger recipe inspired by the Bahn Mi sandwich – which I adore and is the reason I have Sriracha in my fridge at all times – but before I could even start making the pickled carrots, I decided to make a quick burger because I was damn hungry.
So I quickly whipped up the Sriracha mayo, grilled a Jennie-O turkey patty with a slice of cheese, topped with some watercress and devoured it all in between these fancy Sriracha buns I found at my grocery store.
Ooooh, you guys! It was so fantastic that I realized this burger didn't need all the bells and whistles. Just a handful of bold ingredients that come together like they were always meant to be.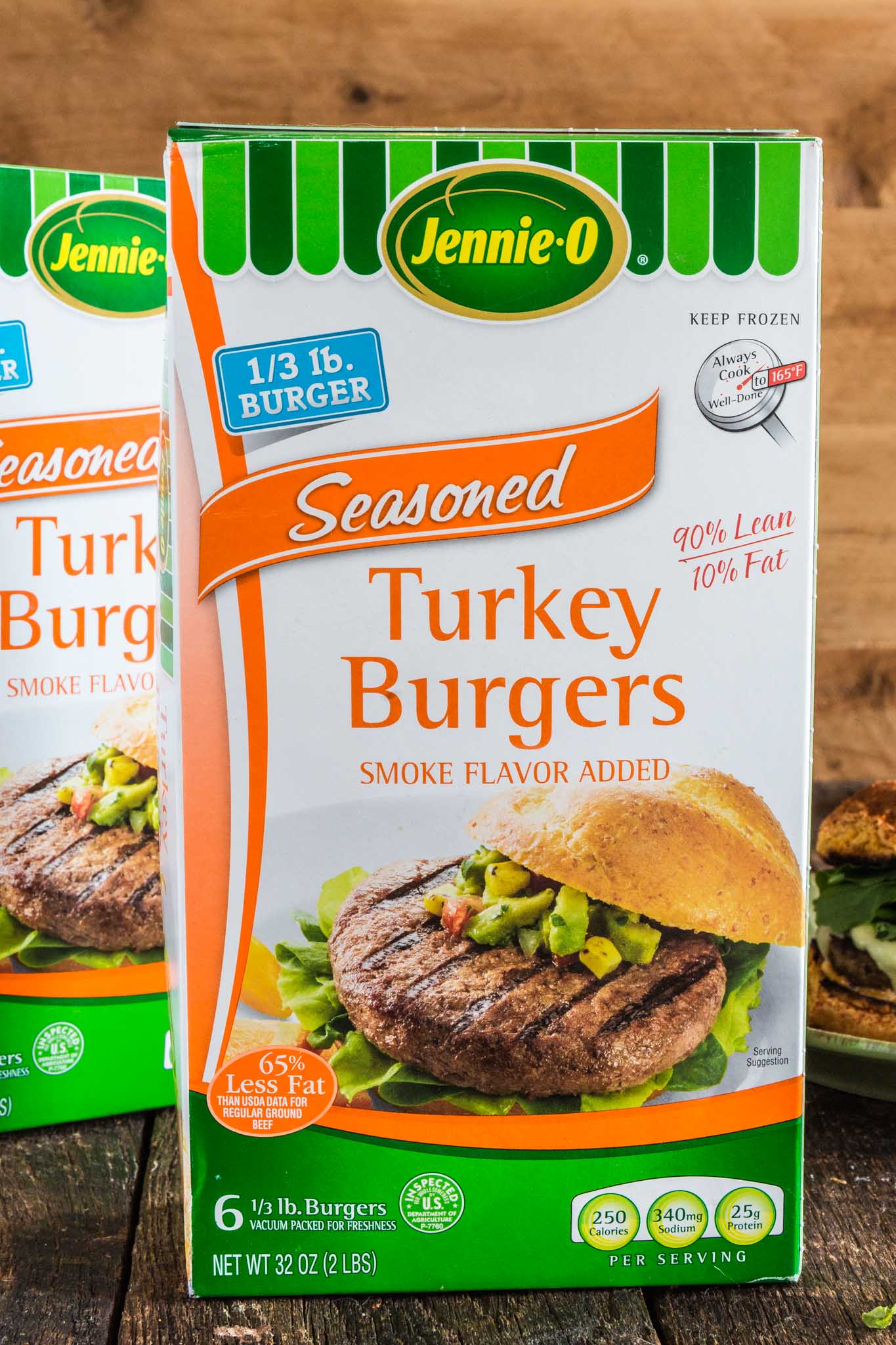 I always make my beef burgers from scratch, but my turkey burgers come from Jennie-O.
They are not only super delicious but oh so convenient. No dealing with raw meat, seasoning, forming patties. Nothing of that nonsense! All you gotta do is remove them from their packaging and grill/panfry/broil to perfection.
And, as I said before, the smoke flavor from their seasoned burgers really knock the ball out of the park! Especially when smothered with Sriracha mayo.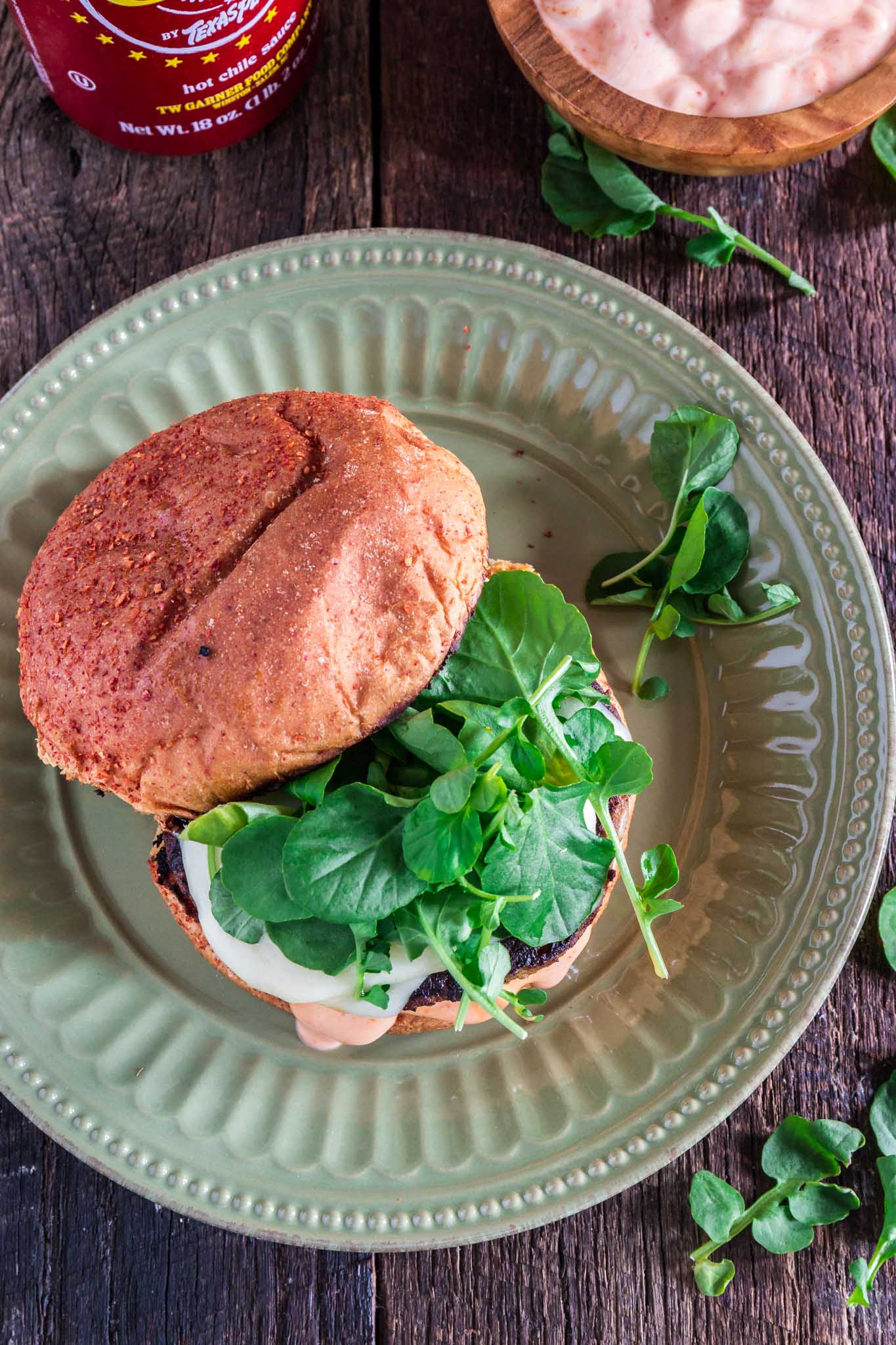 If you're looking for a new burger recipe that packs a punch, this is the one.
And if you're anything like me, you will get so obsessed with this Sriracha Turkey Burger that you will keep making them over and over again, all summer long.
Oh, and feel free to customize the amount of Sriracha to your liking. Tim and I usually stay in the mild to medium side of heat, but if you want to breathe like a dragon, just add more and go to Sriracha town! ?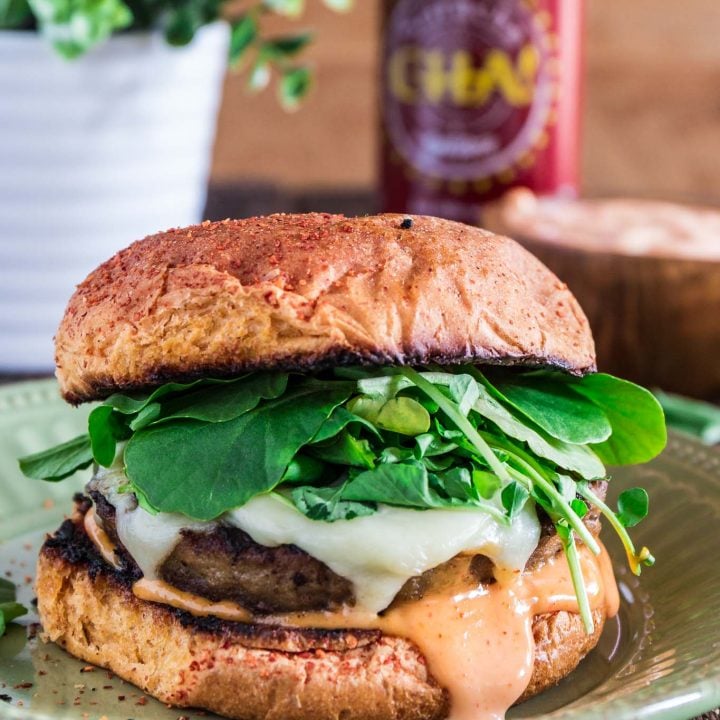 Sriracha Turkey Burger
Yield: 2
Prep Time: 5 minutes
Cook Time: 20 minutes
Total Time: 25 minutes
Ingredients
1/2 cup mayo
1 1/2 tablespoons Sriracha
2 JENNIE-O® ⅓ lb. Seasoned Turkey Burgers
2 thick slices Swiss cheese
1/2 cup loosely packed watercress sprigs, rinsed, tough stems removed
2 burger buns, split in half
Instructions
In a small bowl, combine mayo and Sriracha, whisking until smooth. Reserve.
Cook turkey burgers as specified on the package, either by grilling, pan frying or broiling. Top with the cheese and cook a little longer, until the cheese melts.
Lightly toast the buns on the grill/pan/oven during the last minute of cooking time.
Assemble the burgers by spreading Sriracha mayo on the bottom half of each bun. Then pile the patty with cheese and the watercress. Top with the remaining bun half and serve.