Simple Walnut Cake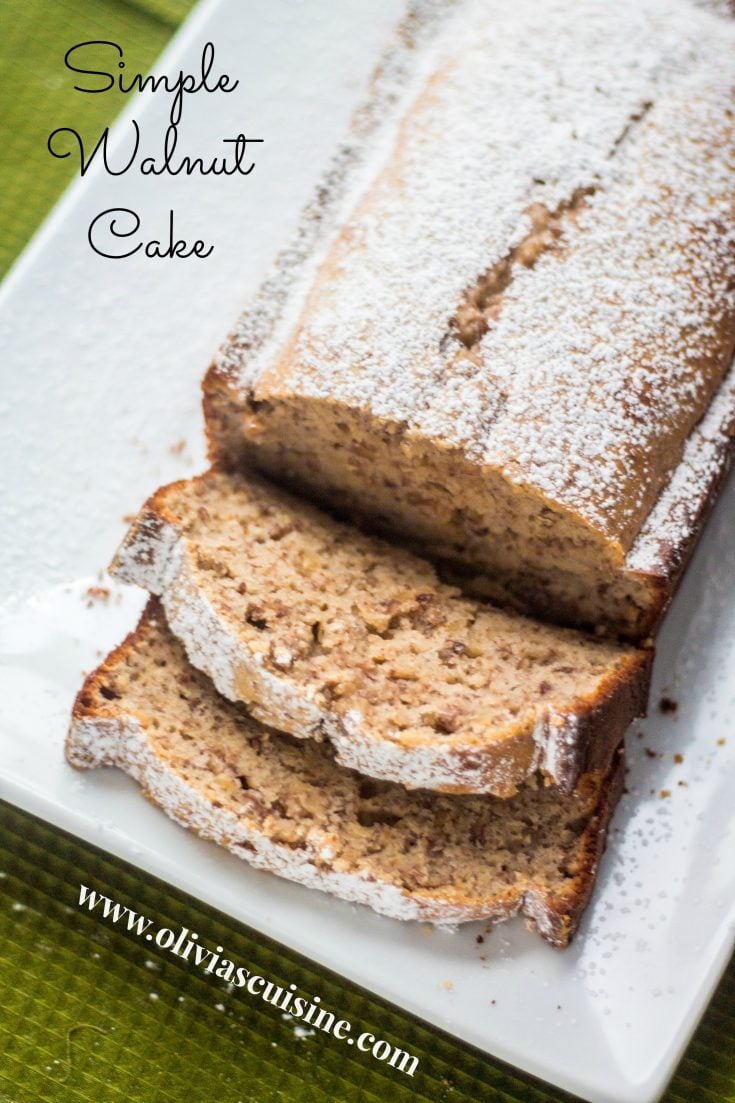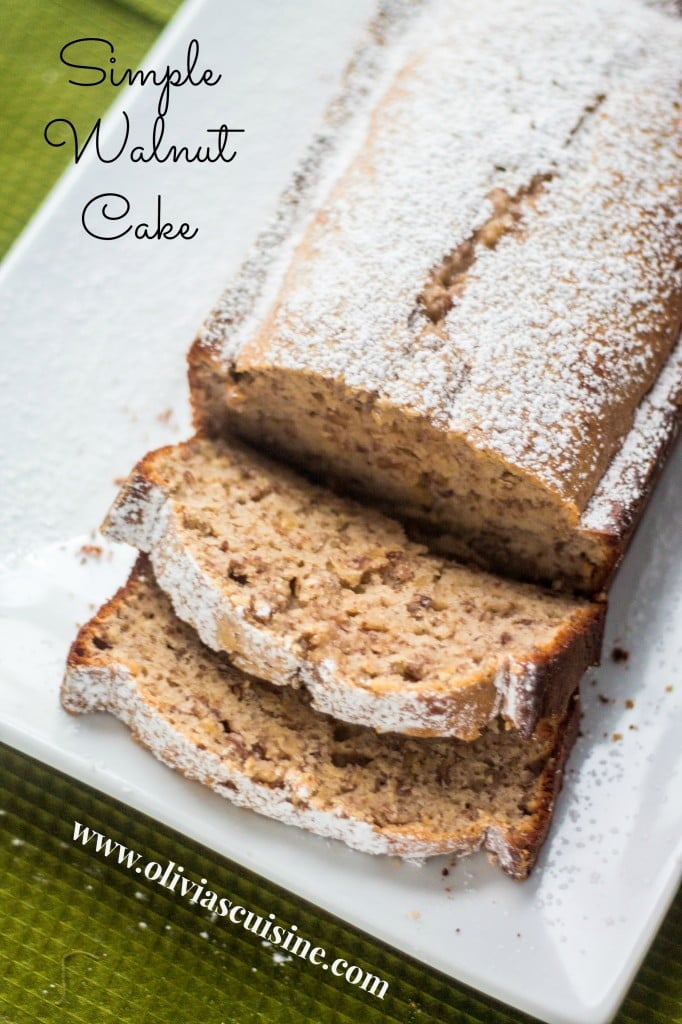 It is getting chilly here in New York City. And what better way to spend a chilly afternoon than savoring some walnut cake right out of the oven with a warm cup of coffee?
Yesterday was my day off – Yay! – and we decided to go on a day trip to the Bear Mountain State Park, which is within a 1 hour drive from NYC. It is an absolutely stunning place, with breath taking views and I will make a post to talk just about that for those interested in visiting. But for now, just look at this view: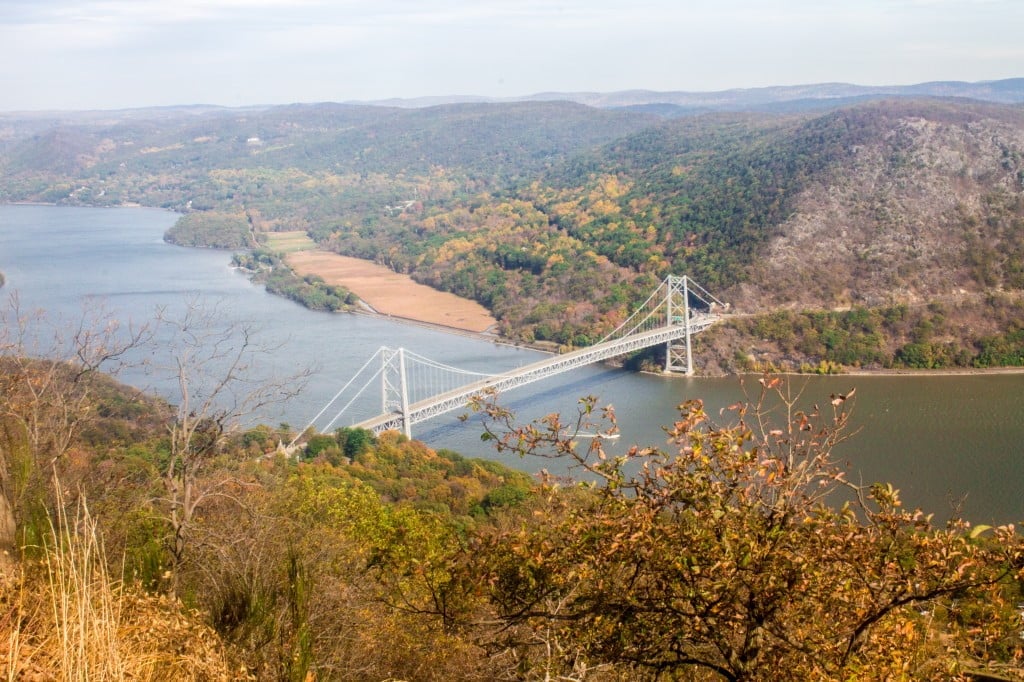 Amazing, isn't it?!? We had so much fun!
I kinda wish I would have had the idea of baking this cake before we went on the day trip, so I could've brought it with me and we could've enjoyed it while sitting on a rock looking at this beautiful view. But I didn't… That's okay! I made it when we got home, exhausted and craving something delicious and comforting to eat after all that hiking.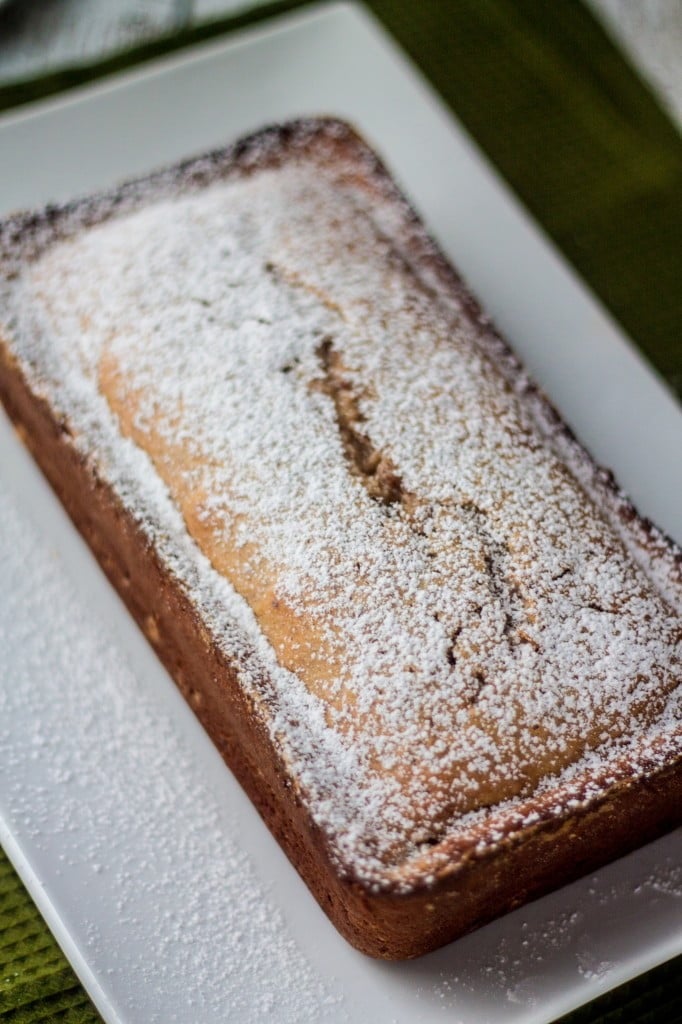 This Simple Walnut Cake is moist, nutty and full of flavor. Oh, and may I mention the fact that this cake is healthy? 'Say what? Healthy cake?' Yes, healthy cake!!! First, there's the fact that this recipe calls for low fat yogurt instead of butter, which gives the cake a slight tangy flavor but also a creamy and tender texture. And second, the recipe calls for walnut oil which is one of the healthiest oils available and not only improves blood circulation but also lowers heart disease risk, cuts inflammation, maintains hormone level, prevents eczema and improves skin! In fact, I might start using walnut oil more often because it's really really good for my health and I'm always looking for ways to improve my skin! Oh, just keep in mind that walnut oil is a delicate oil, so don't bake it above 375 degrees because it would reduce the oil's flavor and nutritive value and it would also produce a slight bitterness.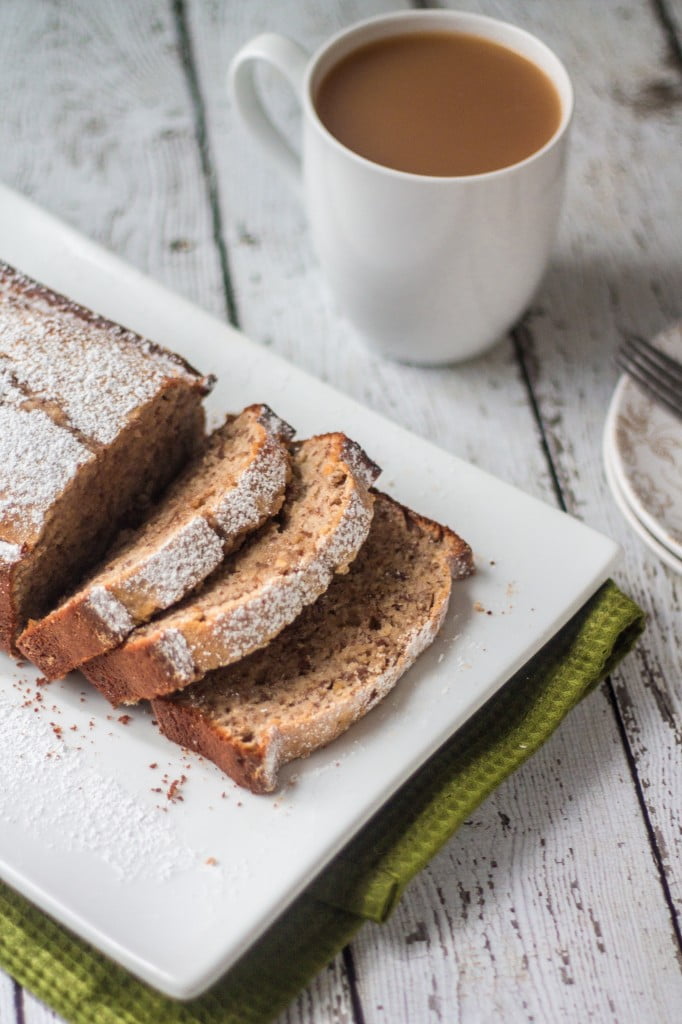 Today I got up and my herniated disc was so bad that I could barely get out of bed. So I called in sick at work and stayed home in bed all day. Which was awesome!!! I had a slice of this cake for breakfast (and I might or might not have spread a little butter on it) and then I had it again for an afternoon snack with vanilla ice cream! I mean… cut me some slack! I am sick, I deserve cake! And if you're judging me, I'm not going to tell you that I might have yet another slice in a few minutes when I watch the latest episode of "How to Get Away with Murder" (which is my new obsession).
I'm also thinking of making different versions of this cake with other kinds of nuts. I'm thinking hazelnut, my favorite, and also almond! I'll let you know how it turns out. And, even though this cake is healthy, I cannot possible have it here all the time because, as you might've noticed, I'll eat it all. So I'm thinking it is a good option for holiday gifts. C'mon! Who wouldn't love getting one of these babies for Christmas?
I don't know about you, but everything nutty tastes like Christmas to me. Don't worry, I'm not getting on Christmas mode just yet. But I do love Christmas and I do love nuts! Maybe this cake tastes christmasy to me because in Brazil we eat lots of nuts for Christmas and also because my grandma makes this awesome holiday walnut cake for Christmas Eve supper. It is way richer/decadent (and less healthy) than this one and I'll eventually share it here. But for now, I hope you enjoy this incredibly moist cake and that you have a wonderful week! :)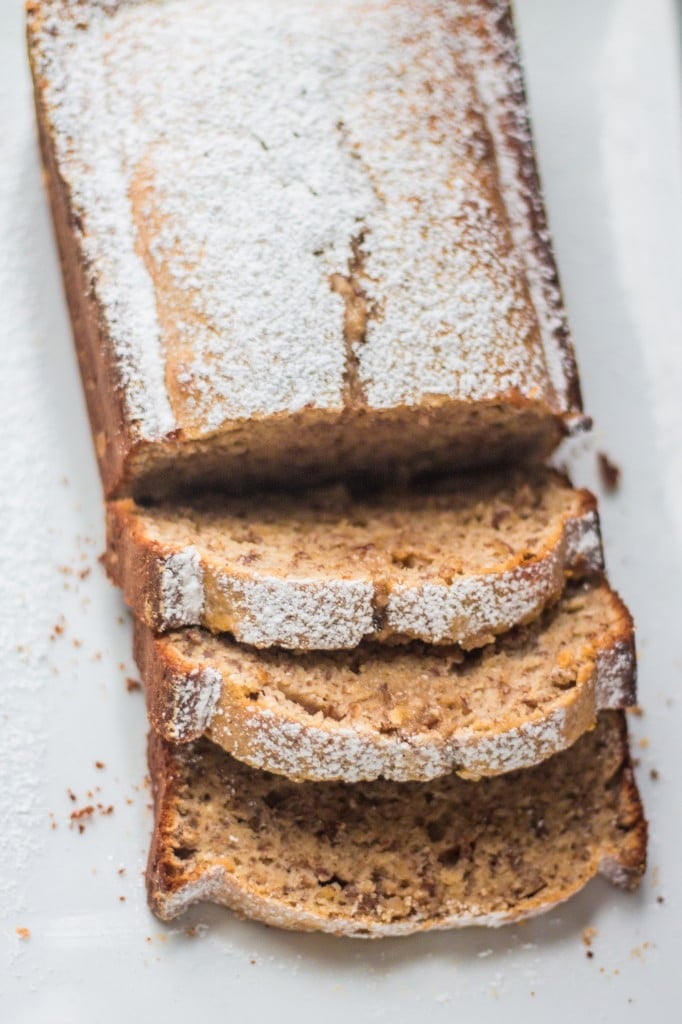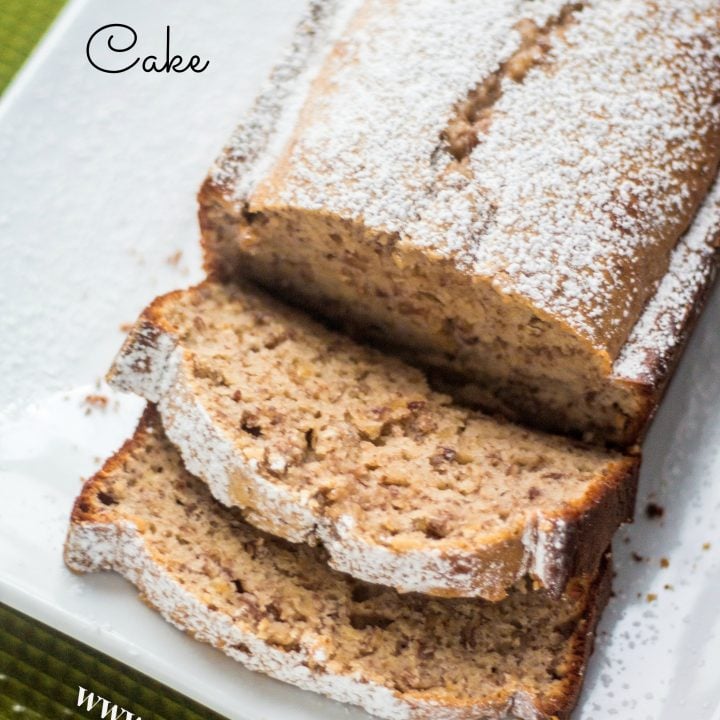 Simple Walnut Cake
Prep Time: 20 minutes
Cook Time: 40 minutes
Total Time: 1 hour
Ingredients
2 cups walnuts
2 cups confectioner's sugar plus more to decorate
1 cup flour
1/2 cup walnut oil
4 eggs, whites and yolks separated
1 1/2 tsp baking powder
1/2 tsp salt
7oz low fat yogurt
2 Tbsp sugar
Instructions
Pre heat your oven to 350 degrees.
In a food processor, combine the walnuts and the confectioner's sugar and process until you have a fine powder. (I like to leave mine a little coarse.)
Combine the walnut powder with the flour, the salt and the baking powder. Reserve.
Beat the egg yolks - either using your hands or a mixer - and slowly add the walnut oil, like you would do when making mayonnaise. Once emulsified, add the yogurt and mix until incorporated.
Using a mixer, whisk the egg whites until foamy. Add the sugar and keep whisking until soft peaks form. Reserve.
Add the egg yolk/oil mixture to the dry ingredients and stir until well combined.
Fold the whites gently, mixing with a wooden spoon or spatula until you don't see any more whites.
Butter and flour a cake pan (I use a 9X5 loaf pan) and pour the batter into the pan.
Bake for 35 to 45 minutes or until the cake is set and a tooth pick or cake tester inserted in the cake comes out clean.
Let the cake cool for at least 10 minutes before removing from the pan.
Serve while it's still warm! :)