The World Cup Gourmet Series – Costa Rica: Arroz Con Leche (Rice Pudding)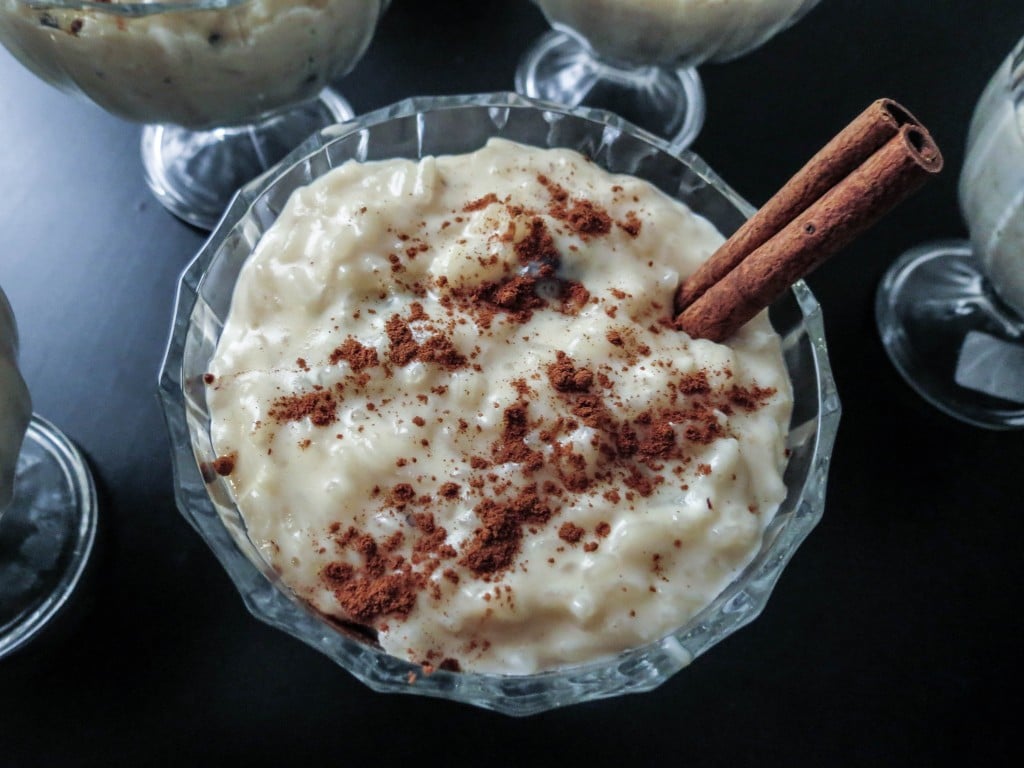 Hi everyone! Happy last week of World Cup games! :) I still have 6 more countries to feature, but who's counting, right? lol France and Colombia were eliminated on Friday and Belgium and Costa Rica were eliminated yesterday, but I promised to do all the countries playing the quarter finals, so you'll still see recipes for the countries that are out, even if it takes me longer than this last week of games.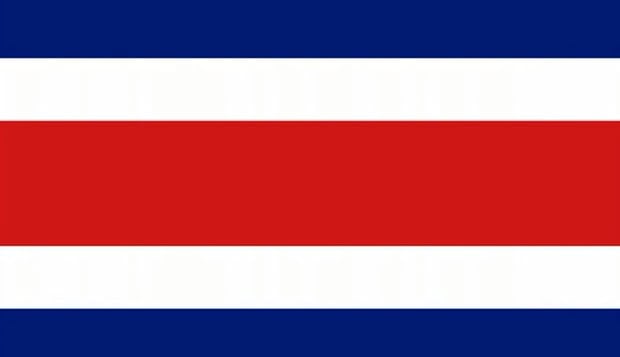 Today I'll take you on a culinary tour through Costa Rica. I figured not a lot of people know a whole lot about this country – I know I didn't! – so here are some facts for you:
1) Costa Rica is located in Central America, in between Panama and Nicaragua.
2) The capital is San José, which is also the largest city.
3) The official language of Costa Rica is Spanish, but Mekatelyu, Bribri and Patois are also recognized!
4) It is one of the only 15 countries in the world that have no armed forces.
5) In 2009, it was ranked by the NEF (New Economics Foundation) as the greenest country in the world.
6) Even though Costa Rica means "Rich Coast" in Spanish, it used to be the poorest country in all America. One of the reasons for that was the lack of a significant indigenous population available for forced labor, which meant that most of the Costa Rica settlers had to work on their own land, preventing the establishment of large haciendas (properties). Because of that, Costa Rica was unappreciated and overlooked by the Spanish Crown and left to develop on its own. :( Luckily for the Costa Ricans, the country has become one of the most prosperous and stable nations in Latin America, since it became independent in the 19th century. Yay! It was also known as a more egalitarian society than the rest of its neighbors because there were no oppressed mestizo or indigenous class. Yay 2!
7) If you're going to Costa Rica you have to buy Costa Rican colóns! (Or just take your credit card with you! :P)
8) Costa Rica's climate is tropical year round, so pack some bikinis! It can rain a lot though, so pack umbrellas too. Costa Rica's seasons are defined by rain: the dry season is the summer and the rainy season is the winter.
9) If you're very rich and want to invest some money, the Costa Rican government offers tax exemptions for those willing to invest in the country. Or you could also invest in me and my blog and I'll cook you dinner!!! :P
10) Tourism now earns more foreign exchange than bananas and coffee combined. Also, the US is the main source of origin with 864,340 tourists in 2012.
11) Football (or soccer as the Americans wrongly call it! lol) is the most popular sport. The national team has played 4 World Cups and reached the quarter-finals for the first time this year (2014)!!! (And because of that they made it to my list of countries featured in my World Cup Gourmet Series! Yay 3!)
12) "Pura Vida" is the most recognized phrase and it reflects the Costa Rican way of life. It means "pure life". People often say hello by saying "Pura Vida". It can also be phrased as a question or as an acknowledgement of one's presence. A recommended response to "How are you?" would be "Pura Vida". Phew! That was a lot of fun facts about Costa Rica. If you read it all you now know more about Costa Rica than 99% of the planet! You're welcome! :)
But since we're all here because of food, let's talk about some of the Costa Rican cuisine. It is a blend of Native American, Spanish and African cuisines. The most popular dish is the gallo pinto which consists of rice and beans mixed with onions and bell peppers, usually served for breakfast. Rice and beans for breakfast? I'm still getting used to eggs for breakfast as in Brazil we usually have a more European breakfast (bread, butter, cereal…). Anyway, the gallo pinto is usually served with scrambled eggs, sour cream and fried plantain. They also drink a cup of coffee or fresh fruit juice with it. The typical dish for lunch is called casado and it consists of rice and beans (Again? Yes, again! But this time they are served side by side instead of mixed.) It is served with some sort of meat or fish, a salad and maybe some type of extras like fried plantains, white cheese and/or corn tortillas. Some of the other popular dishes are: arroz con pollo (rice with chicken), tamales (seasoned corn meal covered in plantain leaves with rice, beans, vegetables and meat inside), pozol (corn soup), chorreadas (corn pancakes), olla de carne (soup with beef, potatoes, carrots, chayote, plantains and yucca) and sopa negra (black bean soup). That also have these small dishes called boquitas that are served in taverns, like chimichurri (tomatoes and onions pickled in lime juice) served with tortilla chips, black bean dip and ceviche (fish/shrimp with onions pickled in lime juice). And, finally, some of the traditional desserts are tres leches cake (I loooove tres leches cake!), ensalada de frutas (fruit salad) and arroz con leche!
Out of all these amazing options, I chose to make rice pudding (arroz con leche) because it's easy and quick and by now you all know how much I love easy and quick! :) It is also a dessert we have in my home country, Brazil, with the main difference being the fact that we don't use raisins. In Brazil this dessert is really popular in the Festas Juninas (June Parties), that happen in the South and Southeast during our winter, and where amazing typical dishes are served. But since today it's about Costa Rica, I'll leave the Festa Junina for another post. It is also a dessert very dear to my heart cause I used to eat it in my grandmother's house, my dad's mom, who left us in 2006 and whom I miss terribly!
So let's make some arroz con leche!! :) (I must confess I'm eating one as I write this post and it's delicious!)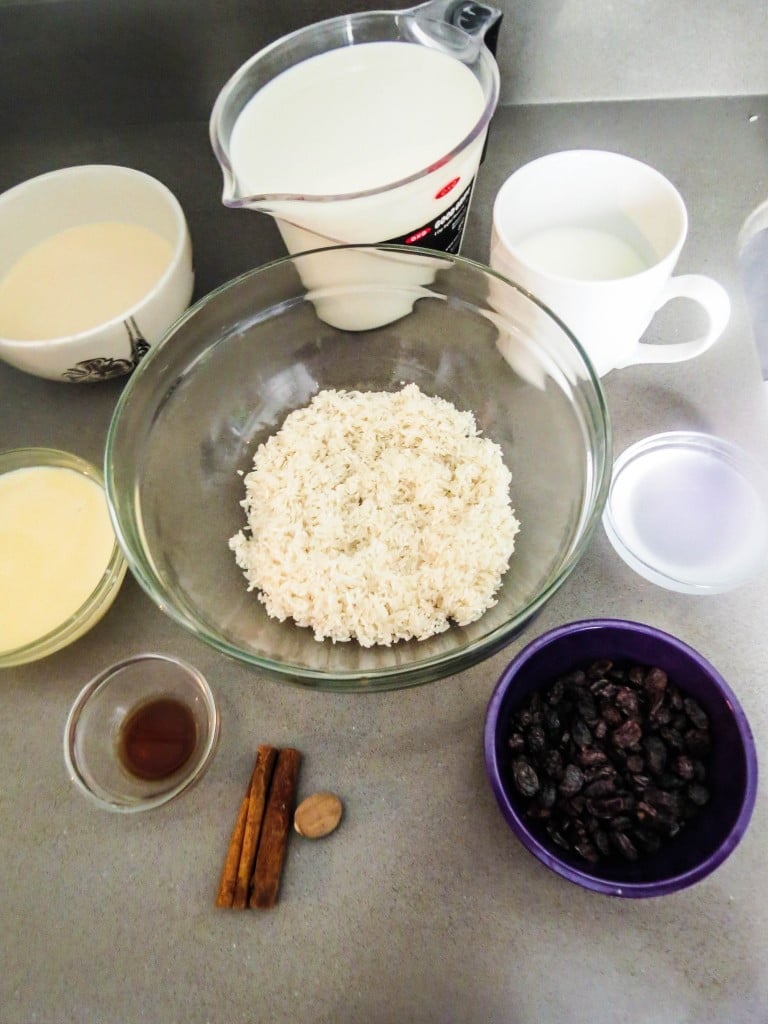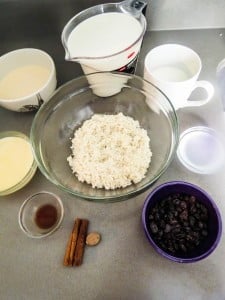 In a saucepan, bring the rice, the milk, the water, the nutmeg, the cloves and the cinnamon sticks to a boil over high heat. Boil for 5 minutes, stirring constantly so the rice doesn't stick to the bottom. Add the sweet condensed milk and simmer over low heat for around 10 minutes or until it thickens. Add the evaporated milk, the vanilla extract and the raisins and cook for 10 more minutes or until the desired consistency. Keep in mind that your arroz con leche will thicken as it cools (especially if you're going to chill it), so if you like it to have a creamier consistency, stop cooking earlier or even add some more milk at the end! :)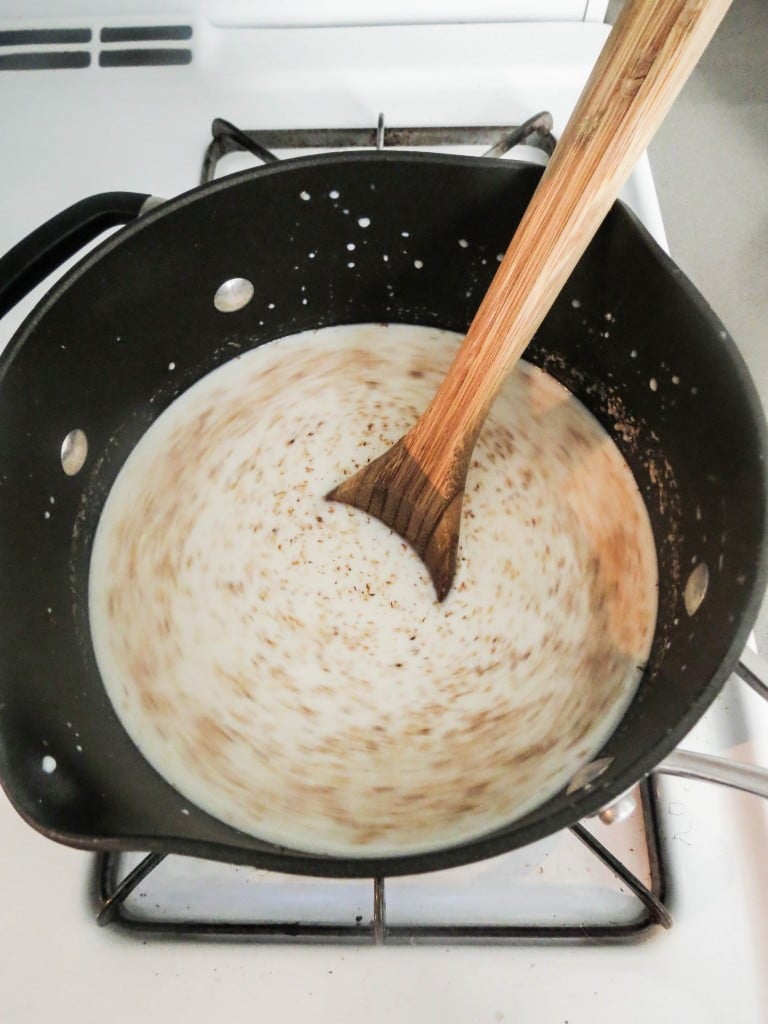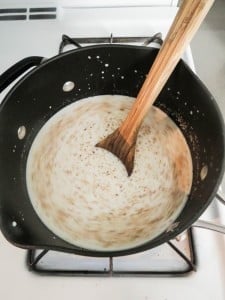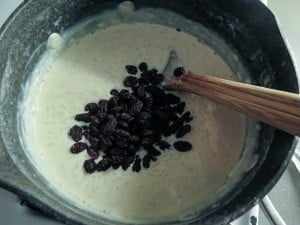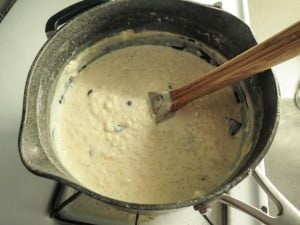 Served it chilled or at room temperature, with a cinnamon stick to garnish!
Enjoy your arroz con leche and Pura Vida!!! :)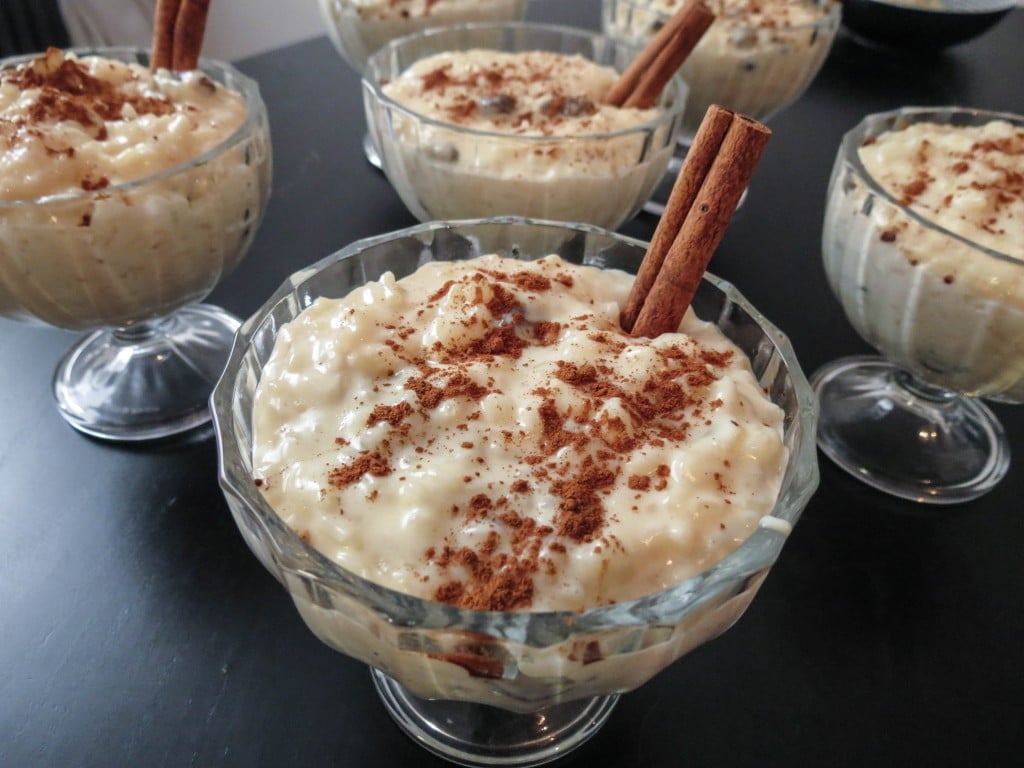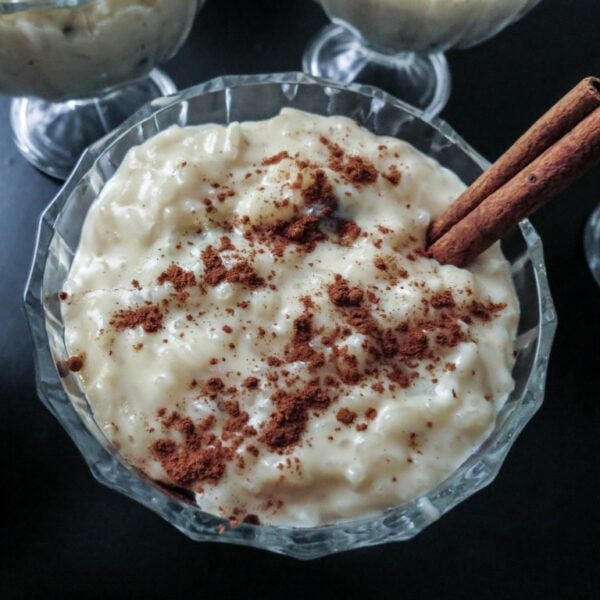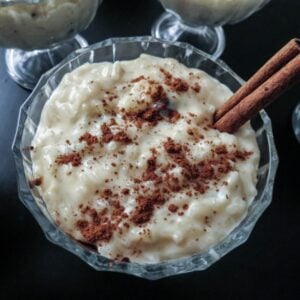 Arroz Con Leche (Costa Rican Rice Pudding)
One of the most tradicional desserts in Costa Rica.
Ingredients
1 cup uncooked rice
1 can sweet condensed milk
1 can evaporated milk
4 cups of milk, more if you want it more liquidy
1/2 cup of water
1/2 teaspoon vanilla extract
2 sticks of cinnamon
1 teaspoon fresh nutmeg
1/2 cup raisins
6 cloves
Instructions
In a saucepan, bring rice, milk, water, cinnamon sticks, nutmeg and cloves to a boil over high heat.

Boil for 5 minutes, stirring constantly.

Add the sweet condensed milk and simmer over low heat for 10 minutes.

Add the evaporated milk, the vanilla extract and the raisins and cook for 10 more minutes until it thickens to the desired consistency. Add more milk if you want your Arroz Con Leche thinner, as it will thicken once it cools down.

Serve it chilled or at room temperature.