Tiramisu Milkshake
This shop has been compensated by Collective Bias, Inc. and its advertiser. All opinions are mine alone. #FoundMyDelight #CollectiveBias
Inspired by the classic Italian dessert, this Tiramisu Milkshake is rich, creamy and oh so delicious! Plus, it will give you just the right amount of caffeine for a little boost of energy.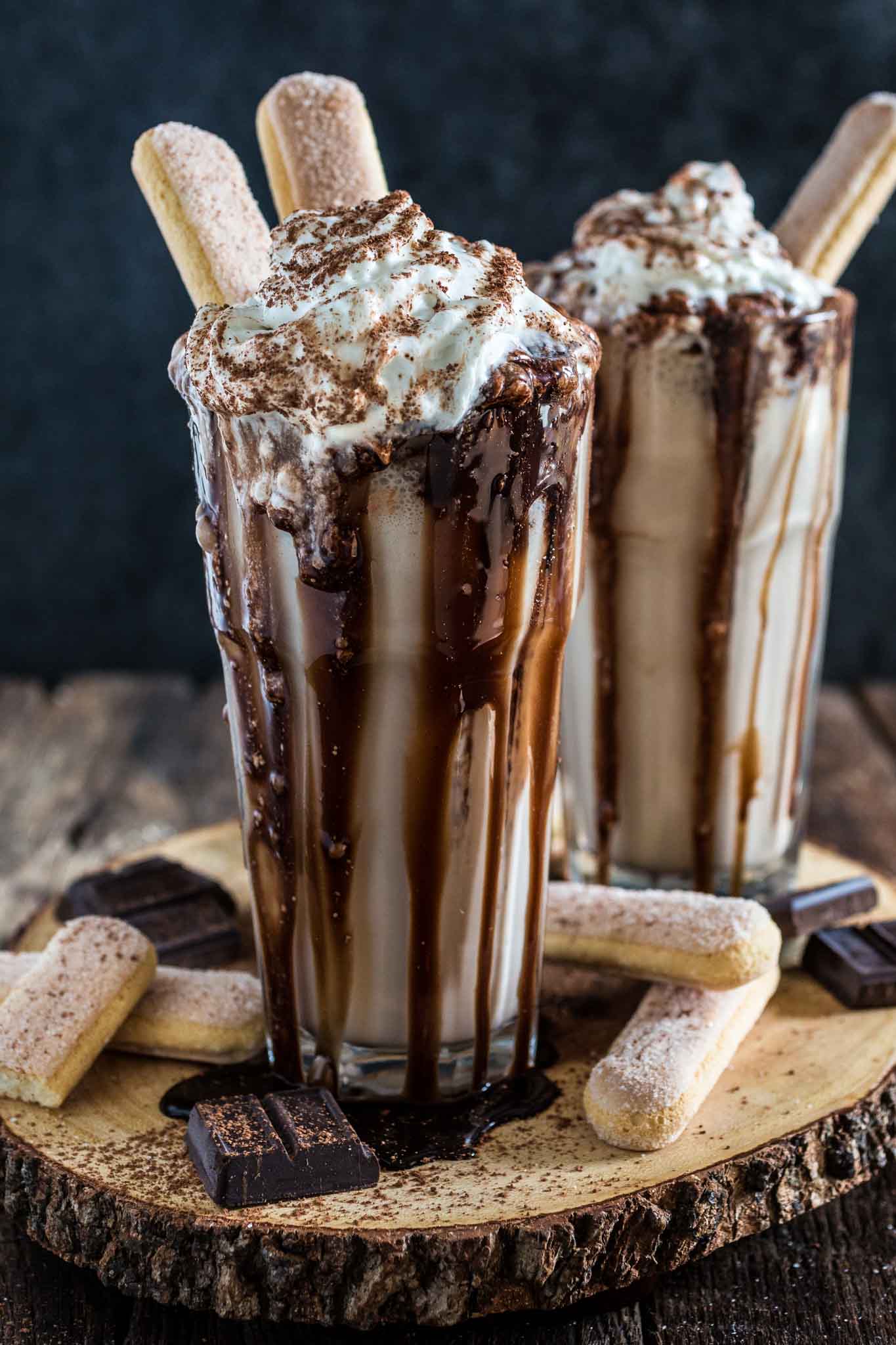 Hi, friends!
I am here today to make sure you get your daily dose of internet food porn. Are you drooling yet? Good! You're welcome!
I am incredibly proud of myself for this one. I couldn't contain my anxiety as I was about to press the "Publish" button. It was that good old feeling of "I absolutely HAVE to share this with the world!" that always reminds me why I started blogging in the first place.
In fact, just the other day I was telling Tim that I get butterflies in my stomach every time I write a post, just like when I was about to get on stage. I also have the image of giving birth. I know, if you're a mother, you are probably scoffing at me right now! But for me, every post is a child. Some come easier than others, and some are a really painful and long process.
Well, this Tiramisu Milkshake falls into the easy category. It was easy to make, easy to photograph, easy to write and, the most important of all, easy to chug down!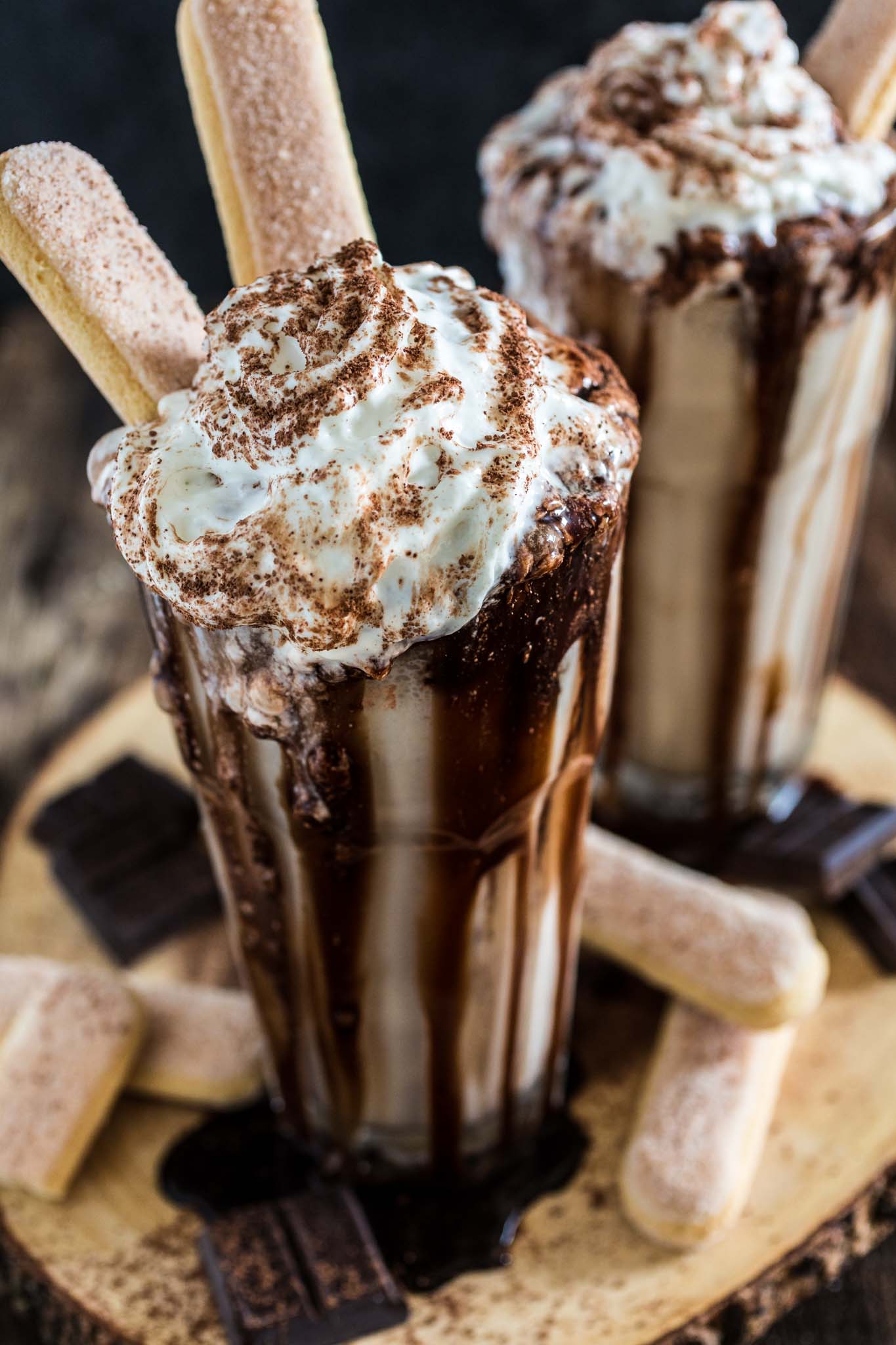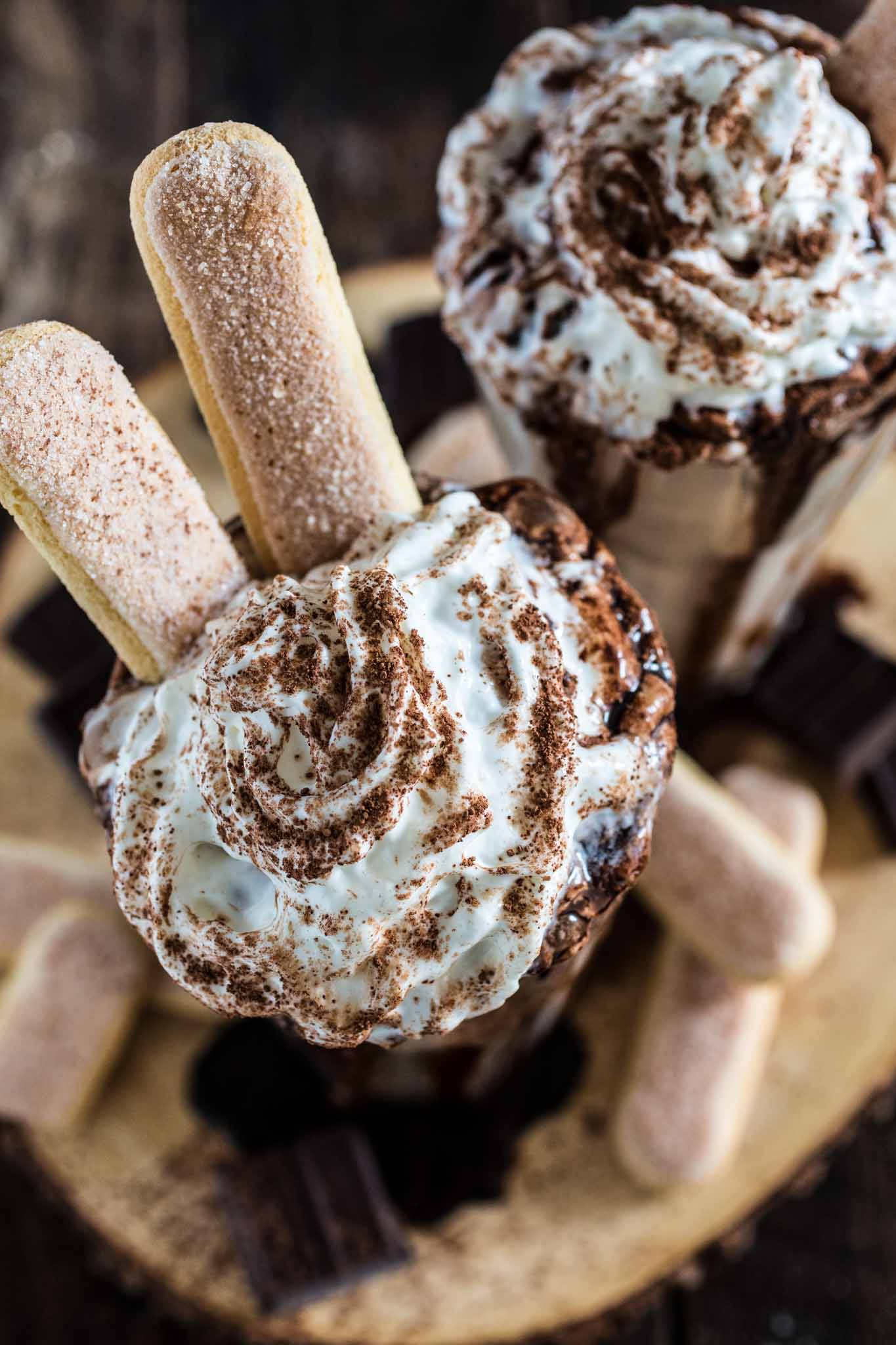 I know it's only Tuesday, but this is already a really hard week for me.
I am not going to get into details yet, mostly because delicious Tiramisu Milkshake and life's inevitable pains don't really go well together. All I'm going to say is that I really needed something epic to wash my sorrows away and this milkshake did just that plus some more. At least for a little while anyway.
You know how in the Fall and Winter, comfort food equals hearty stews or soups? Well, in the Summer comfort comes in the form of milkshakes.
Even better if there is coffee involved.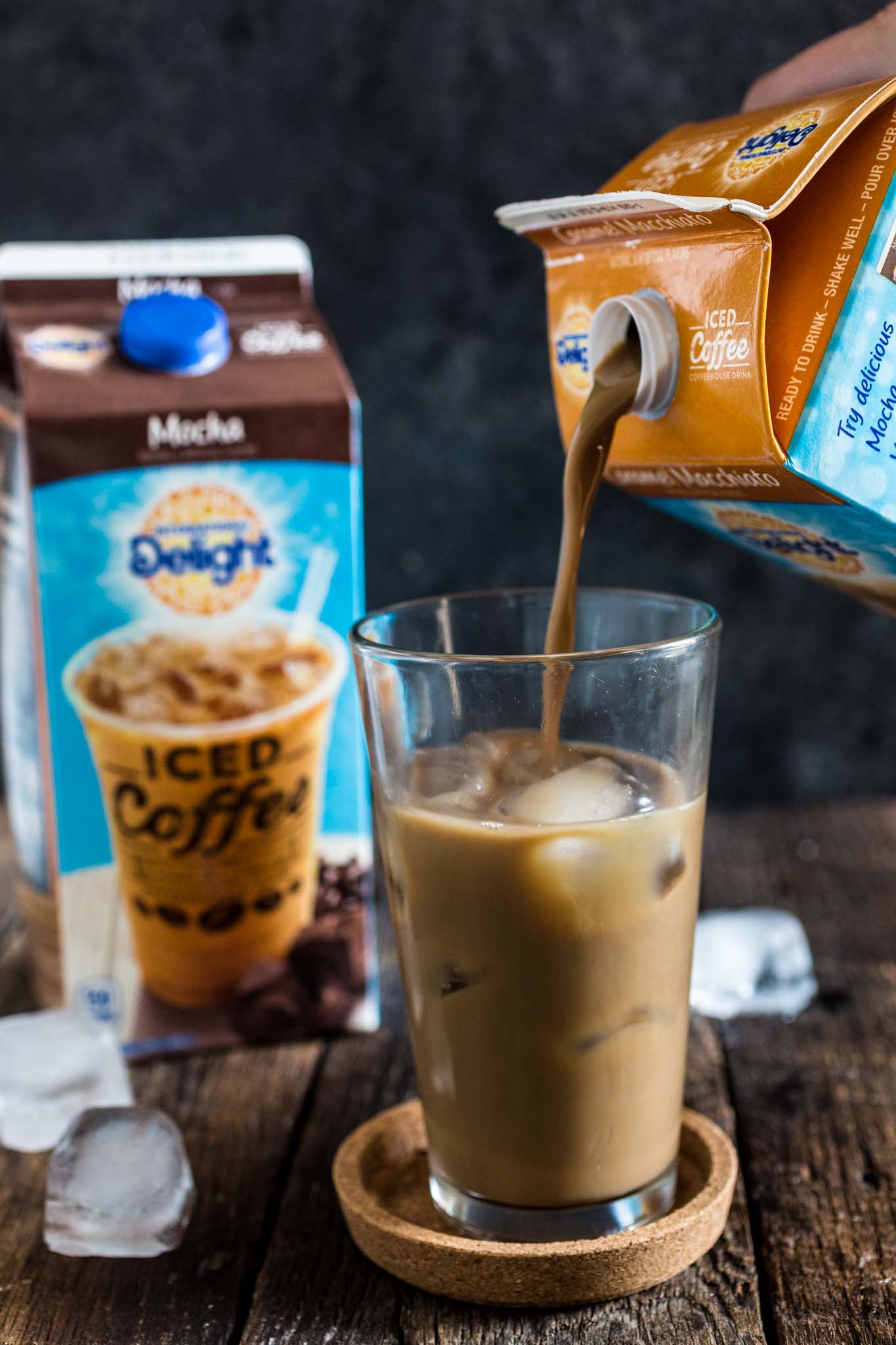 As you can probably tell, I am a serious iced coffee addict. I would love to blame my excessive drinking on Summer and the insanely hot weather, but the truth is I drink iced coffee all year round.
If you open our fridge right now, you will see a few cartons of International Delight Iced Coffee, which has been my obsession ever since I started blogging full time, aka being "trapped" at home all day long.
Coffeehouse taste without the coffeehouse hassle? Yes, please sign me up! Not to mention I can save a few bucks from not buying an expensive coffeeshop drink every day. Now all I have to do is open the fridge, choose between Mocha or Caramel Macchiato and pour it over a lot of ice!
Or, you know, make a monstrous milkshake with it…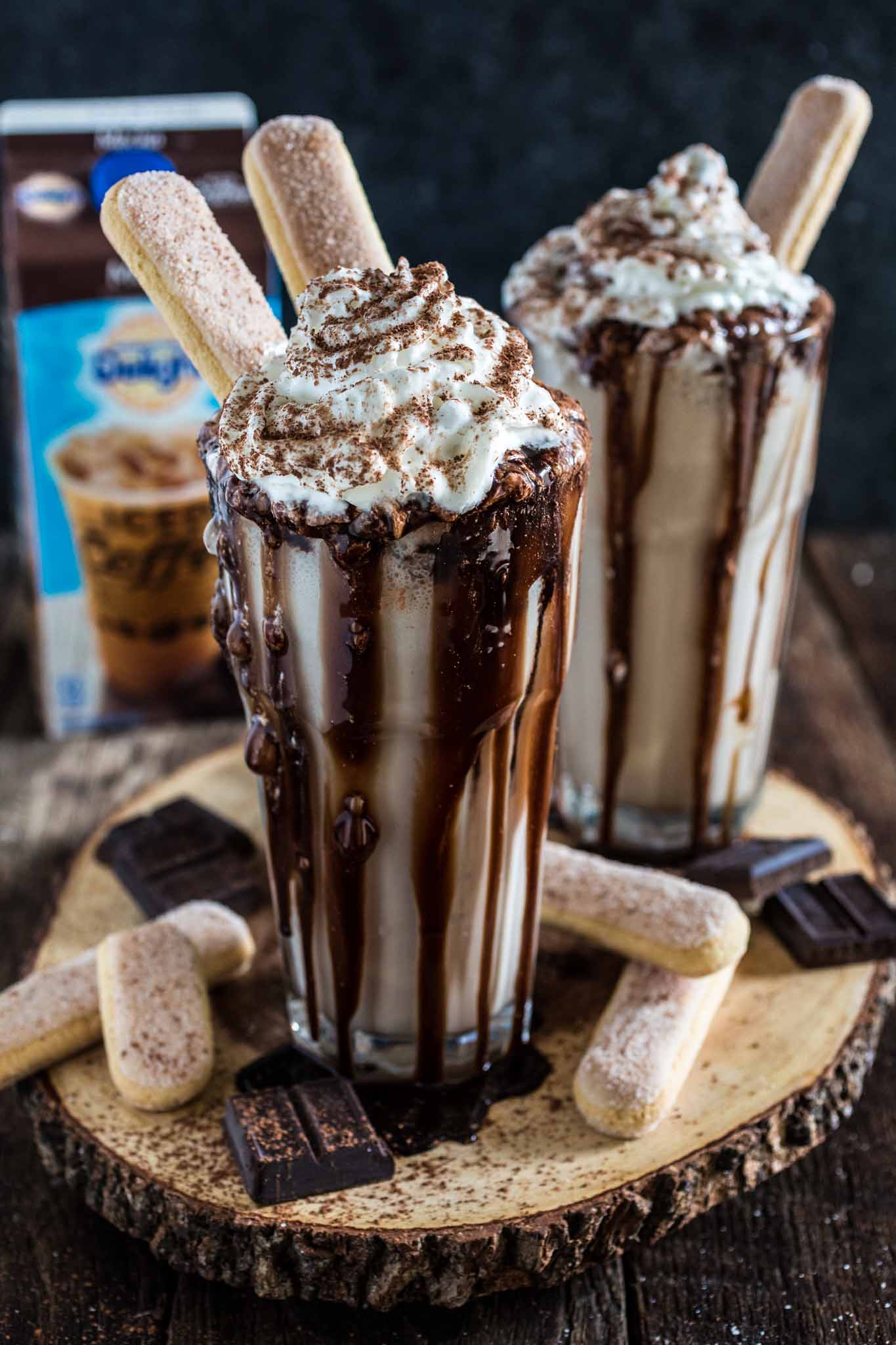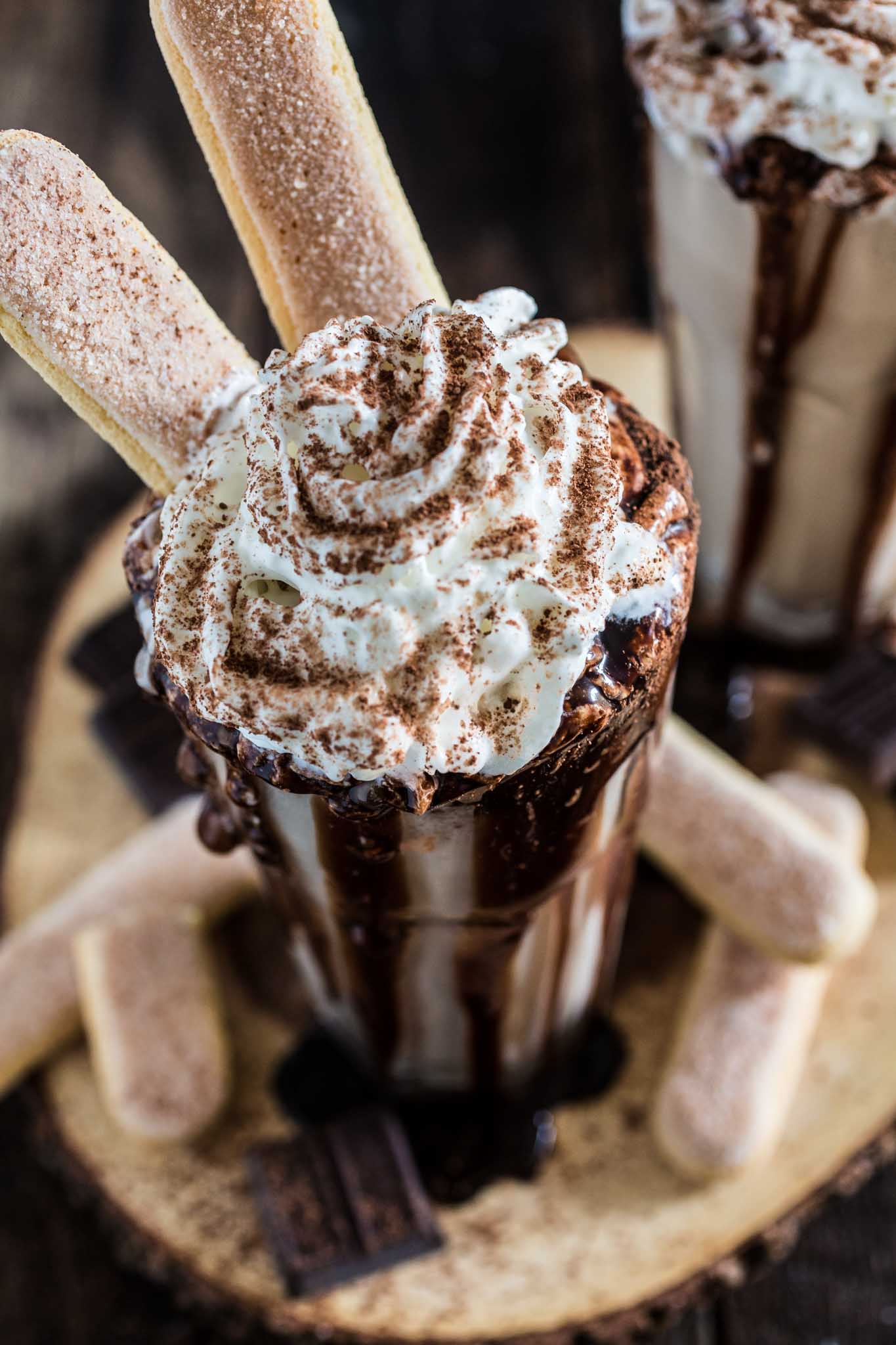 It was only a matter of time until my coffee-lover self had the brilliant idea of making a Mocha milkshake. But just Mocha wouldn't suffice. Oh no, it definitely wouldn't be epic enough and it has been done thousands of times before.
I wanted a legend, something memorable, creative and drool-worthy that would make the internet world go crazy. So I drew inspiration from one of my favorite Italian desserts: the classic Tiramisu.
So what do you say? Are you ready to help me present this wonderful milkshake creation to the world? So hit share and let's win the internet together today! ?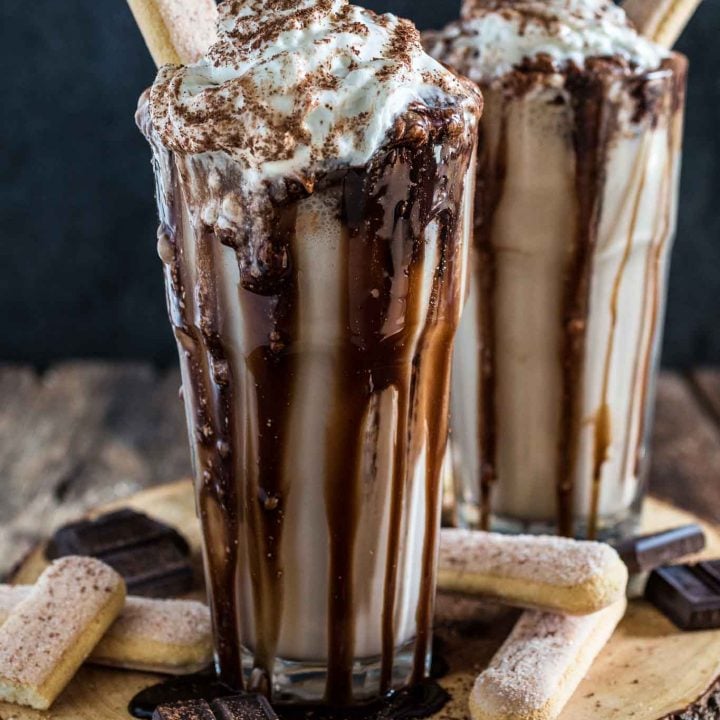 Tiramisu Milkshake
Yield: 1 large milkshake or 2 medium
Prep Time: 5 minutes
Total Time: 5 minutes
Ingredients
4 large scoops vanilla ice cream
1/2 cup International Delight Iced Coffee (Mocha)
2 tablespoons mascarpone cheese
2 ladyfinger cookies
Whipped cream
Chocolate syrup
Cocoa powder for dusting
Instructions
Combine the ice cream, mocha coffee, mascarpone cheese and ladyfinger cookies in the jar of a blender. Blend until smooth.
Pour into one large glass (or 2 medium glasses),top with whipped cream and chocolate syrup and dust cocoa powder. You can also decorate with additional ladyfinger cookies.
Serve immediately!
Notes
Feeling boozy? A splash or two of Kahlua or Bailey's will do the trick!
Looking for International Delight Iced Coffee? You'll find it at the refrigerated tea/juice section of your local Walmart: