Beer & Honey Roasted Chicken Thighs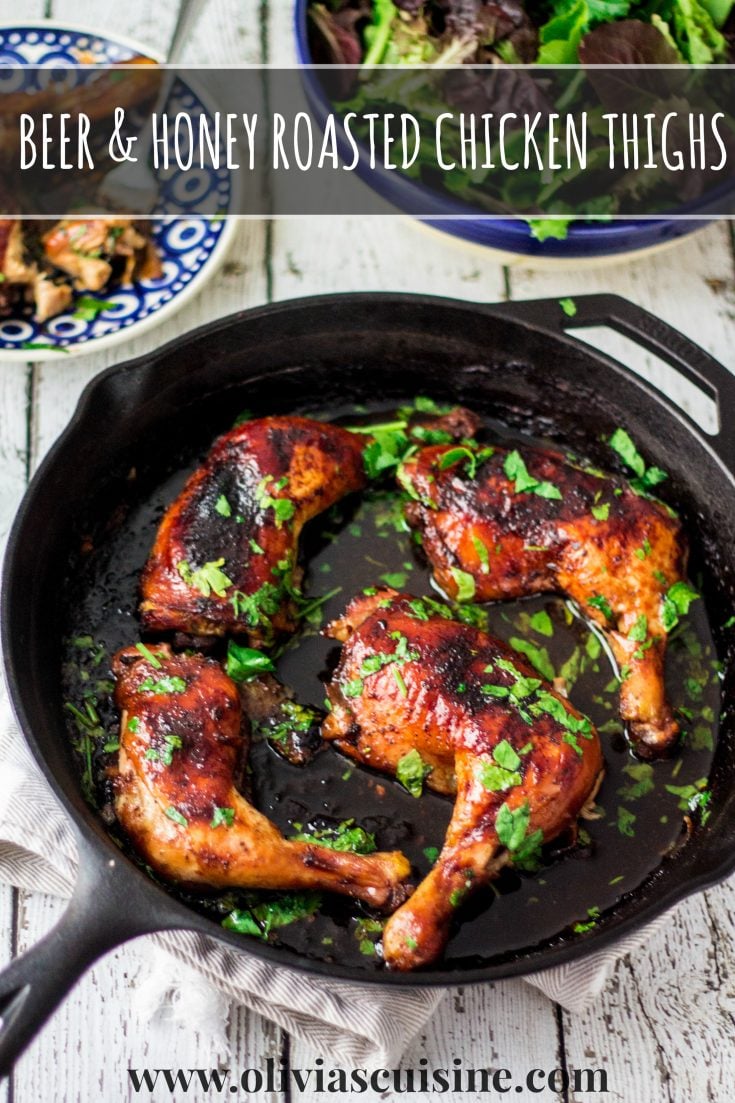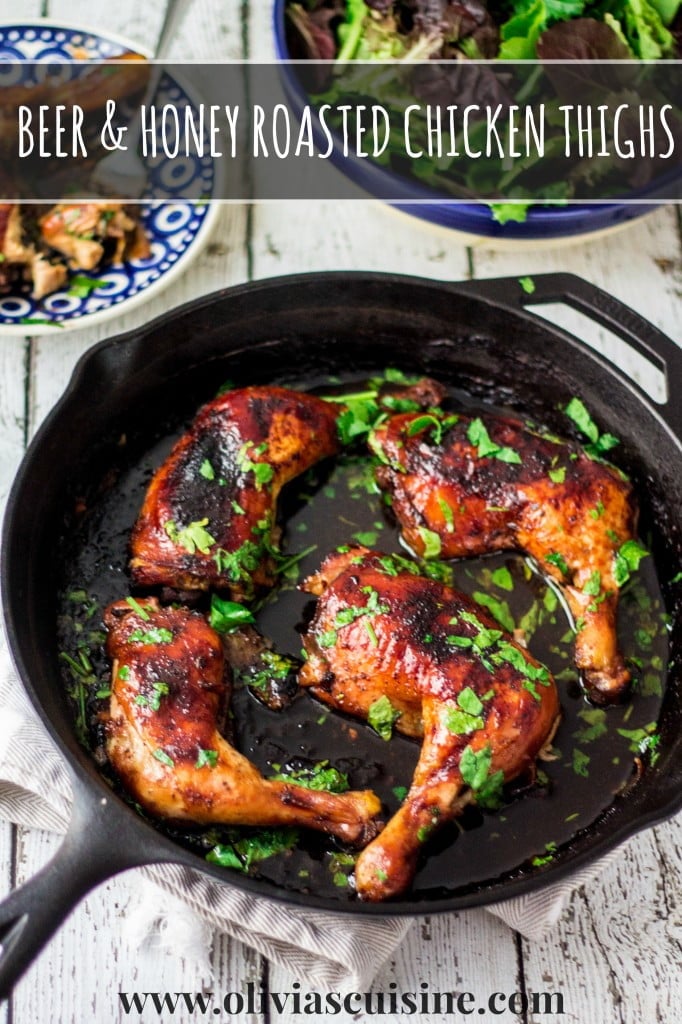 I had a bad city day today. Don't get me wrong, I absolutely love New York City! (What kind of crazy person would move to another country, far away from her family, to hate the place where she now lives?) However, the city does drive me insane sometimes. Ok, very often! So I can say I have a love/hate relationship with it. And I know my husband feels the same way. It doesn't help that I work in the middle of Times Square, where all the tourists are… Sigh…
The problem today was… guess?!?… traffic! Which is one of my main complaints about the city. Along with tourists, but I guess you know that already! But why don't you take the subway?, you might ask. Well, several reasons. The main reason right now is my herniated disc. Tim has been driving me so I don't have to walk that much since it's very painful. I know I shouldn't be working as a bartender either, but bills gotta be payed, right? (Especially that $165 energy/gas bill! Ugh!) Also, MTA is not the most reliable source of transportation either. I've been stuck in a train underground for more than 30 minutes more than once! Anyway, long story short, here was some kind of Climate March thing and they blocked all the streets that would make it possible for me to get to work. So I never got there and missed a shift! Which is especially painful when we can't afford me to miss shifts at work at the moment. I was so frustrated/angry/pissed/fuming/add bad feelings here!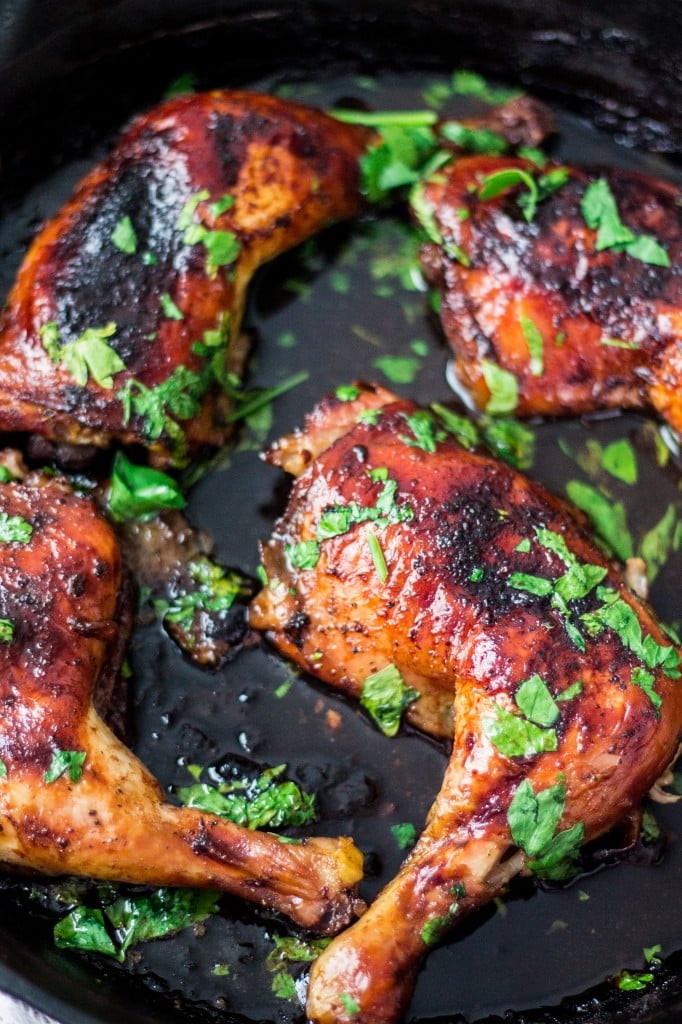 So what did I do to calm down and feel better? Sprayed some Rescue Remedy on my tongue (that's my new thing to handle stress!) and went to Barnes and Nobles to drink a Pumpkin Spice Latte and do shopping therapy.
"But you just said you're broke!"
I know! But who could resist those? I promised myself just one book! That turned into two, with the excuse that it's my birthday next week. And then I was on my way to pay and found the bargain priced books shelf and couldn't resist $7 dollars cookbooks!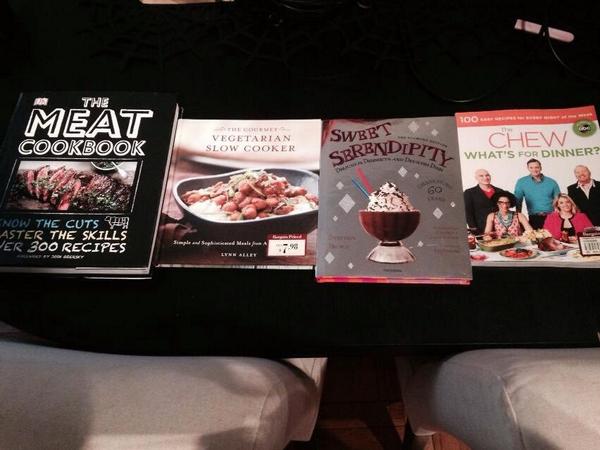 So now I'm back at work – I made it to the second shift! Yay! – obsessing about going home and not spending any more money. Thankfully we have leftovers of this amazing, simple and INEXPENSIVE dish I made yesterday. It was a hit and it probably costed me less than $5 since I got the chicken thighs on sale! Other than that I just had to buy the beer, 'cause I had the rest in my fridge/pantry.
But let's say you also have a bad day but you don't have any delicious leftovers in your fridge to comfort you? My friend, this dish is as easy as putting everything in a cast iron (or baking dish) and popping it in the oven! It couldn't get any easier than that. I mean, you could get take out… But that would be expensive and not as delicious as this homemade chicken! It gets better if you marinate it for an hour or so, but if you don't have time, you can totally just toss everything together and bake it right away. I've done it before and it was still amazing!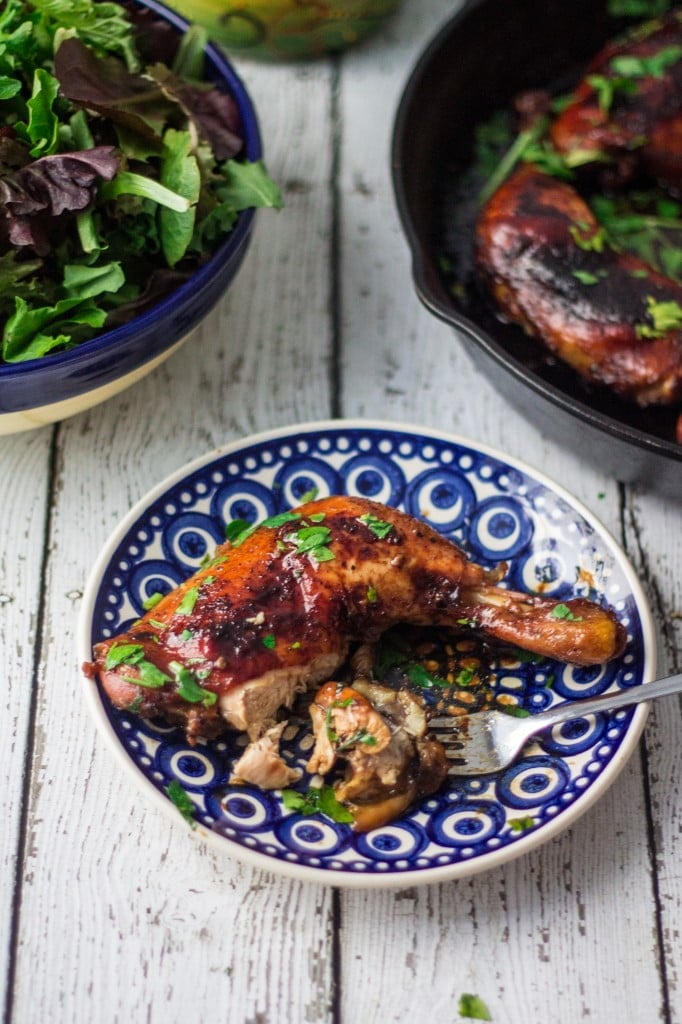 By the way, I used chicken thighs WITH skin and bones because they were the ones on sale. Also, lots of people seem to believe they have more flavor. They were indeed really flavorful and moist. However, if you wanna use skinless/boneless chicken thighs, go ahead! And then let me know how it turned out! :) I really love when I hear from you guys! It makes my day! (Bonus points if it comes with a picture!!)
Hope you guys have a fantastic week, full of delicious food!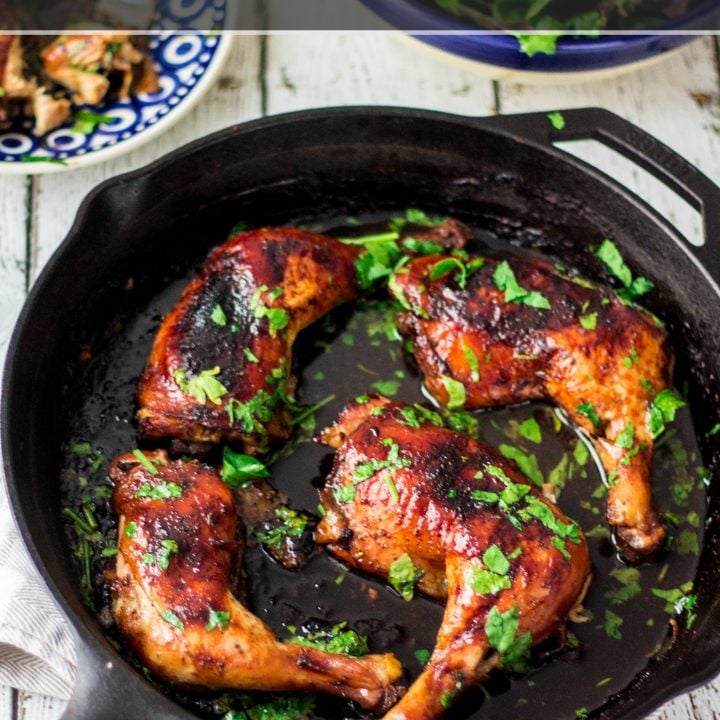 Beer & Honey Roasted Chicken Thighs
Yield: 4
Prep Time: 5 minutes
Cook Time: 1 hour 30 minutes
Total Time: 1 hour 35 minutes
Ingredients
4 chicken thighs (I used the ones with skin and bones)
1 bottle stout beer
2 Tbsp honey
1 Tbsp Dijon mustard
1 tsp corn starch
4 cloves of garlic, minced
1/3 cup chopped fresh parsley
Salt and pepper to taste
Instructions
Preheat oven to 375 degrees.
In a large bowl, combine the beer, honey, mustard, corn starch and garlic and whisk it together until the mustard, the honey and the starch are dissolved.
In a cast iron (or baking dish), pour the beer mixture.
Season your chicken thighs with salt and pepper on both sides and add them, skin side down, to the cast iron. (Leaving the chicken to marinate in this mixture for about 30 minutes improves the flavor!)
Bring the cast iron to the oven and roast for 45 minutes, turn the chickens skin side up and let it roast for 45 more minutes or until chicken is golden brown/caramelized.
Sprinkle with chopped parsley and serve.