Earl Grey Martini
It was about time I shared another cocktail recipe! ?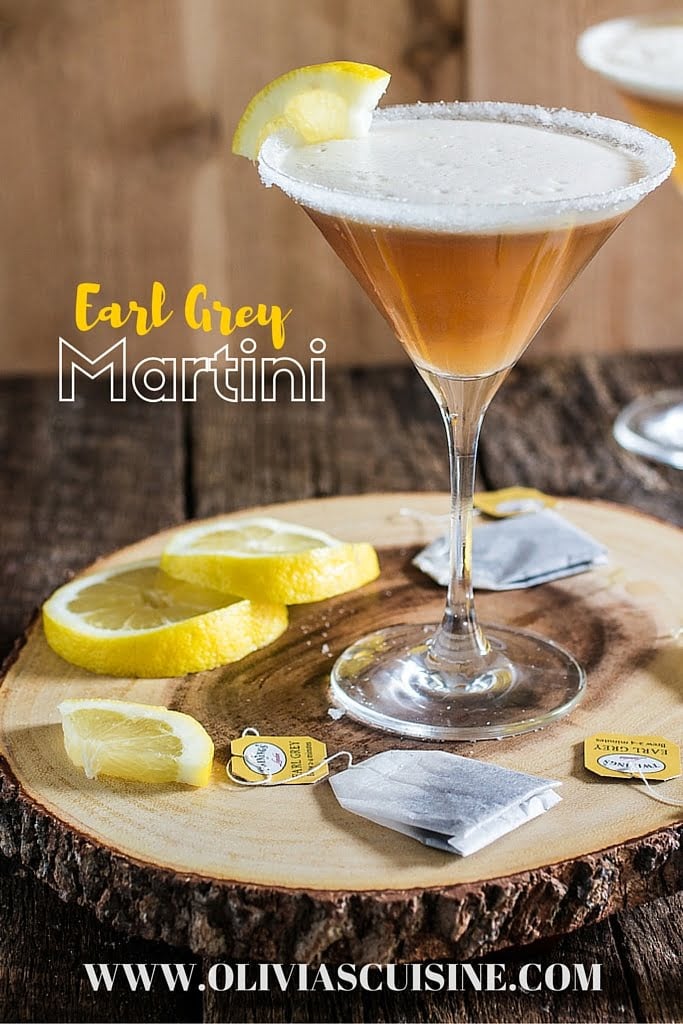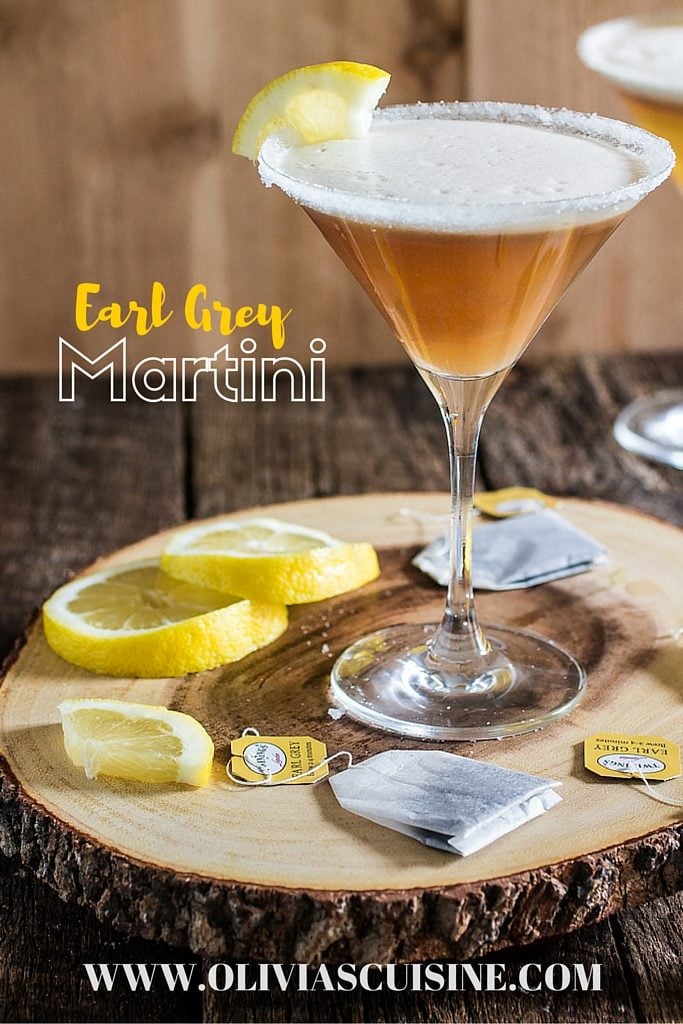 And nothing less than a delicious and refreshing Earl Grey Martini! And yes, I was tempted to call it MarTEAni. I eventually decided I'm silly enough as it is. ?
But you know what is not silly? This martini. It is serious, oh so serious! But also fun, cheerful and sooo tasty. The type of cocktail you serve at a special occasion, like Mother's Day brunch. But also just because.
I may or may not have taken the "just because" concept a little too far and brought the Earl Grey Martini to work with me yesterday, in a to-go cup. No, I am not an alcoholic! In fact, other than the occasional glass of wine, I don't drink much. But it was so refreshing and tasted just like a spiked iced tea that I just couldn't resist it! I poured it in little plastic cups and shared with my coworkers.
Let's hope my boss doesn't read this blog… ???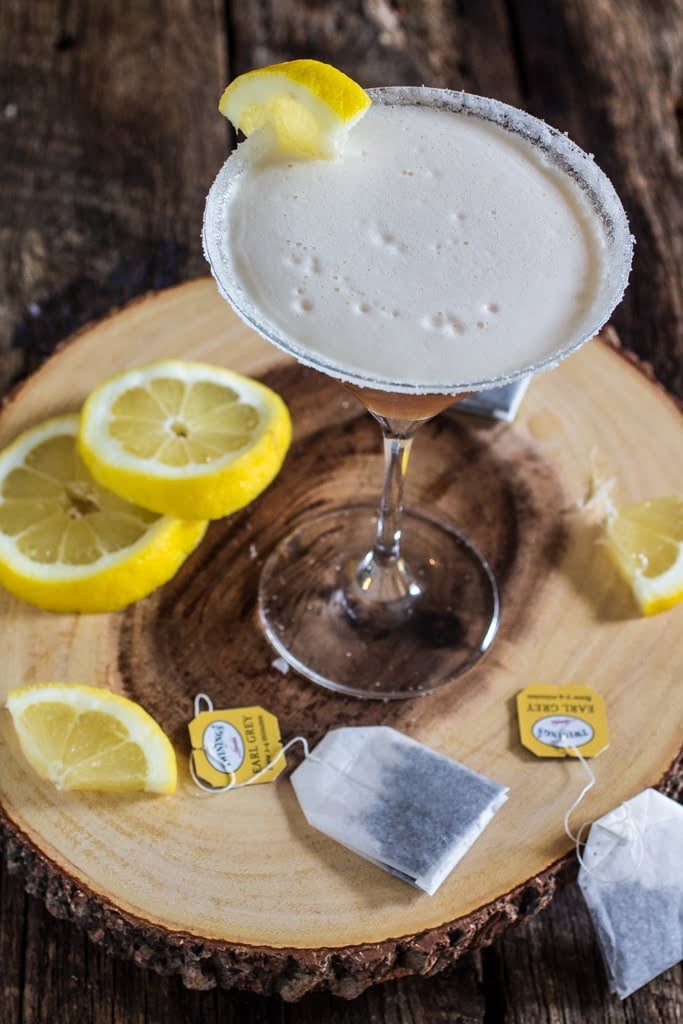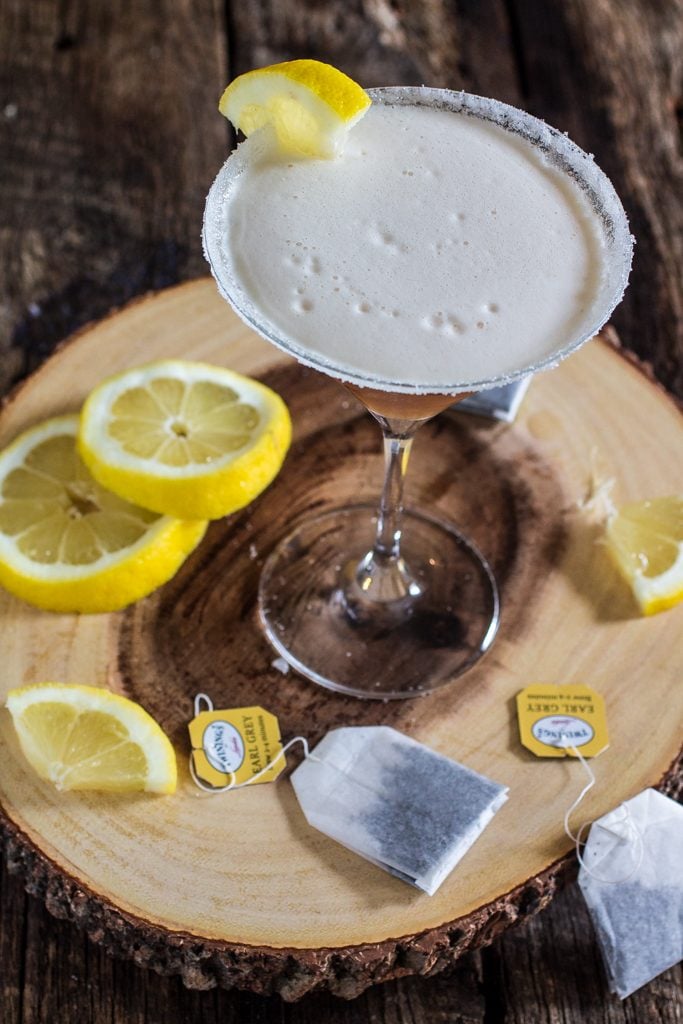 This tea cocktail consists of strong Earl Grey tea, gin, fresh lemon juice, simple syrup and egg whites.
And this is the part where you run for the hills!
"Egg whites in a cocktail?!?"
But hold your horses, please. If you're one of those people that freak out at the mere suggestion of raw eggs, I have an alternative: pasteurized eggs. The pasteurization kills any bacteria but the egg loses some of its flavor in the process, which is fine in this cocktail, since we want it more for texture than flavor.
Or, option number two, just skip the egg whites all together. But be aware that the egg whites are responsible for that beautiful frothiness that I love so much about this martini.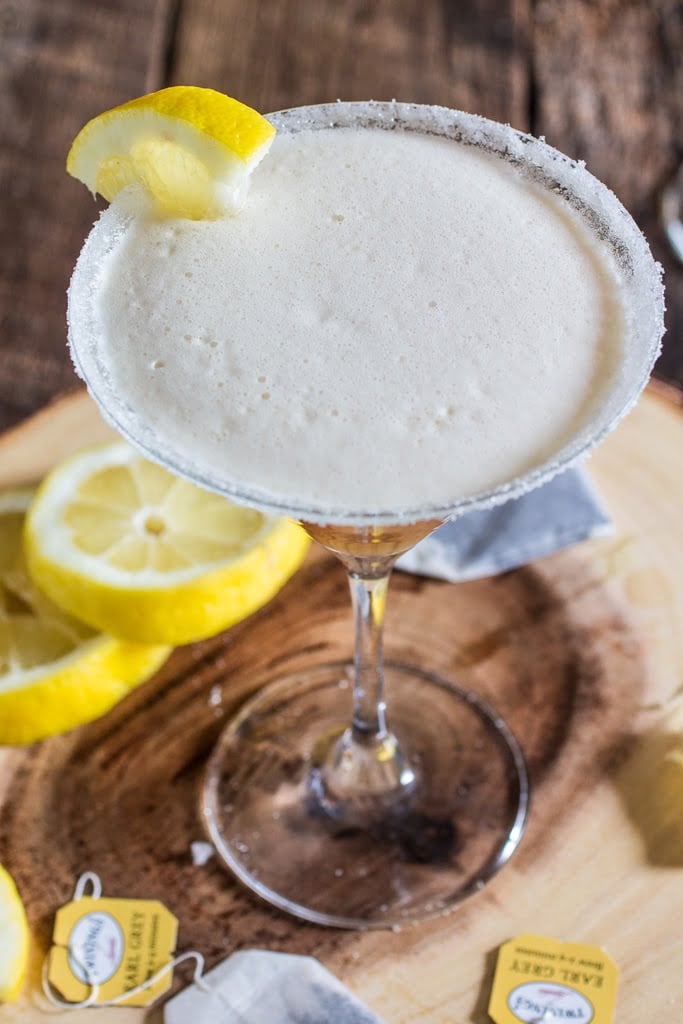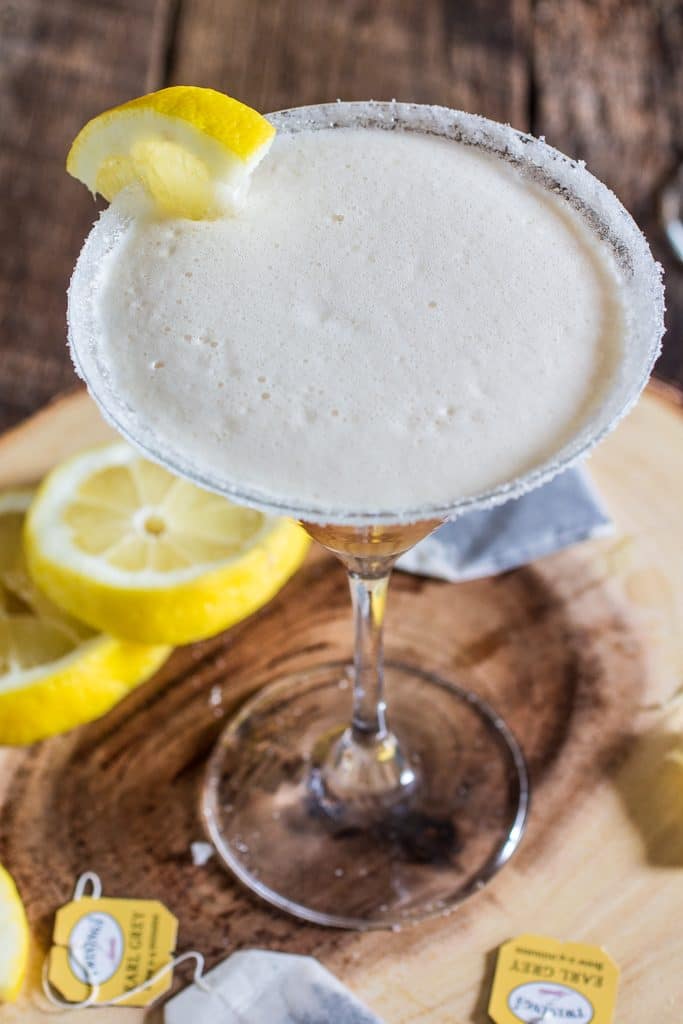 This is also the first gin cocktail on this blog. Can you believe it?
Truth be told, I used to hate gin! I always associated it with a bitter, unpleasant taste. Then I dug out my memories of the first time I tried it and I remembered it was a gin and tonic. I'm not a tonic fan, so I HATED it! Yuck!
After that day, I never tried gin again, until recently when I had it in a "girly drink" (my type of drink!) and I was able to mend fences with it.
Now I even have a bottle in my bar! And lots of cocktail ideas to put it to good use!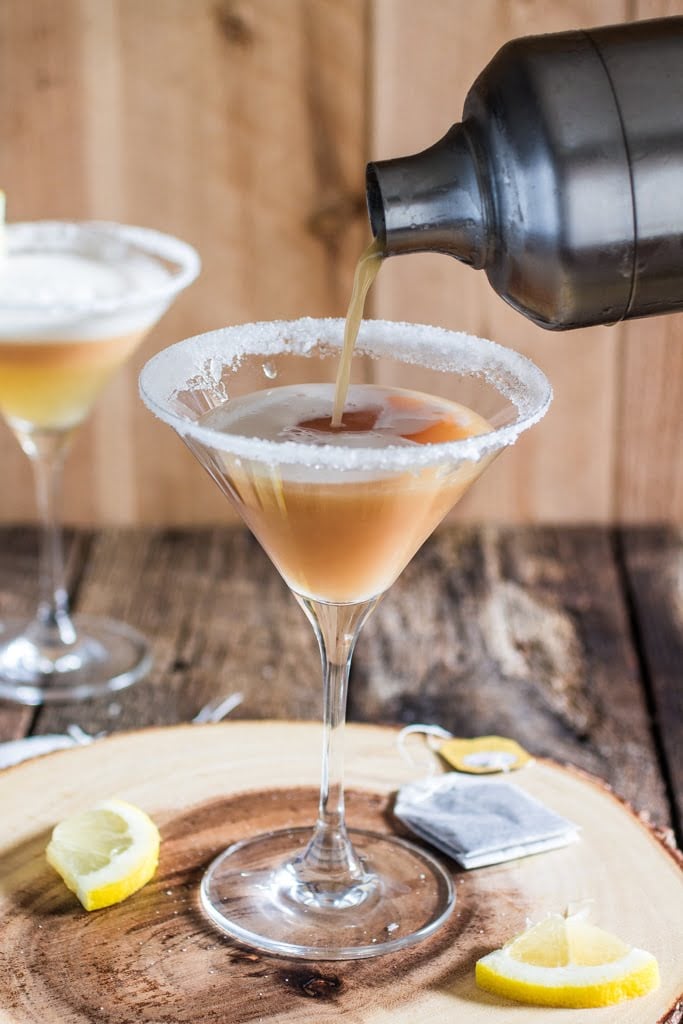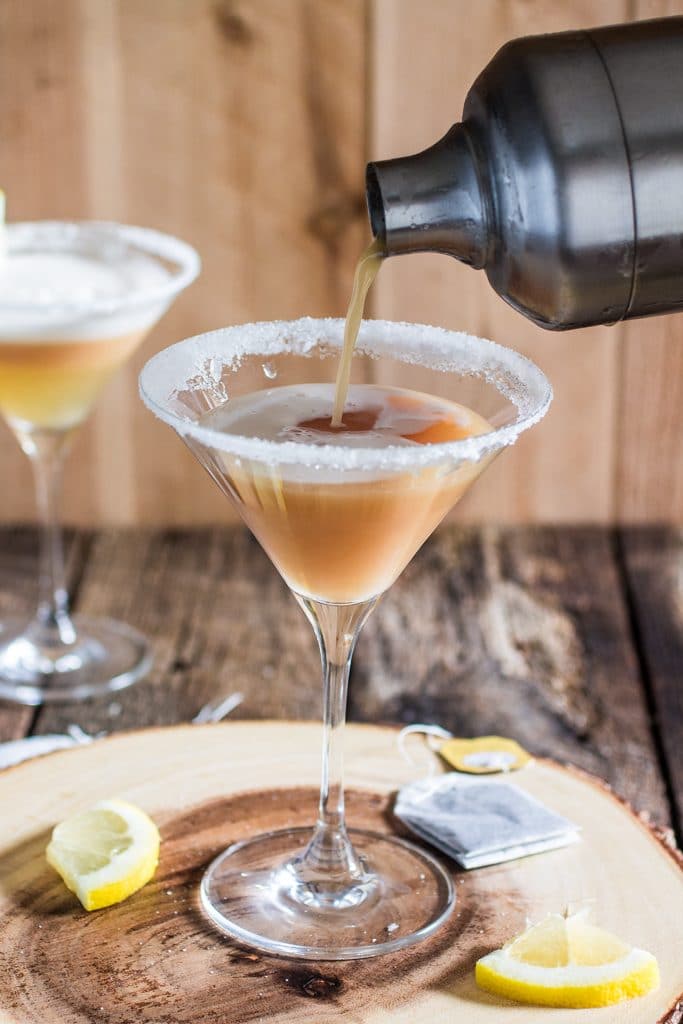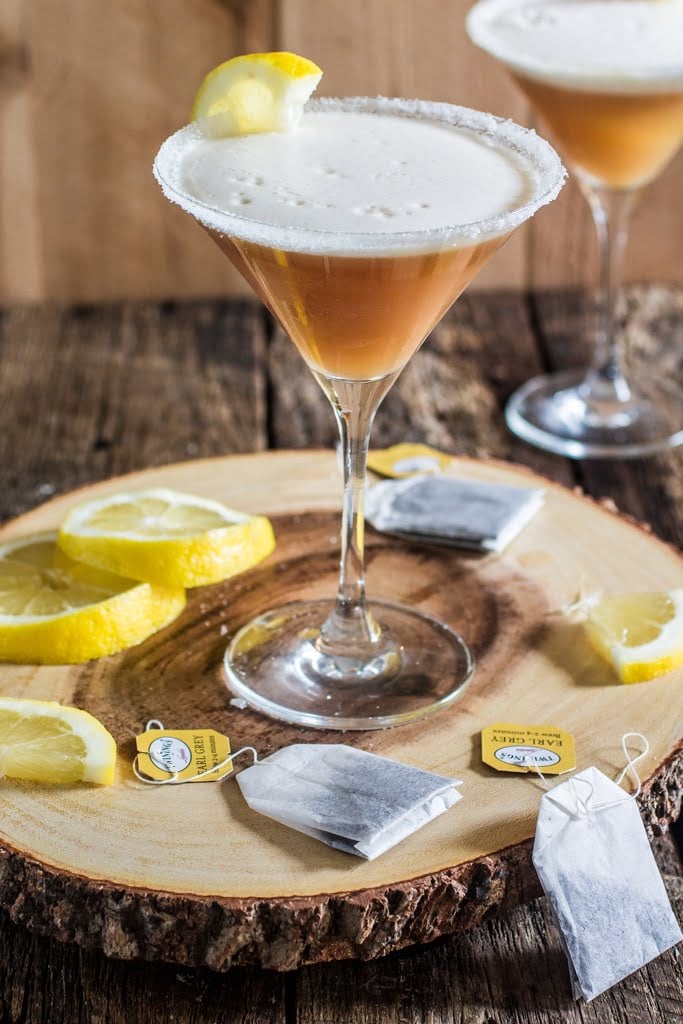 The subtle botanicals in the gin pair nicely with the earl grey and lemon flavors, making this a very delicate and aromatic cocktail.
Lots of earl grey martini recipes ask you to infuse the whole bottle of gin with earl grey tea leaves.
As I told you earlier, I don't drink too often, so I didn't want to dedicate a whole bottle of gin to just one type of cocktail. I mean, I guess I could create other tea cocktails with my tea infused gin, but what about all the greatness that I have in mind for this bottle?
So in this version, instead of using infused gin, I add really strong tea. It works great for me, as I like a smoother, not overly strong cocktail anyway. If you're all for the punch, feel free to use earl grey infused gin instead.
Cheers!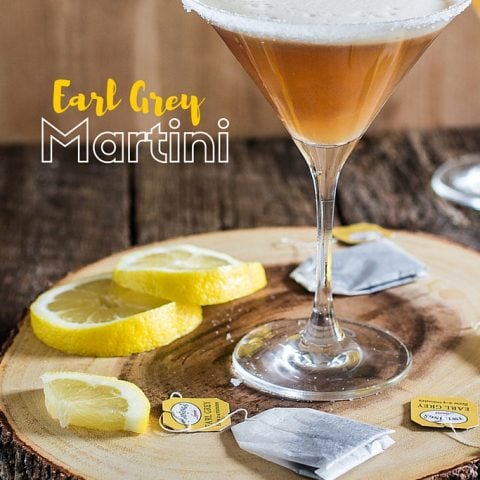 Earl Grey Martini
Ingredients
1 1/2 fl ounce strong earl grey tea, chilled (recipe follows)
3/4 fl ounce freshly squeezed lemon juice
1/2 fl ounce simple syrup
1 1/2 fl ounces gin
1 egg white
Ice
Lemon wedge or twist, to garnish
Sugar to rim the martini glass
Strong earl grey tea (makes enough for two cocktails):
2 Earl grey tea bags
3 fl ounces boiling water
Instructions
Make the tea:
Pour the boiling water over the tea bags in a cup or teapot. Cover with a lid or small saucer and let it steep for 5 minutes.
Remove the tea bags and chill the tea by putting it in the freezer (or ice bath) for a few minutes. Do not add ice, or it will water it down.
Make the martini:
Combine the chilled tea, lemon juice, simple syrup, gin, and egg white in a cocktail shaker. "Dry shake" for 10 seconds. Then, add ice and shake vigorously for 15 seconds.
Double strain (with both a Hawthorne strainer and a fine mesh strainer) into a chilled martini glass rimmed with sugar, garnish with a lemon wedge (or twist) and serve.