Mexican Hot Fudge Sundae
It's time to spice things up a bit!
This shop has been compensated by Collective Bias, Inc. and its advertiser. All opinions are mine alone. #MMSFlavorVote #Walmart #CollectiveBias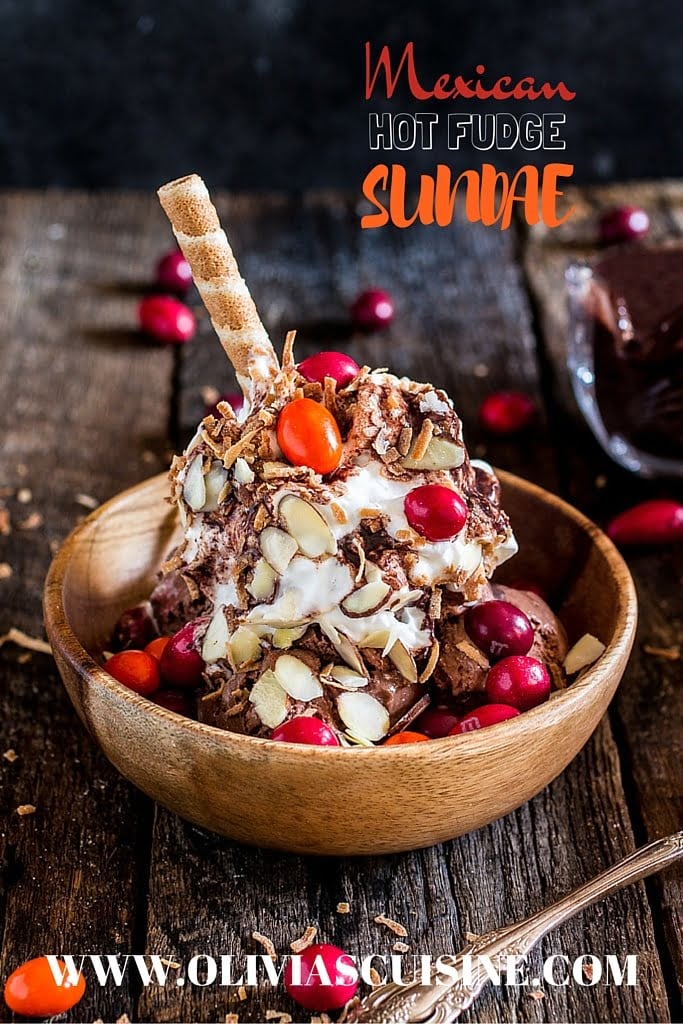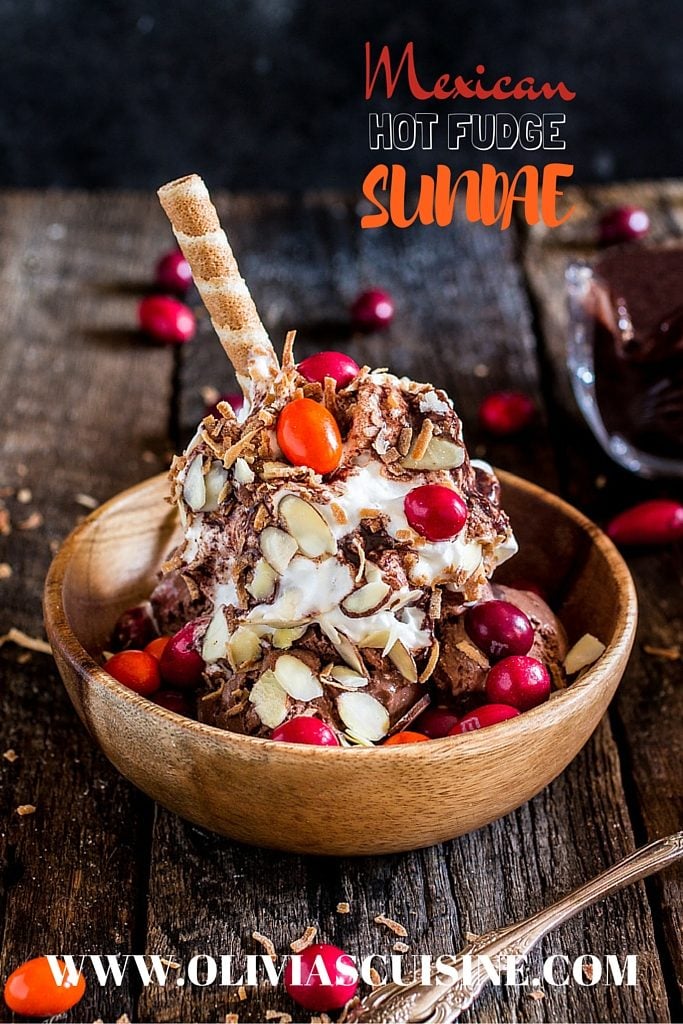 Oh, you thought I meant a spicy savory dish? Ha! Think again, my friend, because I meant a slightly spicy Mexican Hot Fudge Sundae! ???
And yes, I'm totally serious.
As serious as a food blogger can be to get your attention! As in: the sundae has a little heat from the M&M's® Chili Nut, but is not overpowering at all. So you can put away the glass of water, cause you won't be needing it! ?
I am currently in a sweet, salty and spicy phase. I want it all and I want it now!
Life has been kicking me hard lately, so I decided I needed something indulging to feel better. Hence the amazing hot fudge (spiced with some cinnamon, for an exotic kick) that has the power to wash all problems away! ❤️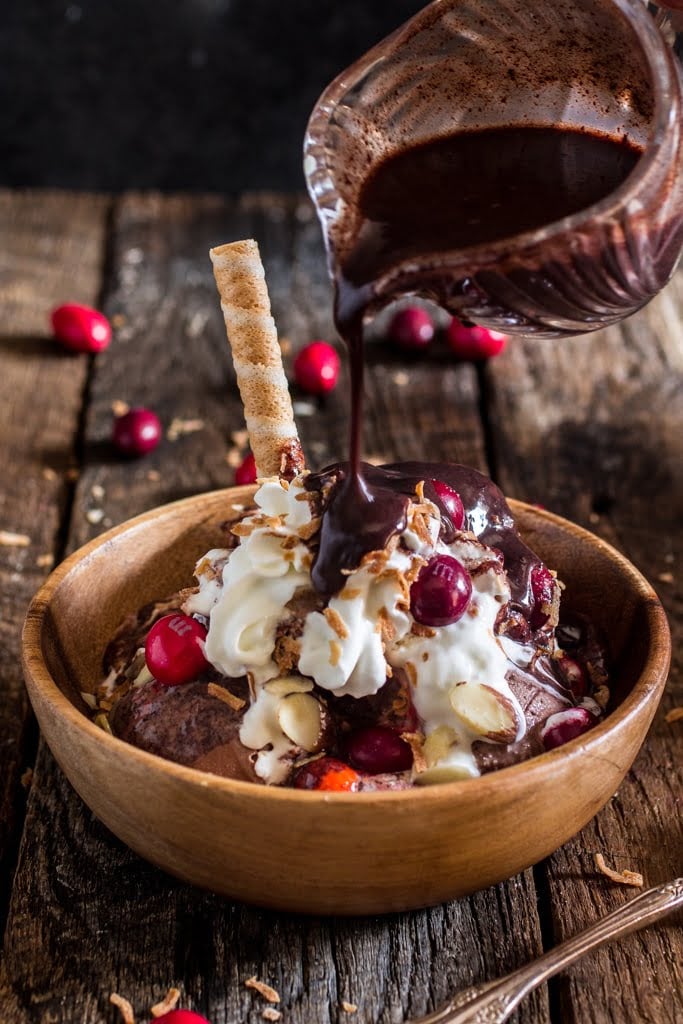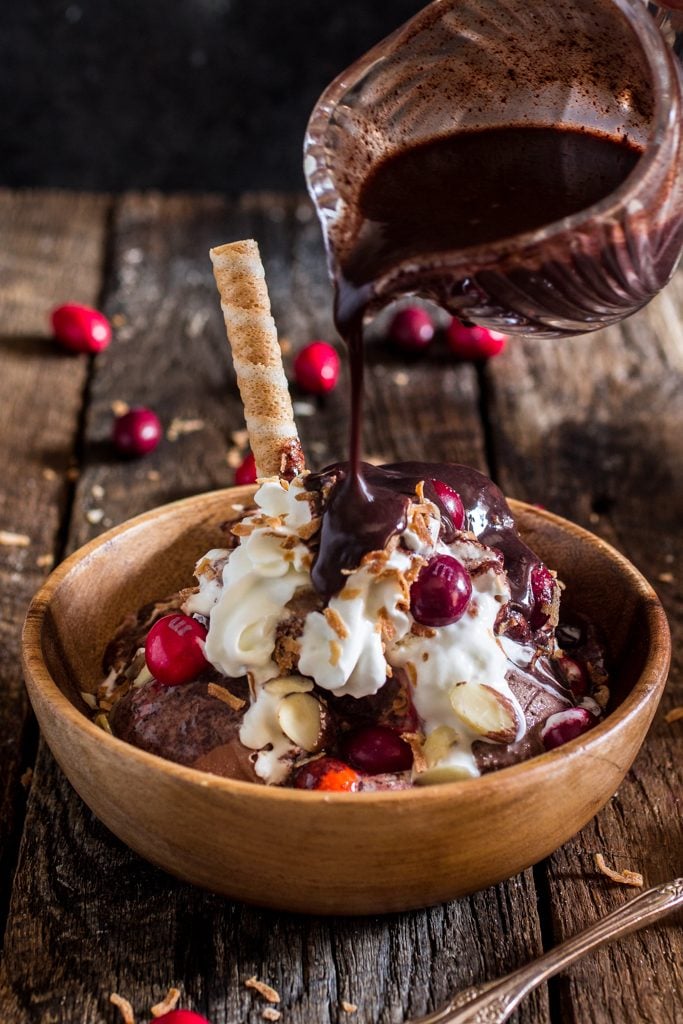 My inspiration for this peculiar Mexican sundae came when I tried the new M&M's® Chili Nut. My mind immediately went to Cinco de Mayo and I knew that delicious spicy candy belonged in an over the top dessert creation!
If you haven't tried the new varieties of M&M's® peanut, you need to do it now, before they choose a winner. That's right, from now until June 17, you can buy and taste the new flavors: M&M's® Chili Nut, M&M's® Honey Nut, M&M's® Coffee Nut. Once you decide which one is your favorite, you can enter for a chance to win $100,000 and the title of official M&M's® Taste Tester. And the variety that wins the Flavor vote will remain on retailer shelves nationwide.
It's a no brainer, really. We all know which one is the best: the M&M's® Chili Nut, of course!
So go ahead and buy all varieties so you can say you've at least tried the other two before they are gone. ??? Because who's gonna care for some coffee or honey when you can get FIRE? ?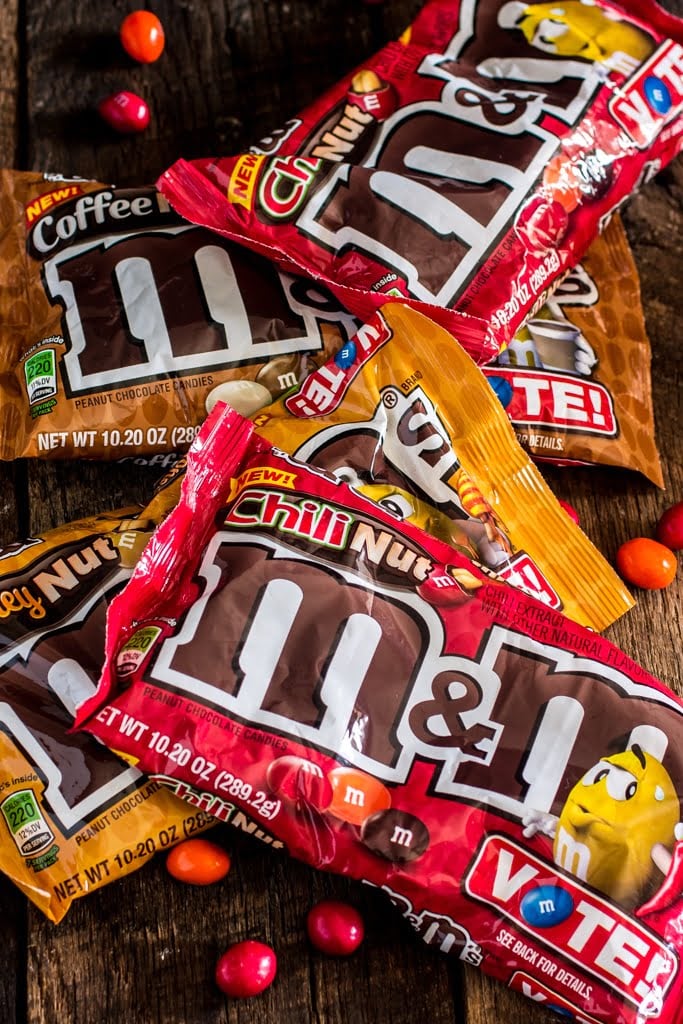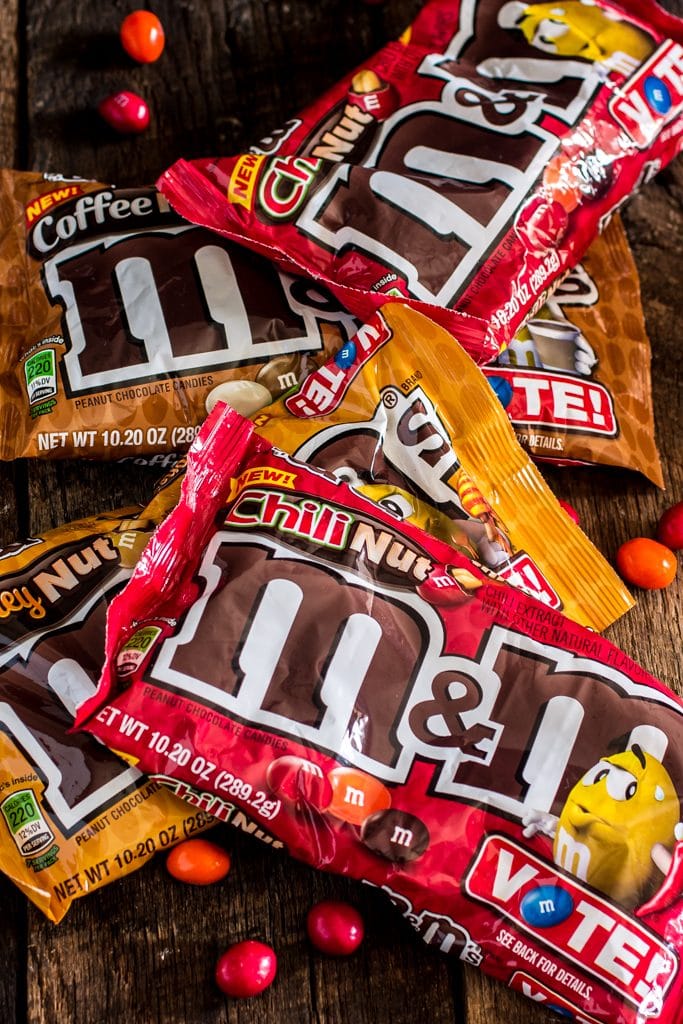 That being said, if you're in the future (you Marty McFly you!) and our beloved M&M's® Chili Nut hasn't won (Why God, WHY????), you can still make this Mexican Hot Fudge Sundae. Just use regular M&M's® Peanut and add some chili powder to the hot fudge for the heat kick!
The rest of the ingredients you should already have in your pantry/fridge. Okay, maybe I'm reaching a little here, thinking everybody is a non-recovering foodie like me that always has chocolate ice cream in their fridge. But it's nothing like a quick trip to your local Walmart can't solve!
No butter hand-churned by Dutch maids, I promise!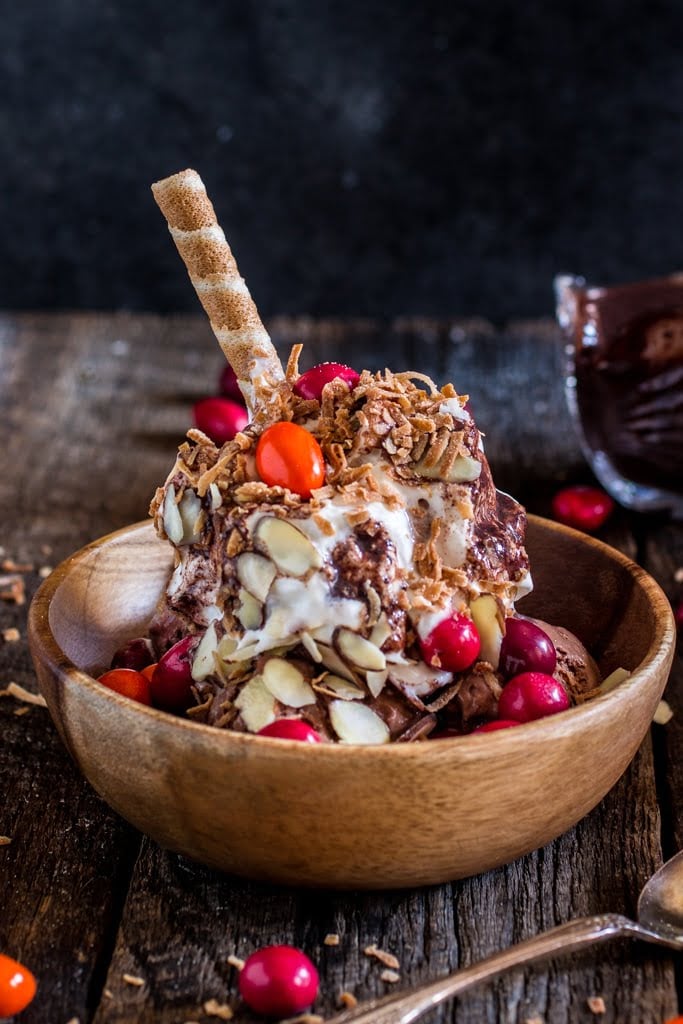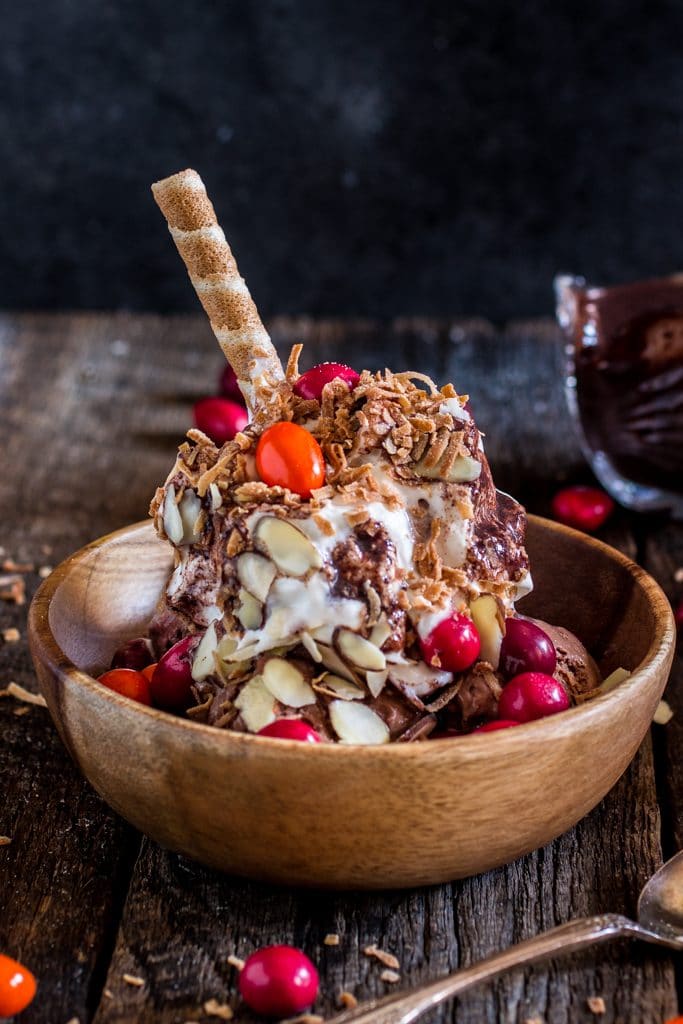 In this sundae, 3 scoops of chocolate ice cream are topped with a special hot fudge sauce, whipped cream, toasted coconut flakes, almonds, M&M's® Chili Nut and a chocolate wafer roll.
Talk about a flavor explosion, huh?
Seriously, this dessert is my favorite thing in the world right now and I'm not ashamed to admit that I've had quite a few lately.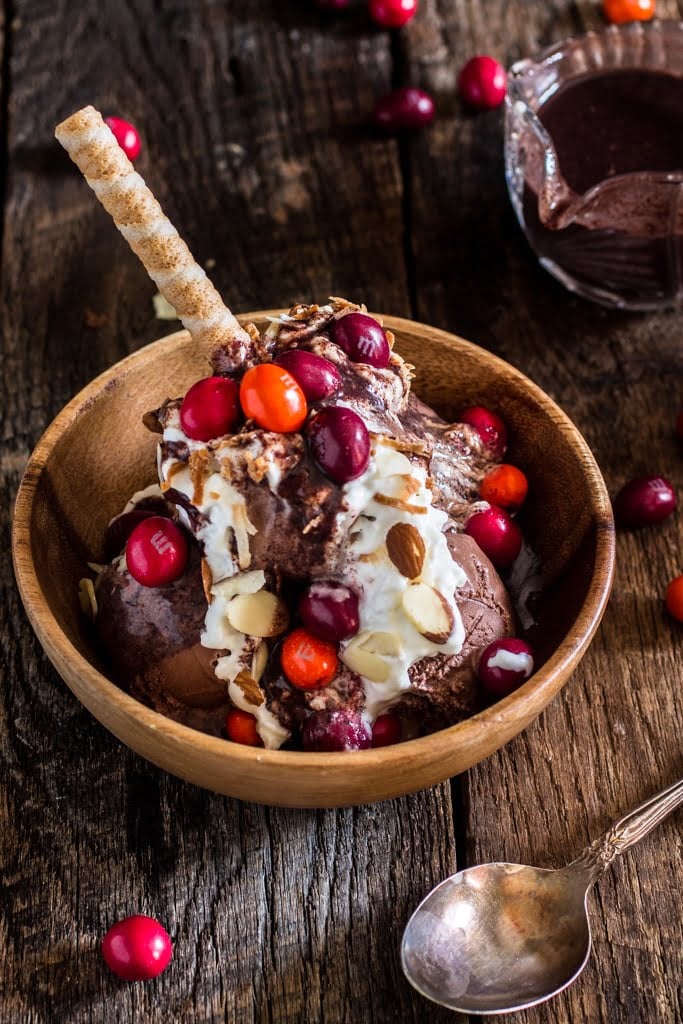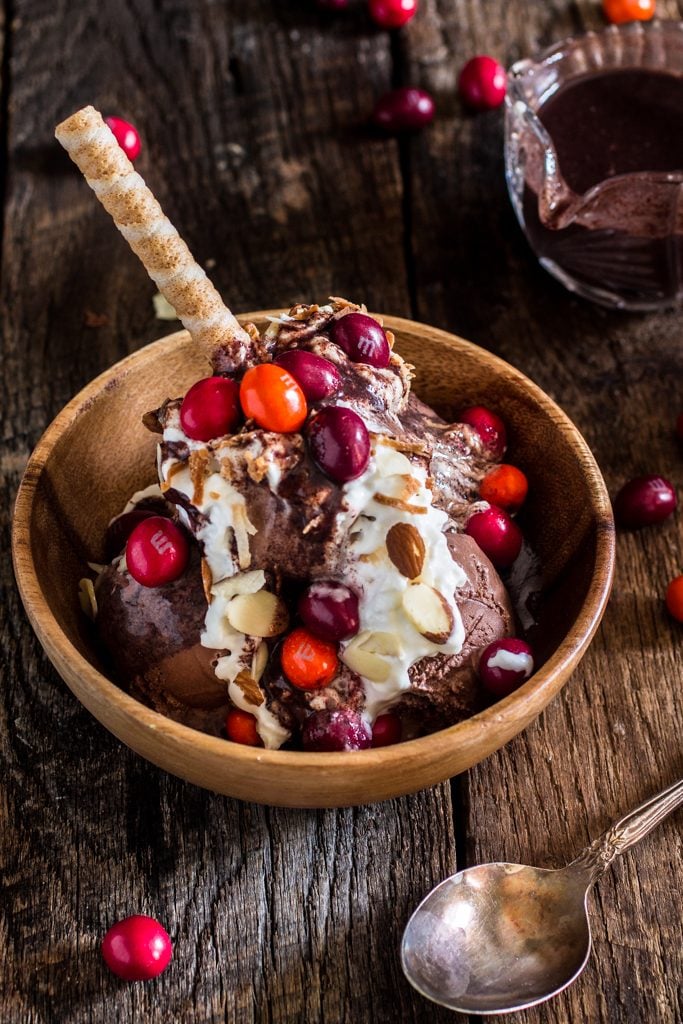 And with Cinco de Mayo coming up, I am sure that you are grabbing every opportunity to treat yourself to all things Mexican. Tacos, burritos, quesadillas, guacamole, enchiladas, you name it, it's on the menu.
But now it's time to get excited about this Mexican inspired Hot Fudge Sundae. If you're anything like me and you like exotic flavors, I am sure you will love this dessert.
So grab your ice cream scoop, cause things are about to get real!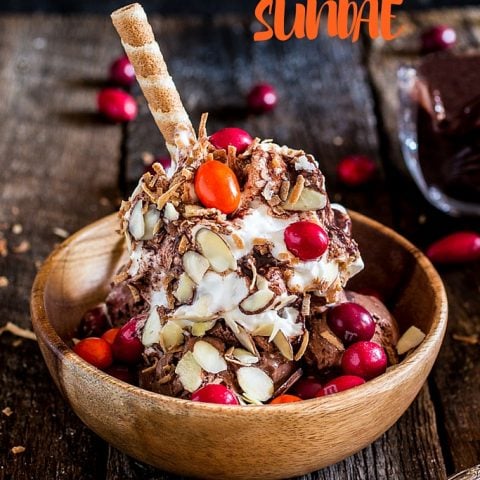 Mexican Hot Fudge Sundae
Yield: 2
Prep Time: 10 minutes
Total Time: 10 minutes
Ingredients
1/3 cup sweetened flaked coconut
1/2 cup heavy cream
4 ounces Mexican chocolate, roughly chopped
1/2 teaspoon cinnamon
A pinch of salt
6 scoops chocolate ice cream (about 1 1/2 pint)
Whipped cream
1/4 cup sliced almonds
1 (1.74oz) bag M&M's® Chili Nut
2 chocolate wafer rolls
Instructions
Pre heat oven to 350F degrees.
Spread the coconut on a baking sheet (sprayed with cooking spray) and toast, tossing occasionally, until brown and fragrant, about 5 minutes.
Bring the heavy cream to a boil in a small saucepan. In a separate bowl, combine the chopped chocolate, cinnamon and salt. Then, pour the hot heavy cream and let it stand for a minute. Whisk until the chocolate is all melted and the sauce is shiny and smooth.
Scoop the ice cream into two bowls. Top with the hot fudge, whipped cream, toasted coconut flakes, sliced almonds, M&M's® Chili Nut and the chocolate wafer rolls.
Serve immediately.
Notes
You can prepare the hot fudge sauce up to 2 days in advance. Just reheat in the microwave or a double boiler before serving.