Grilled Steak with Beets and Blue Cheese
I have a new favorite dish!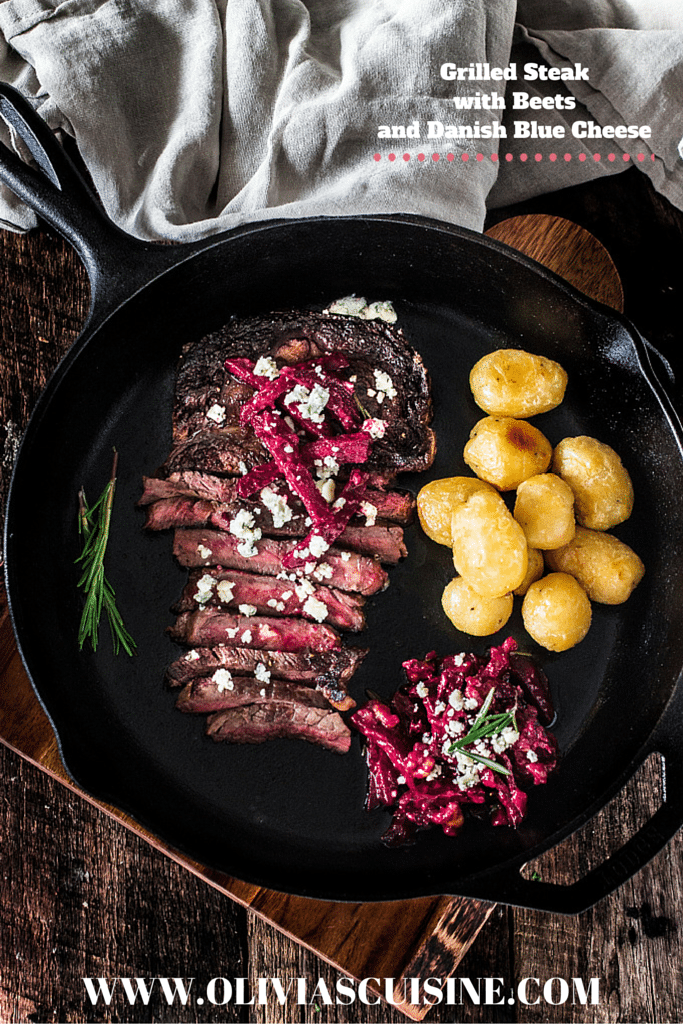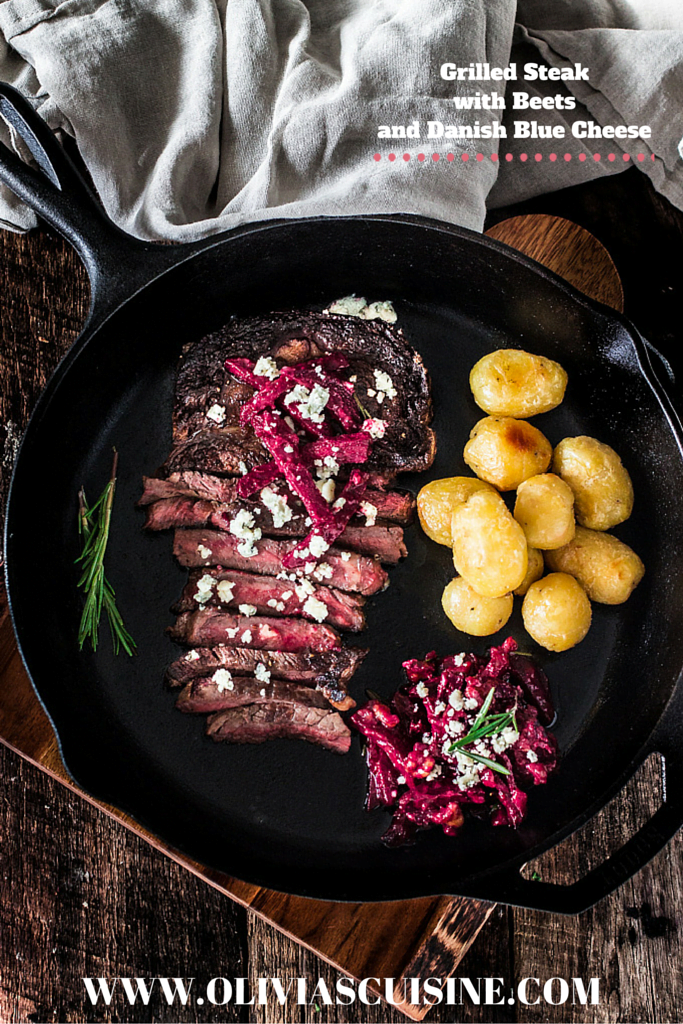 (Today's post is sponsored by Castello. We used their Danish blue cheese to unlock our inner chef!)
And I'm sure you are thinking: "Duh! Who doesn't love a delicious, juicy grilled steak, cooked to perfection?"
But the thing is… My favorite part about this dish is not the grilled steak. Sure, the steak is delicious and my caveman husband devoured it all in one sitting. The real stars here are the beets that were marinated with brown butter, danish blue cheese, shallots and walnuts. Oh my, I drool all over my keyboard just by describing it to you!
However, as much as I would love to take credit for inventing what is now one of my favorite dishes in the whole world, I need to disclose that I'm just recreating a recipe that my friends at Castello developed, inspired by the movie Burnt. I just couldn't help myself! I've been so excited for this movie – hello, Bradley Cooper in a chef uniform? ? – that when Castello invited me to participate in this campaign, I actually squeaked.
Weeeeee! Castello delicious cheese + a movie about FOOD + Bradley Cooper? I'm in heaven!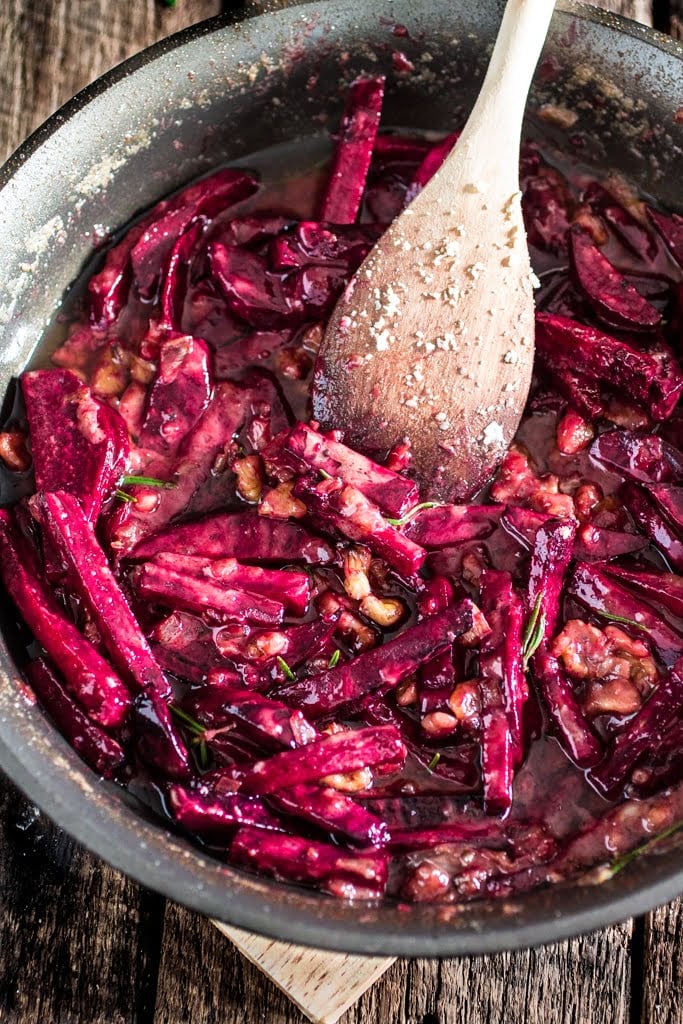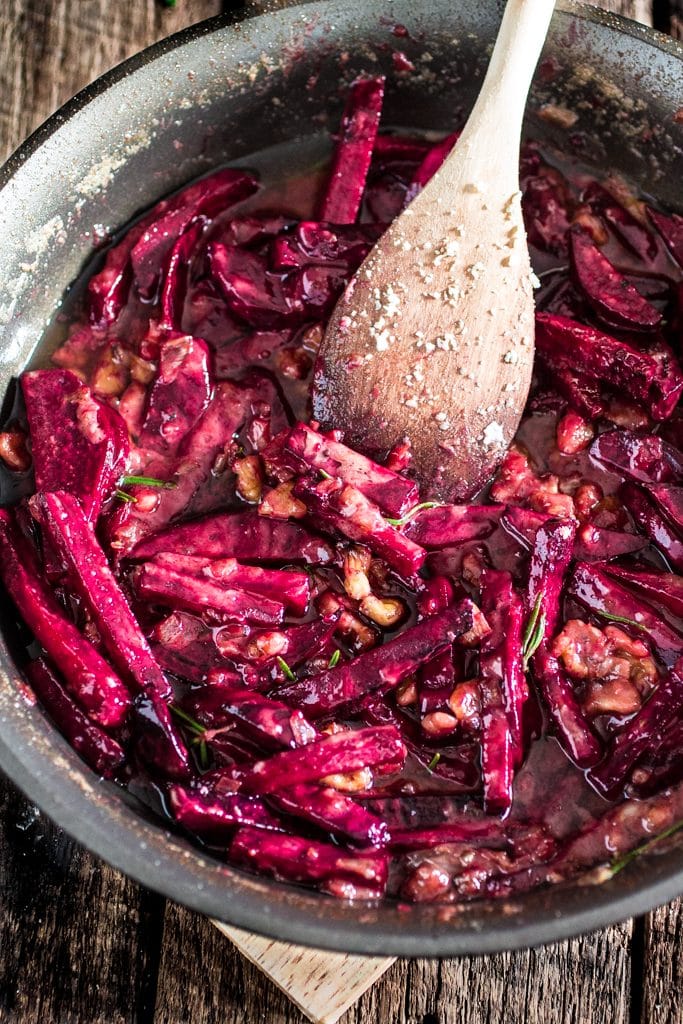 If you haven't heard about the movie (Where do you live? In an igloo in the North Pole?), it is a funny and emotional story about the love of food, the love between two people, and the power of second chances. It tells the story of Chef Adam Jones (Bradley Cooper), a two-star Michelin rockstar who had it all, and lost it! Now, to land his own kitchen and that elusive third Michelin star, he'll need the best of the best by his side, including the beautiful Helene (Sienna Miller).
The movie premiered today, but as I work all weekend (Yep! Including a double shift on Halloween day! ?), I'll only be able to watch it next week. Shhhh, no spoilers, please!
In the meantime, all that is left to do is to watch the trailer over and over again, dreaming about Brad while eating this fine dining replica at home.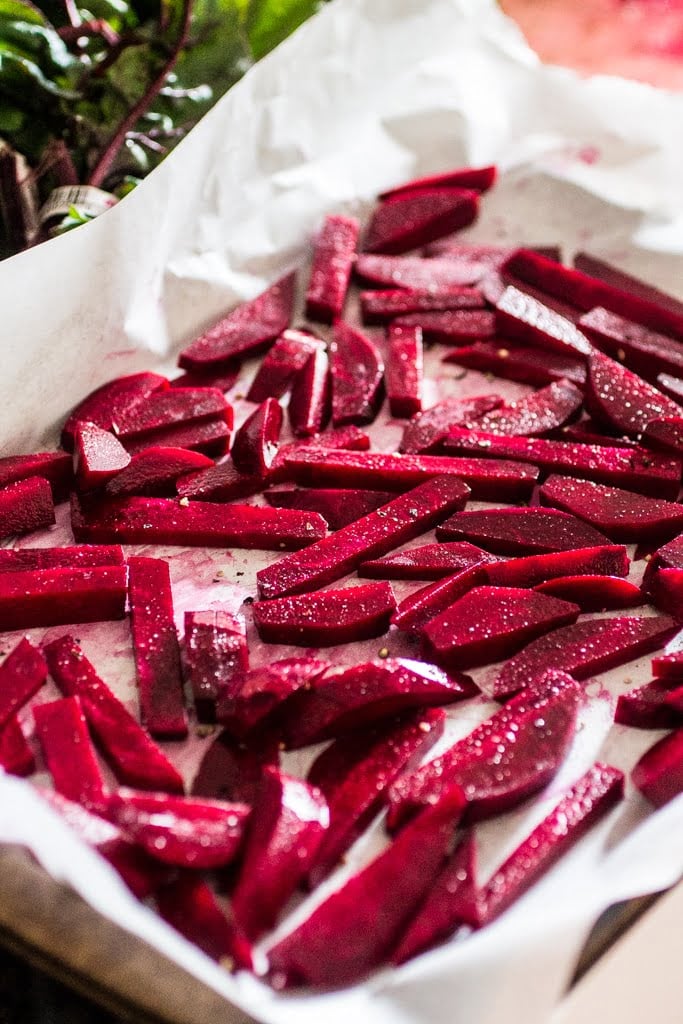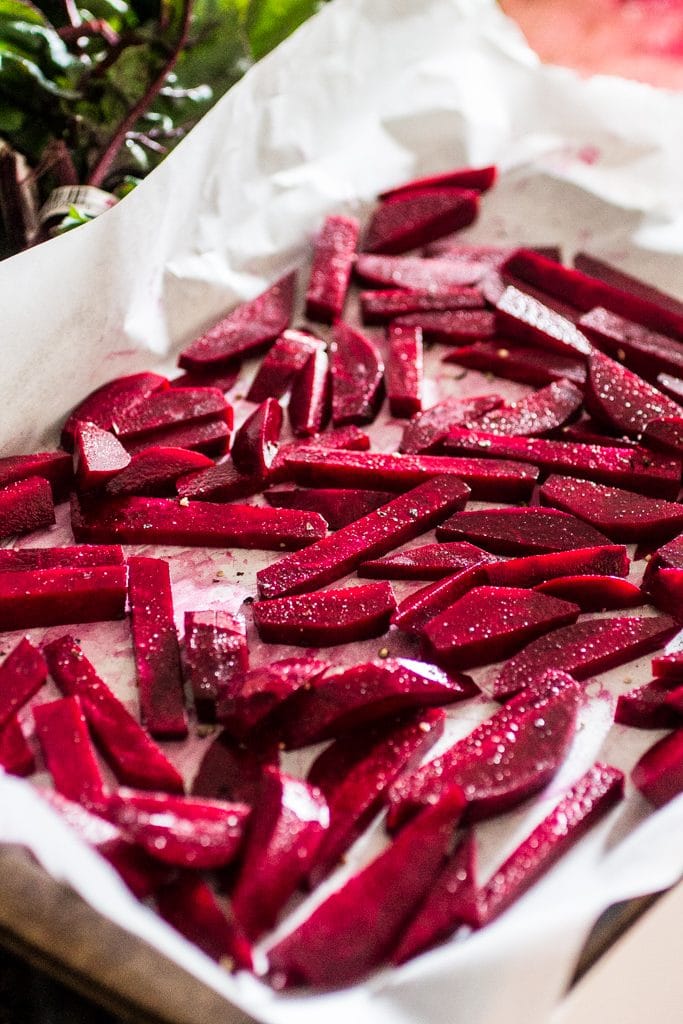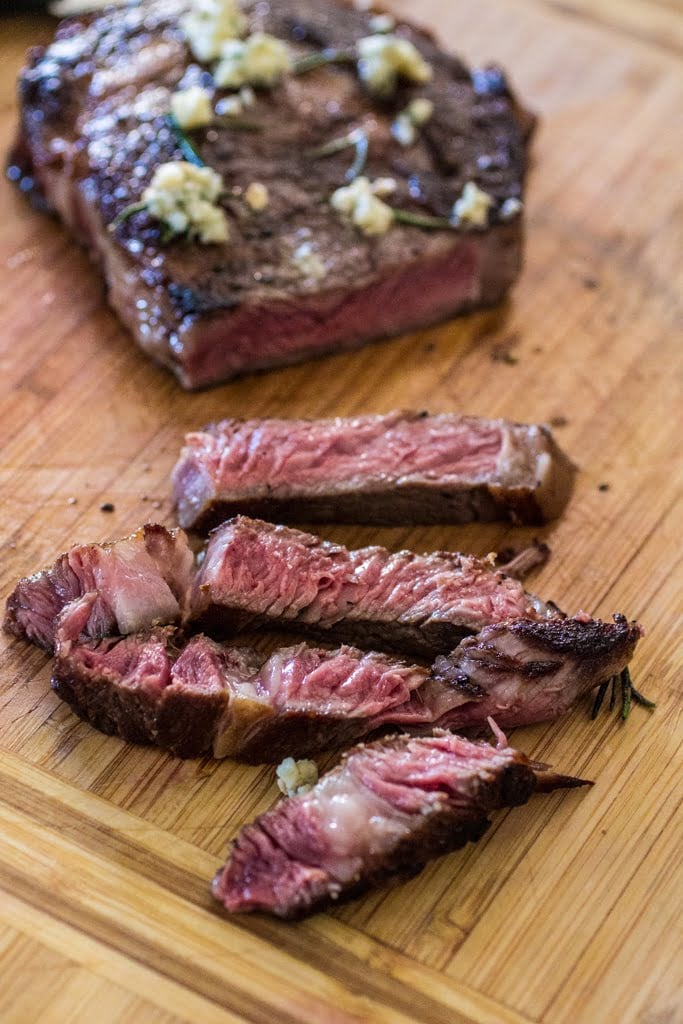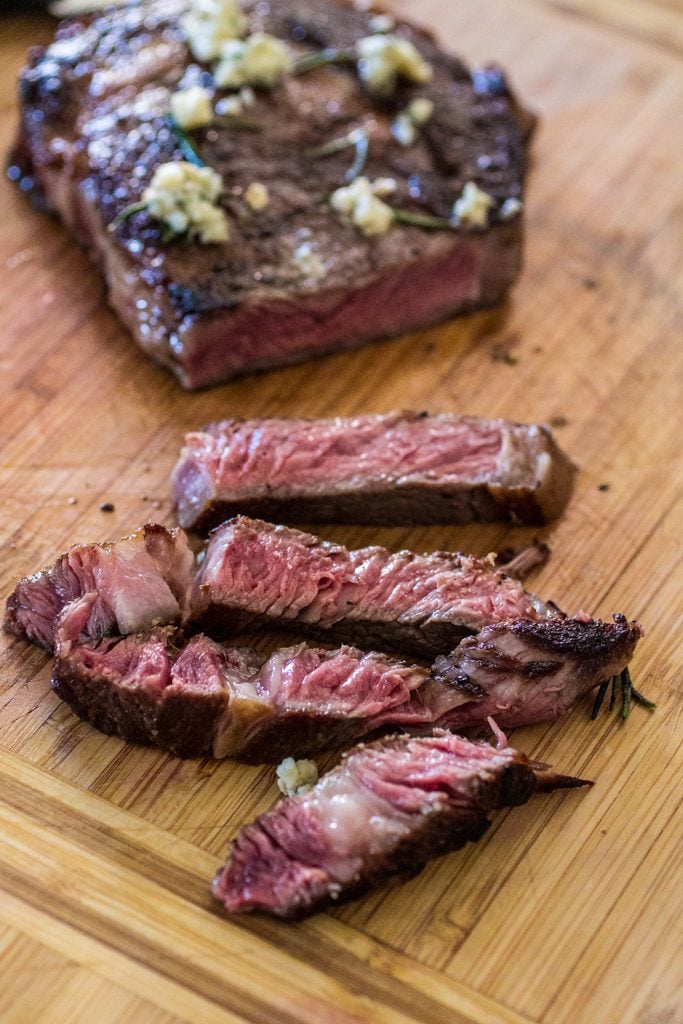 But enough with the blah blah blah and let's talk about what really matters: BEETS!
My whole life, I was never too crazy about beets. It's not that I hated them. I would eat it if it was served to me, but I wouldn't crave it or prepare it for myself.
Until now!
Oh my dear, dear God! Who knew beets could taste this good?
True, anything tastes better when sautéed with brown butter. Plus, the blue cheese, which I simply adore! But I really think that the beets themselves had a lot to do with the success of this dish.
I seriously couldn't stop snacking on them while I was shooting the food. So much so that when Tim got home, all I served him was grilled steak with potatoes. Because the beets were all gone!
Oops! ???
Maybe that's why he thinks the steak is the real protagonist here. He doesn't know better!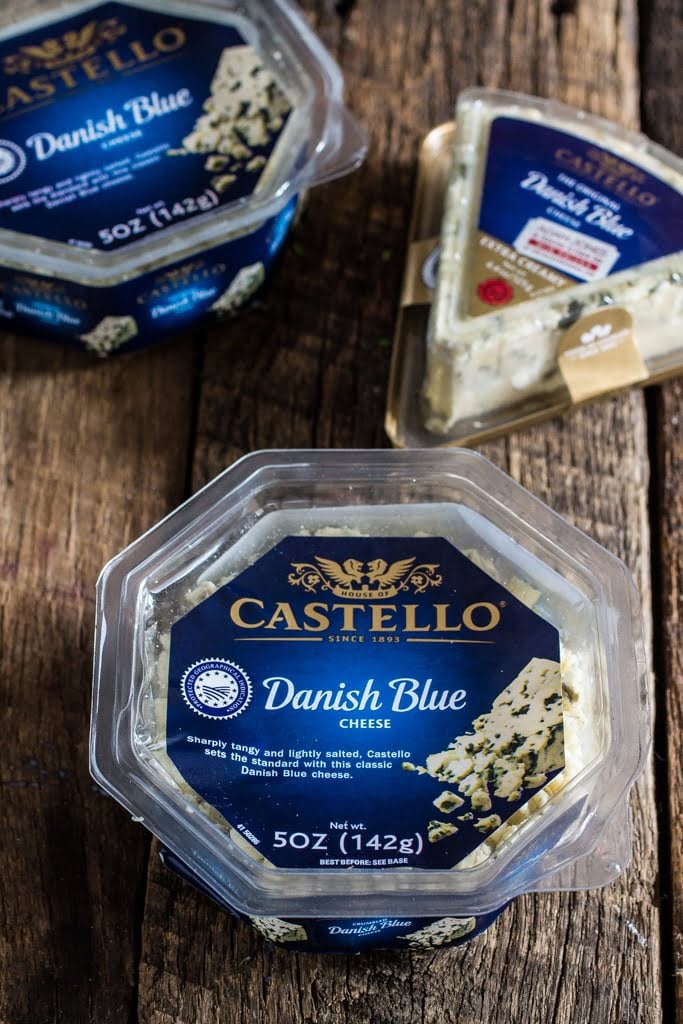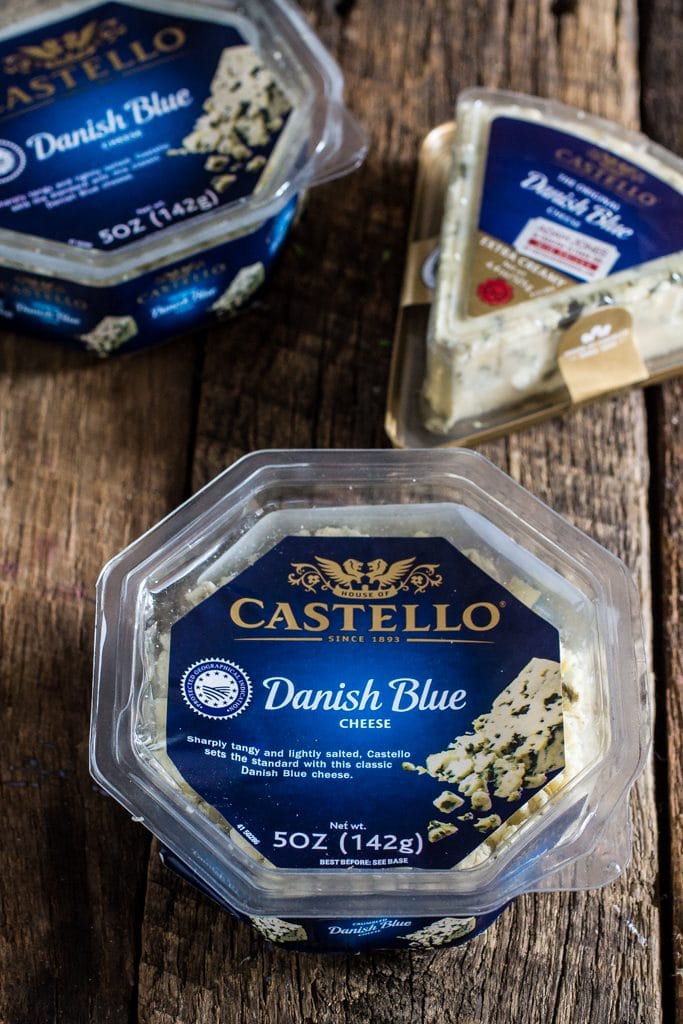 If you haven't paired beets with blue cheese before, you have to get on that ASAP! It is mind blowing, really.
The sweetness of the beets combined with the sharpness/tanginess of the blue cheese and the nuttiness of the walnuts and the brown butter? Genius! There's a really special place in my heart for combinations like this!
And then there's also my love for Castello's blue cheese. ❤️ Most of the real estate of my heart is reserved for all things food. The remaining is the little space for my husband, family, dog and some friends. But, yeah, mostly food! ?
Can you blame me? C'mon, it's blue cheese! Lip-smacking-amazingly-funky-delicious Castello Danish blue cheese. I just can't not love it! It is stronger than me in levels that a non foodie would never understand.
The folks at Castello have been crafting creative (addictive) cheese since 1893, loooong before you and I were on this Earth. Always using natural ingredients and with great attention to details, they use ingredients and techniques from all over the world, giving each cheese a unique flavor and texture.
It's easy to feel like a chef when the ingredients you use are as good as Castello cheeses! It's like 90% of the work was already done for you.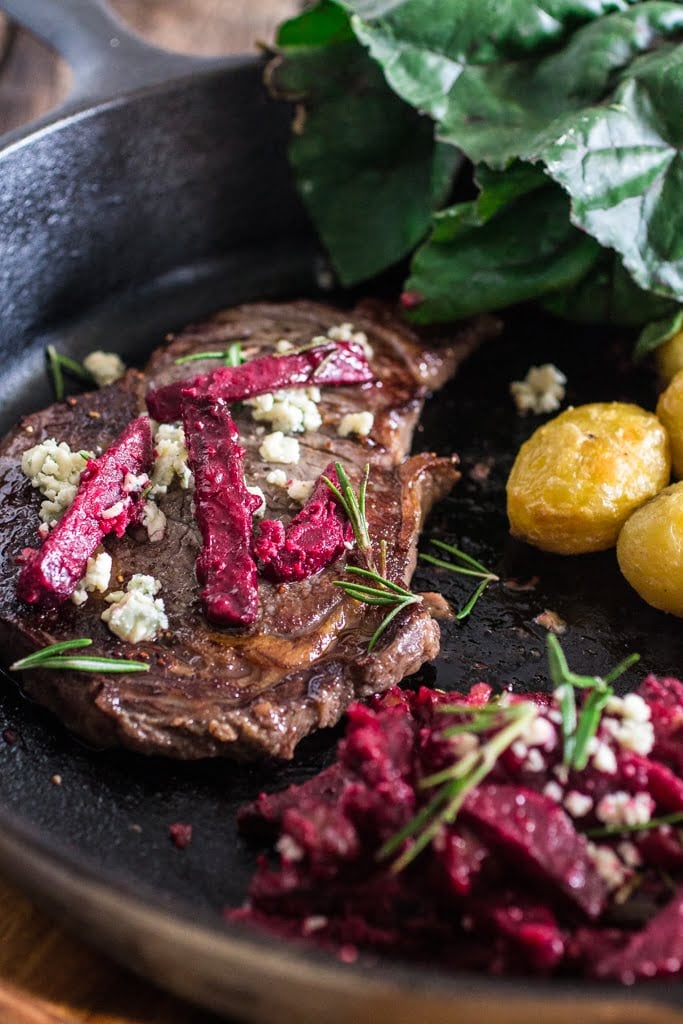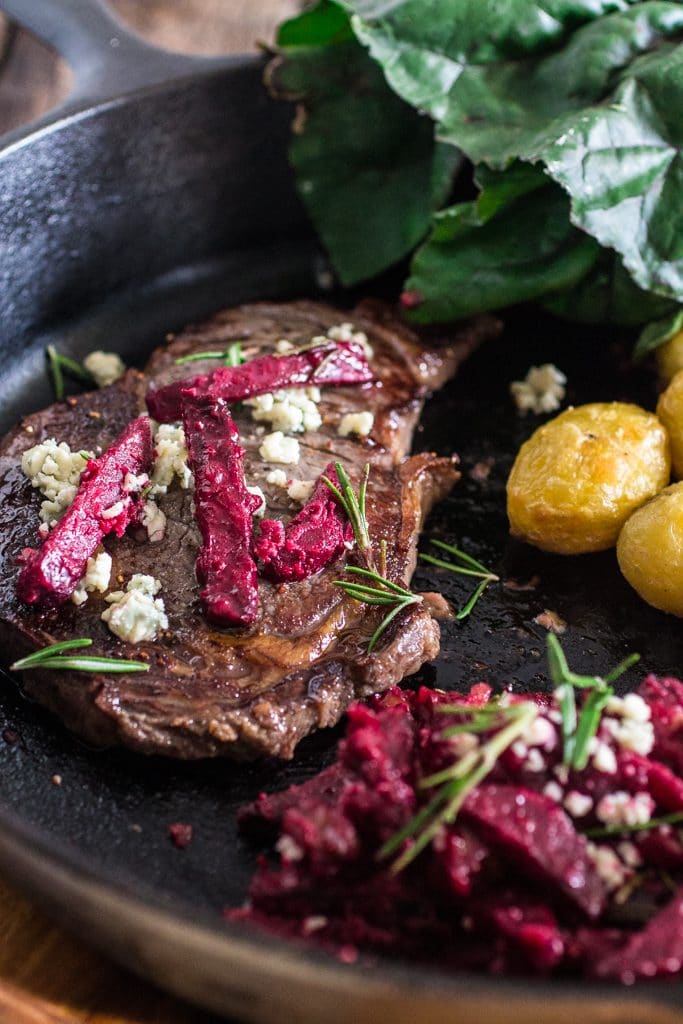 So what do you think? Ready to unlock your inner chef and make a recipe worthy of a third Michelin star?
But before you run to the kitchen, don't forget to enter Castello's giveaway for a chance to win some delicious prizes, like one year supply of cheese and private cooking classes for two!
Did you enter? Good! I hope you win!
Now go, make this. Your tastebuds will thank you!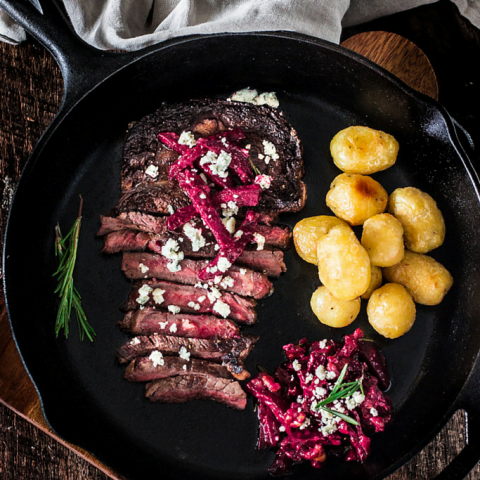 Grilled Steak with Beets and Danish Blue Cheese
Yield: 4
Cook Time: 30 minutes
Total Time: 30 minutes
Ingredients
4 boneless rib-eye steaks
salt and freshly ground black pepper
1.75 lbs baby potatoes
1 tbsp 1 salt
1 tbsp olive oil
1.1 lbs fresh beets, peeled and cut into thin sticks
pinch salt
Danish Blue Cheese Dressing:
½ cup butter
2 tbsp walnuts, coarsely chopped
1 shallot, peeled and finely diced
1 tbsp fresh rosemary
salt and freshly ground black pepper
Instructions
Preheat your oven to 450ºF.
Bring a large saucepan of salted water to a boil. Add the baby potatoes and boil for 10 minutes or until tender. Remove from heat, drain and run under cold water until cool enough to handle. Carefully remove skin. Drain well and place in a medium sized bowl. Toss the baby potatoes with olive oil and some salt and place them on a parchment paper lined baking sheet.
Toss the beets with salt and pepper and place on a separate parchment paper lined baking sheet.
Bring both baking sheets to the oven and roast for 10 - 15 minutes, turning and shaking halfway through, until the beets are tender and the potatoes are golden.
Grill or fry the steaks to desired doneness; season with salt and pepper. Allow to rest covered loosely with aluminum foil for 5 minutes.
In a medium skillet, brown butter, add walnuts, shallot; remove from heat and add Blue Cheese and rosemary. Gentle stir and allow to slowly melt.
Toss the roasted beet sticks with the Blue Cheese dressing and season with salt and pepper.
Serve the steaks with roasted potatoes and marinated beets on the side and some more crumbled blue cheese on top.
P.S. Wanna keep in touch? Follow me on
Facebook
,
Twitter
,
Instagram
or
Pinterest
to stay up to date with my posts! If you end up making one of my recipes, I would love to see it! Just take a photo and post it on your preferred Social Media and tag me or use the hashtag #oliviascuisine!