Hot Cocoa Mix
This Hot Cocoa Mix is sponsored by Tile.
Make the holidays even sweeter by gifting this delicious and festive hot cocoa mix to your loved ones!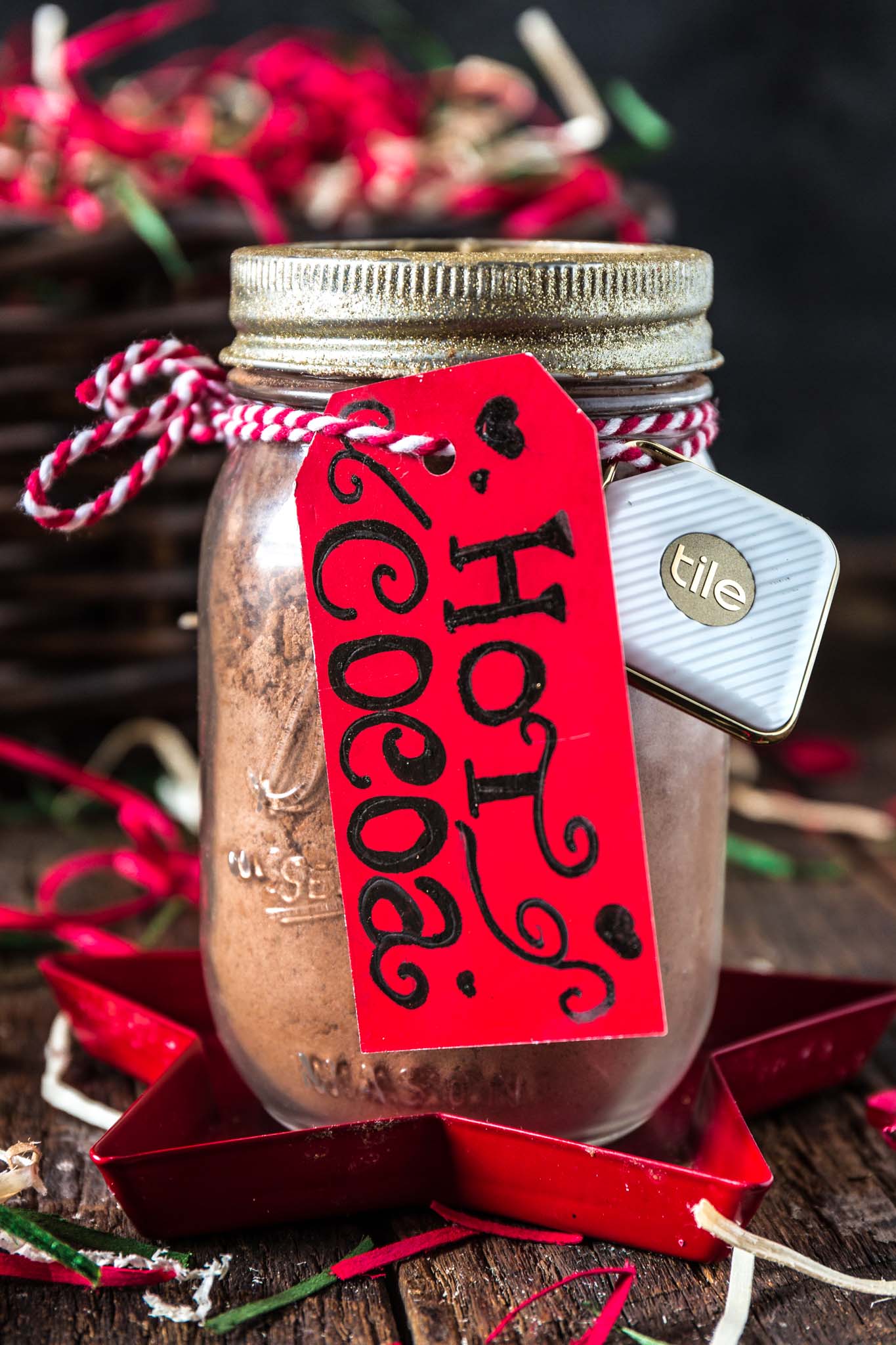 Tick tock! Christmas is fast approaching!
Have you bought all the gifts yet? No? Are you desperately searching for easy edible gifts that you can do-it-yourself? I got ya!
This Hot Cocoa Mix is the answer to your quest! Just combine all the ingredients, transfer to a mason jar and decorate with festive ribbons/twine/tags and voila, a perfect Christmas gift.
Because who doesn't love a cup of hot cocoa?
The addition of a little fun gift, like Tile, makes it even more special and Christmas tree worthy.
Tile is the world's best selling Bluetooth tracker. Just attach to anything you don't want to lose and keep track of it with the Tile app!
It's the perfect gift for not only the techies and travel junkies in your life, but anybody who is constantly misplacing their things.
I got my husband a few, that way he can see if he left his keys/wallet/gym bag in the car without having to go there and I can check if he brought the lunch I packed him to work without getting out of bed in the morning.
They are pretty affordable too – at less than $20 when you buy a 4-pack – so I recommend getting a few and attaching to your DIY gifts for a little extra something.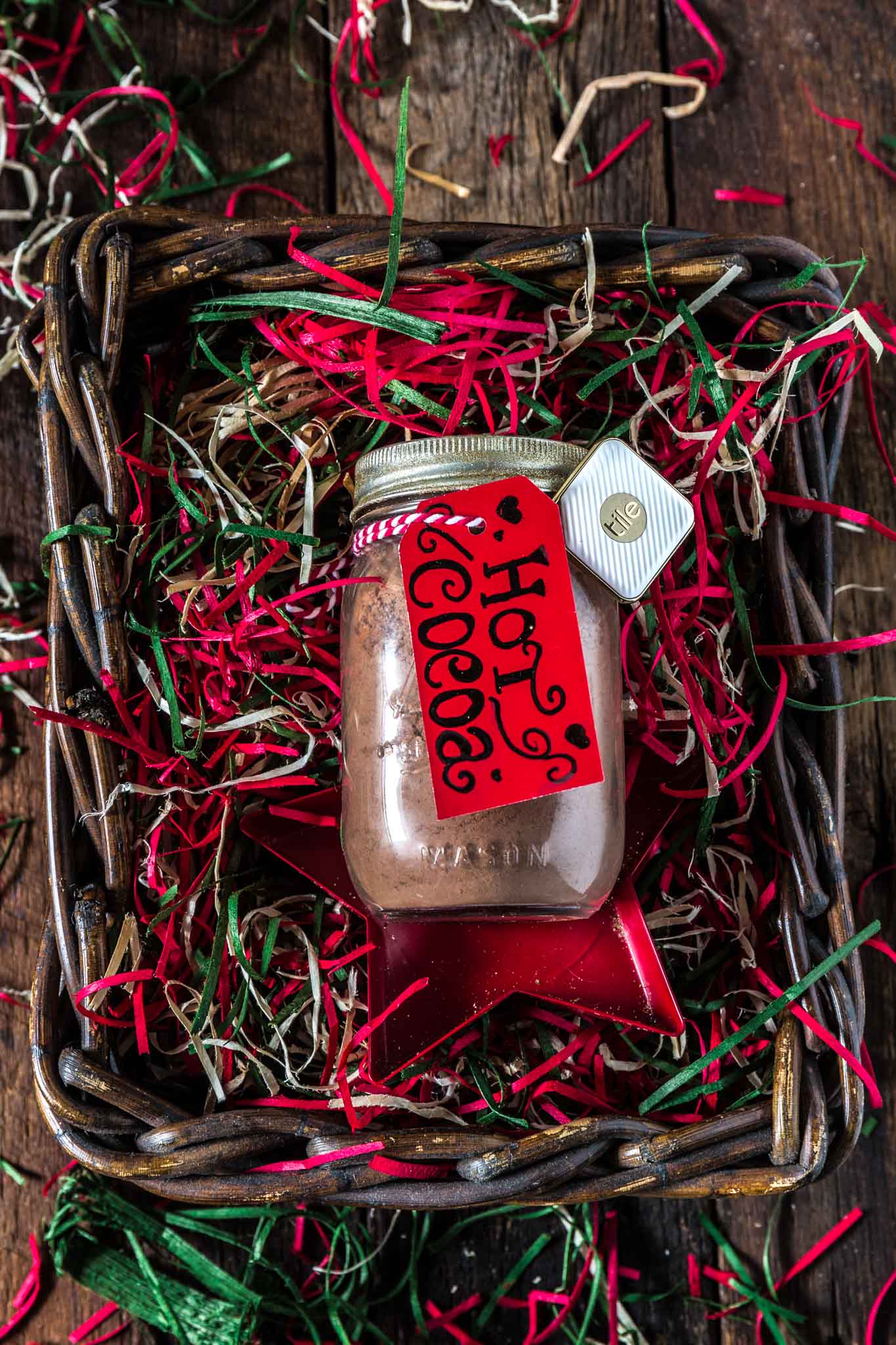 I'm no DIY-er (too lazy for anything too elaborated), but I had fun making these.
I spray painted some mason jar lids gold to make them festive and added a red and white twine with a handwritten red tag attached. Then, I placed each jar in an inexpensive basket with some mixed Christmas shredded paper. Doesn't it look cute? I'm pretty proud of it!
If I had more time, I'd have added a cute handwritten (or printed) piece of paper with instructions. But it's okay, as I'm pretty sure everyone knows how to make a cup of hot cocoa (2 tablespoons mix + 1/2 cup milk or water)! 😊
Hot Cocoa Mix
Ingredients
1/2 cup cocoa powder
4 ounces semisweet chocolate, grated
1/4 cup sugar
1 cup powdered milk
2 tablespoons cornstarch
1/2 teaspoon cinnamon
Instructions
Combine all the ingredients in a large airtight container. Shake vigorously to combine and transfer to a mason jar.
To serve, just combine 2 tablespoons of the mix with 1/2 cup milk (or water) and bring it to the stove to warm it up for about 3 minutes or until it boils. Add more milk/water as needed and serve!