Apple Picking at Outhouse Orchards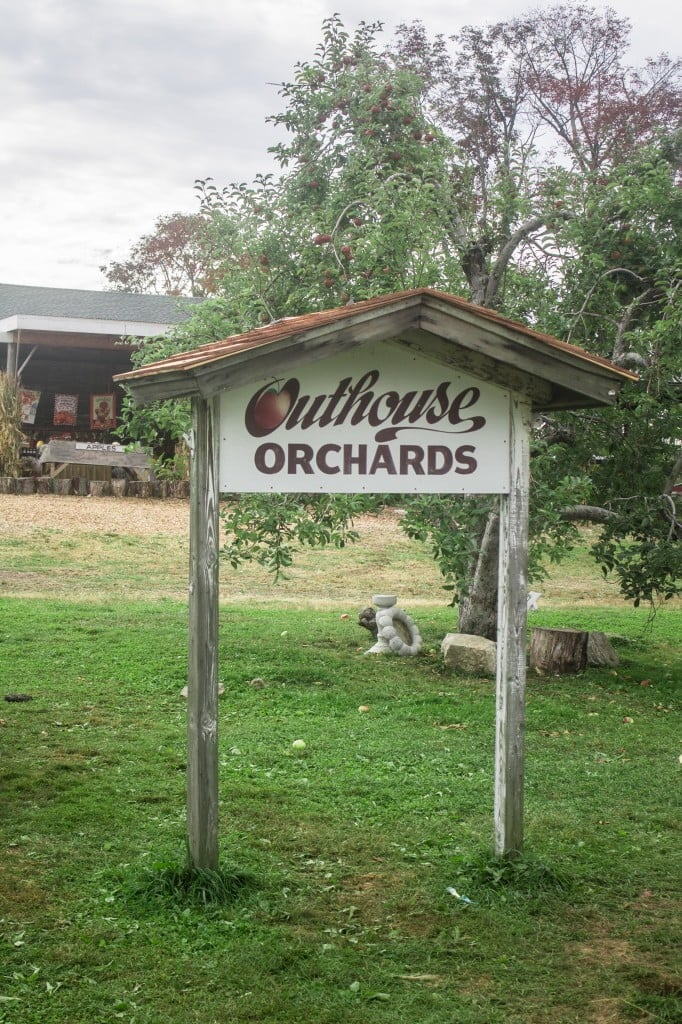 Last Monday, I decided to break the habit of spending my day on the couch binge watching Breaking Bad and instead went apple picking with the family (me, husband and furry baby). I googled beforehand and asked around to know exactly where to go, but at the end what counted was finding a place that allowed dogs. I felt weird spending a day outside without Lola, the poor thing already spends enough time inside as it is!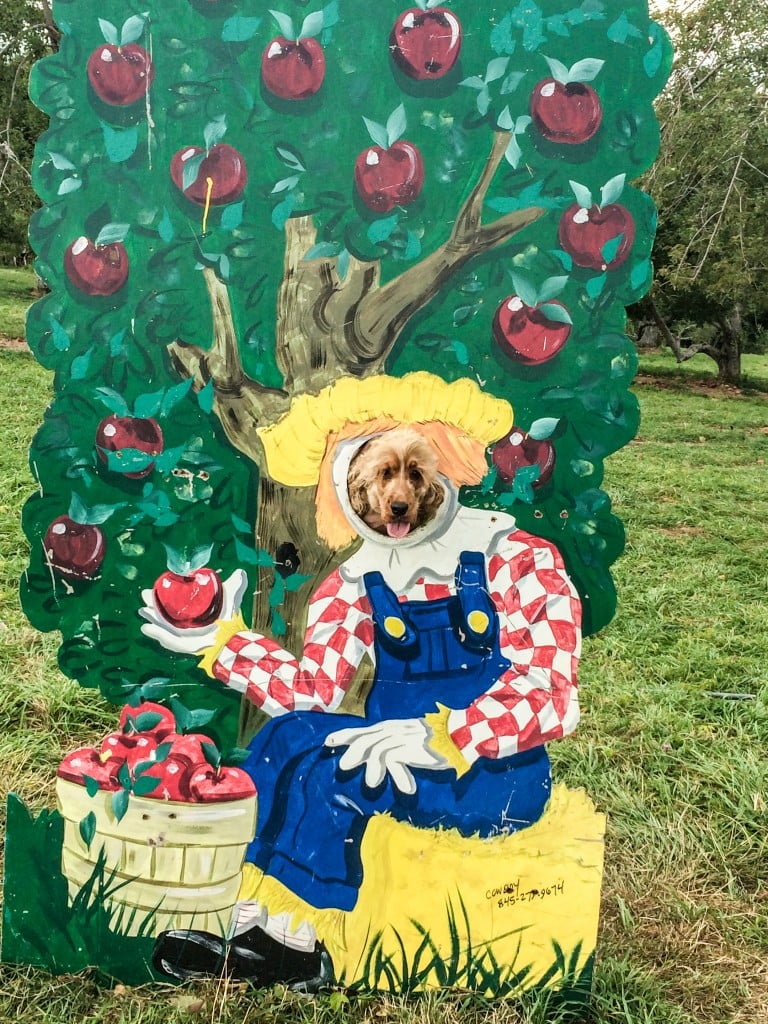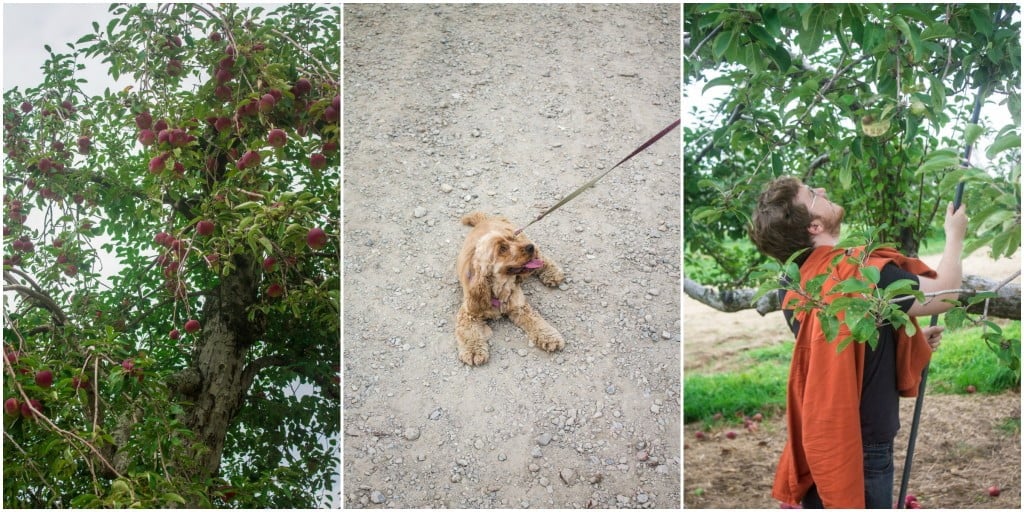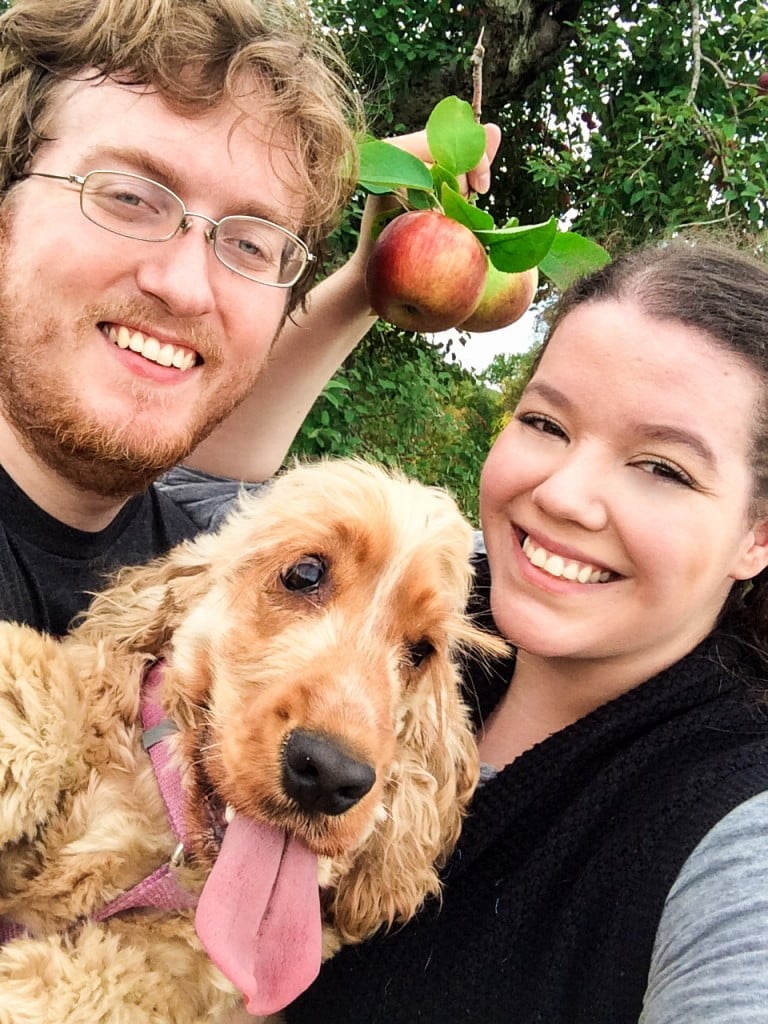 I couldn't be happier with our choice. Outhouse Orchards is an amazing place, everybody is nice and it's not too far from the city (around 1 hour driving). It was my first time ever apple picking – we don't do that in Brazil – and now I'm obsessed and can't wait to go again. But for that, I need to use all the 64 apples we picked, so brace yourselves for lots and lots of apple recipes!!! :)
There's something about picking a fruit straight from the tree that inspires me to eat more fruits and come up with healthy (or sometimes not so healthy) recipes. At Outland Orchards they had Cortland, McIntosh and Rhode Island Greenings apples. We brought home all kinds! :) They also had a pumpkin patch (from where we picked 3 pumpkins: one giant and two small), a corn maze (that we never had the time to check out) and a lovely market where they sold not only apples and pumpkins but also tomatoes, peppers, squash, local honey, maple syrup, jam and Halloween decorations!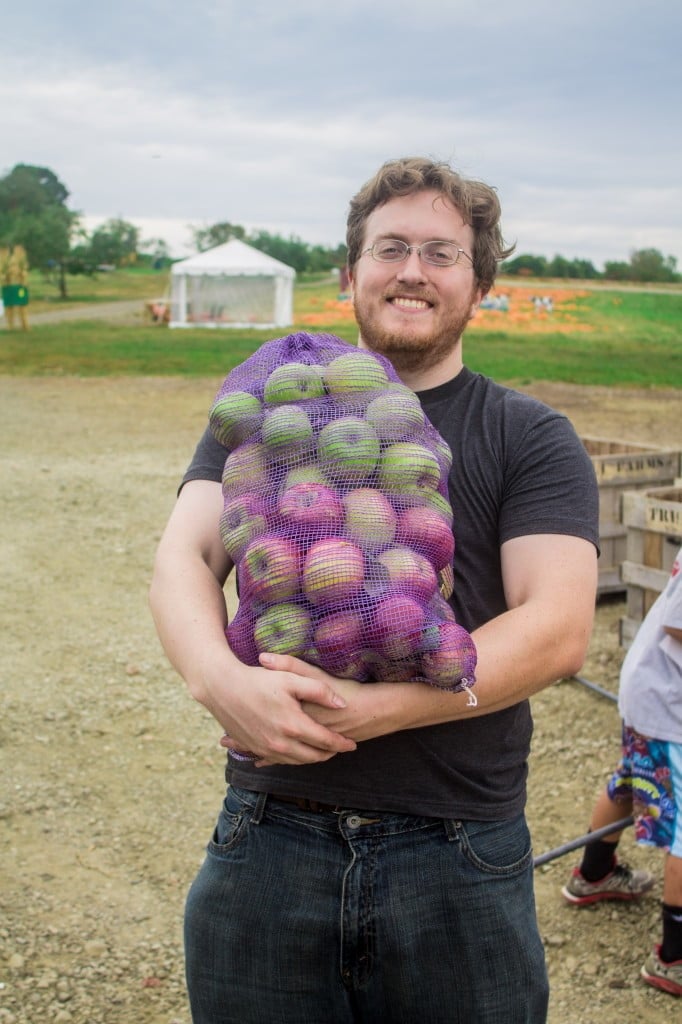 Lola had the time of her life and rolled on the grass until exhaustion. Surprisingly she didn't eat any apples from the ground, even though we encouraged her to. (However, now that I'm home eating an apple, she won't stop asking for a bite! Spoiled dog!!!)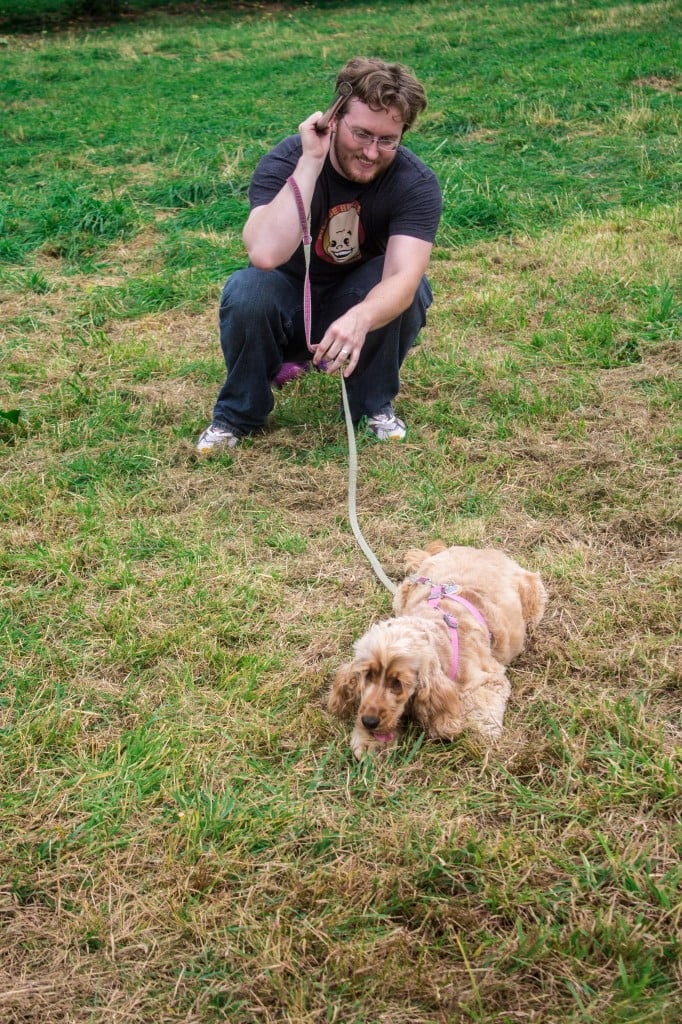 As you can see in the pictures, the weather wasn't the best. It was cloudy and I was afraid it would drizzle a little, but it didn't! We still had lots of fun and even saw some Fall foliage. One of the reasons I wanna go again – probably check another place out in 2 or 3 weeks – is to see some more Fall scenery. Can you tell I'm obsessed with Fall?
Anyway, we payed $25 for a bag of apples (that the nice woman said would fit up to 60 apples, but I fit 64! Woohoo!), didn't pay for parking (even though they say on the website that parking is $5!) and didn't pay for the apple picking pole they lent to us. But then again, if went on a Monday…If you're planning to check this place out on a weekend, be prepared to maybe pay parking and a fee for the poles. Also, I think they have food during the weekend. All they had when we went was pies and baked goods, which we didn't buy because I was inspired to bake my own after picking over 60 apples!
We also had no problems finding good apples, but they were generally high up on the trees. Since I'm 5'11" and my husband is 6ft tall, that didn't bother us at all. It made it even more fun because I just HAD to get the impossible apples! (Sometimes I love a challenge!). That being said, they do have enormous bins of apples near the parking lot so you can fill your bag if there's still room.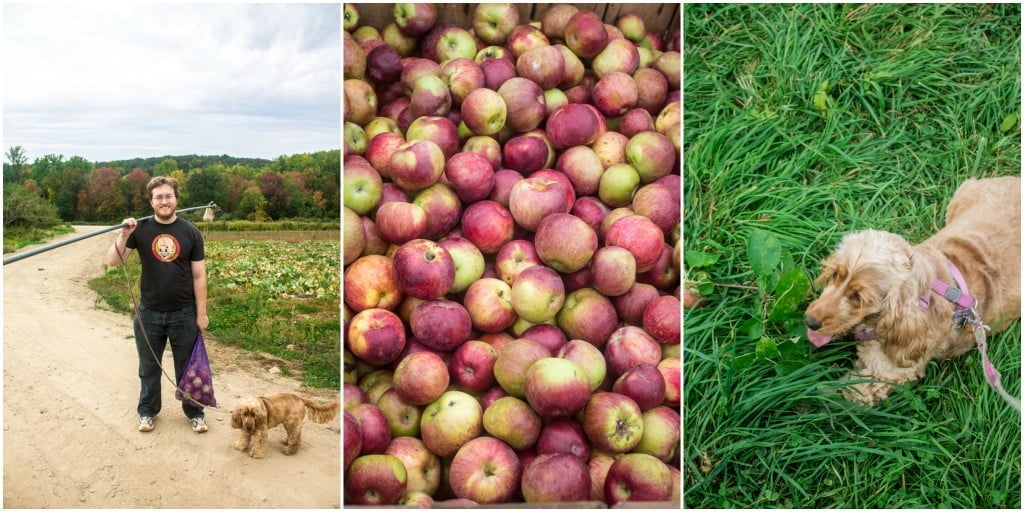 Before we left, we went to pick up some pumpkins and some stuff from the market. The pumpkins are 79 cents per pound, which is not so bad! We went early so they still had lots of good ones to choose from. Last year we went to a pumpkin patch late October and the good ones were all gone!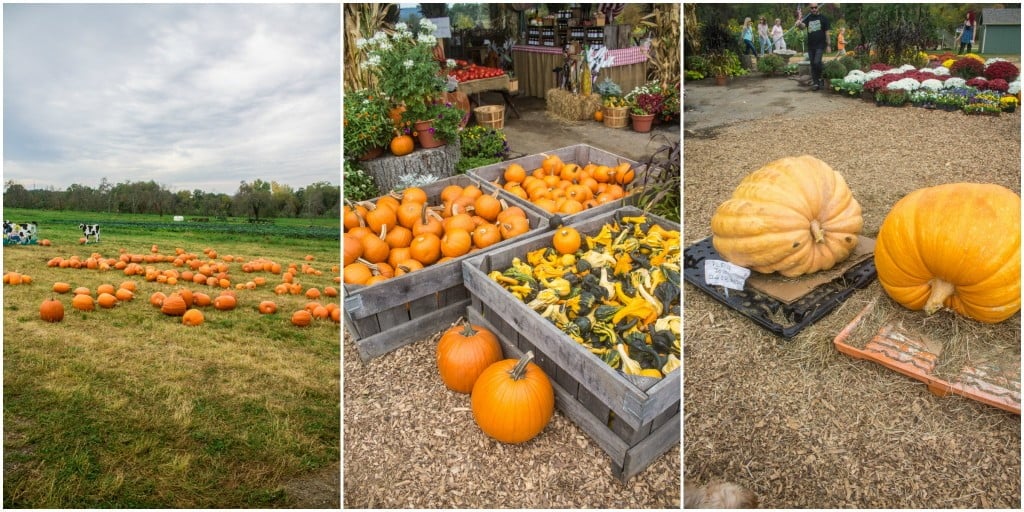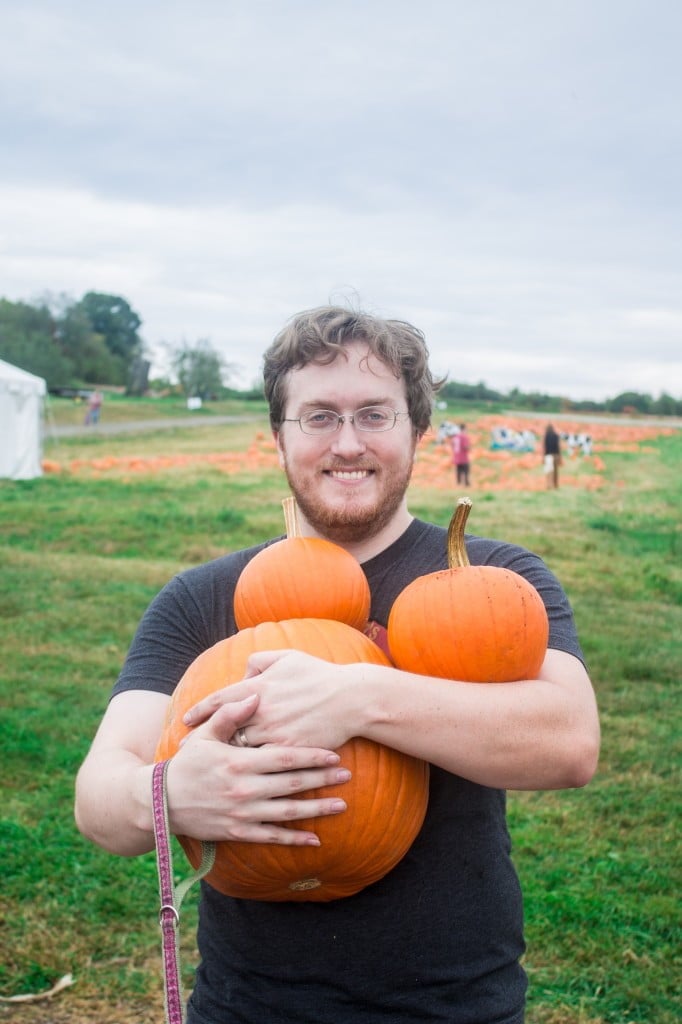 I also could't resist getting some maple syrup, some local honey, cherry tomatoes and two Apple ciders to drink on our way to Manhattan, since I was parched after all the (good) exercise! Oh, and the Halloween decoration they had makes me dream even harder about moving to a house so I can decorate the garden and entrance! :)
If you're in the NY (or NJ) area, go check this place out. We had a wonderful time and will probably go back in the future! They are located in Croton Falls, but our GPS said North Salem. The address is 139 Hardscrabble Road and the phone number 914-277-3188. Oh, and they are open until Thanksgiving!!! You can also visit their website at http://www.outhouseorchardsny.com!
What about you? Have you been apple picking this season yet? Tell me all about it! I'm an official apple picker now! :-P
P.S. I'm not getting compensated to write this post. I just really loved the place and wanted to share with you guys!