Ham and Cheese Bread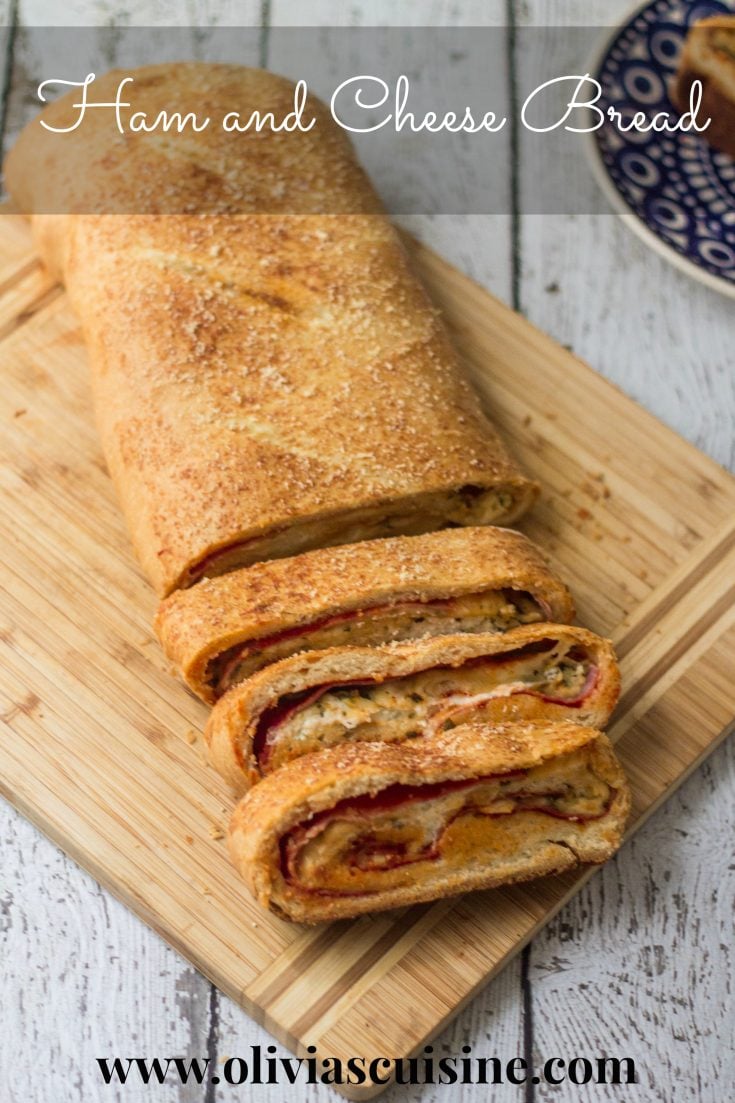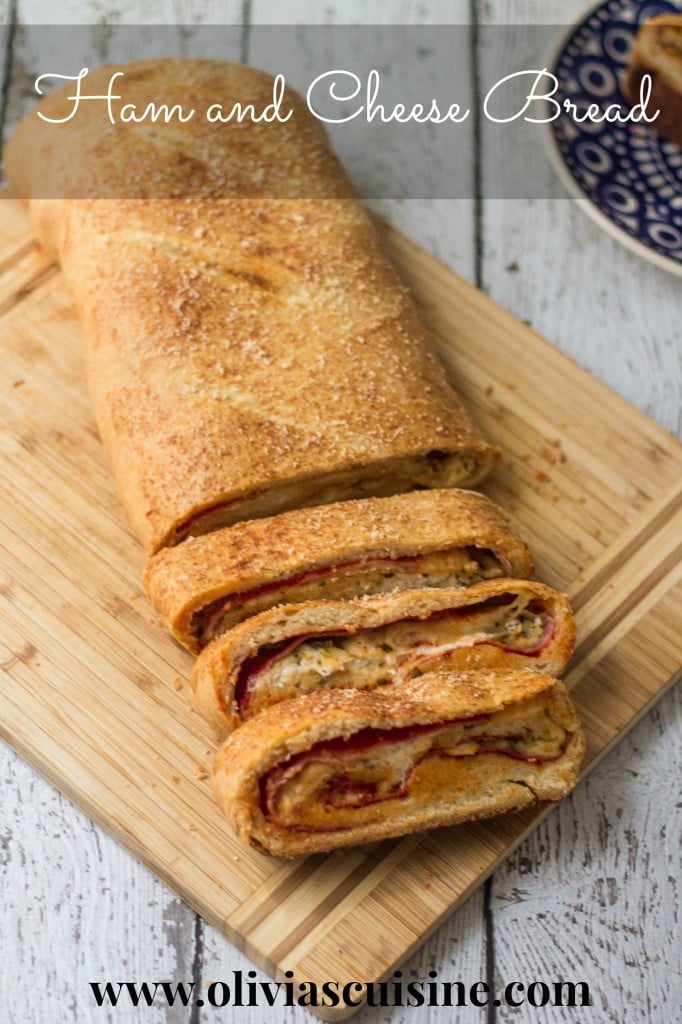 Can I tell you something funny about this bread? Its name in Portuguese is "Pão Segura Marido", which means something like "Bread to keep your husband". Apparently it is so delicious that no husband will be crazy enough to leave you! Well, I think I have other attributes that would help keeping my husband, but I make this bread every now and then just to make sure! ;-)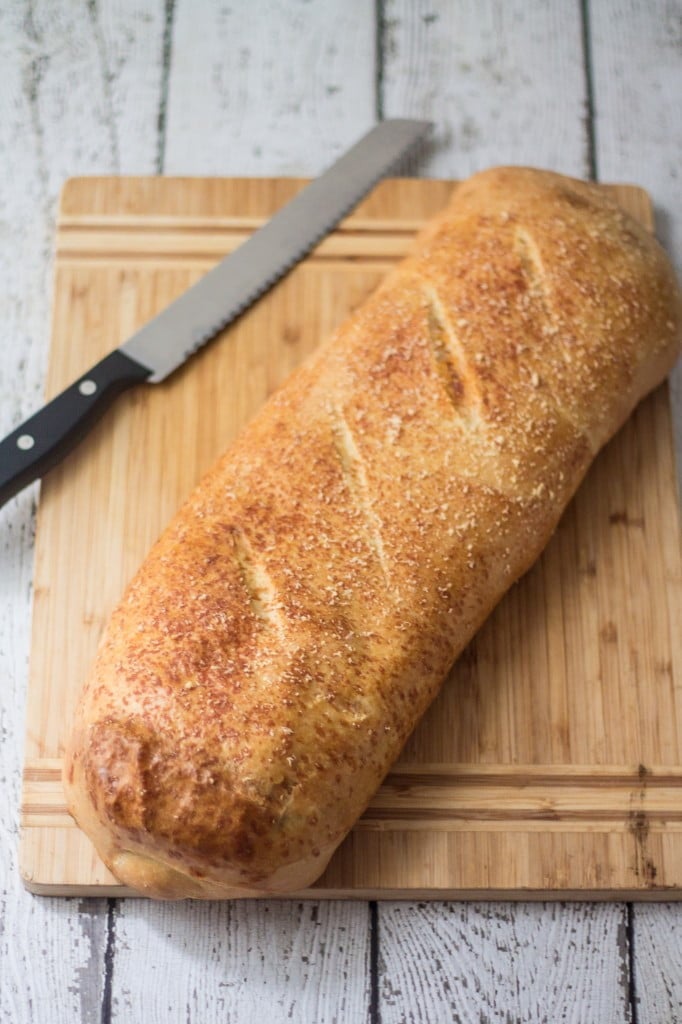 This is also a breeze to make, especially if you have a stand mixer! Making it by hand would probably be a little more work, but is totally doable. In fact, I used to go to this therapist that suggested I start making bread to relieve stress. I guess the kneading does help when I'm feeling like punching someone! lol Please, don't run for the hills! I'm still a nice girl – most of the time – but I do live in the craziest city in the world and work in the most crowded place in the world (Times Square), so yeahhhh I do feel like punching people every now and then! Thank God for bread… and pizza… and everything punchable!
Well, if you're still here after I told you about my "occasional" rage problems, let's talk Ham and Cheese Bread. Like, seriously…warm bread filled with ham and melted cheese coming right out of the oven? Who can be patient enough to wait til the bread cools? Not me… *touches the burning bruise on her tongue* But totally worth it, though!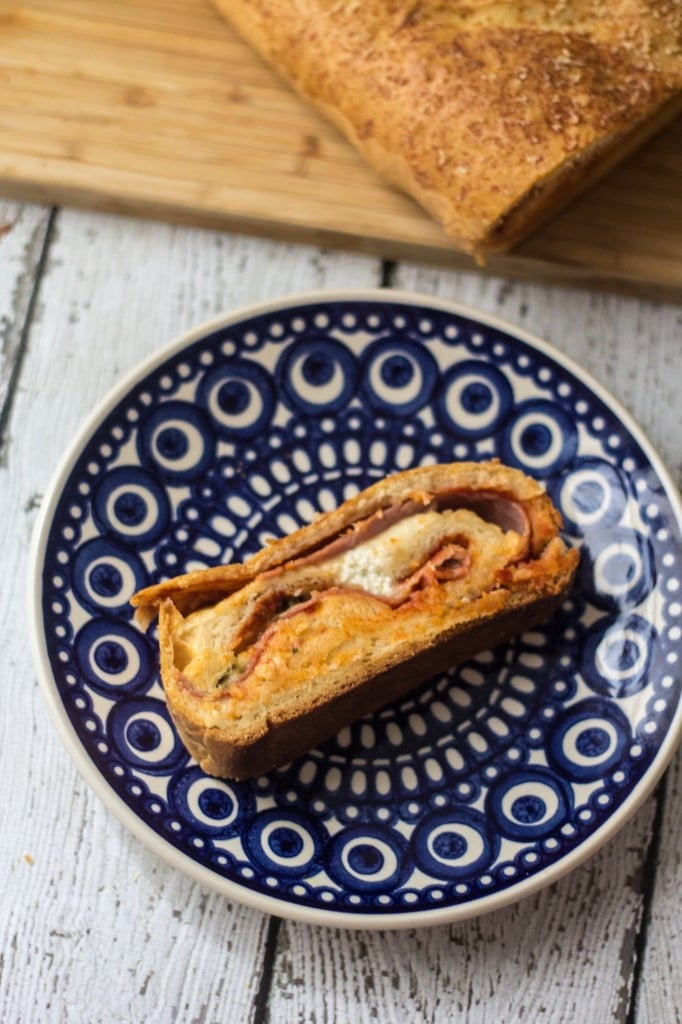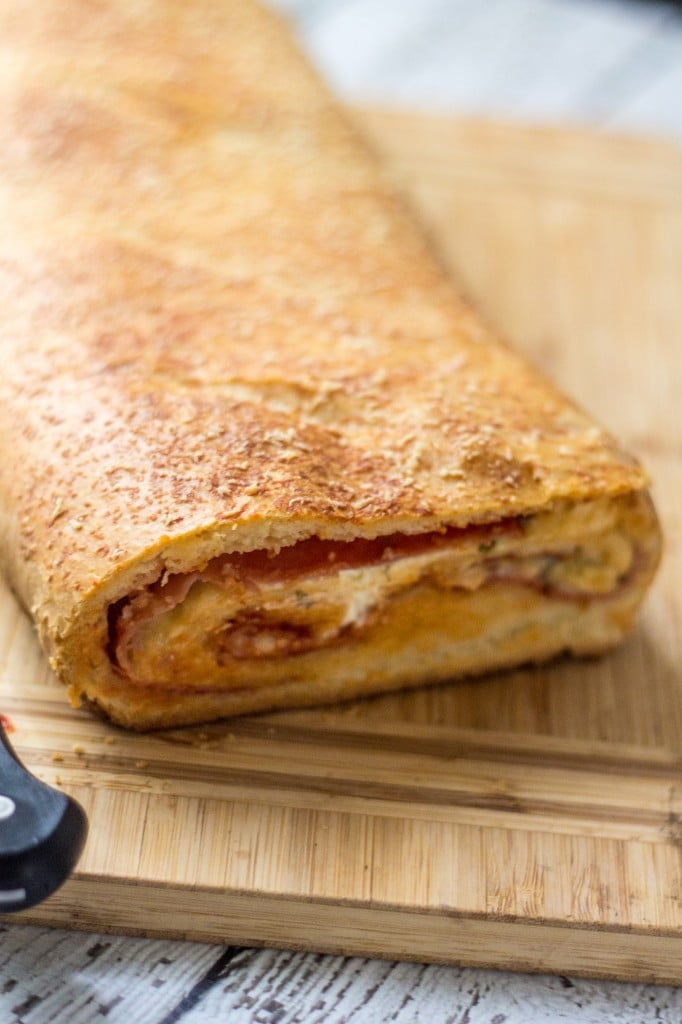 Oh and let me be cliche and mention THE SMELL! Like, really amazing mouth watering smell. So fragrant that you can smell it from the elevator! I love when my apartment smells like something's in the oven, especially during the Fall. We bought a Pumpkin Spice candle the other day but it's really not the same as 'bread in the oven' smell! Yum yum yum! It makes me feel as everything's right in the world and life is good. :)
Anyway… I had to make some changes in this recipe so you guys can make it with the ingredients you find in your grocery store. The cream cheese, for example, was a substitute for this cheese spread that we have in Brazil called "requeijão" that is creamier (softer) than cream cheese. You can certainly find recipes for homemade requeijão, but even though it's not hard to make, not everybody wants to go through the trouble of making their own cheese spread when they can buy cream cheese!
I hope you guys love this recipe and, most important, that your husbands like it too! ;-)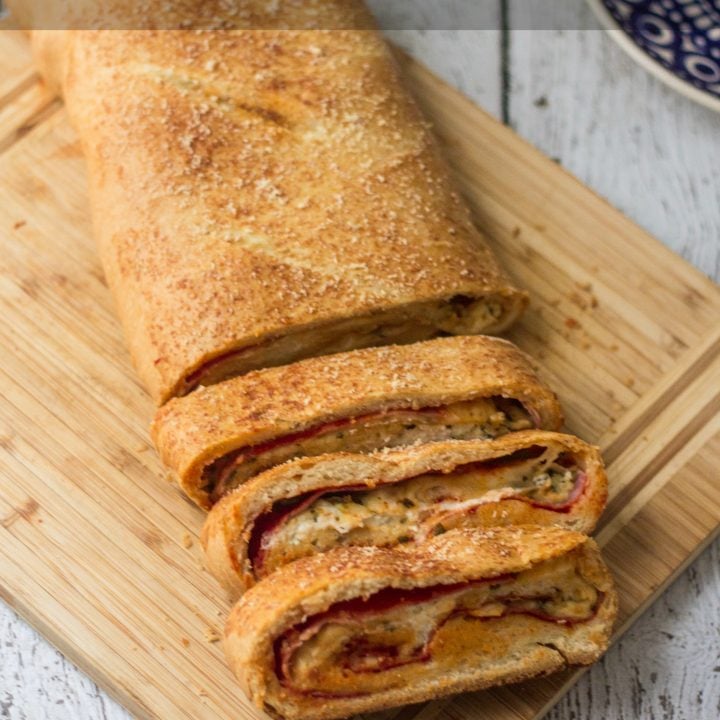 Ham & Cheese Bread
Yield: 8
Prep Time: 25 minutes
Cook Time: 40 minutes
Total Time: 1 hour 5 minutes
Ingredients
Dough:
2 lbs bread flour
2 cups warm milk
1 cup oil
1 package (.25oz) dry yeast
1 tsp salt
Filling:
16oz shredded mozzarella, divided
12 slices Ham (aprox. 10oz), divided
1 8oz package cream cheese, divided
8 Tbsp tomato sauce, divided
Oregano to taste
Salt to taste
Parmigiano Reggiano to sprinkle on loaf
Egg wash
Instructions
To make the dough:
In a medium bowl, mix the warm milk and the yeast and let it sit for a few minutes.
Transfer this mixture to your stand mixer bowl and add the oil, the salt. Turn the mixer on low and slowly add the flour until the dough is consistent and coming off the bowl. You should have a little flour left to dust your counter.
Dust your counter with the remaining flour and knead the dough until it's smooth. Let it rest for 15 minutes.
To fill your loaves:
Preheat oven to 350 degrees.
After 15 minutes, divide your dough into 2 equal parts.
Using a rolling pin, open the dough into a rectangle.
Spread the tomato sauce, season it with some salt and then add half the mozzarella cheese and half the ham.
Spread half the cream cheese on top of the ham and sprinkle some oregano to taste.
Turn the borders in and roll your loaf like a roulade.
Repeat with the other half of the dough.
Brush the loaves with egg wash and grate some Parmigiano Reggiano on them.
Bake your loaves, seam side down, for 30-40 min or until golden brown.