Beyond the Kitchen (March Edition)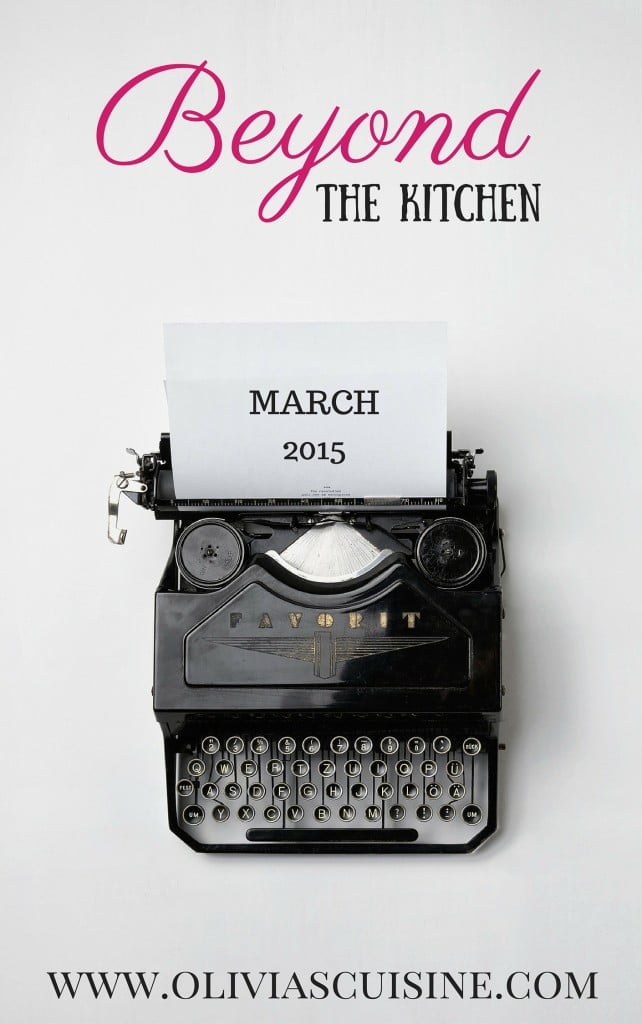 Lately, I've been wanting this blog to be more than just a place I share my recipes and food stories. I want to also share tidbits of my life with you guys! Talk about books I've read, what's happening in the world, my dog, my married life, New York City and everything above and beyond the kitchen.
If you're here solely for recipes, you can browse through my other posts and you will probably find lots of delicious things to cook. If not, I hope you stick around and then share your thoughts in the comments section below. I would love to connect, discuss, learn, teach, fight (Just kidding! Please don't fight with me!) and, above everything else, make new friends! :)
This idea was inspired by some similar posts I love reading at Joy the Baker and Tastes Lovely. They do weekly posts with glimpses of their lives and I love reading them and think they add so much character to their blogs, so I had the idea to do something similar.
This post will come out once a month, at the end of the month! Bear with me while I figure this out and shape it to be something interesting for me and you. It will probably change a lot with time! And, of course, feel free to tell me what you've loved or hated about it!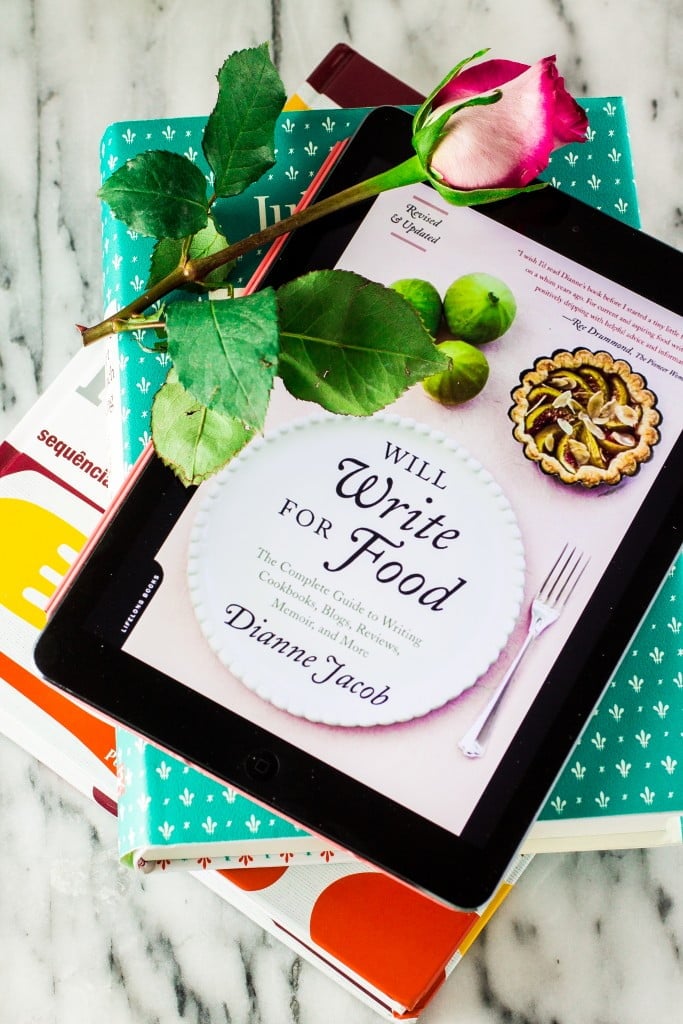 Books I've read (or am reading) in March:
1) Start with Why, by Simon Sinek – After watching Simon's TED talk, I got inspired to buy his book and apply his ideas to my business (this blog!). Most of us know HOW and WHAT we do, but few know WHY we do what we do! I found the book to a little repetitive, as Sinek wants to make sure we get the main concept. I would have loved if he developed new ideas/stories as I got a little impatient (and bored) as he went on and on saying the same things over and over again. He also didn't explain how to identify your WHY or how to implement it in existing companies. Nevertheless, I thought it was a valuable read and I'm glad I read it.
2) The War of Art: Break Through the Blocks and Win Your Inner Creative Battles, by Steven Pressfield – For me, this was a good complement for the Blogger Burnout session at Food Blog Forum earlier in March. It is a book about how to be more creative and battle the Resistance, which is the force that prevents you from doing the work you were called to do. The first two parts of the book are really good and make us realize we are our own enemies when our work is concerned. However, I found the last part to be too esoteric, about relying on angels and Muses to tap into inspiration, which is not really my thing. In any event, I got a lot from this book and have been trying to just sit down and do my work instead of procrastinating and letting Resistance get in my way!
3) Will Write for Food, by Dianne Jacob – I'm still reading this book, so I'll properly review it next month. However, I already can tell you I'm absolutely LOVING it! It is a MUST read for all the food bloggers out there.
One of my New Year's resolution for 2015 was to read 4 books a month. As you can see, I wasn't successful this month. Oh well… Sometimes life just get in the way… But I'm happy with the reading I did and I'll definitely try harder next month!
So, what books are you reading? I would love some recommendations! :)
Restaurants I've tried in March:

What inspired me in March:
My talented cousin singing Hallelujah at a Talent's Show. Mark my words: This kid is going to be famous! You can follow his Instagram here.
This app. Tim and I could really benefit from some offline time. Maybe sit down for dinner, even though it's the only two of us. I feel like I'm blogging or doing blogging things 24/7 because I have my iPhone and iPad with me at all times, and Tim is addicted to Twitter. We definitely need some normal time!
Saveur's 6th Annual Blog Awards Finalists. So many talented bloggers this year that it's hard to vote! Oh, and also I finally got a subscription for Saveur magazine. It will be fun to have something to look forward in the mail!
What was funny and/or interesting in March:
What wasn't so great in March:
Tourists taking selfies (smiling!) at East Village explosion site. From Yahoo! News.
Depression and the crash of Germanwings flight 9525. From Forbes. (My heart goes to all the victim's families and, yes, to Andreas Lubitz's family.)
Spring refusing to show up in NYC. From NBC New York.
Blogging thingies:
I started working with Linqia and doing some sponsored posts for some awesome brands here on the blog. I only accept opportunities from products I believe will be a good fit for my readers and all the opinions I express are my own. Sponsored posts are a great way to start monetizing your blog and I highly recommend Linqia if you're a food blogger.
(This post contains some affiliate links, meaning I get a small commission if you end up purchasing any of those products!)