NYC Eats: Grand Gourmet 2015 – A food extravaganza!
Are you ready to get hungry?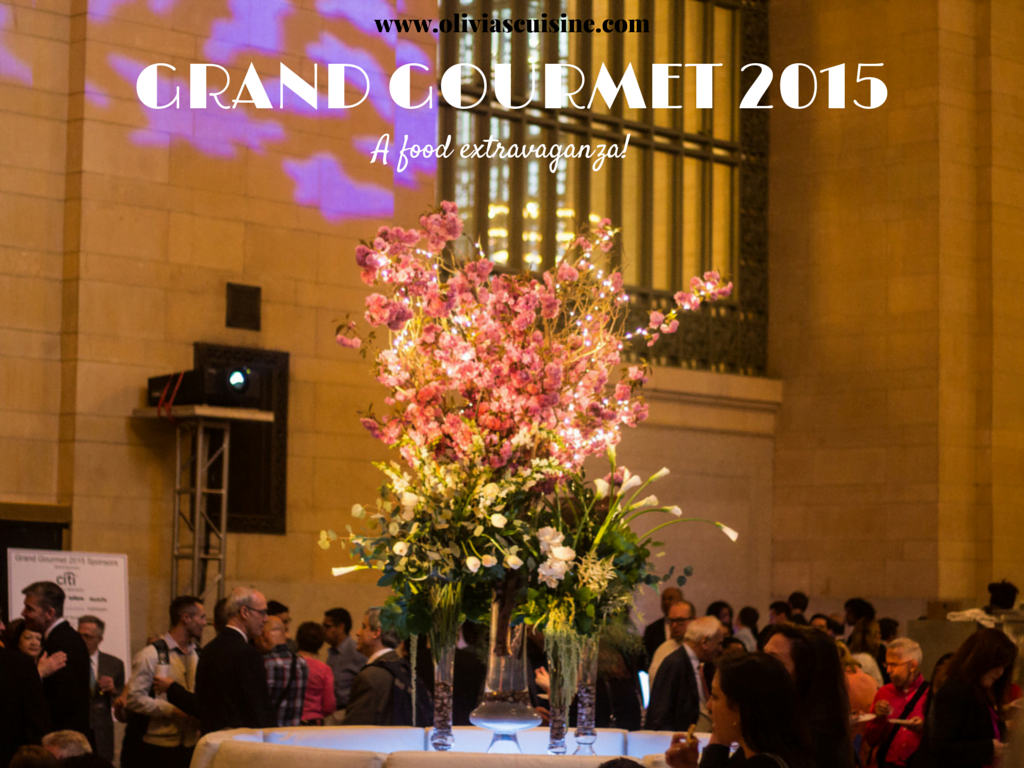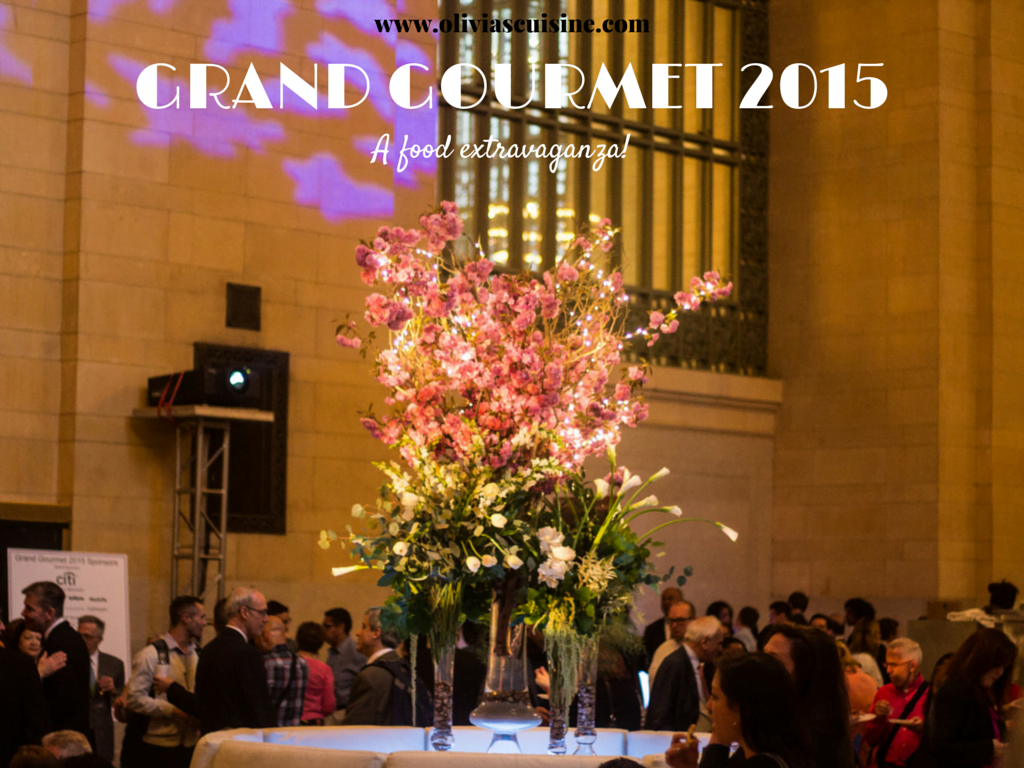 Earlier this month I got to experience some of the best food in NYC. I attended the Grand Gourmet 2015 – The Flavor of Midtown, which is an annual neighborhood restaurant showcase that happens in Grand Central Terminal's Vanderbilt Hall.
Still pinching myself! Olivia's Cuisine covering one of the biggest food extravaganzas in the food capital of the world? Can you believe it?
Oh my, what a feast that was! Over 1000 foodies gathered together with the same objective: eat good food and drink exquisite cocktails. And the best part? All the net proceeds from the event support homeless service programs in the neighborhood. And also, all the remaining food was picked up by City Harvest. Yeah, no wasting all that delicious food!
I will apologize in advance for the avalanche of pictures coming your way. But how else could I show you how much fun I had?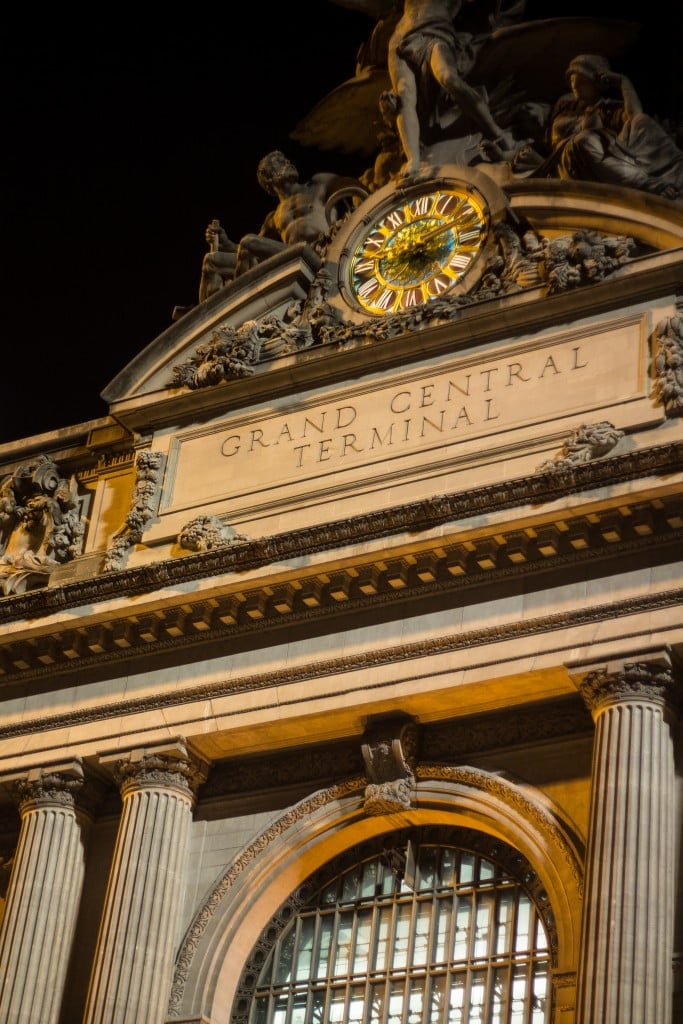 Participating restaurants included Alfredo 100, American Girl Place New York Café, Ammos Estiatorio, Beer Table, Benjamin Steakhouse, Bookmarks, Butterfield 8 Restaurant & Lounge, Café Centro, Chola, Club 101, Da Noi, Davio's Northern Italian Steakhouse, Desmond's Steakhouse, FIKA, Grand Central Oyster Bar & Restaurant, Jacques Torres Chocolate, JOE, La Fonda Del Sol, Li-Lac Chocolates, Magnolia Bakery, Michael Jordan's The Steak House N.Y.C., Murray's Cheese, Naples 45 Ristorante e Pizzeria, New York Central Restaurant and Lounge at Grand Hyatt New York, NYY Steak, Pera Mediterranean Brasserie, Pershing Square, Piatsa Kalamaki, Public House New York, Ruby Foo's Times Square, Shake Shack, St. Andrews Restaurant & Bar, STOUT Grand Central, Strip House Midtown, The Campbell Apartment, The Capital Grille, The Four Seasons Restaurant, The LCL: Bar & Kitchen at the Westin New York Grand Central, The Sea Fire Grill, The Wheeltapper Pub at The Fitzpatrick Grand Central Hotel, Triomphe Restaurant at The Iroquois New York and Va Presto by John Scotto. Beverage sponsors included American Juice Company, Hosmer Winery and Wagner Vineyards.
I'm sorry for not linking to all of these places, or Google would penalize me, but you can just type the name of whatever place interests you on your search engine and you will find their website!
I'm telling you, friends, these are some of the best restaurants in New York and they were all under one roof in a huge food festival celebration.
What I found most interesting about this event is that I got to experience some places that are waaaay out of my budget. The city is an expensive place, especially for food. So how great is it that these restaurants showcased some of their best dishes for us mere mortals?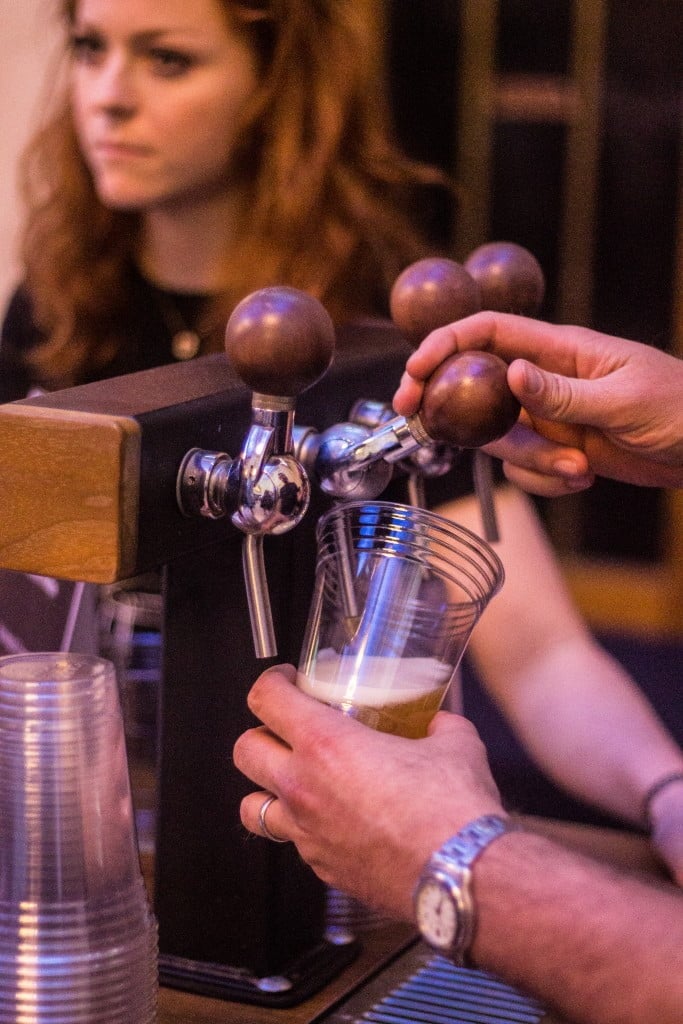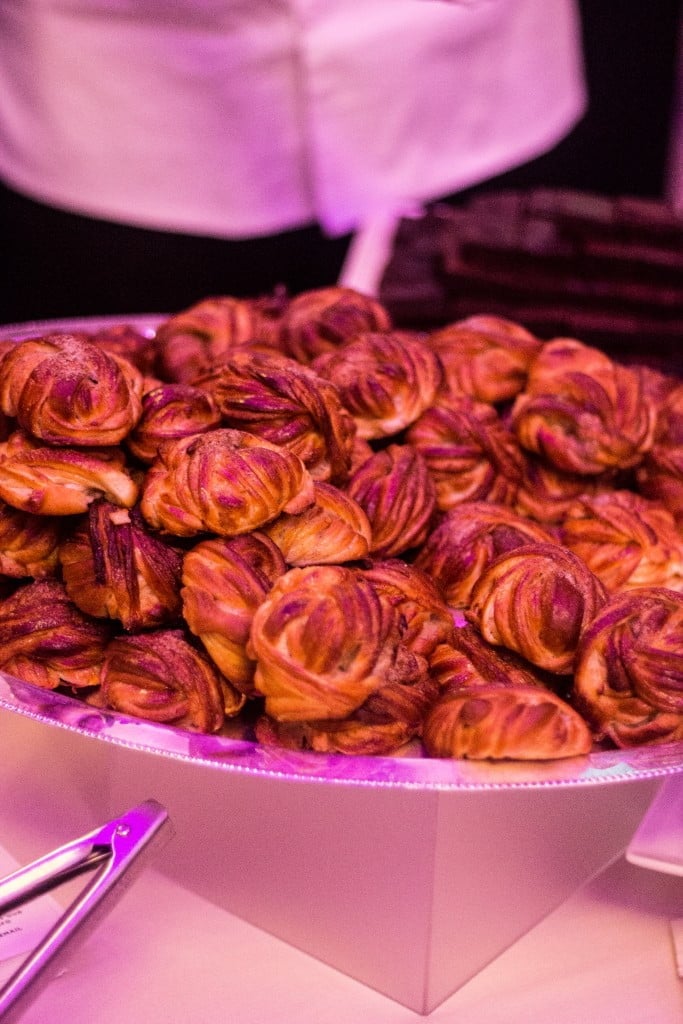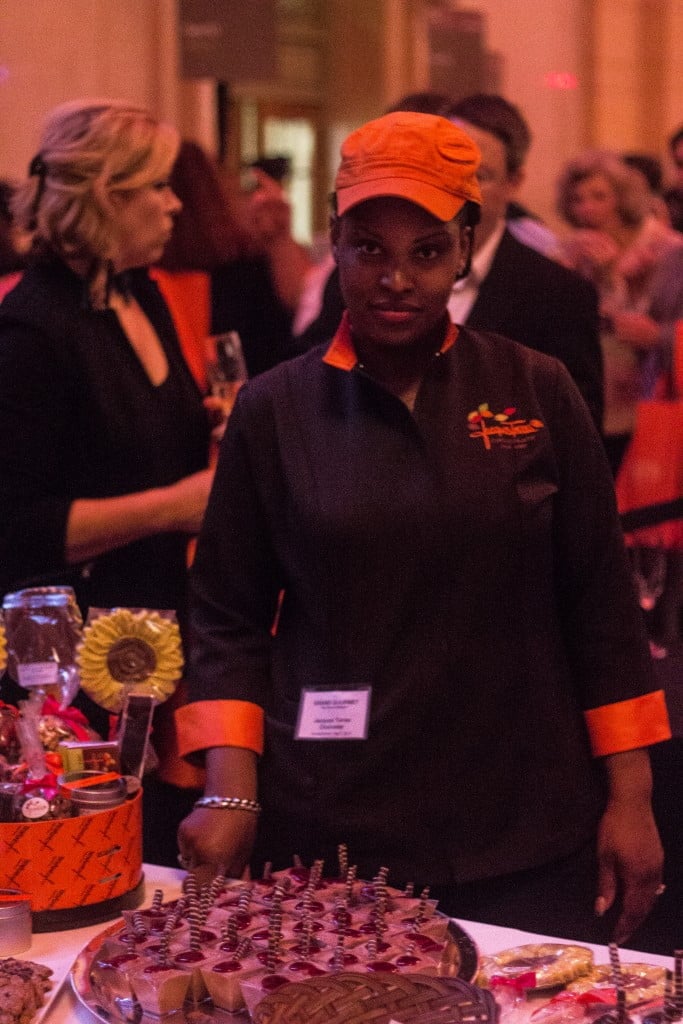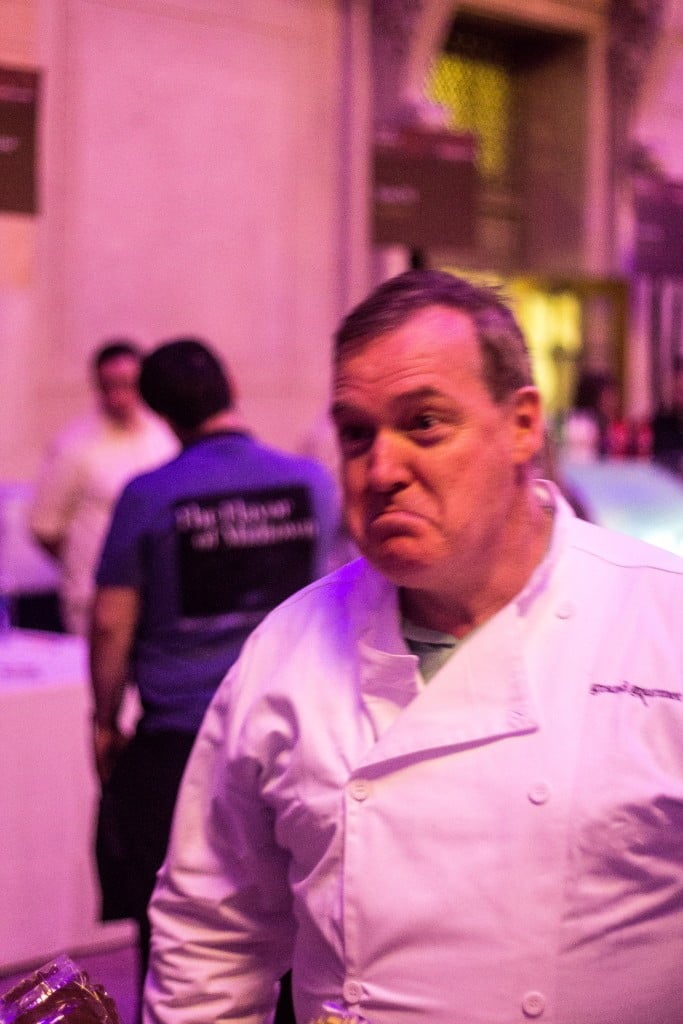 Excuse the lack of focus in the picture above, but I absolutely had to post it. Yes, it is Jacques Torres indeed, one of the most famous chocolateirs in the world. What a fun character…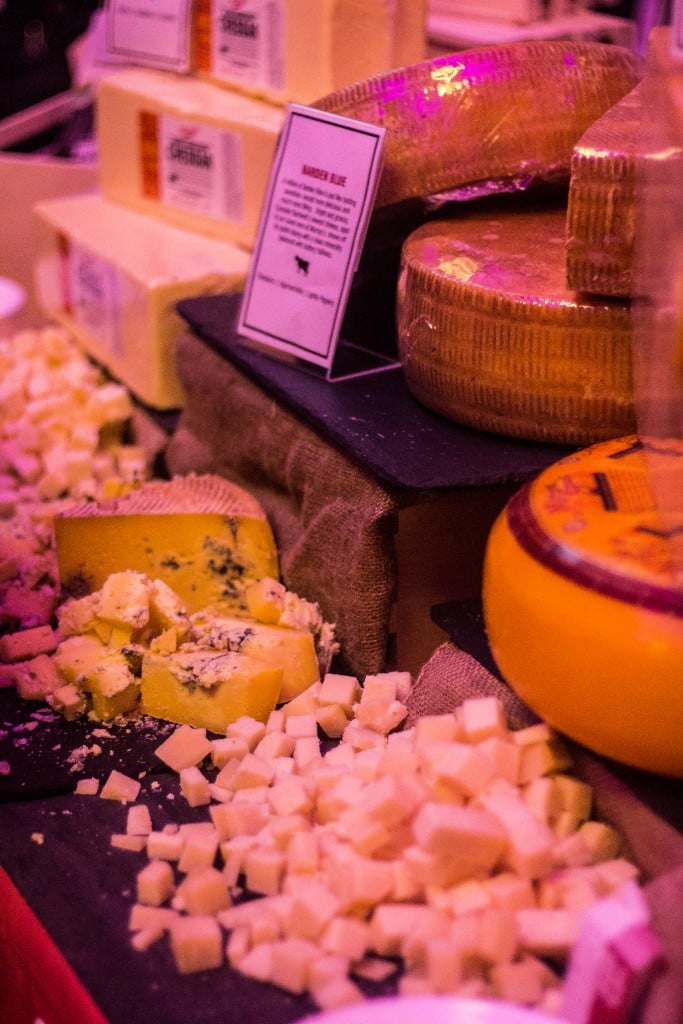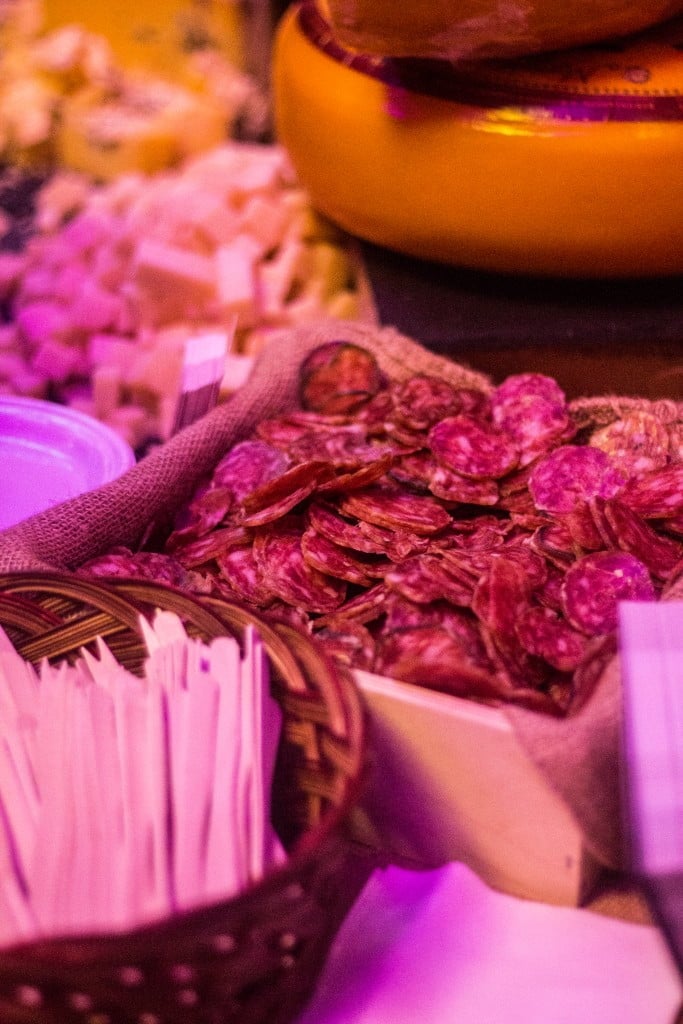 Murray's Cheese: my newest obsession!
You guys know how much of a cheeseaholic I am. I'm not ashamed to admit I spent a good part of my time in the event by the cheese bar, chatting with their lovely peeps.
If you're interested in visiting them, their main store is in the Greenwich Village, but they also have a store in Grand Central Station. And they have classes too! Can't wait to take the Mozzarella Making class!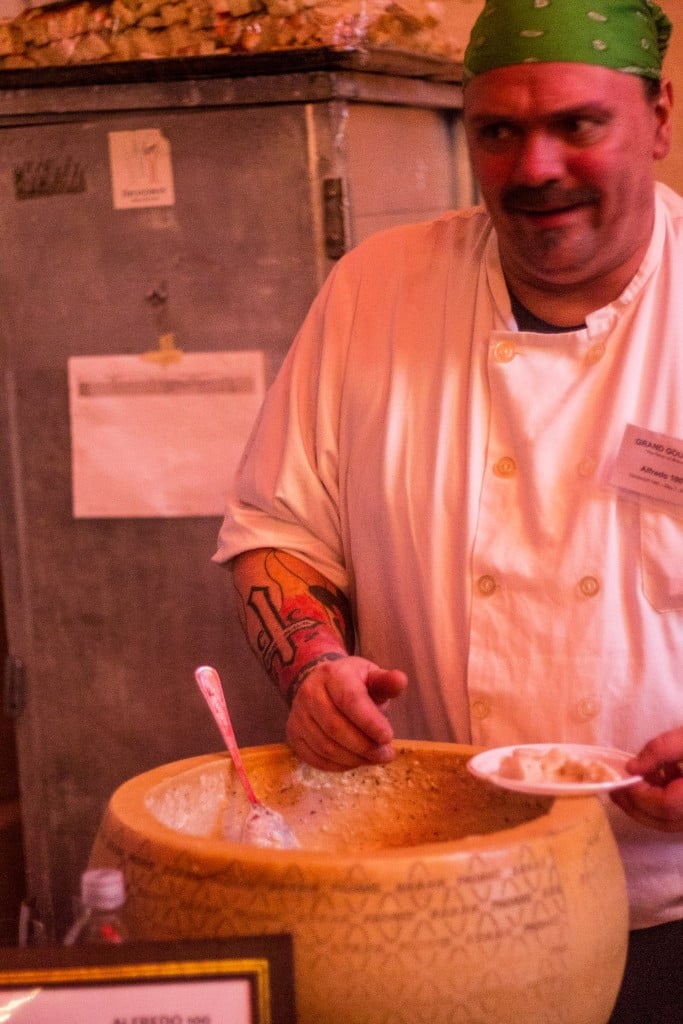 The winning savory dish? The 'Gnocchi al Parmigiano e olio al tartufo bianco' from Alfredo 100, the reincarnation of New York's legendary Alfredo's of Rome. This is one of my favorite restaurants in NYC and the best Fettucine Alfredo in the world. I had it for the first time at Disney World (when they used to be the Italy restaurant) when I was a child… and have since been obsessed with this dish.
Until I had their truffled gnocchi. I seriously can't stop thinking of it! And yes, I had it twice! :P (Please expect an attempt of recreation in the near future of this blog! I mean, if I can afford the white truffles…)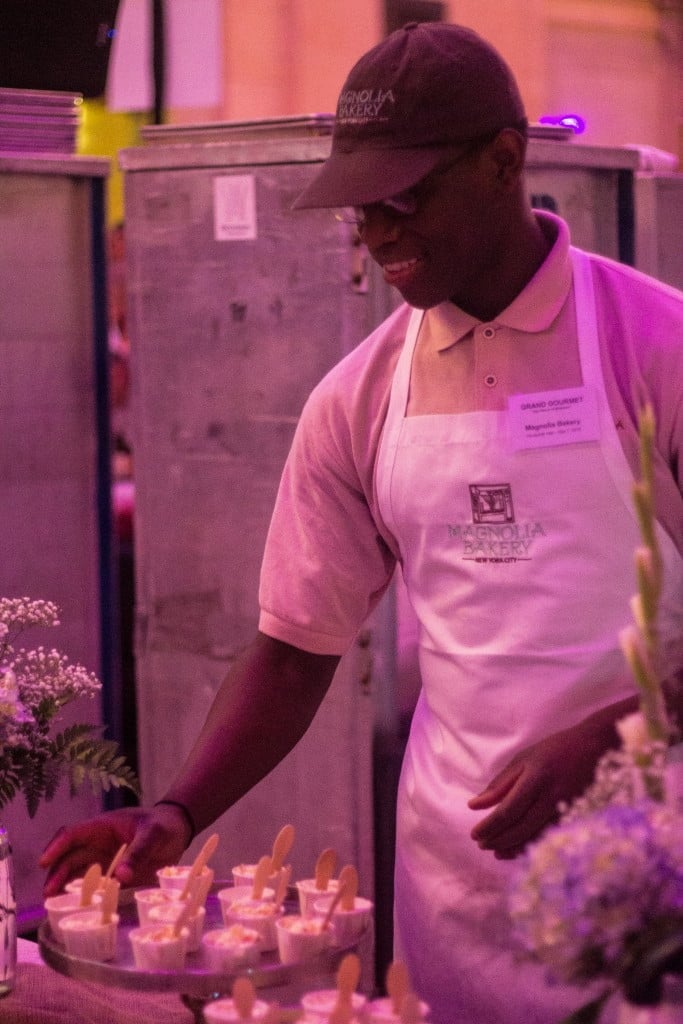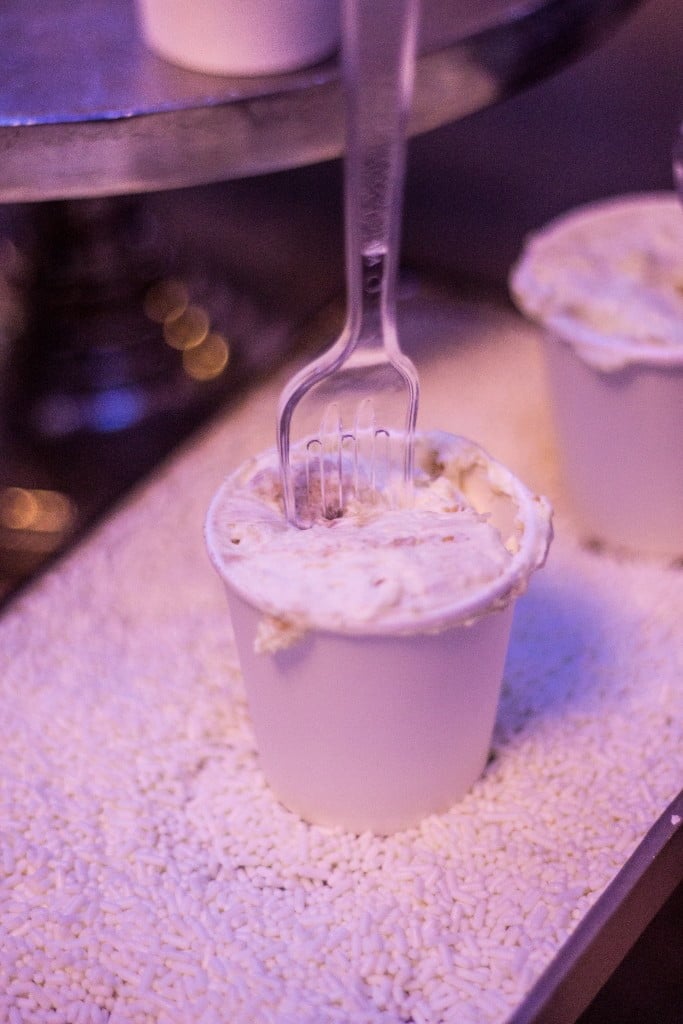 Oh I'm still dreaming about that banana pudding from Magnolia… which for me takes the prize of best dessert! So creamy, so sweet, so bananany (Yes, I just invented a word!). It is pure heaven in a spoon!
I'm usually not a cupcake addicted person, so I don't visit Magnolia as often. I mean, that was because I had no idea this banana pudding existed. Just watch me be at Magnolia daily from now on… (Just kidding! Maybe just every other day, because I got the recipeeeee! Let me know if you want me to share it!)
Also, I'm deeply in love with those silver cake stands…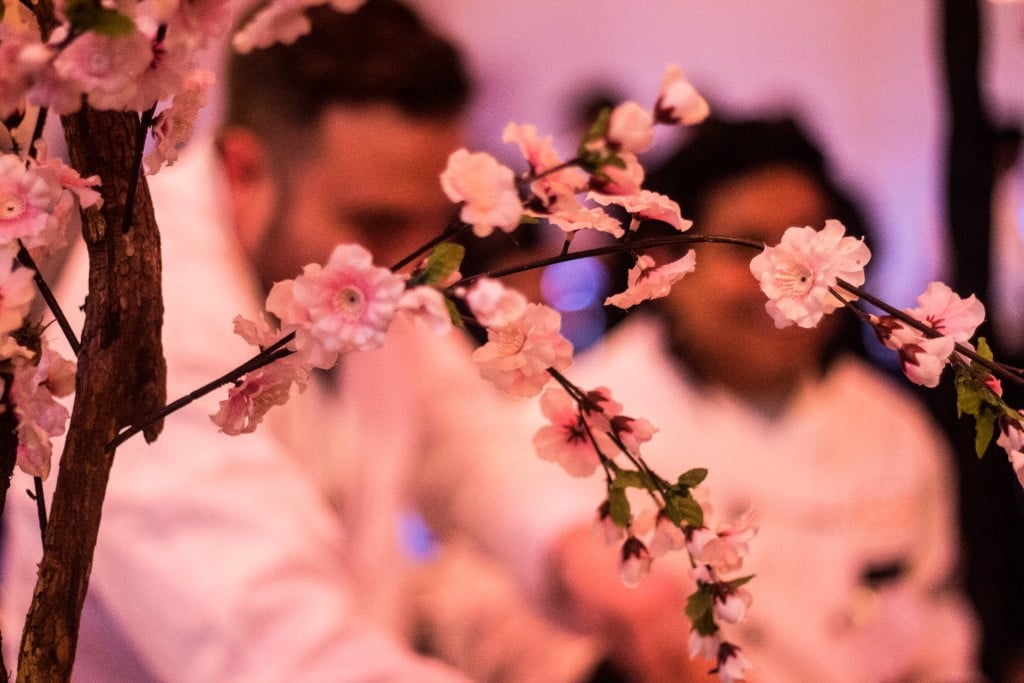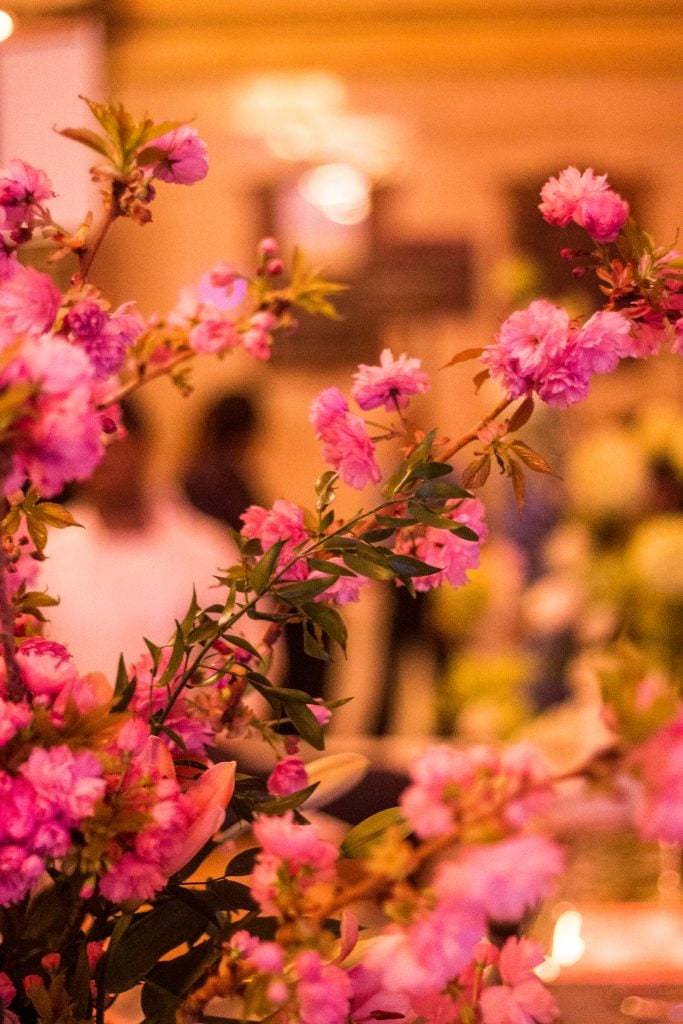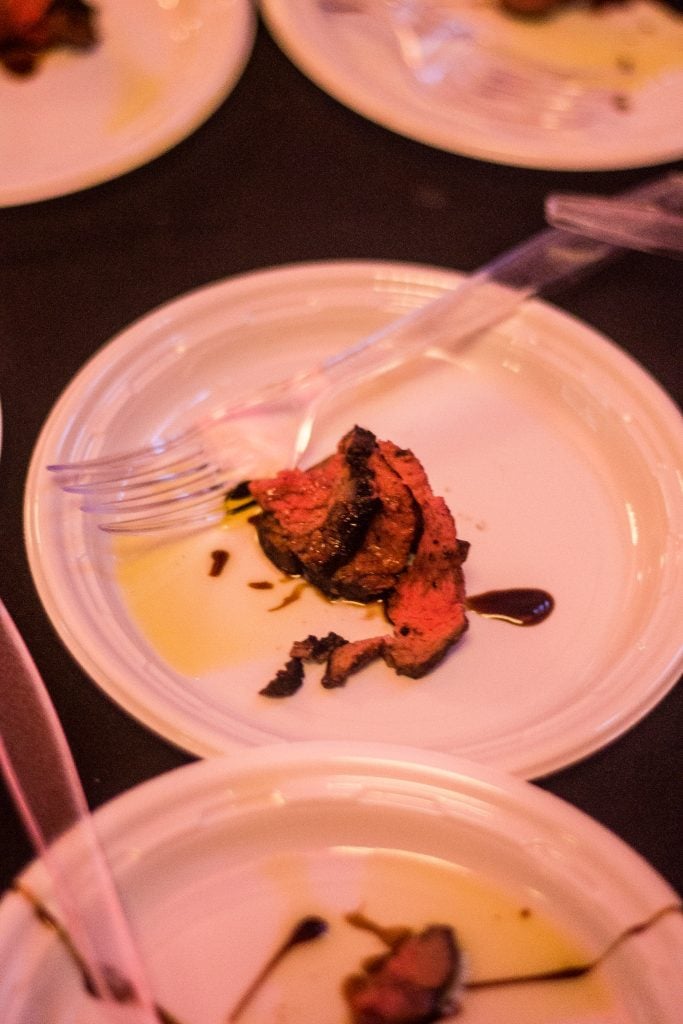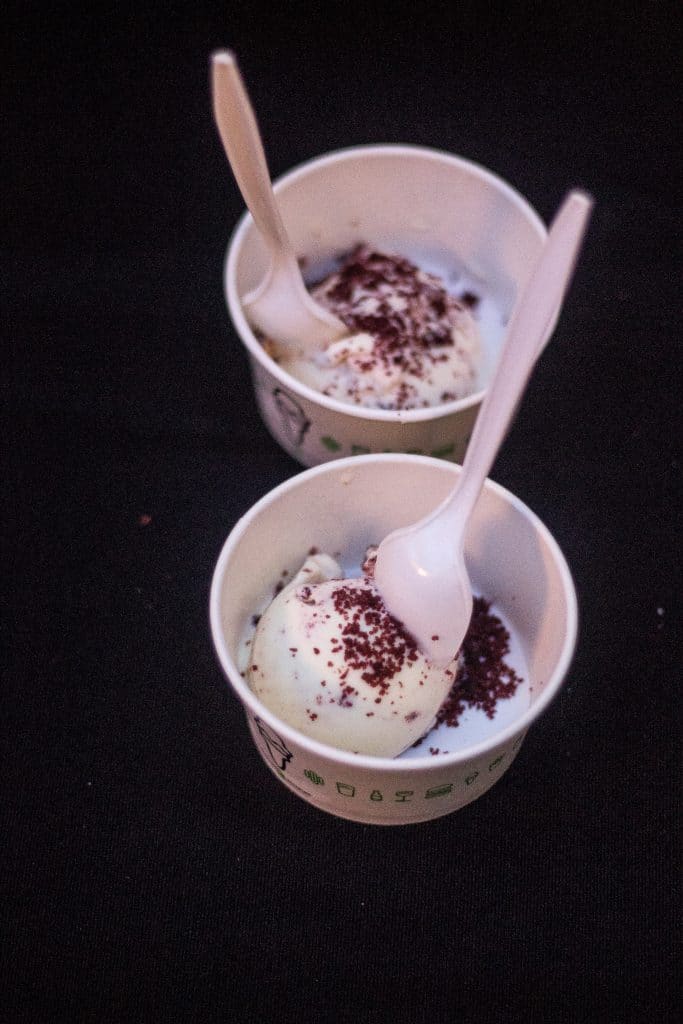 My only disappointment: Shake Shack brought dessert instead of burgers… I was so excited when I found out they would be there because I'm a huge fan of their burgers. Oh well… good thing this Red Velvet Frozen Custard was delicious or I'd have given them a piece of my mind!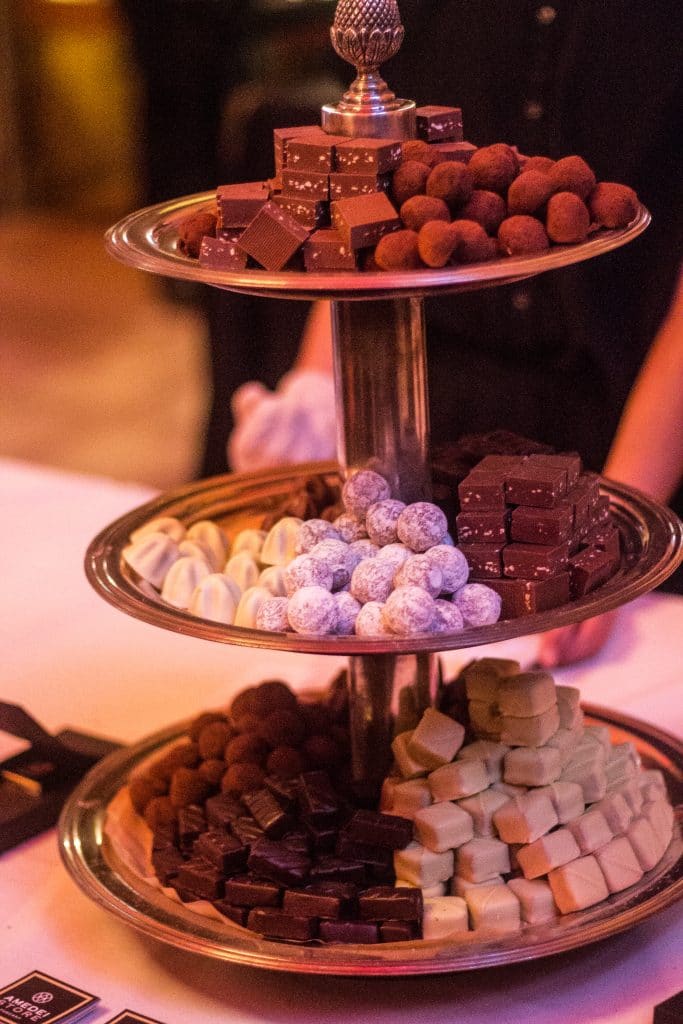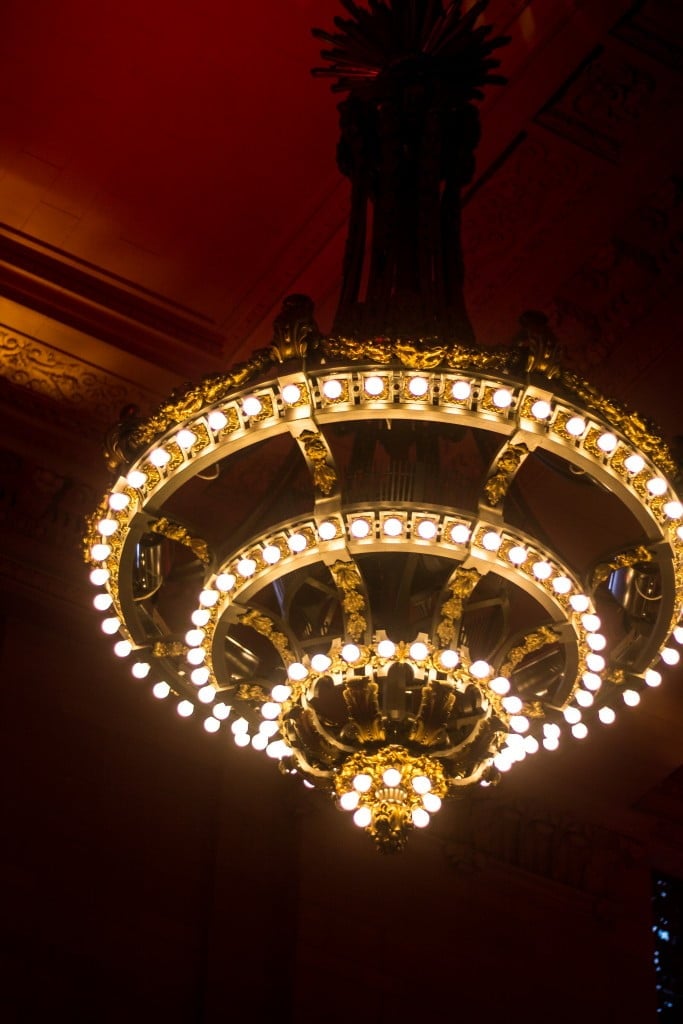 So what do you think? Are you hungry yet? :)
As I said, if you're a foodie and you're in NYC (or if you wanna schedule your next NYC trip) you have to attend Grand Gourmet at least once in your life. Oh, who am I kidding? You will wanna come every year!
See you at Grand Gourmet 2016!
(Disclosure: I was invited to attend Grand Gourmet 2015 in exchange to writing a blog post about it.)