Halloween Eyeball Punch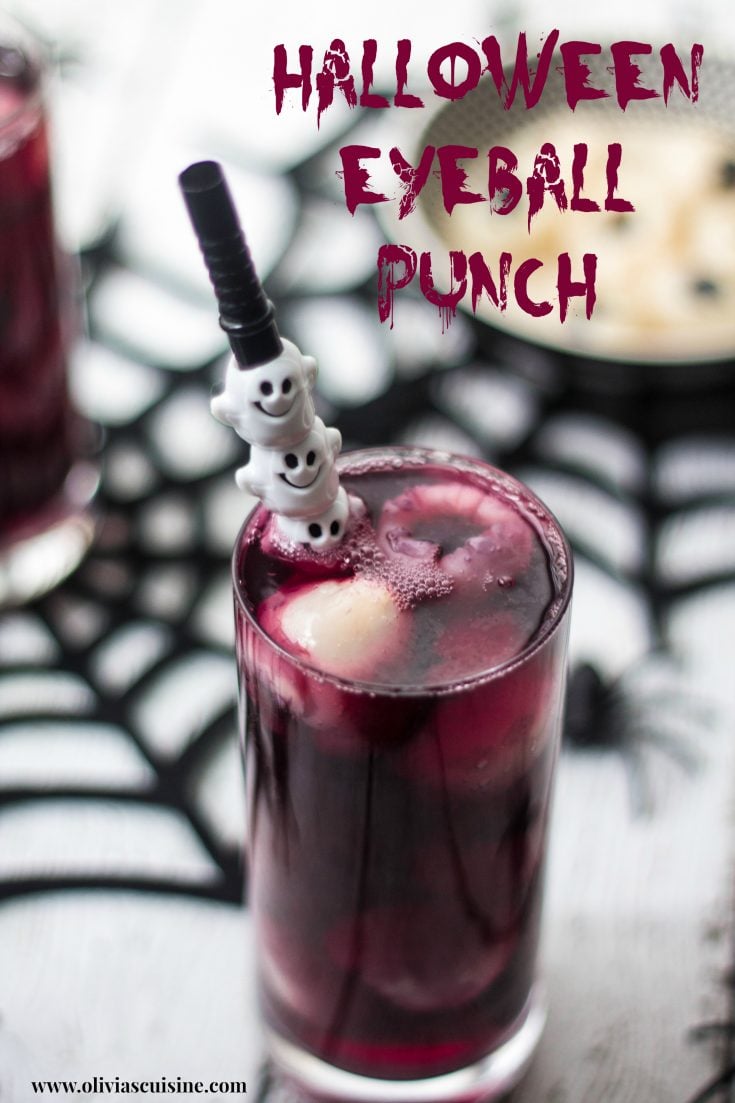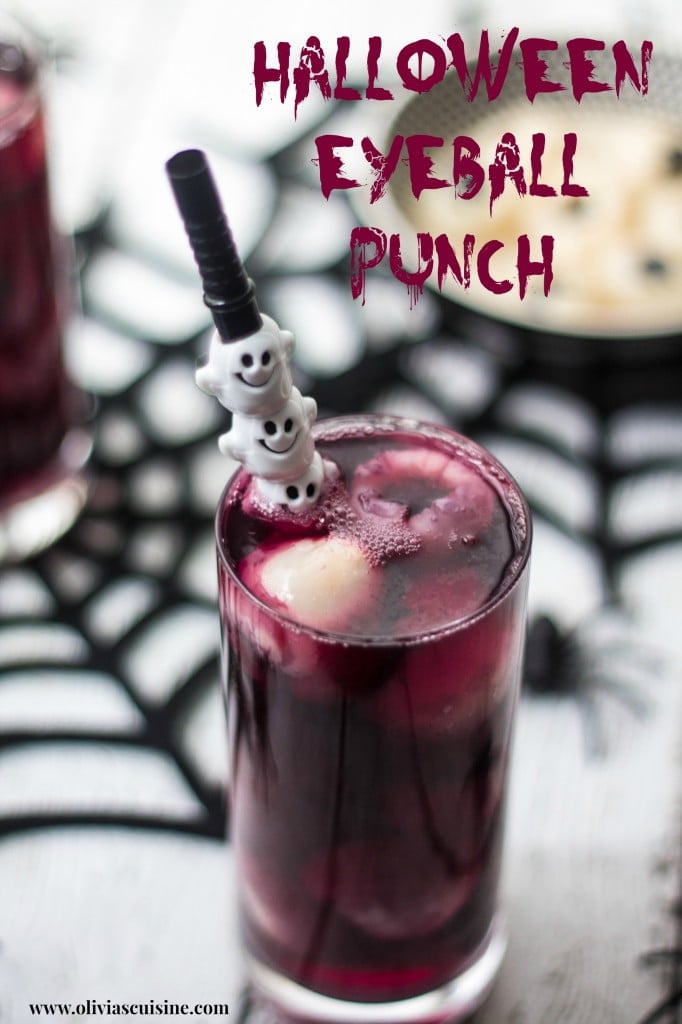 Happy Halloween, everyone!
I hope you enjoyed all the Halloween themed recipes I shared with you this week! It was hard to narrow it down to a small amount, since I had so many ideas. Oh well, now I have to wait 'til next year to share them with you!!!
Today I decided to share a Halloween cocktail since many of you might be hosting or attending parties and looking for spooky cocktails to serve. This Halloween Eyeball Punch can be served virgin or with alcohol and will scare whoever takes a sip and finds several "eyeballs" in their drink.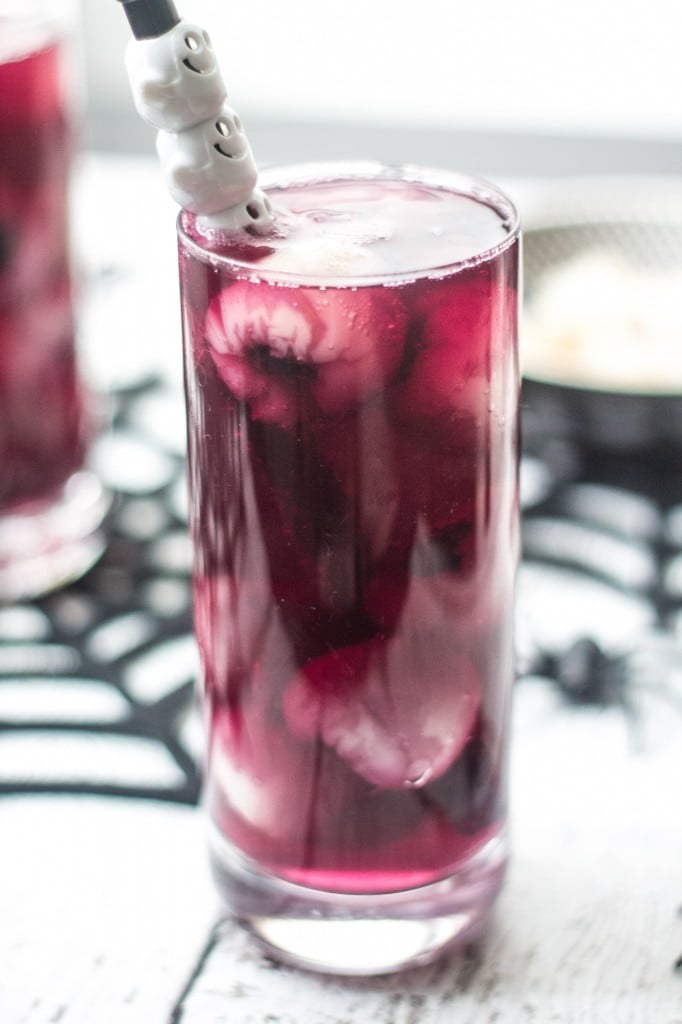 The "eyeballs" are made of lychees and blueberries. I absolutely love lychees and when I'm drinking this cocktail, I can't wait to finish it so I can eat them. Oh, who am I kidding? I usually "fish" for them with my fingers! It usually results in me making a mess and getting punch all over myself. How classy!!! (Totally worth it though!)
You could also add some strawberry (or raspberry) jam inside the lychees before you stuff them with the blueberries so they look like bloody eyeballs! That would be even creepier, wouldn't it? Good! That's the intention!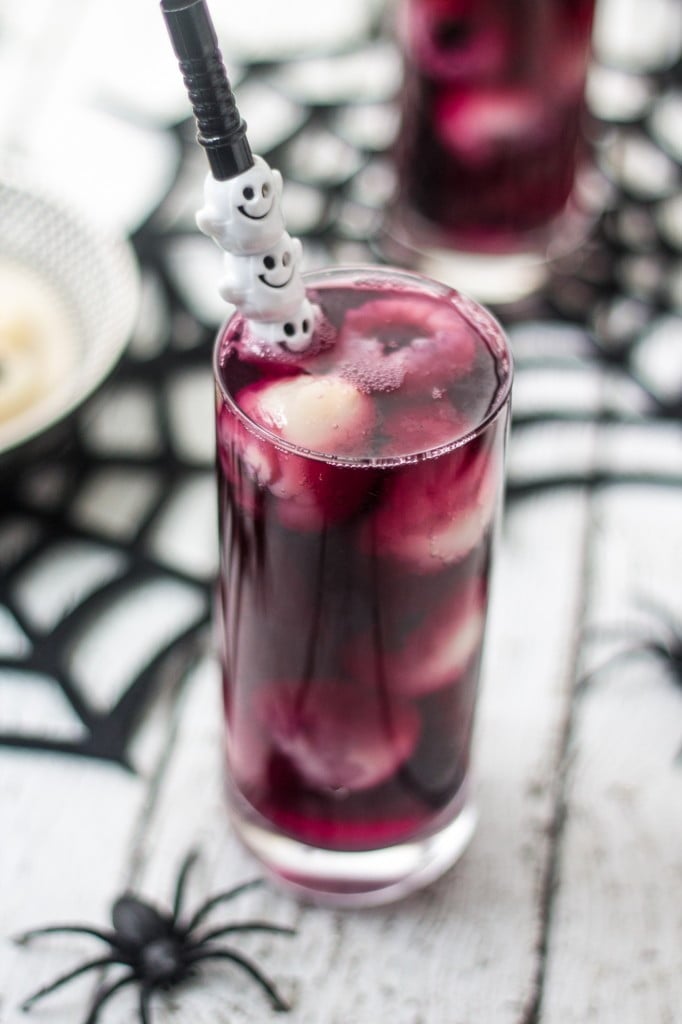 This cocktail is a bit on the tart side because of the black currant juice, so if you want to make it sweeter, just substitute the seltzer for Sprite or any other lemon lime soda brand of your choice.
And there you have it: the perfect cocktail for your Halloween party! I'm actually a little jealous of all you guys that will be celebrating Halloween. I will be working while you all have fun! :( Maybe next year I will throw an unforgivable party that will require months of planning (Yes, I do need months of prep because I like to plan every single decoration, food, drinks, music!). Oh that would be so awesome! But for now, to make me happy, you can promise me to make my cocktail so I can be there in spirit (literally! lol Got it? Spirits = alcohol? Duh!). Deal?!?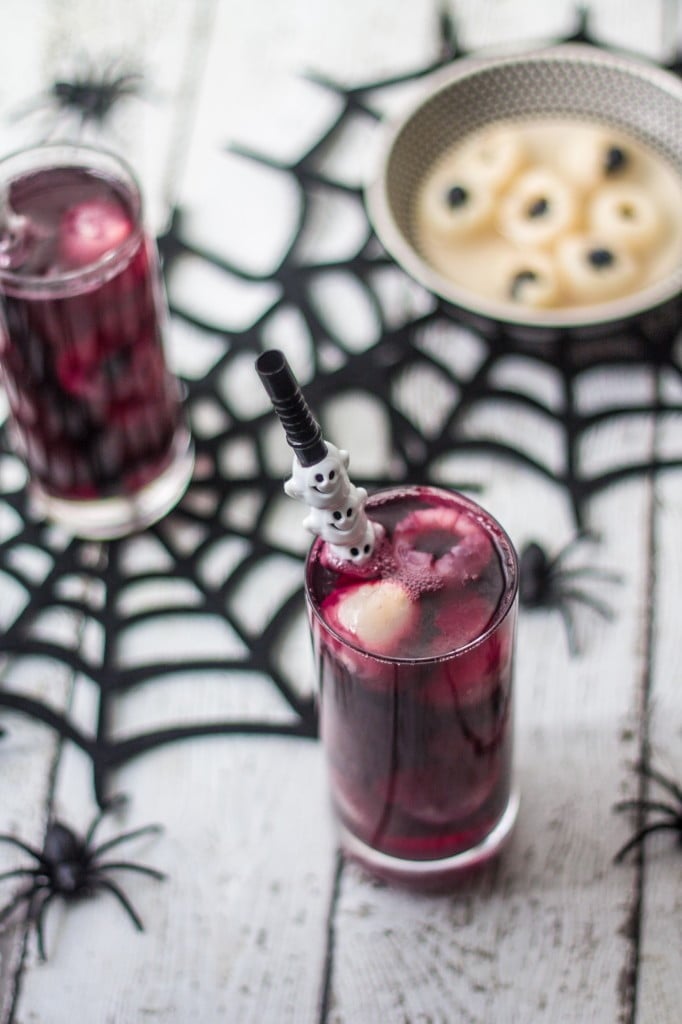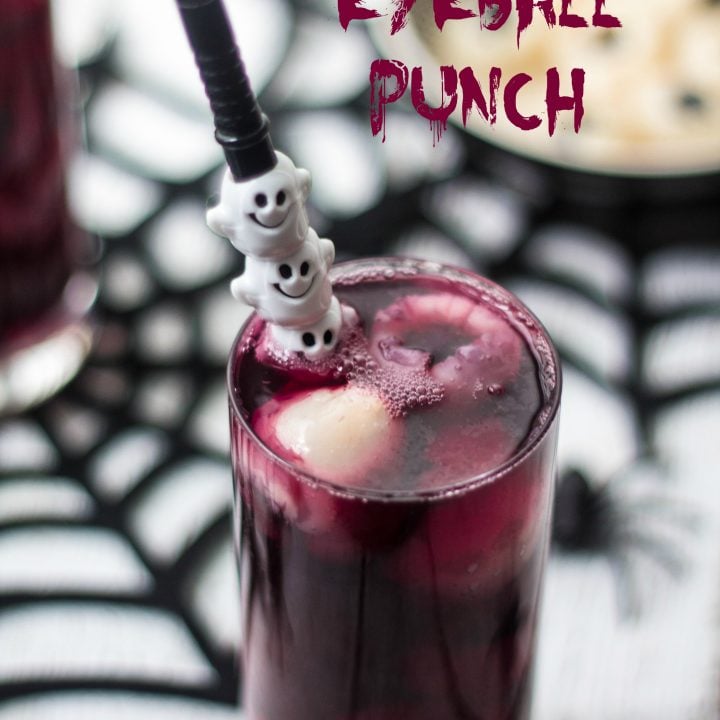 Halloween Eyeball Punch
Ingredients
18 lychees (canned)
18 fresh blueberries
1/2 cup concentrate black currant juice (unsweetened)
1/2 cup syrup from lychee can
4 cups lemon lime seltzer (or Sprite if you want it to be sweeter)
3oz light rum (optional)
1.5oz Grand Marnier (optional)
Instructions
Stick the blueberries inside the lychees cavities and bring them to the freezer for 1 hour.
In a bowl or pitcher, stir together the black currant juice, the syrup, the rum and the Grand Marnier (if using). Add the "eyeballs" and the seltzer and stir lightly.
Serve in Highball glasses.