Oreo O's Breakfast Parfait
This Oreo O's Breakfast Parfait recipe is sponsored by Post Consumer Brands.
Tired of the same old, boring breakfast? These fun little parfaits are simple and oh so delicious, thanks to an old childhood favorite who is making a comeback! ?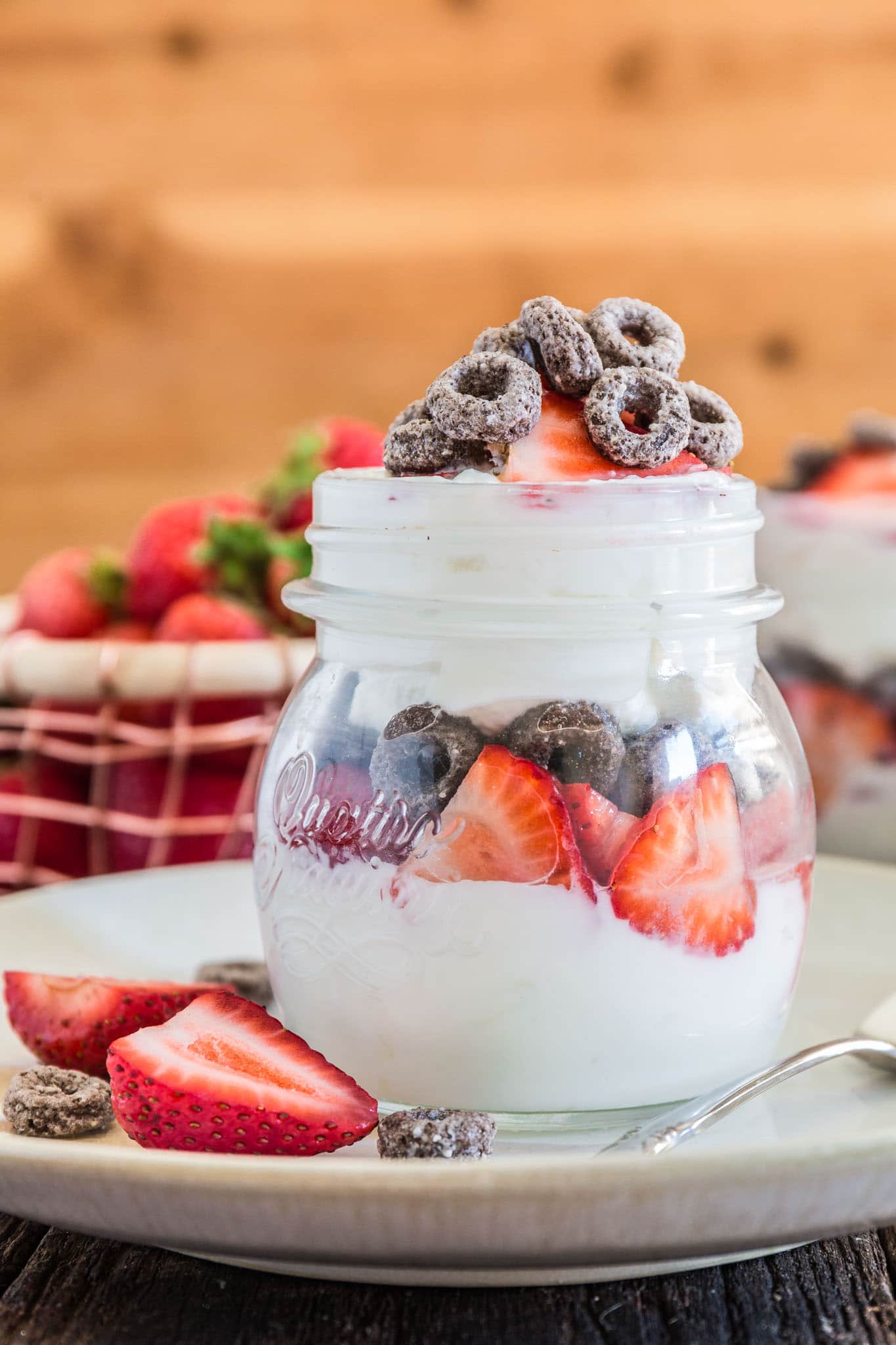 Yep! Oreo O's are back, y'all! And they are better than ever.
Oh, who am I kidding? Little Olivia, back in São Paulo (Brazil) had no idea Oreo O's were a thing. She did get to enjoy lots of delicious food growing up, most made by her blog famous grandma, but chocolatey, crunchy, amazingly delicious Oreo O's were not part of her childhood.
In fact, the only reason I now know they are not a brand new product is because when I was celebrating finding them at Shop-Rite, my husband quickly popped my bubble saying that he and his sister used to love them when they were young.
Okay… Okay… I see your childhood Oreo O's and I raise you this beautiful Oreo O's Breakfast Parfait, Timothy Sullivan. ???
Ha! I doubt Little Tim had these growing up…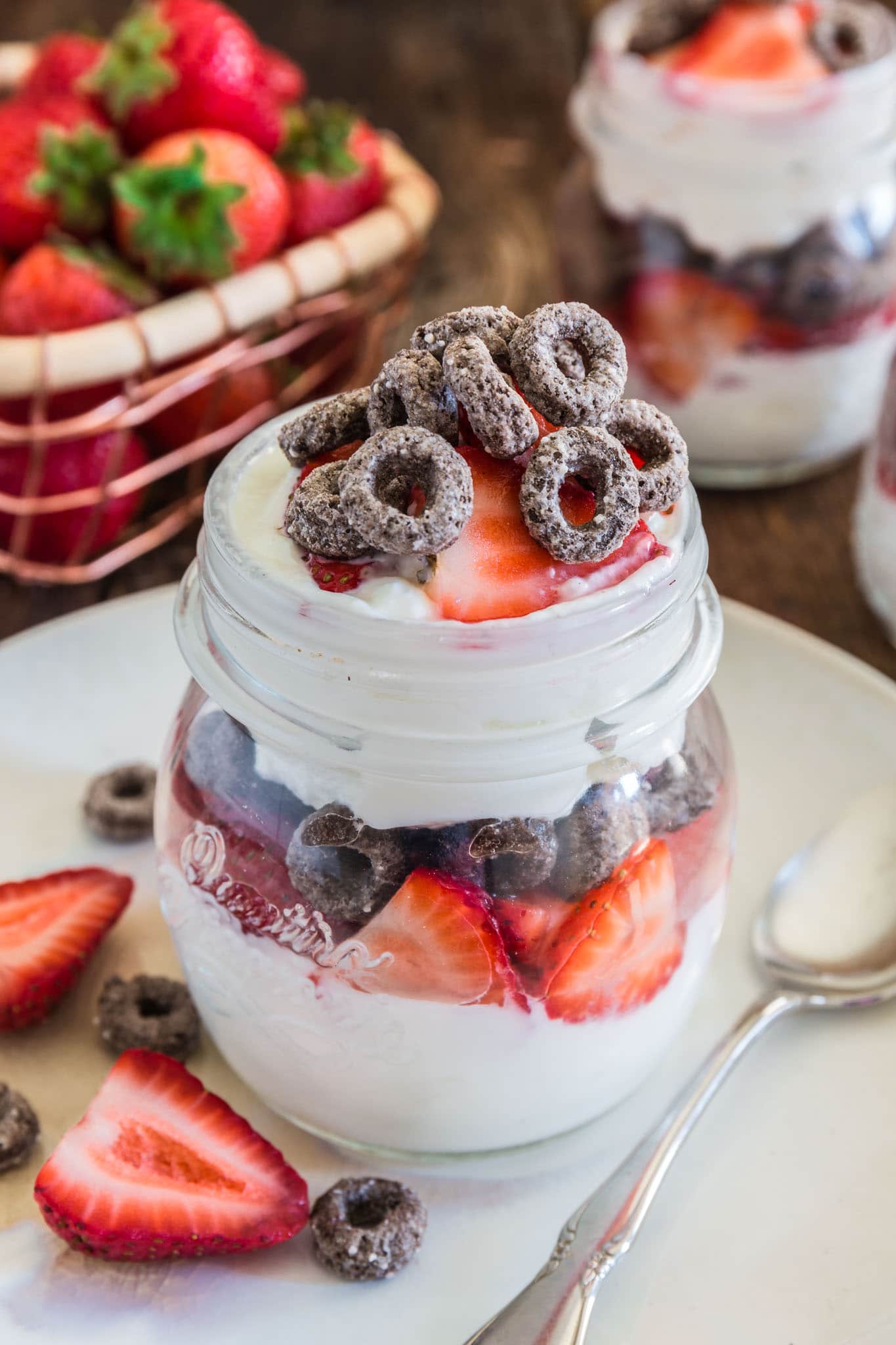 Jokes aside, I made these yogurt parfaits for breakfast today and they were a hit!
I had scored some 2 for 1 sweet, plump strawberries trays at my grocery store and was running out of ideas on how to use them.
So I combined greek yogurt, strawberries, Oreo O's and a drizzle of honey. And just like that, the most delicious breakfast parfait was born!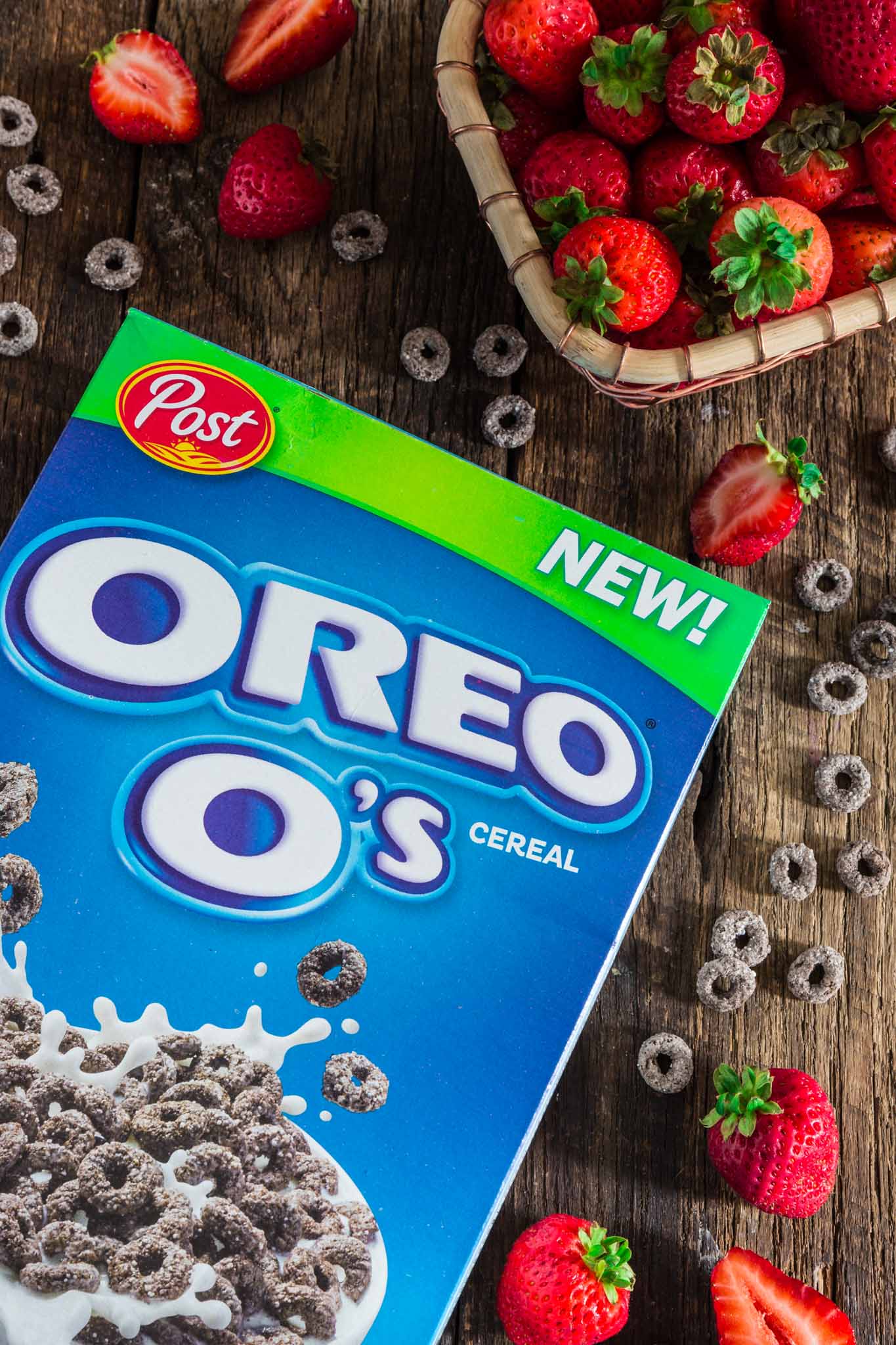 The thing about this delightful parfait is that you will feel like you are eating dessert for breakfast.
I don't know about you, but nothing brightens my day like starting the morning with a treat that not only tastes good but is also good for you!
And as I sit here writing these words, I wish I had some left to have as an afternoon snack. Unfortunately, I am out of yogurt and strawberries, so I'm kinda FORCED to add a handful of Oreo O's to a bowl of ice cream!
Let's not even talk about the amount of times I went to the kitchen to eat it by the handful today…
Don't judge! Life is too short to count how many Oreo O's you're ingesting. ?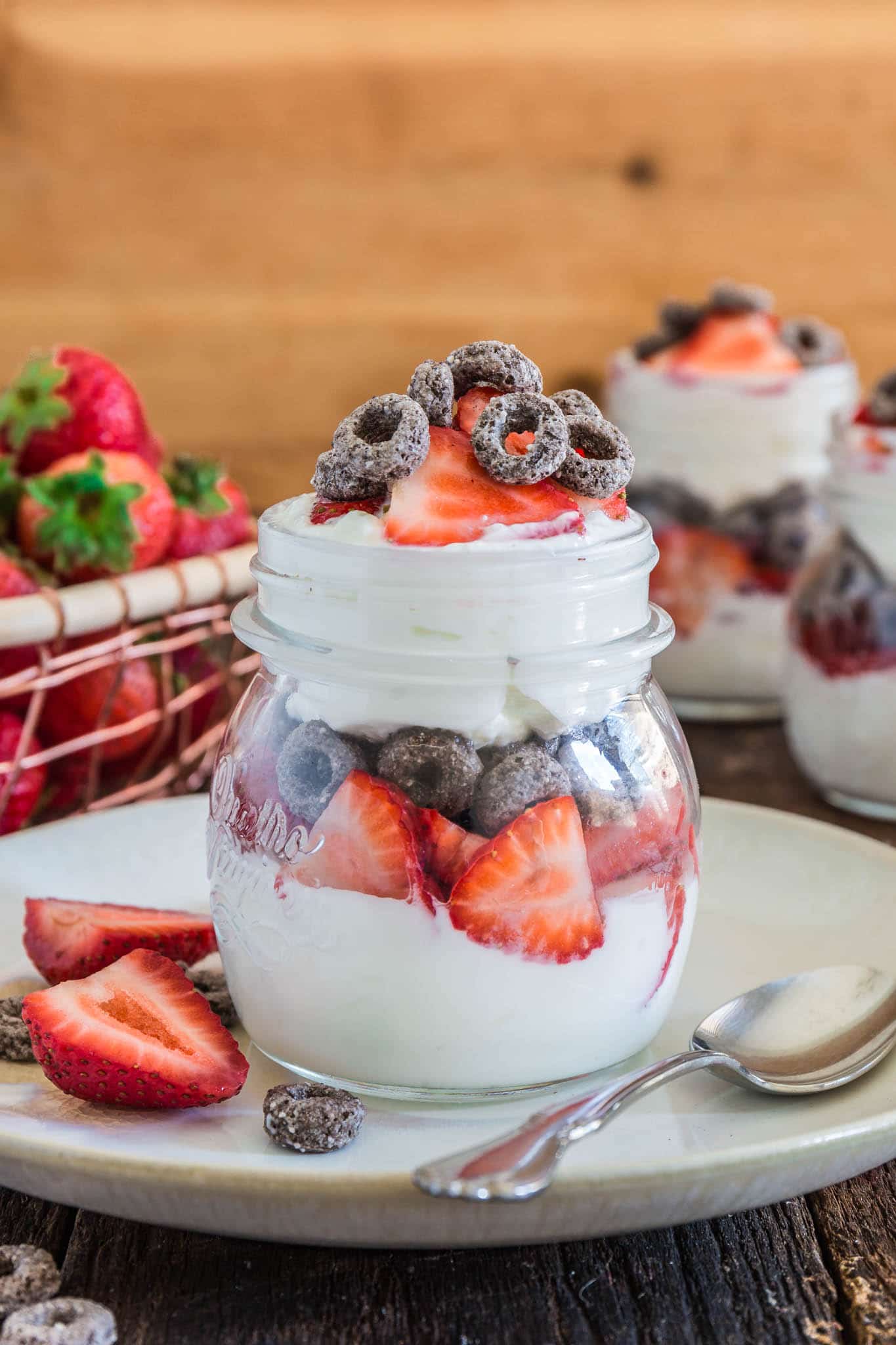 Now, I'm really tempted to tell you that you can make these parfaits ahead. But they are just not the same as the freshly made ones, since the Oreo O's in the middle will get a little soggy.
If you're anything like me, the crunch factor of these is quite important, so I recommend you assemble them right before serving. If crunchiness is not a concern, then by all means, make them the night before so they are ready for grabs in the morning!
Now run to the store to grab those cheap late summer strawberries, some greek yogurt and a package of Oreo O's. I promise you won't regret it!
Oreo O's Breakfast Parfait
Yield: 4
Prep Time: 5 minutes
Total Time: 5 minutes
Ingredients
3 cups greek yogurt
2 cups sliced strawberries
Honey to drizzle (optional)
Instructions
Start with a layer of yogurt in the bottom of 4 cute little mason jars (or glasses).
Top with a layer of sliced strawberries and a layer of Oreo O's. Repeat until the jars/glasses are full!
Drizzle with honey, if desired, and serve immediately!
FIND OREO O'S AT YOUR LOCAL SHOP-RITE: