Sparkling Mint Limeade
I think it's time for some sparkle!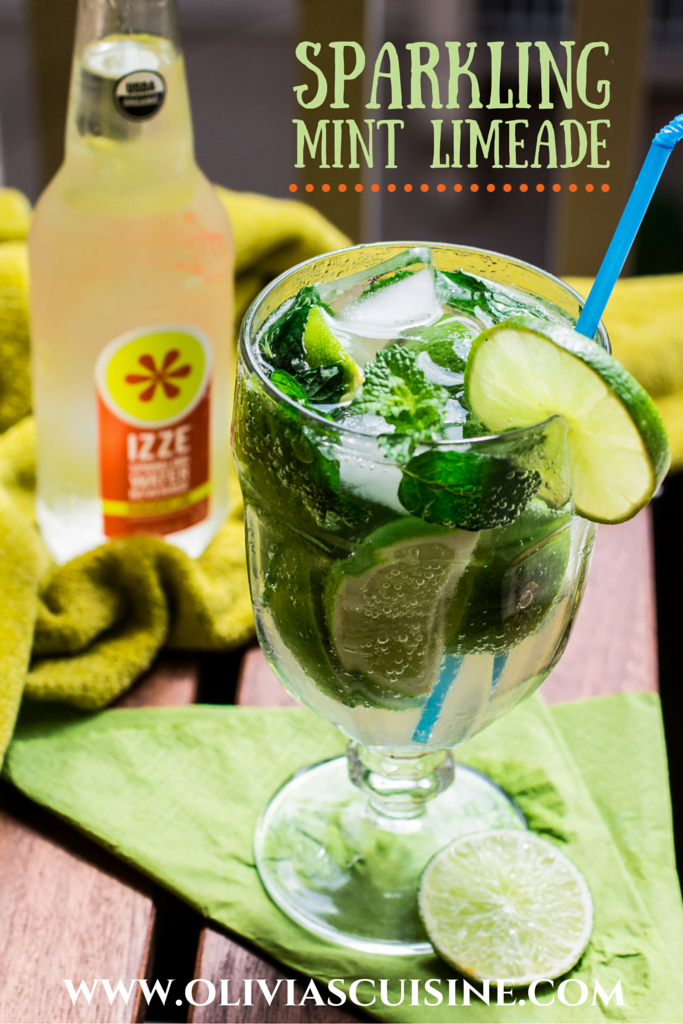 I have some friends coming over for dinner at the new apartment, so I decided to test some drink recipes. This Sparkling Mint Limeade knocked the ball out of the park and what was going to be a non-alcoholic option for whoever doesn't drink booze is now going to be the star of the show.
I might casually display a bottle of vodka or rum for whoever wants to spike their limeades and/or make a Mojito! Cause I know some of the girls might need that extra kick!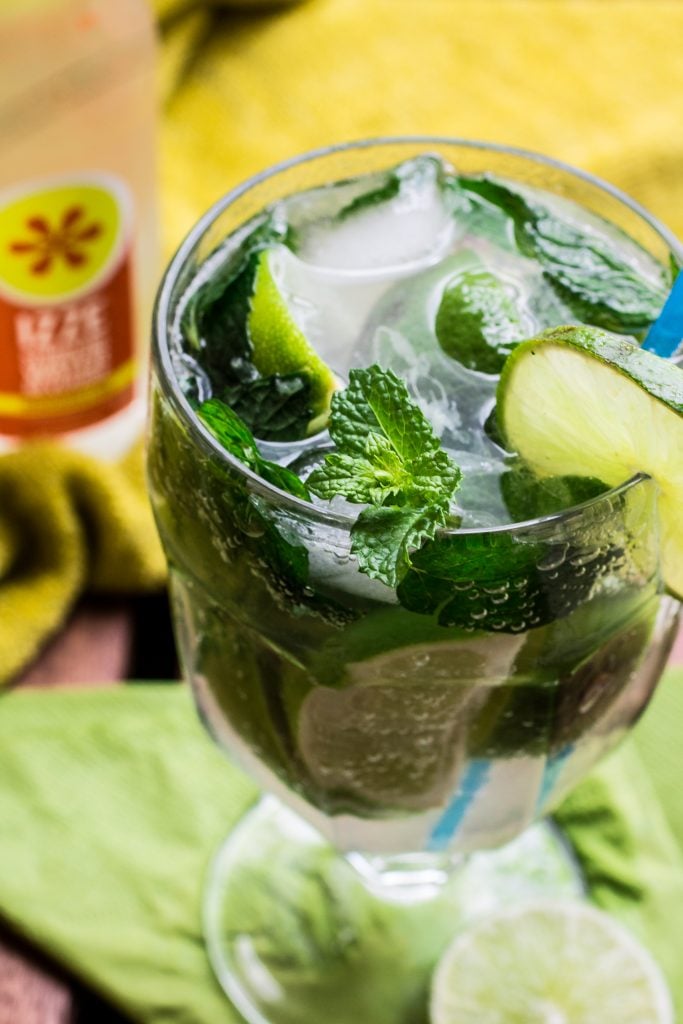 The new apartment is finally starting to look like a home and yesterday I finished assembling the balcony benches.
My mom, who was supposed to fly back to Brazil yesterday, decided to hear my pleas and is staying another week! Yay! So we got out Sparkling Mint Limeades and sat on the balcony so she could enjoy a little of our summer days before she flies back to winter in Brazil!
Oh, who am I kidding? There's no such thing as winter in Brazil. At least not the kind we are used to here in America! But it was nice to enjoy a sunny afternoon while drinking sparkling limeades with my mom! :)
This limeade is really easy to make and a great option if you're trying to avoid sugary sodas or juices.
Just cut a lime in wedges, add to a glass along with a few mint leaves and some agave syrup (or honey) and muddle everything together. Then, top with some iced cold IZZE Mandarin Lime Sparkling Water and voila: a refreshing and fizzy drink that is simply delicious and flavorfully bright!
Don't get me wrong, IZZE Sparkling Water is so good that I'm happy with just a cold bottle of that stuff! But I just couldn't resist spicing things up a bit.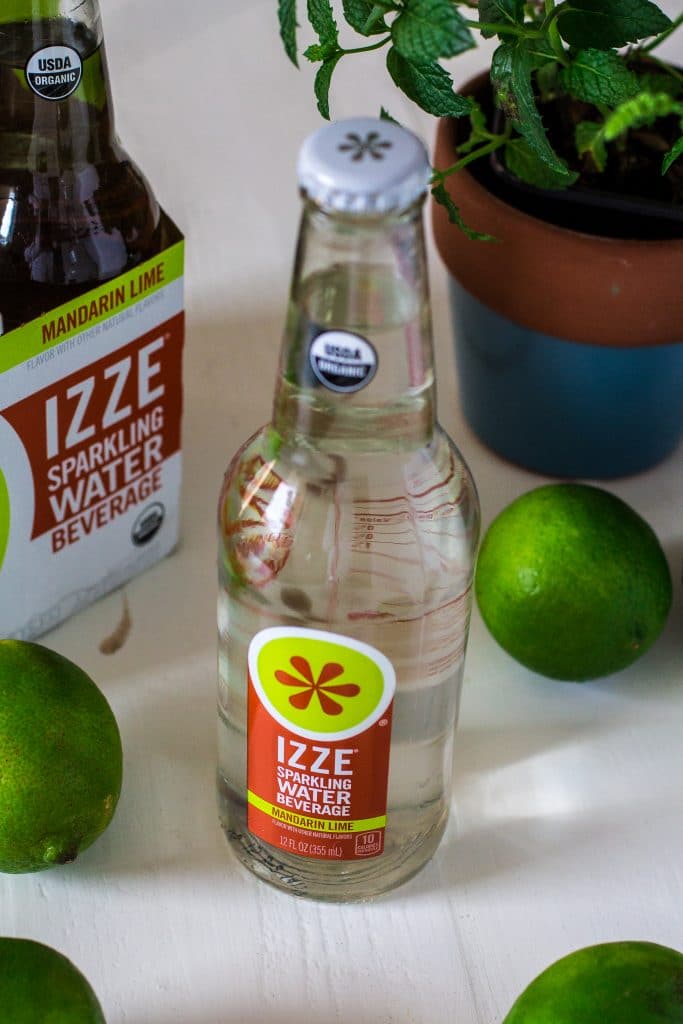 If you haven't tried IZZE yet, it's time to get on that!
IZZE Sparkling Water is USDA Organic Certified – made with organic natural flavors and organic cane sugar. They triple-filter mountain spring water to eliminate all the impurities for the cleanest, freshest sparkling taste! Then they add organic true-to-the-fruit flavors like Mandarin Lime, Raspberry Watermelon and Blackberry Pear. I seriously can't pick a favorite!
If I haven't given you enough reasons to give it a try, you need to know this: IZZE was created by two best friends that wanted to make a drink that not only tasted good but was also good for the world. Also, they named their special new drink after one of the founder's daughter: Isabelle! How effing cute is that?
So there you have it! Reasons to try and love this brand: amazing taste, created by socially responsible people that are also mindful of the environment and delicious limeades.
Plus the bubbles.
Because everything is better when it's bubbly! ;-)
Sparkling Mint Limeade
Yield: 1 glass
Prep Time: 2 minutes
Total Time: 2 minutes
Ingredients
1 lime, cut into 4 wedges
1 teaspoon agave (more or less to taste)
a few leaves of mint to taste
1 cup iced cold IZZE Mandarin Lime Sparkling Water
Lime slices to decorate
Instructions
Muddle the lime wedges, the mint leaves and the agave in a glass.
Pour the sparkling water into the glass and mix with a spoon.
Decorate with lime slices and extra mint leaves. Serve immediately!
I was selected for this opportunity as a member of Clever Girls and the content and opinions expressed here are all my own.