Balsamic Mustard Roast Beef
No holiday table is complete without a beautiful centerpiece roast beef. Glazed with balsamic mustard, this version is both simple and impressive. It will quickly become your go-to recipe for any special occasion!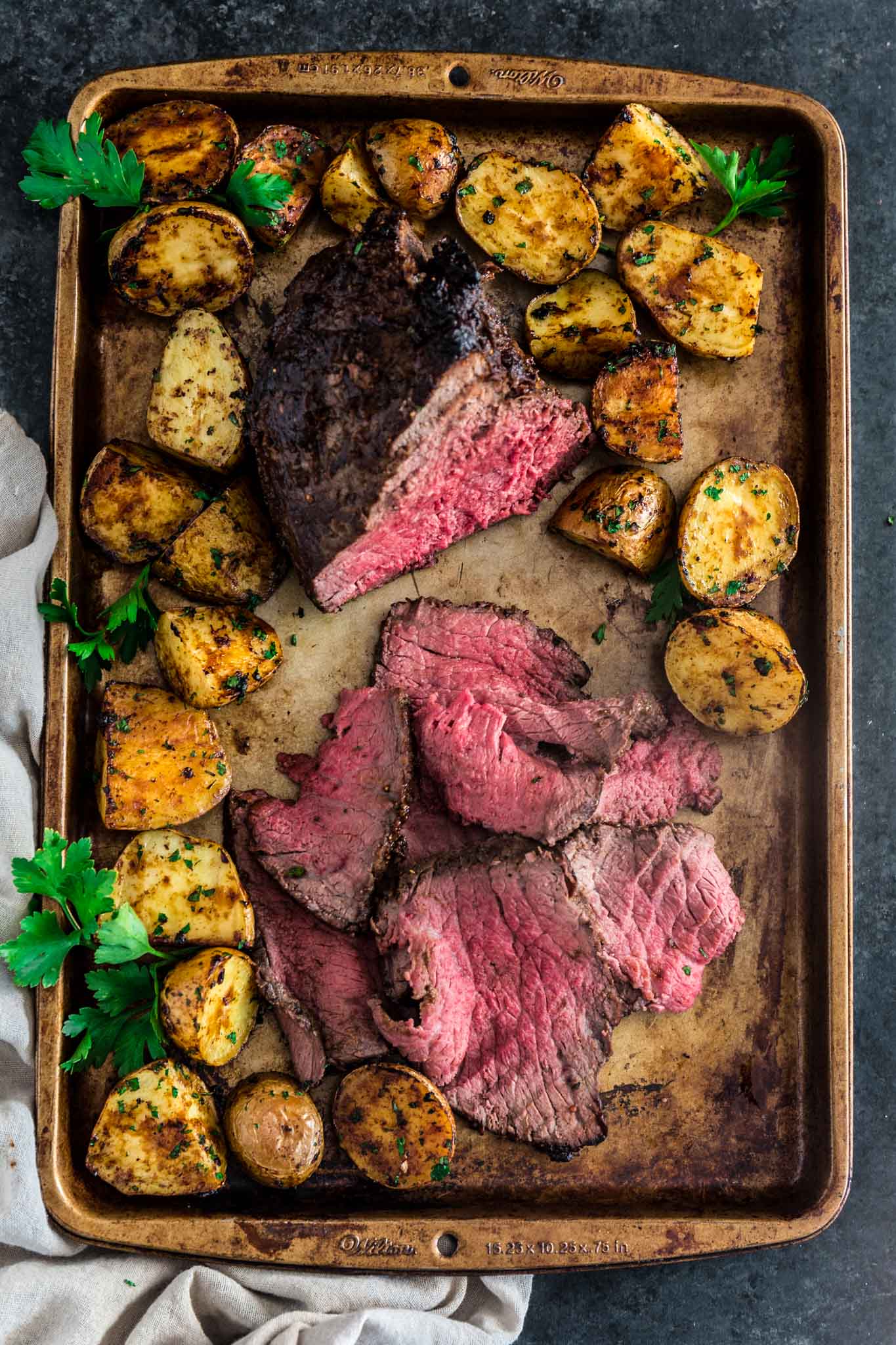 (This post is sponsored by Dean & Deluca.)
Helloooo, meat lovers!
Today's post is for you and only you. Vegetarians/vegans shall not apply and should go find delicious veggie recipes elsewhere.
After all, 'tis the season to eat, drink, and be merry and enjoy a succulent and tender roast beef. And not any roast beef, oh no. I am talking about a majestic Balsamic Mustard Roast Beef that will blow your mind and will have you licking your plate clean!
I have no problem admiting that I'm a little too obsessed with this tangy and sweet balsamic mustard and that is has been balsamic mustard land here at Olivia's Cuisine headquarters for the past week or so, as I'm slabbing it on everything. It is just so delicious!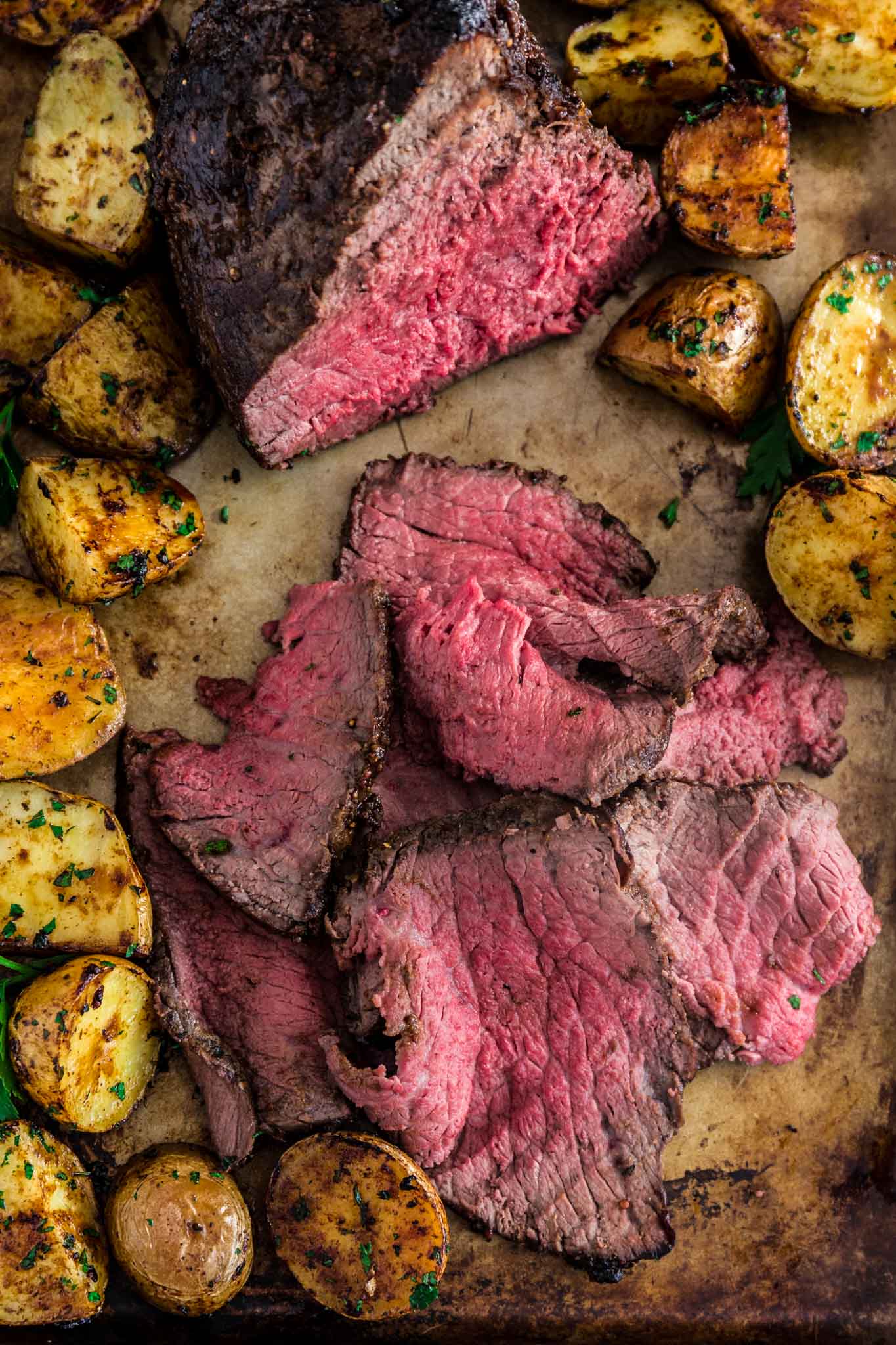 The best thing about this balsamic mustard roast is that is VERY easy to make and almost 100% foolproof. I say "almost" because of course you could overcook it and ruin the whole thing, but if you follow my suggestions and invest in a meat thermomether (you can get one for mad cheap!), chances are your roast will be just as juicy and wonderful as mine.
You also won't need a lot of ingredients. Four to be exact, most of which can be easily found online at Dean & Deluca. Because why brave through the madness of a supermarket during the holiday season when you can get all the gourmet noms at the touch of a button?
Especially for this roast, I ordered their coarse sea salt, their half cracked black peppercorns and – or course! – their balsamic mustard. And because the folks at Dean & Deluca are awesome, they are giving my readers a free shipping code for orders of $75 or more: FSFALLTABLE. The code is available through December 31st and you should definitely take advantage of it while you can!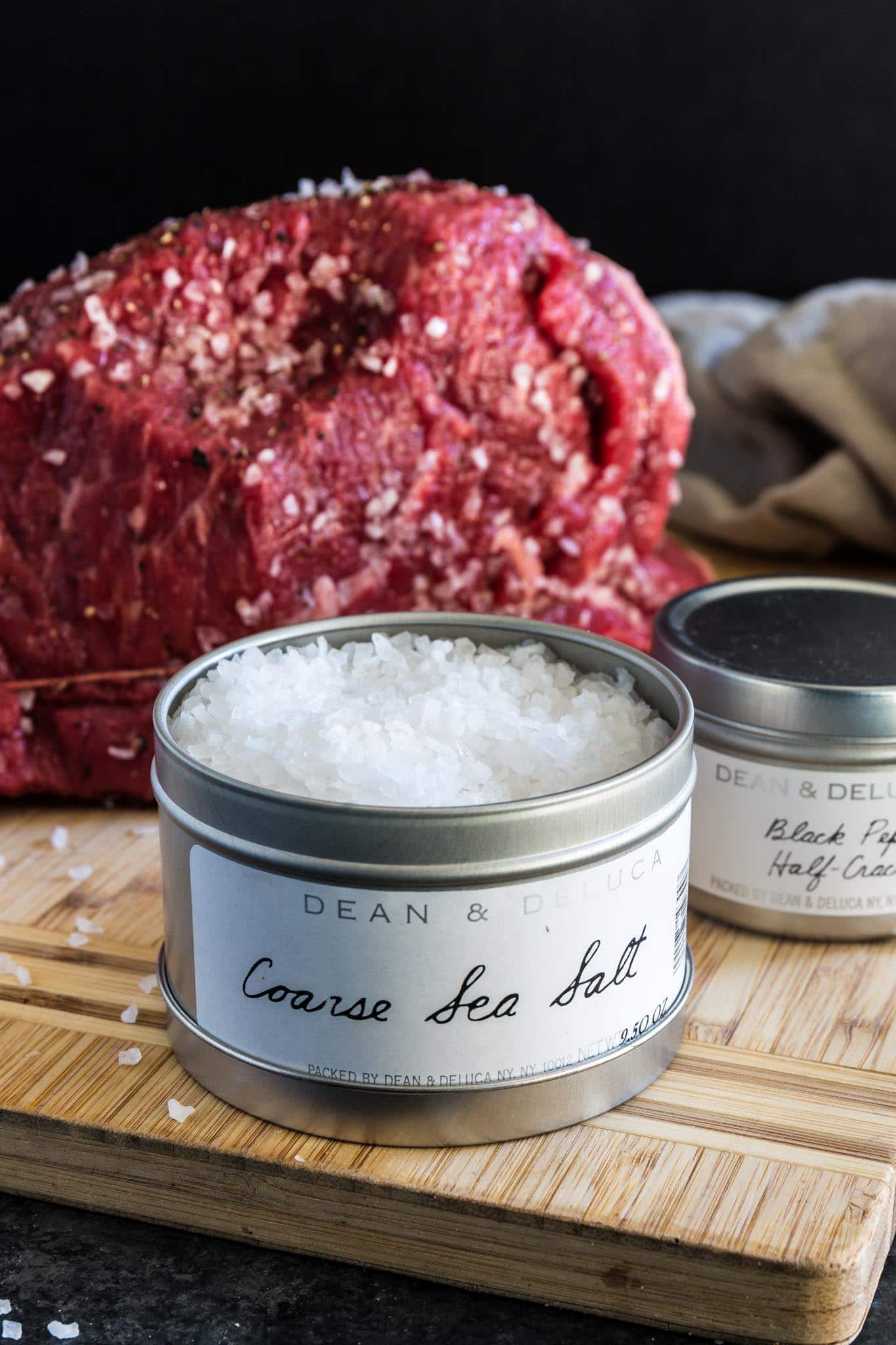 As for beef cut, I went with a Top Round which is an affordable lean cut that is more flavorful than Eye of Round or Bottom Round. It is perfect if you need to feed a crowd without breaking the bank but I know some meat snobs might scoff at me for not going for a fatty cut.
Sure you could go with something more premium and tender, like Prime Rib or Tenderloin, if it fits your budget. Cooking times may vary, so keep that in mind and research (or ask your butcher) how long it might take to cook that cut of meat.
Roasted potatoes are always my top choice when serving a meat dish. So I added some baby Yukon Gold to the bottom of the roasting pan and roasted them with the beef, letting them soak all the juices that were released from the meat as well as the balsamic mustard flavors. They did end up having to stay a little longer, after the roast was done, because I like them on the crispy side. The results? Fantastic doesn't even begin to cover it!
Isn't it amazing that such an easy and cheap meal can be such a hit?
Believe me, print this recipe because it will be handy and it will help you breeze through a big holiday party like a boss. And, if you happen to have any leftovers (chances are you won't!), you can make the most amazing mustard roast beef sandwiches! ?
Either for Thanksgiving or for Christmas, this baby definitely belongs on your table!
Balsamic Mustard Roast Beef
Yield: 6 to 8
Prep Time: 10 minutes
Cook Time: 1 hour 20 minutes
Total Time: 1 hour 30 minutes
Ingredients
3 pounds top round roast
2 tablespoons vegetable oil
Instructions
Preheat oven to 400F degrees.
In a small bowl, combine salt and cracker peppercorns. Rub the seasoning all over the roast.
In a large ovenproof skillet or cast iron, heat the oil over medium-high. Add the roast to the skillet and brown on all sides, turning with tongs, about 6-8 minutes total.
Brush the roast with half of the balsamic mustard and place in oven. Roast 20 minutes. Remove the roast from oven and brush with the remaining balsamic mustard.
Lower the heat to 350F degrees and roast until medium-rare (an instant-read thermometer inserted in thickest part of roast should read 120 degrees to 125 degrees), about 45 minutes to 1 hour.
Transfer roast to a cutting board and loosely tent with foil. Let it rest for at least 10 minutes before thinly slicing against the grain.
Serve with roasted potatoes or your favorite vegetable dish!
FOR THIS BALSAMIC MUSTARD ROAST BEEF, I RECOMMEND:
This post contains affiliate links.