Filet Mignon with Mushrooms and Madeira Sauce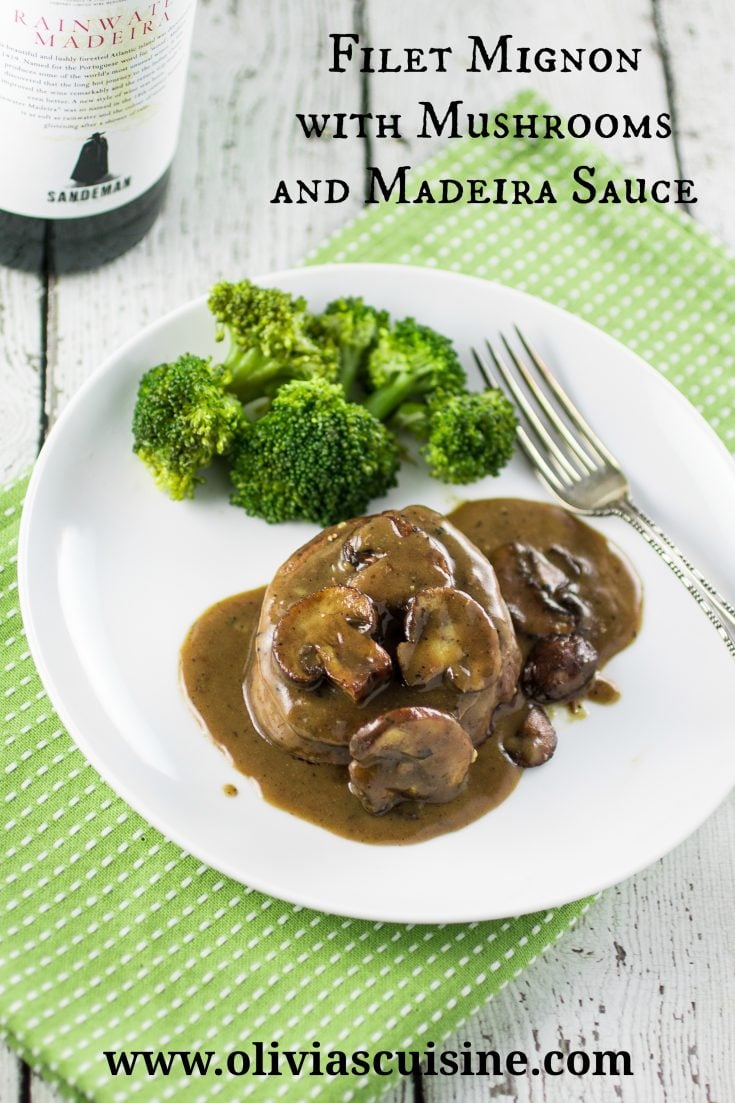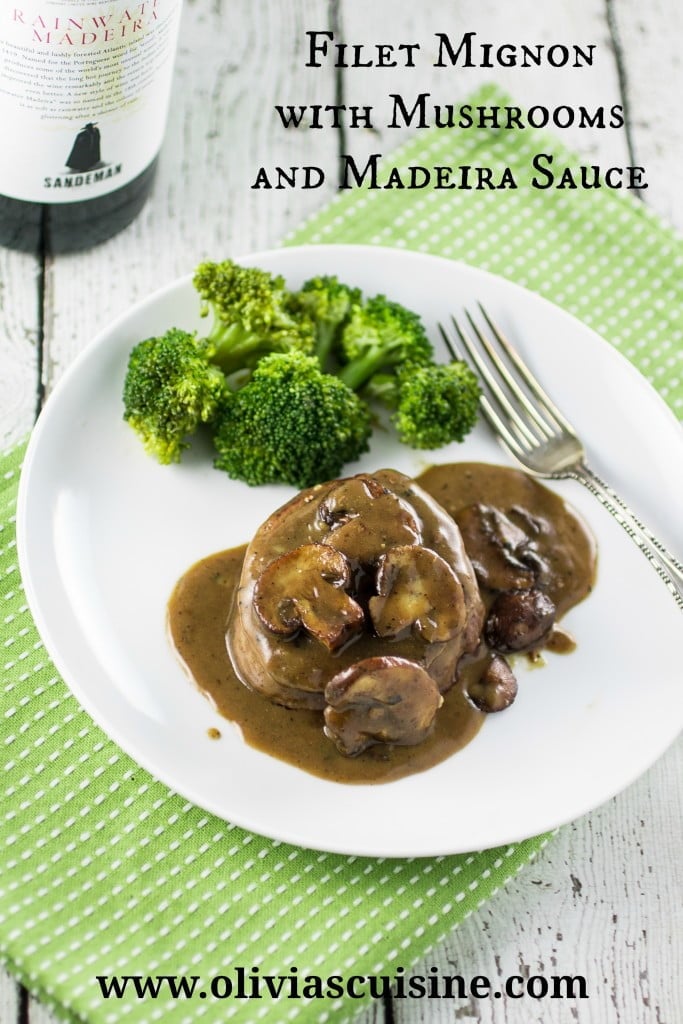 Hello again, my friends!
This was a rough week for me and Tim, so I haven't been able to post anything, which is a shame because my head is bursting with ideas and I always feel better when I express myself. But, while dealing with my health (sciatica) and other difficult problems, I haven't really felt motivated to get out of bed and be active. Hopefully this next week I'll feel better since I have some Valentines Day recipes to share with you.
As I told you here, Tim and I lately prefer to spend Valentine's Day at home instead of struggling to get a reservation at a restaurant in the busy NYC. The main reason is, of course, money. But, despite that, we are still a newly married couple and I feel that those little moments and celebrations are very important, since we are still building memories for the future. For our 1 year anniversary in January, I made him a mason jar full of little papers categorized by colors into 1) Memories and Moments, 2) Quotes and Inspirations and 3) Reasons I Love You. I thought it was suiting, since the First Year anniversary's symbol is paper. And now, for Valentines Day, I got him a funny gift that wasn't at all expensive. I can't share it with you now, or I'll ruin the surprise, but I promise to share it after I give it to him.
And, for our Valentine's Day dinner this year, I want to make this delicious recipe for Filet Mignon with Mushrooms and Madeira Sauce. I know, I know… I said we are having money issues and filet mignon is not the cheapest cut of meat in the market. Also, the Madeira wine will probably cost you around 20 bucks… But it is so worth it and not as expensive as it would be in a restaurant, so I'm going for it! I think we deserve it, especially after everything we've been through.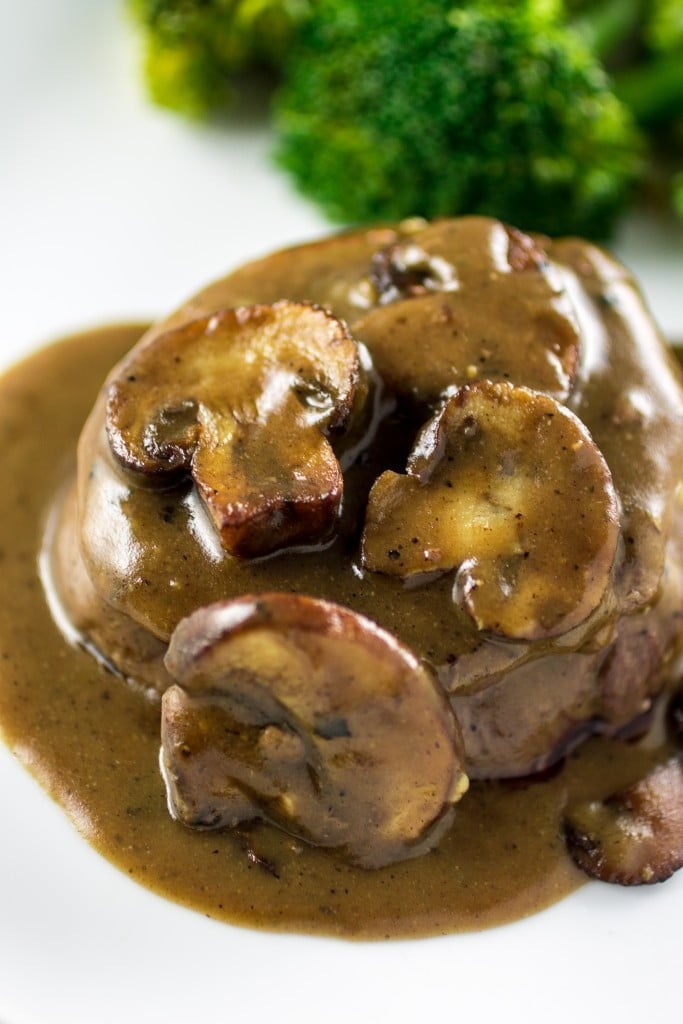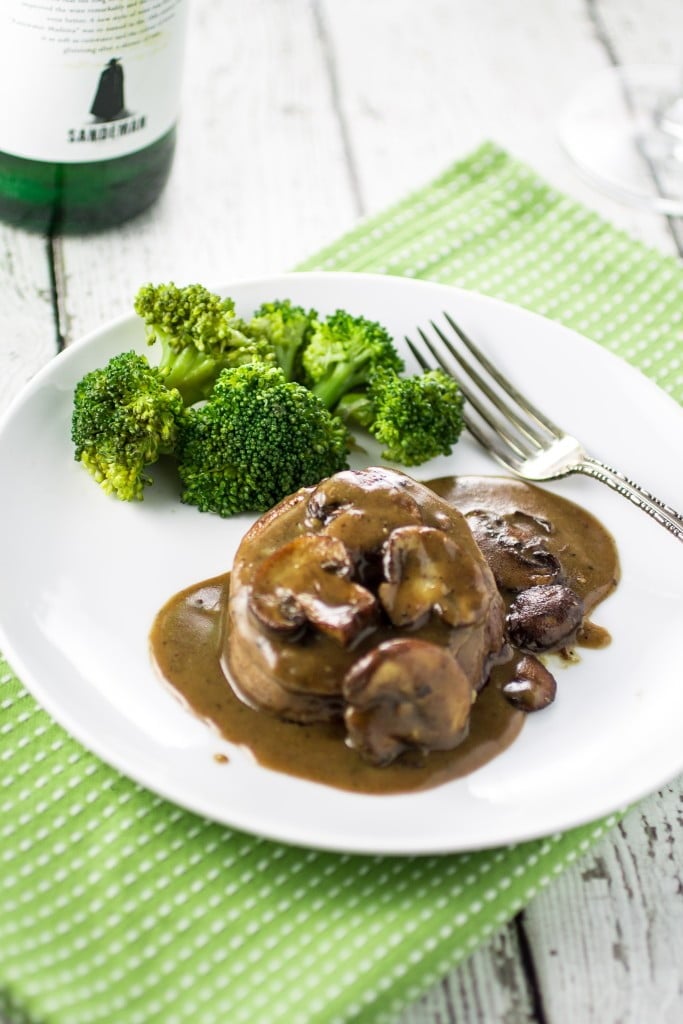 For me there's nothing like Filet Mignon cooked to perfection. And, to make it even better, we serve it with this classic, smooth sauce, full of character, called Madeira sauce. The name comes from the Madeira wine used in the recipe, a full bodied Portuguese wine from the Madeira Islands in Portugal. This sauce is the perfect accompaniment for steaks and roasts and, although it sounds fancy and difficult, it couldn't be easier to make.
I like to serve this dish with Gorgonzola risotto (recipe coming next week) but you could also serve it with asparagus, broccoli or any other kind of vegetables you like. The original recipe asks for mushrooms, but if you don't like it, you can totally omit them.
A fun fact about the Madeira wine is that, unlike most wines, an open bottle will survive unharmed for up to a year. That is due to its exposure to extreme temperatures and to some levels of oxidations. Madeiras have been known to survive for over 150 years in excellent conditions. The oldest bottle that has been ever sold was a 1715 Terrantez. My point is, don't toss the rest of your Madeira wine after you make this recipe, as you can make many more Madeira sauces with it! Or you can drink as an aperitif! Or you can make desserts… Anyway, you got the idea!
But seriously, guys… Why would someone spend $100+ at a restaurant when you can make a classic dish like this at the comfort of your home? This is one of my favorite recipes for special occasions, mostly because it is so quick and easy to make at the same time that it tastes like you spent all day in the kitchen.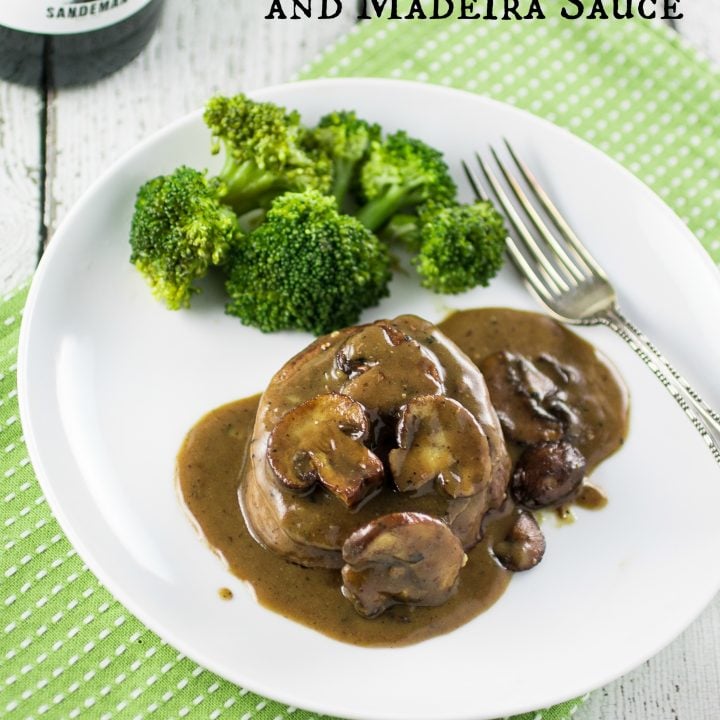 Filet Mignon with Mushrooms and Madeira Sauce
Ingredients
4 filet mignon medallions (at room temperature)
1/2 sliced Porcini mushrooms (or your favorite kind of mushrooms)
2 Tbsp butter + 1 Tbsp butter to sauté mushrooms
2 Tbsp flour
1 cup beef broth
2 cups Madeira wine
Salt and pepper to taste
Olive oil
Instructions
Season the Filet Mignon medallions with salt and pepper on both sides and rub them with a little olive oil.
On a hot skillet, over high heat, sear the meat on all sides. (2 minutes each side) They should be seared on the outside but still rare/medium rare on the inside. (Don't worry, it will finish cooking in the sauce.) Reserve.
In that same skillet, add one Tablespoon of butter and sauté the mushrooms. Reserve with the Filet Mignon.
Using the same skillet again, add the 2 Tbsp of butter and, once it melts, add the flour and whisk it with the butter, making a roux. Cook the flour for a minute and add the beef broth and the Madeira wine. Whisk everything together until the sauce thickens. Season with salt and pepper and add back the Filet Mignon and the mushrooms.
Let the filet mignon cook in the sauce, turning them periodically, for a few minutes.
Plate the medallions with the mushrooms and the sauce on top.
Serve hot!