Gorgonzola Risotto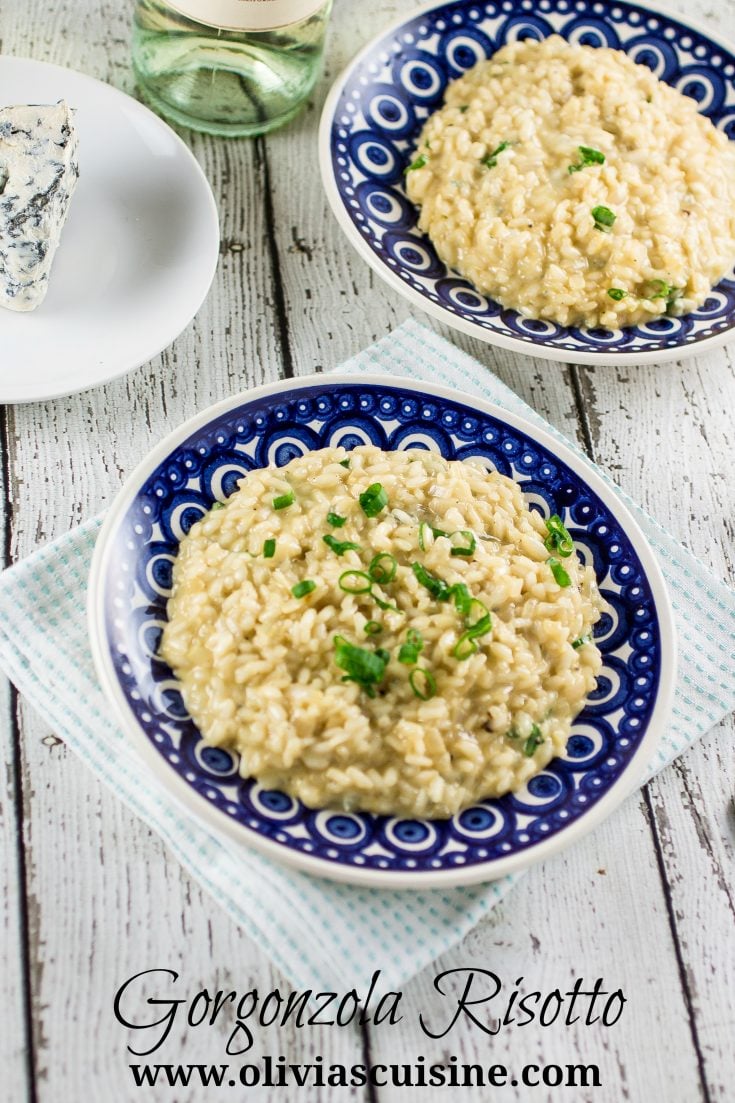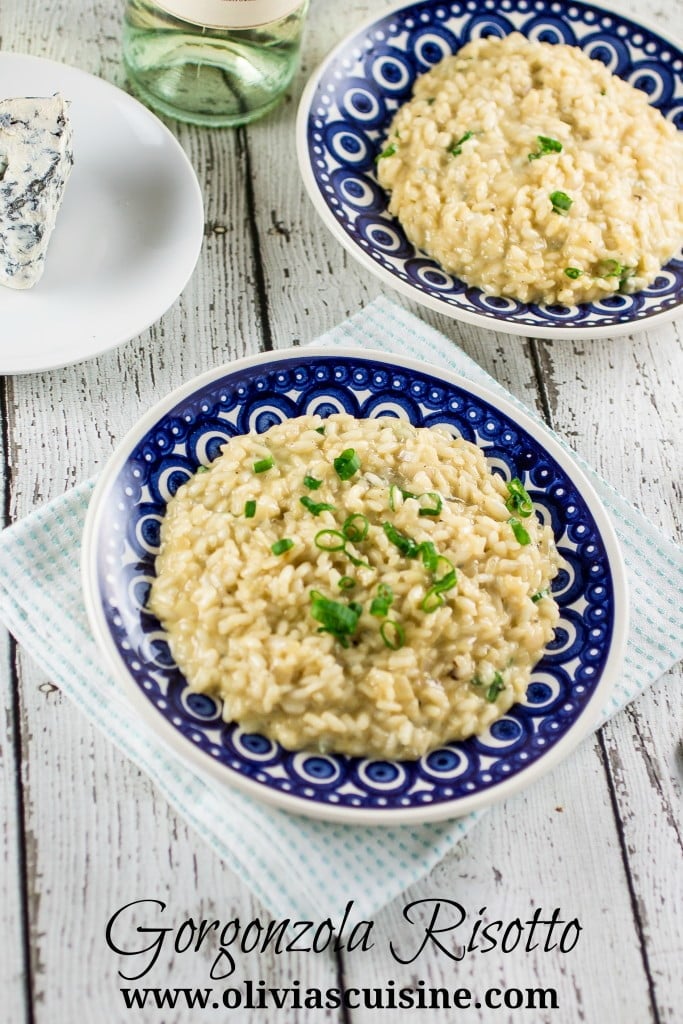 I make a KILLER risotto. Seriously… It's so good that there's never any leftovers.
I'm sorry for the lack of modesty here. I'm usually second guessing everything I do. I'm never satisfied with my photography, with my writing, with my recipes. But my risotto… My, oh my! I'm so proud of it!!
I could maybe get my husband to give you guys a testimony, but the best way for you to believe me would be either 1) come over and I'll make it for you, or 2) make it yourself! If you're not in NYC, the only possible option is Number 2.
Back in September, I posted this recipe for Fresh Tomatoes and Arugula Risotto and, 'til this day, it is one of the most popular recipes in my blog. Today, however, I'm raising the bar here with this AMAZING Gorgonzola Risotto. This is that type of dish where you close your eyes when you first take a bite. It's so creamy, cheesy, tangy (because of the Gorgonzola) and so so so delicious that you won't want any of the other senses getting in the way of your tastebuds enjoying this flavorful dish.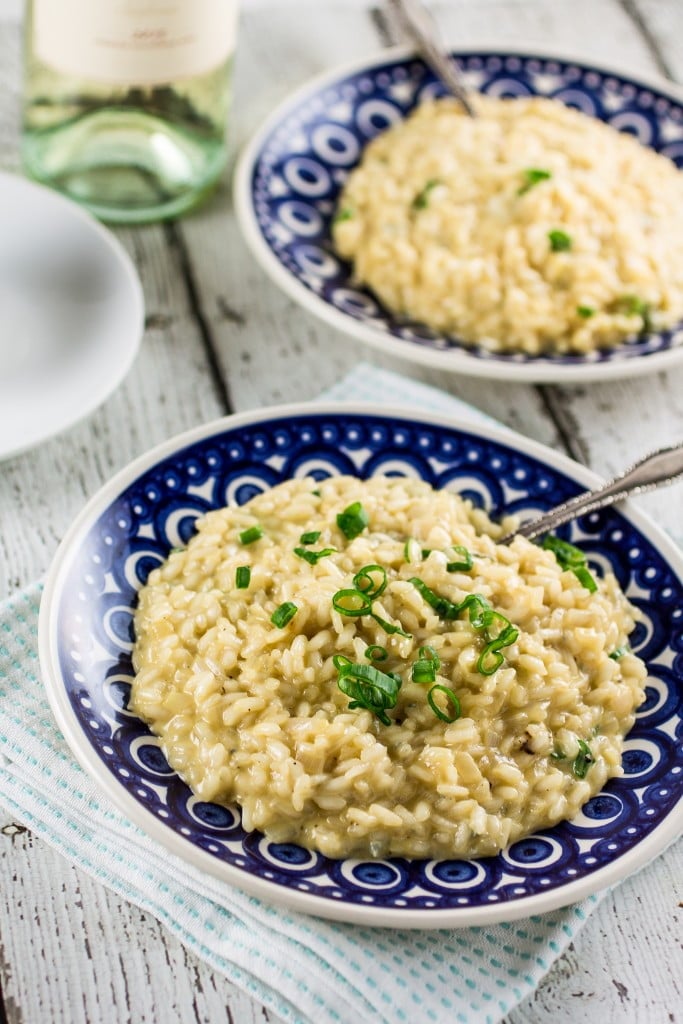 I wasn't always as good at making risotto. It took me a few crash and burn attempts, but eventually, with practice, I think I mastered the Art of Cooking the Perfect Risotto. My secret? TLC! Don't leave the stove. Stay with your risotto from beginning to end. You want to make sure you cook it with love until it's al dente.
I also like to stop cooking while it still has some liquid, so when I add the cheese it has a nice wave to it. Otherwise I find it gets mushy and it dries out quite a bit even before I serve it.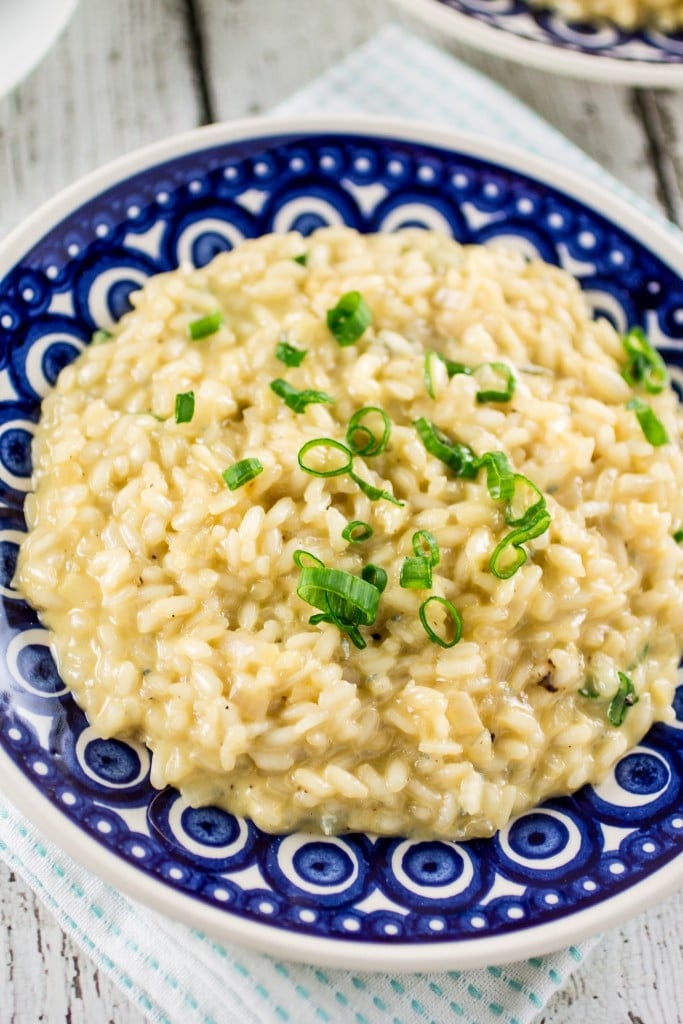 The Dolce Gorgonzola is my favorite cheese for this risotto. It is "milder", softer and sweeter than the other varieties (Natuale or Piccante) and it's so creamy that you could use it as a spreadable cheese. It melts perfectly in the risotto and its moisture keeps it from drying out.
I sometimes add some Parmigiano Reggiano to give it another dimension, but it's absolutely not necessary. I also like to serve with Parmigiano on the side, as my italians relatives always did, letting people customize their meals.
I think this is a great side dish for a romantic Valentine's Day dinner and it would go perfectly with my recipe for Filet Mignon with Mushrooms and Madeira Sauce. Expensive restaurant meal for 1/3 of the price and easy recipes that are done in less than 30 minutes? Sign me up! :)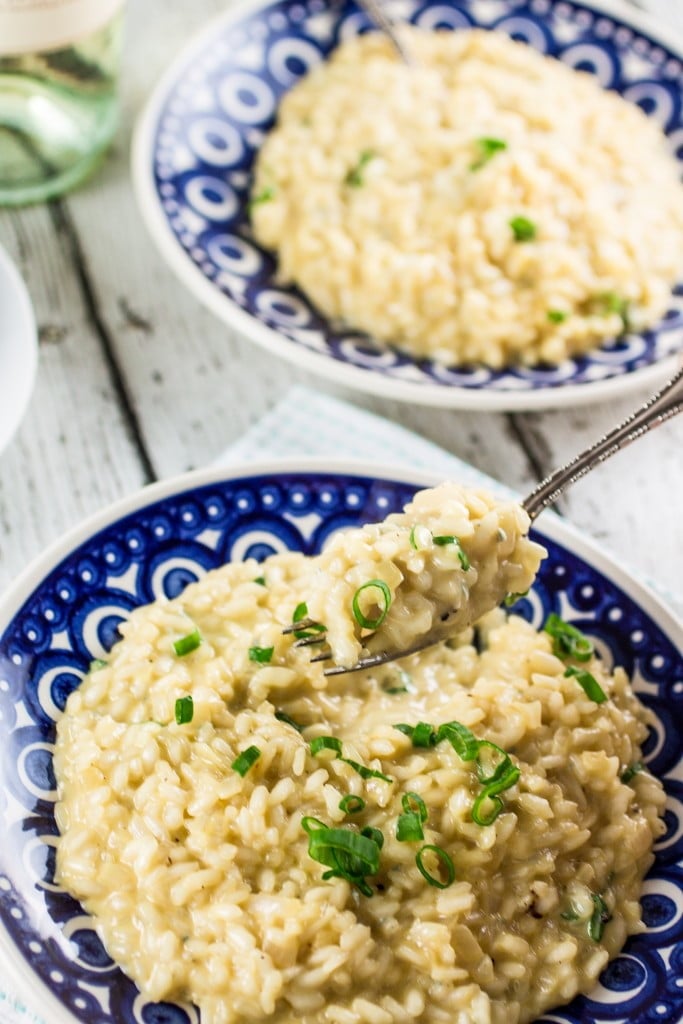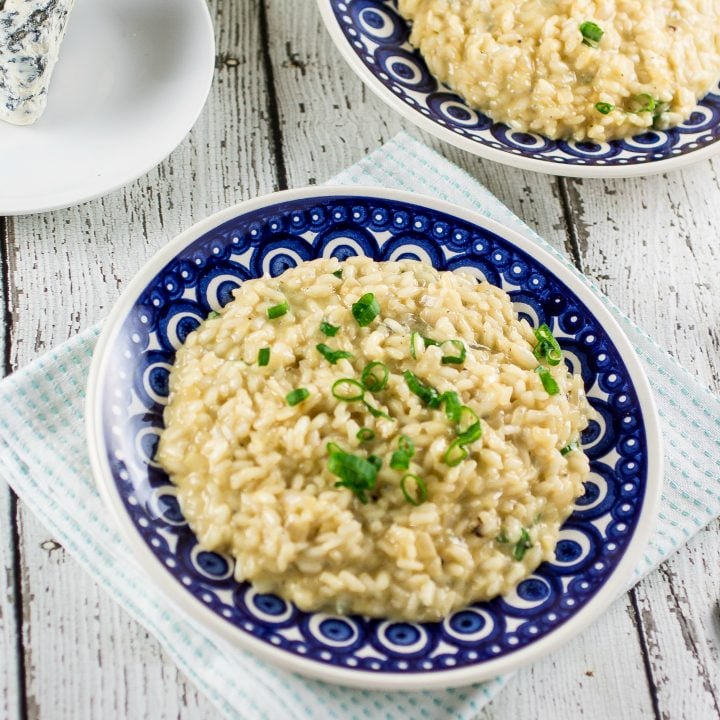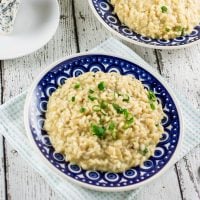 Gorgonzola Risotto
Ingredients
1 cup arborio rice
4 cups chicken (or vegetable) broth
½ cup dry white wine
1 cup crumbled Dolce Gorgonzola
4 tablespoons cold butter, divided
1 large shallot, minced
Salt and freshly ground pepper , to taste
Sliced scallions to garnish
Instructions
Bring the broth to a boil in a saucepan, over high heat. Once it's boiling, lower the heat to low to keep it warm.

In a large sauté pan, over medium-high heat, melt 1 tablespoon butter and add the shallots. Sauté the shallots until translucent.

Add the rice and stir, making sure the rice is coated with butter.

Add the wine, lower the heat to medium, and cook, stirring constantly, until it is almost completely evaporated.

Add 1 cup (or ladle) of broth and stir until the broth is almost completely absorbed. Keep adding the broth, 1 cup at a time, and only adding the next cup once the broth is absorbed.

Once the rice is al dente (tender to the bite) but you still have some liquid, add the butter and the Gorgonzola. Stir vigorously (being careful not to break the rice grains) until the butter and cheese melt.

Decorate with the scallions and serve immediately.
Nutrition
Calories: 420kcal, Carbohydrates: 43g, Protein: 11g, Fat: 20g, Saturated Fat: 13g, Polyunsaturated Fat: 1g, Monounsaturated Fat: 5g, Trans Fat: 1g, Cholesterol: 51mg, Sodium: 1357mg, Potassium: 344mg, Fiber: 2g, Sugar: 1g, Vitamin A: 570IU, Vitamin C: 17mg, Calcium: 173mg, Iron: 3mg