Indonesian Avocado Milkshake
Who said you can't have milkshake for breakfast?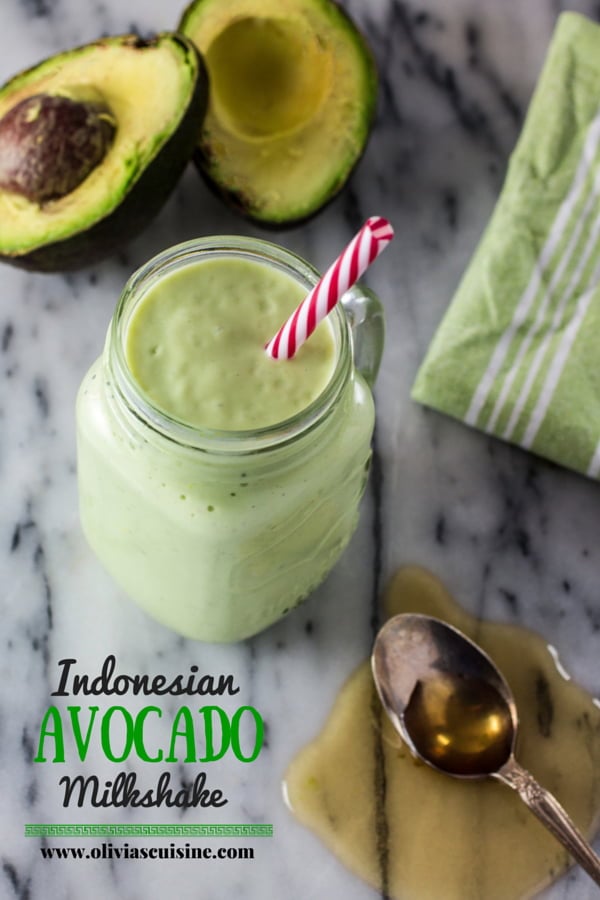 Take a sip. Now close your eyes. Imagine you're on a beach in Bali, sipping your avocado milkshake while you feel the warm, salty wind caressing your skin.
I wish every morning could start like that. But hey… I might not have the Bali beach or the salty warm wind, but I do have this creamy and delicious Indonesian Avocado Milkshake to brighten up my mornings! *slurp*
Spring is officially on in NY – finally! – and during this season I get inspired to create more with vegetables and fruits. You will often see me carrying a glass of smoothie around the apartment, with my dog Lola right behind me, waiting for me to set it somewhere and be distracted so she has the opportunity to lick it.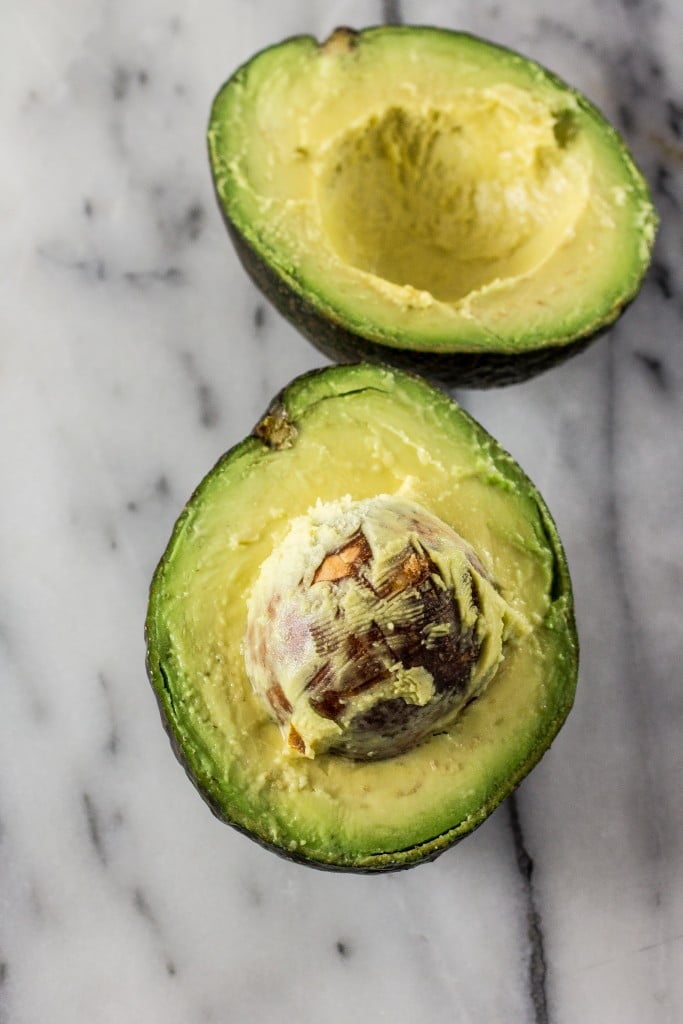 If you think an avocado milkshake is a crazy idea, think again! First, there's no ice cream. (Helloooo, bikini season 2015!) The avocado's creaminess is enough to make this as rich and creamy as any other milkshake, but healthier. Second, making it is as hard as putting the ingredients in a blender and blending until smooth. Perfect for those days when you're running behind!
I grew up drinking this same shake in Brazil, except it was just called "avocado smoothie". No fun milkshake mention… Boring Brazilians… No wonder why the world decided to attribute this drink to the Indonesians instead of us.
As you probably already know, avocado is eaten as a fruit in Brazil. Smoothies, ice cream, popsicles and even smashed with some lime juice and sugar like my grandma used to do when I was little.
It took me a while to get used to eating avocados in savory dishes. The first time I had it was when I tried guacamole. Then, when I moved to the US, avocado was everywhere: in sushi, in salads, in rolls, in sandwiches, in soup. While I enjoy my guacamole and my vegetable sushi, that's as far I'll go with savory avocado. When I look at it, I still see a fruit that should be in a dessert. Or in milkshakes!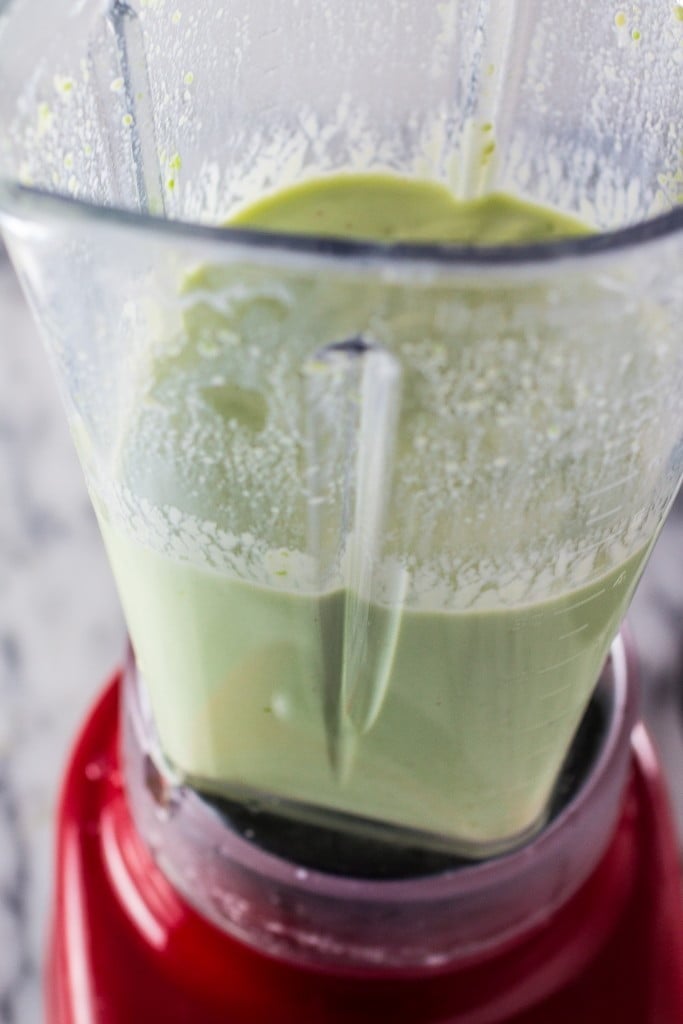 This milkshake is commonly sweetened with sweet condensed milk. However, I used agave to make it healthier!
Me going the healthier path? Shockers, I know! As I said, bikini season is around the corner! (Funny, I write that as I wait for my pizza to come out of the oven… Oh, well…)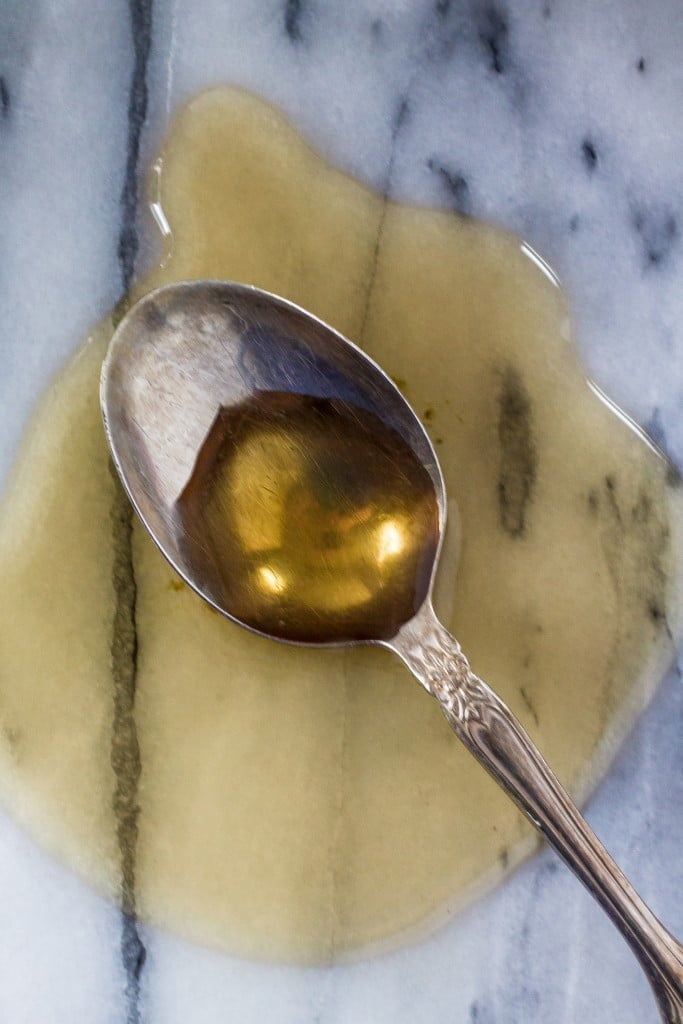 This shake is usually served with chocolate syrup adorning the sides of the glass. I usually don't do it, mostly because it's not what I was used to. But I tried it and OMG! Heaven in a cup! Who knew chocolate and avocado would go so well together?
Feel free to make it however you like: with agave, with sweet condensed milk, with sugar, with honey, with the chocolate syrup, or even with cinnamon or peanut butter… Really, nothing can go wrong with this yummy shake!
For a vegan version, substitute the whole milk for coconut milk or any type of vegan milk of your preference!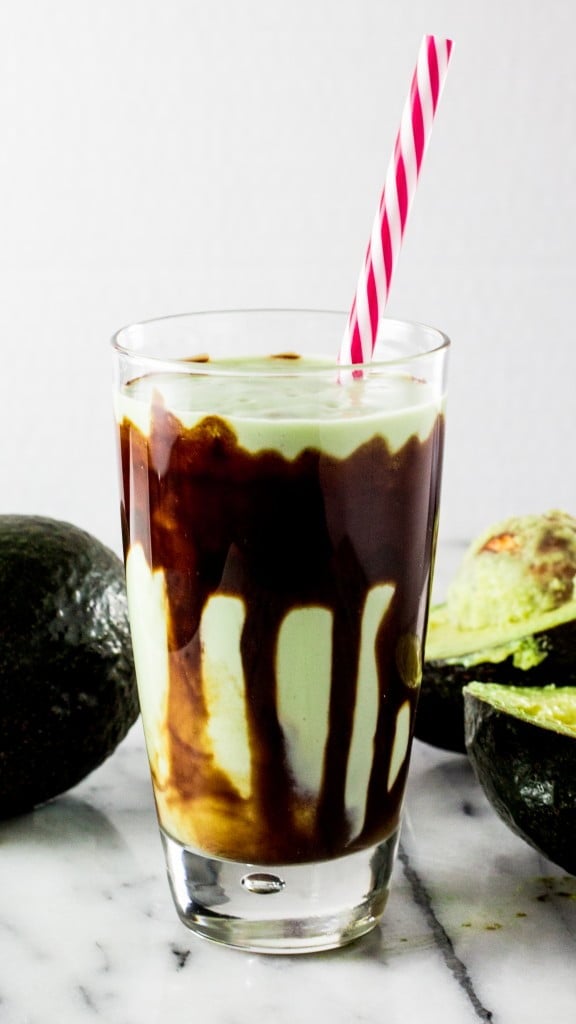 After experimenting a little, I came up with the conclusion that 1 Hass avocado and 2 1/2 cups of milk are the perfect balance for a creamy but not too dense shake. In Brazil, we use the Hall variety, which is larger, nuttier and a little drier. So we use 1/2 an avocado for 1 1/2 cups of milk.
Just experiment until you find the perfect consistency! You will be hooked, wanting to make this again and again. Well, good thing avocados are in season all year long! :)
P.S. Wanna keep in touch? Follow me on Facebook, Twitter, Instagram or Pinterest to stay up to date with my posts!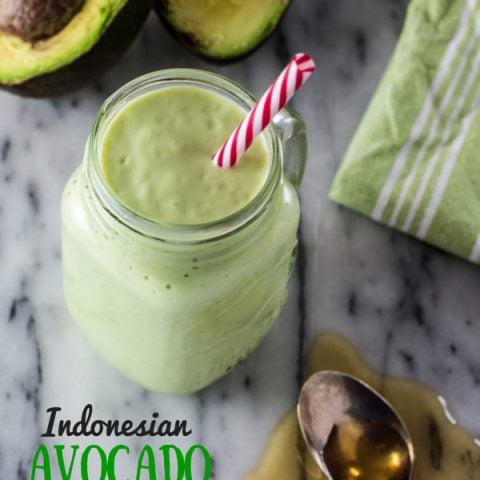 Indonesian Avocado Milkshake
Yield: 2
Prep Time: 5 minutes
Total Time: 5 minutes
Ingredients
1 ripe Hass avocado
2 1/2 cups of whole milk
1 tablespoon agave
1/2 tsp lime juice
Chocolate syrup to adorn the glasses (optional)
Instructions
Add the avocado flesh, the milk, the agave and the lime juice to a blender and blend until smooth and creamy.
If using, squirt the chocolate syrup into the sides of the glasses.
Pour the shake into the glasses and serve.