Baked Brie en Croute
Today we are talking cheese.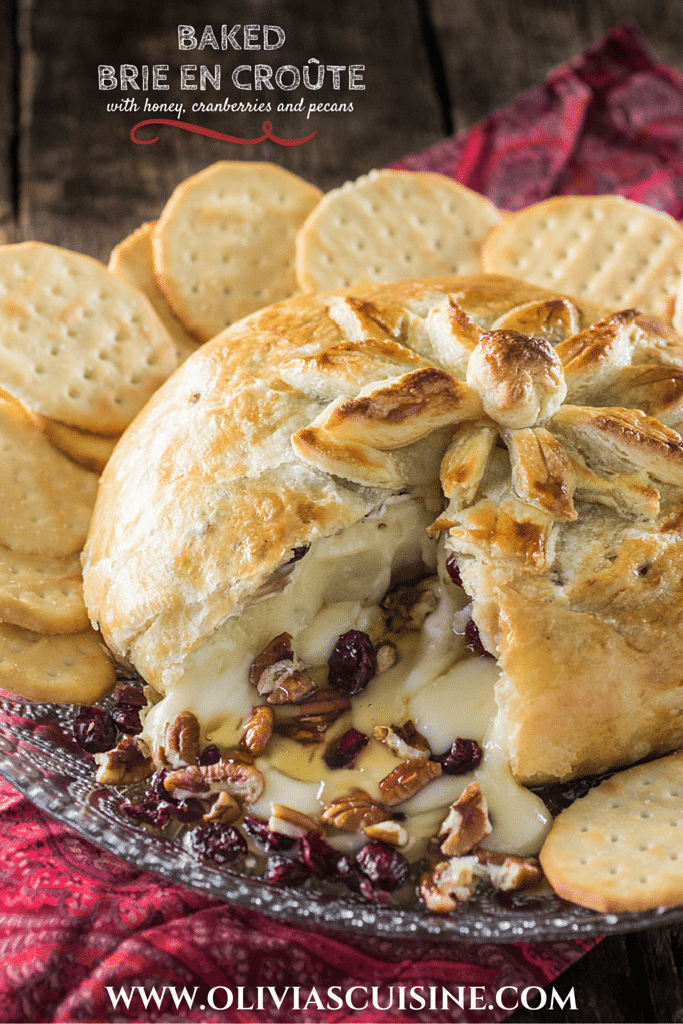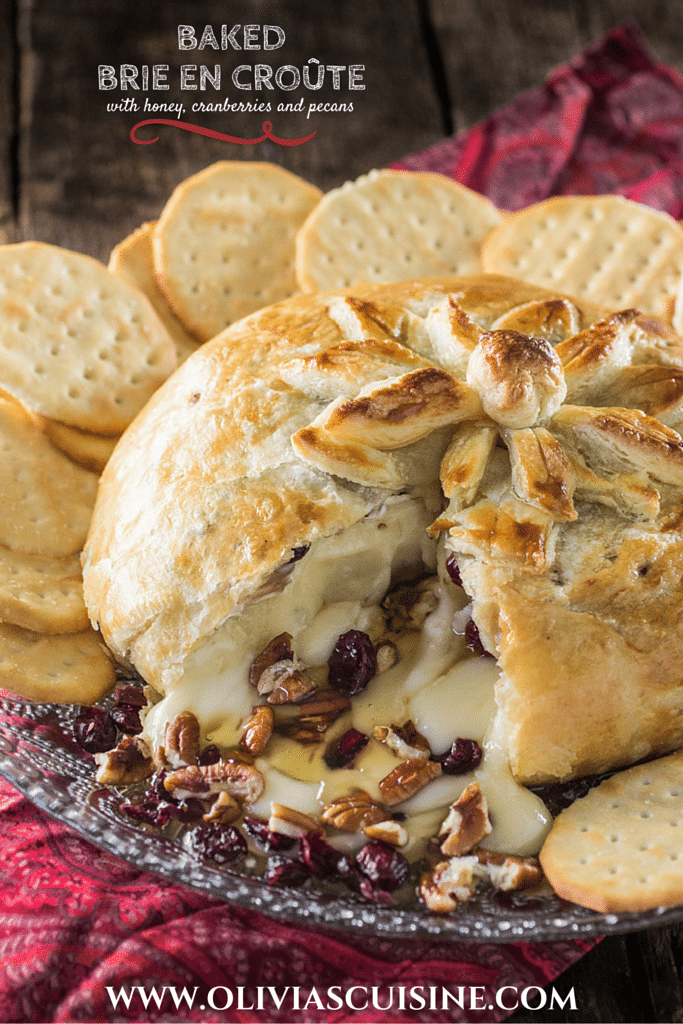 I know, I know. We talk cheese every other day here at this blog. I admit: I'm a never-recovering cheeseaholic! ?Brie, Gruyere, Blue Cheese, Sharp Cheddar, Goat, Mozzarella, you name it. It belongs in my belly.
Even if you're not as obsessed with cheese as I am, there's no way you're not drooling over that picture above.
The oozing brie with pecans and cranberry wrapped in puff pastry. Oh, and the honey! The sweet, sweet honey making everything just a tad more special. Isn't that the perfect holiday appetizer?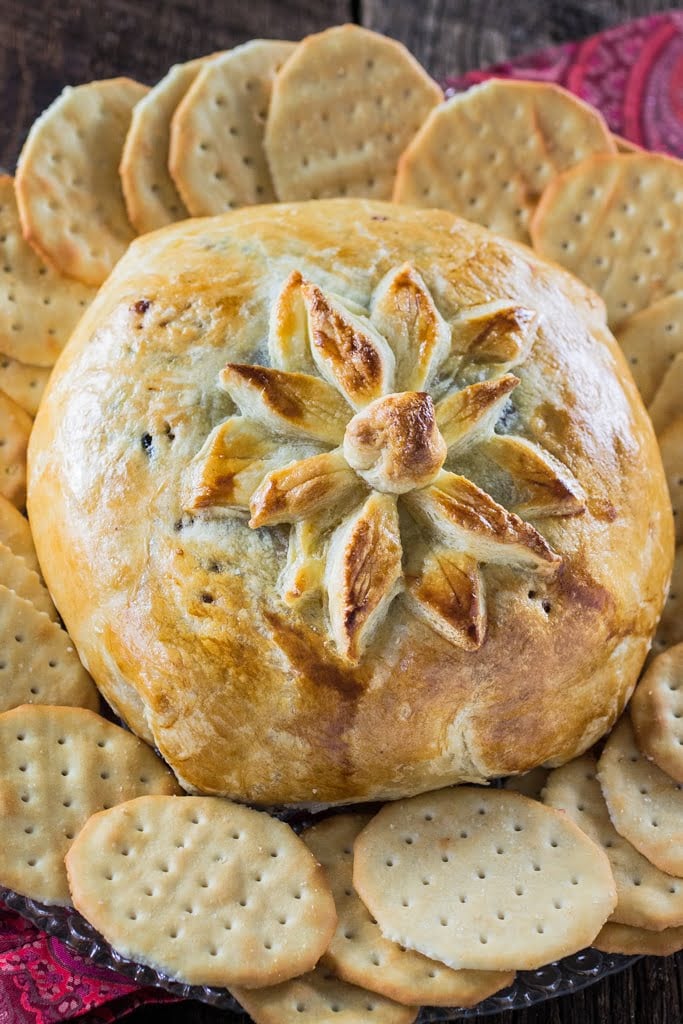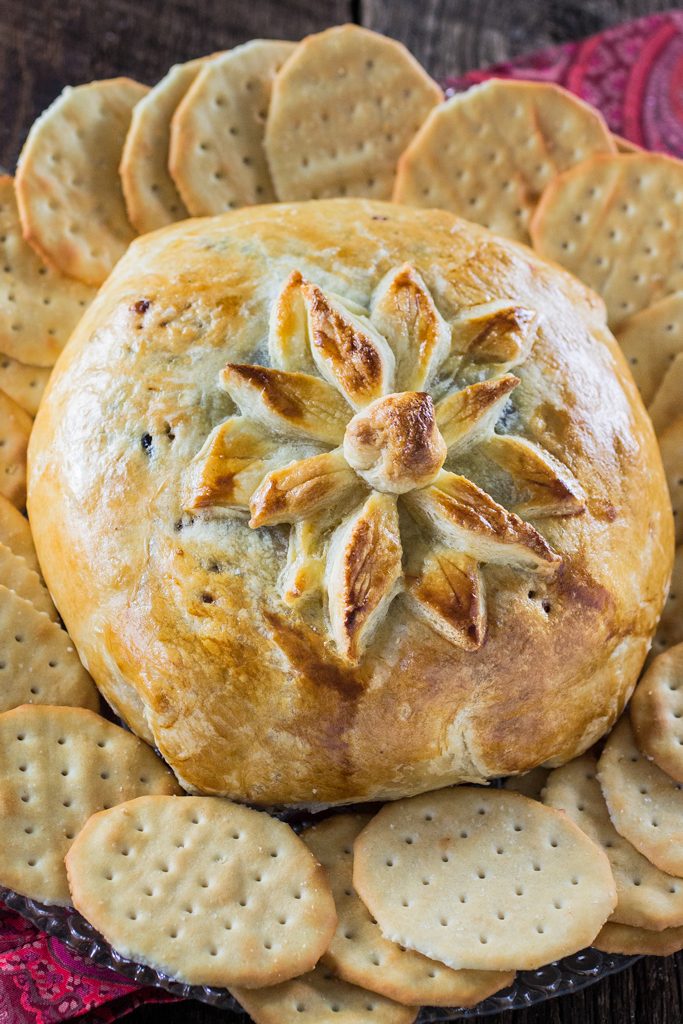 Whether it's Thanksgiving or Christmas, I always have Brie en Croute coming right out of the oven when my guests arrive.
Sometimes I do struggle to find oven space for the baked Brie when there's other stuff happening in there, like, uh, the turkey! But the Brie needs to happen and since I don't have two ovens – One day I WILL have two ovens! – some heavy planning needs to happen beforehand.
But it's all good because the Brie en Croute is always a huge success. People go absolutely nuts about it! I would tell you the things they compare it to, but this is a PG-13 food blog, so I'm gonna behave. ?
Except, I need to show you this: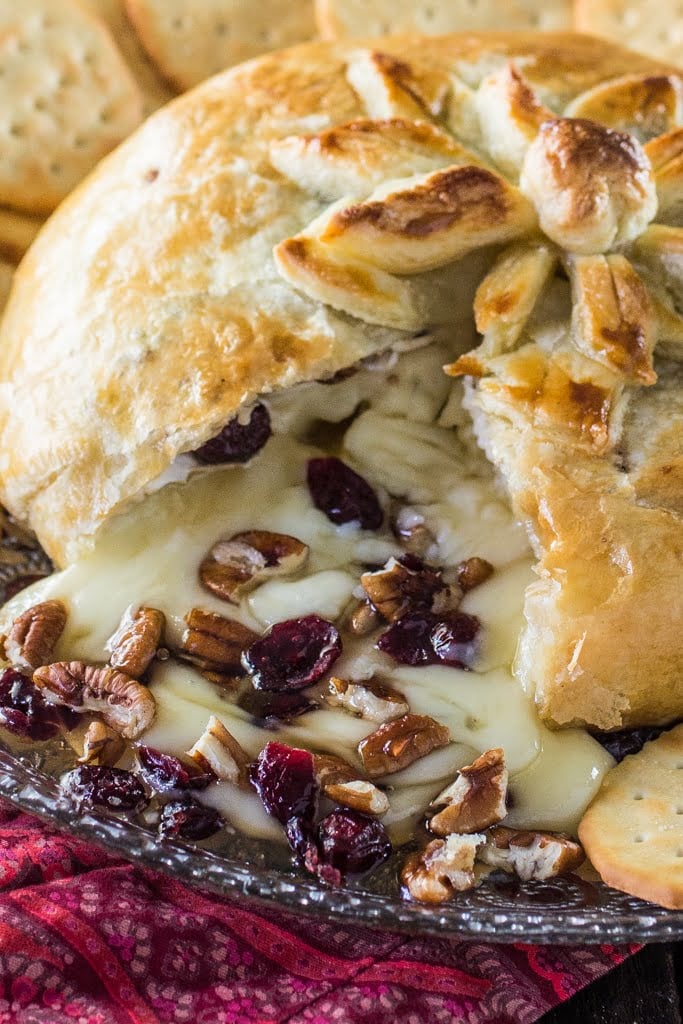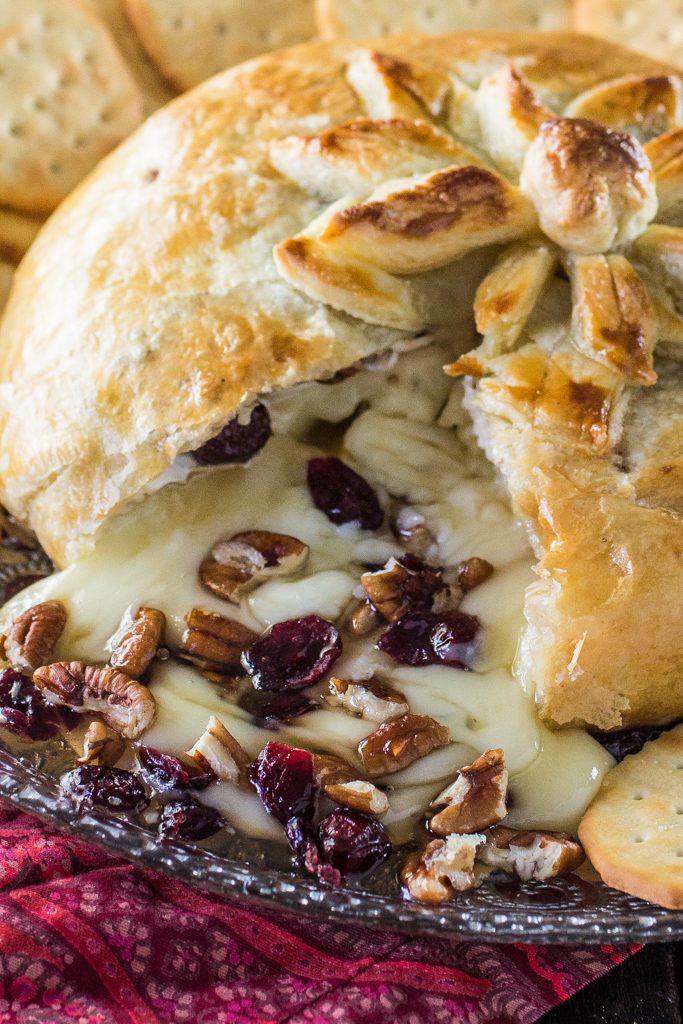 You guyzzzzz! Is this pure luxury or what? ???
Food porn at its best!
And done in 25 minutes? You bet!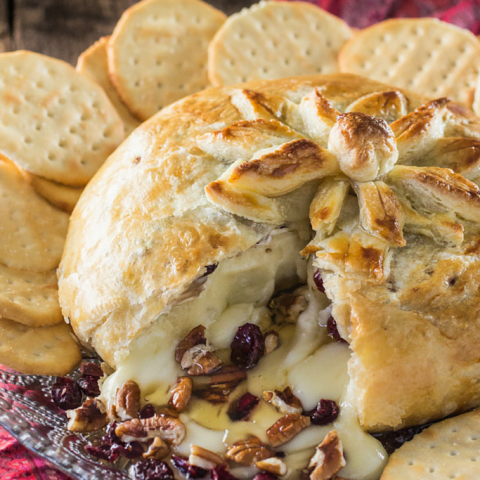 Baked Brie en Croute (with honey, cranberries and pecans)
Yield: 6 to 8
Prep Time: 5 minutes
Cook Time: 20 minutes
Total Time: 25 minutes
Ingredients
1 sheet frozen puff pastry, thawed but still cold
1/3 cup good quality honey
1/4 cup dried cranberries
1/4 cup roughly chopped pecans
1 Brie wheel
1 egg yolk
1 tablespoon water
Instructions
Preheat oven to 425 degrees.
Lay the puff pastry out on a flat lightly floured surface and place the Brie in the center of the pastry to measure. Remove the brie and reserve,
Add the honey, pecans and cranberries to the center of the pastry, where the brie is gonna go. Place the brie wheel on top of that.
Gather up the edges of the pastry, gathering at the top and pressing it shut with your fingers. If there's excess dough, you can use it to make decorations to go on top of the Brie.
Make an egg wash by whisking the egg yolk with 1 tablespoon of water.
Flip the cheese over and place it (cranberry/pecan side up) on a greased baking sheet. Brush the entire pastry with the egg wash.
Bake for 20-25 minutes in the oven or until the pastry is golden brown.
Let it rest for 5 minutes and serve with crackers.
P.S. Wanna keep in touch? Follow me on
Facebook
,
Twitter
,
Instagram
or
Pinterest
to stay up to date with my posts! If you end up making one of my recipes, I would love to see it! Just take a photo and post it on your preferred Social Media and tag me or use the hashtag #oliviascuisine!