Holiday Gift Guide for Italian Food Lovers
OMG, you guys!
Can you believe it's Christmas week? I can't! Where did the year go?
If you – like me – are totally overwhelmed and are not even halfway through your holiday shopping list, do not fret. There is still time! Amazon will deliver most things before Christmas and everything will be okay.
And to make your life easier, I put together a list of gifts for Italian food lovers! You can check last year's guide for a more general foodie gift guide, but this year is focused on Italy, baby.
Why? Well, because Italian food/wine is amazing! And because I'm feeling a little nostalgic for the amazing month I recently spent there. If you haven't been to Italy yet, definitely add that to your bucket list! Who knows, maybe 2017 has that in store for you.
But for now, why not celebrate Italian cuisine by gifting some of these goodies to your foodie friends?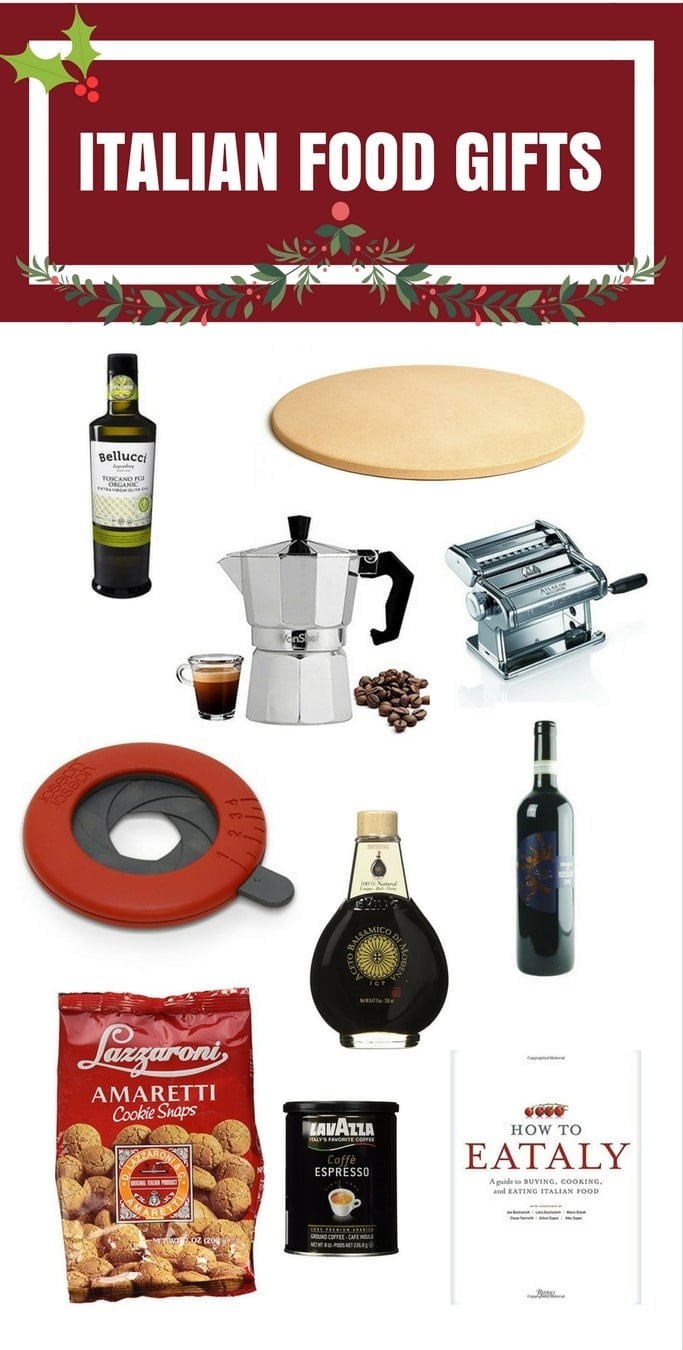 Either it's for a drizzle on a salad or a bruschetta or to season a more complex recipe, Bellucci brings the quality that you would expect from good Italian olive oil. And since your Italian food lover friend deserves only the best, I recommend getting them the  3 pack with EVOO, Organic EVOO and – my favorite! – the Toscano PGI Organic.
You can't go wrong with a good bottle of EVOO. It's like they say in Italy: "Una cena senza olio di oliva è come un giorno sense sole." (A meal without olive oil is like a day without sunshine.)
Quite a list, huh? I am 100% sure that any Italian food lover would be THRILLED to get any of the products suggested above. I know I would! :)
And, if I don't show up here before the weekend, I hope you guys have a very merry Christmas and happy new year!
And may 2017 be filled with lots and lots of Italian food!
(This post was sponsored by Bellucci, but all opinions are my own.)