Luscious, creamy and tangy, this Mango Frozen Yogurt is everything you need on a hot summer day! And the best part? No ice cream machine necessary!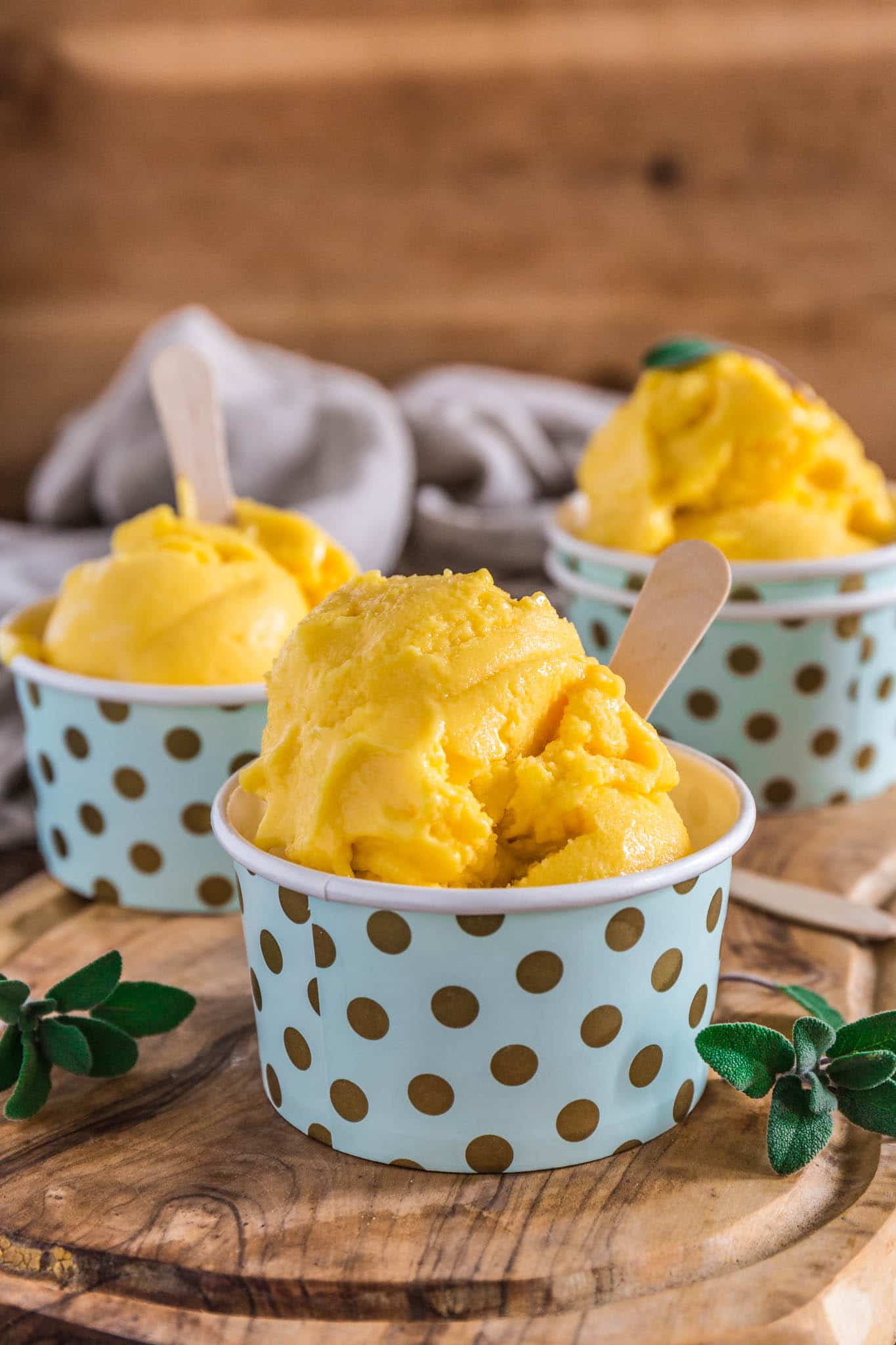 I participated in Mom Blog Tour Winter Fancy Food Show (#MomBlogTourFF) on behalf of Wendy's Bloggers. I received Real California Milk products to facilitate my review, but my opinions and the recipe are my own.
I was hoping today was going to be a beautiful day, just like yesterday. True, the weather report said it would be cloudy, but I tend to be skeptical of those! Well, it turns out they were right…
We did squeeze a dog park visit, as we are trying to show Lola lots of attention before baby madness starts in August, but we devoted the rest of the day to cleaning the fridge and freezer. That's when I realized I have a frozen mango obsession as there were FOUR bags in my freezer!
Oh, what to do with so many mangoes? Mango Frozen Yogurt, of course!
…