A juicy Sriracha turkey burger topped with spicy and creamy Sriracha mayo, Swiss cheese and watercress! Who could resist that?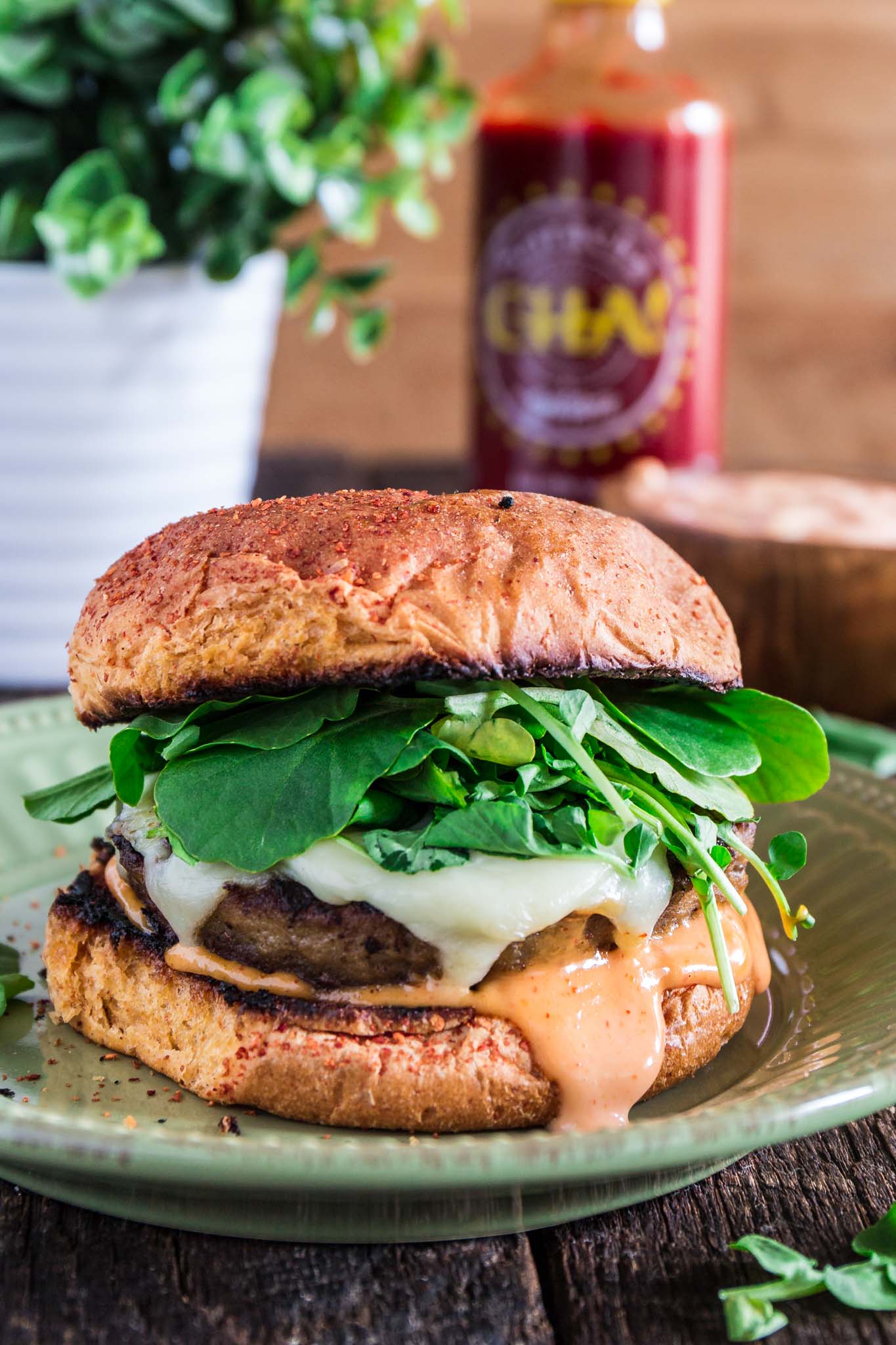 This post is sponsored by Jennie-O.
Sriracha lovers, this post is for you!
Have you ever tried Sriracha and turkey burger together? I did this week and it was like discovering America. How didn't I think of this before?
The tangy/sweet/spicy Sriracha enhances the turkey in an explosion of flavor and juiciness. Even better if you use Jennie-O's Seasoned Turkey Burgers, because they have a delicious smokey flavor that makes this burger truly one of a kind.
…