This Passion Fruit Ice Cream was inspired on one of my favorite Brazilian desserts: passion fruit mousse. It is everything you need on a sunny summer day!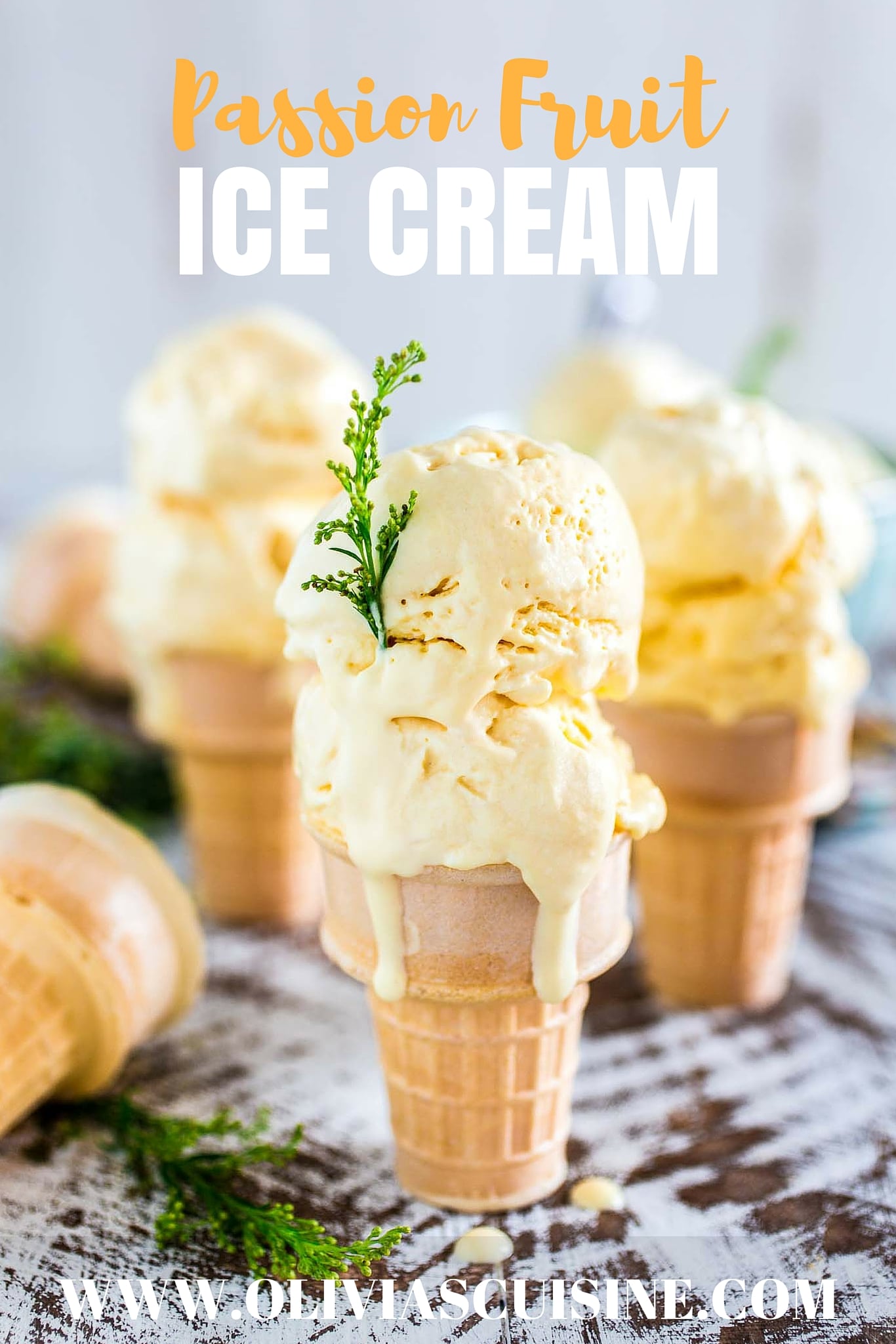 Here am I with another recipe for #IceCreamWeek! 😊🍦😊
I know I promised to post three recipes this week, but life happened and the last one is being pushed to next week. Please, please, forgive me! I promise it will be epic. Just like this one!
If there is one dessert I'll never say no to, it's Passion Fruit Mousse, or Mousse de Maracujá in Portuguese. It is my dessert of choice every time I go to a Brazilian restaurant here in the U.S. and there's always one in the fridge when I go home to Brazil.
So Passion Fruit Ice Cream was an obvious option when I was brainstorming ice cream flavors to post on the blog this summer! 
The results don't disappoint. It is like eating a frozen version of my beloved mousse! It is sweet, tart, creamy and oh so tropical!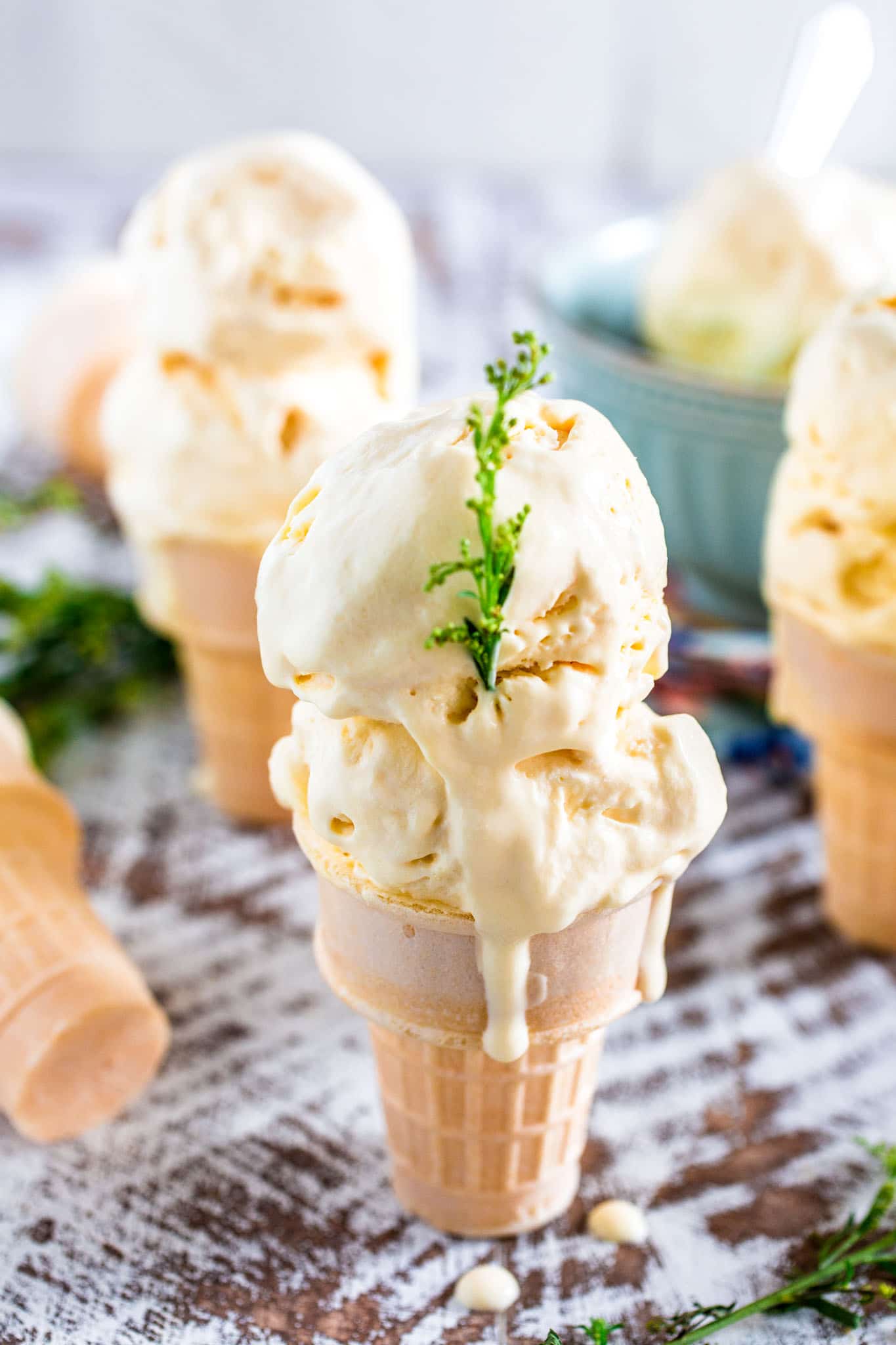 Now, one thing that is missing on my photos, is the optional sauce that I usually make from fresh passion fruit. However, I visited a few grocery stores and nobody had passion fruit.  
It's not like they can blame it on being off season, because passion fruit is supposedly available all year round. But yet it is really rare to find one, at least where I live!
…