This Norwegian Trollkrem, aka the easiest dessert in the world, is a great dairy free recipe to have up your sleeve for when you have unexpected guests! Sweet, tart and oh so creamy!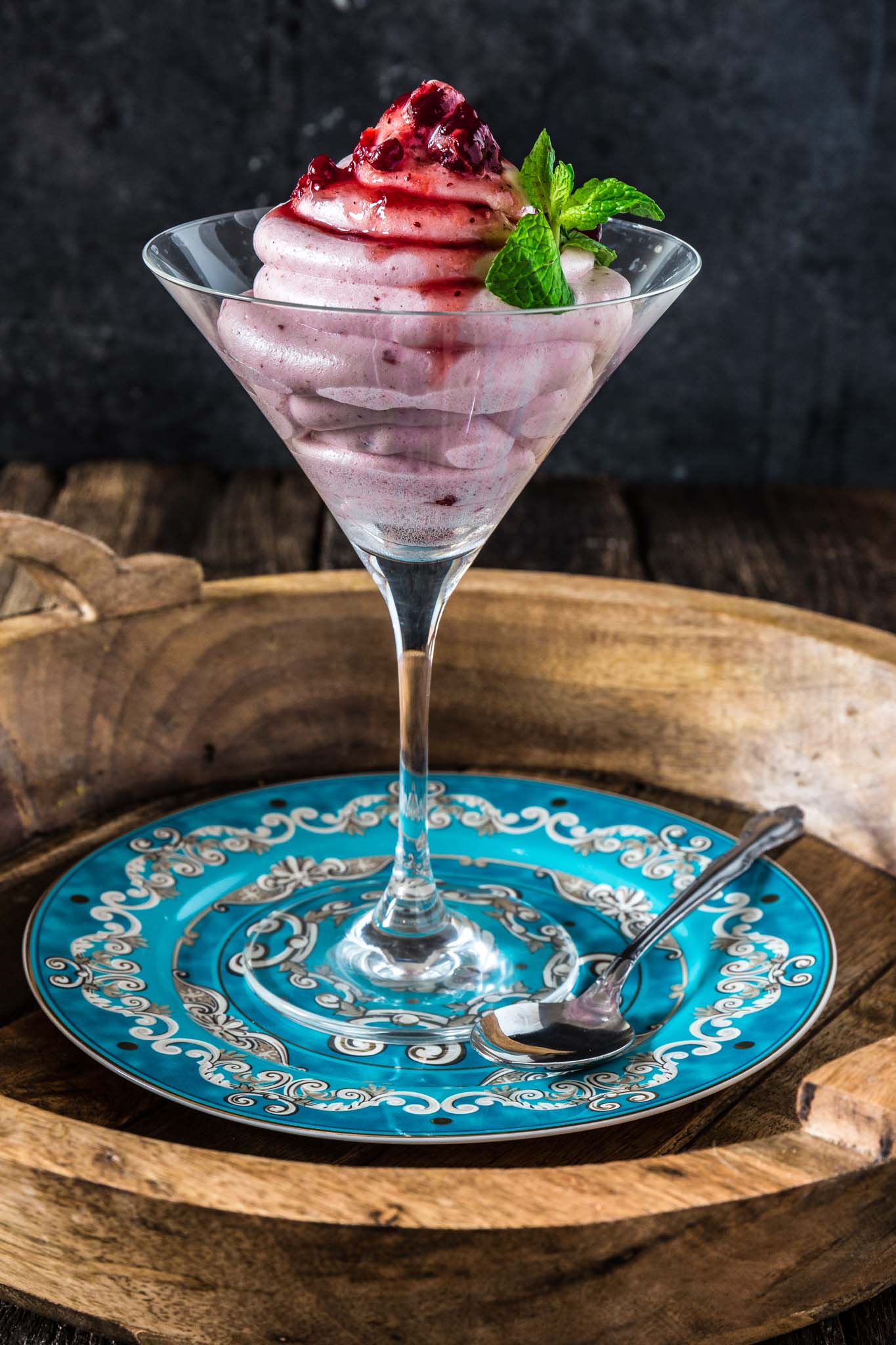 I participated in Mom Blog Tour Winter Fancy Food Show (#MomBlogTourFF) on behalf of Wendy's Bloggers. I received Felix products to facilitate my review, but my opinions and the recipe are my own.
I can't believe I'm almost in my third trimester! And there's still so much to be done…
Other than setting up the nursery, spring cleaning the apartment (cause I don't wanna bring a baby into a dirty mess) and planning/freaking out over the whole birth part (which I try not to think about too much), there's also the logistics part of figuring out what is going to happen the day of, for example who's going to take our dog Lola.
I also would love if I managed to cook a bunch of dishes and freeze them for postpartum life.
This is my first baby so I have no idea what the etiquette is for when receiving guests who are coming to meet the baby. Do I have to feed them a meal? Coffee and cookies? Should I even be stressing about this now? Probably not! But I'm a hostess by nature, so of course I've been thinking about all the possible scenarios.
Well, good thing I have a very easy dessert up my sleeve: Trollkrem, or Troll Cream in English. So easy that even a sleep deprived new mom can whip up in no time!
It is usually served for New Year's Eve in Norway, but it makes the perfect dessert for spring and/or summer, doesn't it?
…