This post is sponsored by Michelob ULTRA.
This delicious Grilled Zucchini Sandwich will get you excited about picnic weather. Packed with a lot of flavor, thanks to a homemade green olive pesto, fresh mozzarella, arugula and, the star of the show, grilled zucchini. Lip smacking good and guilt-free? What more could you possibly ask for?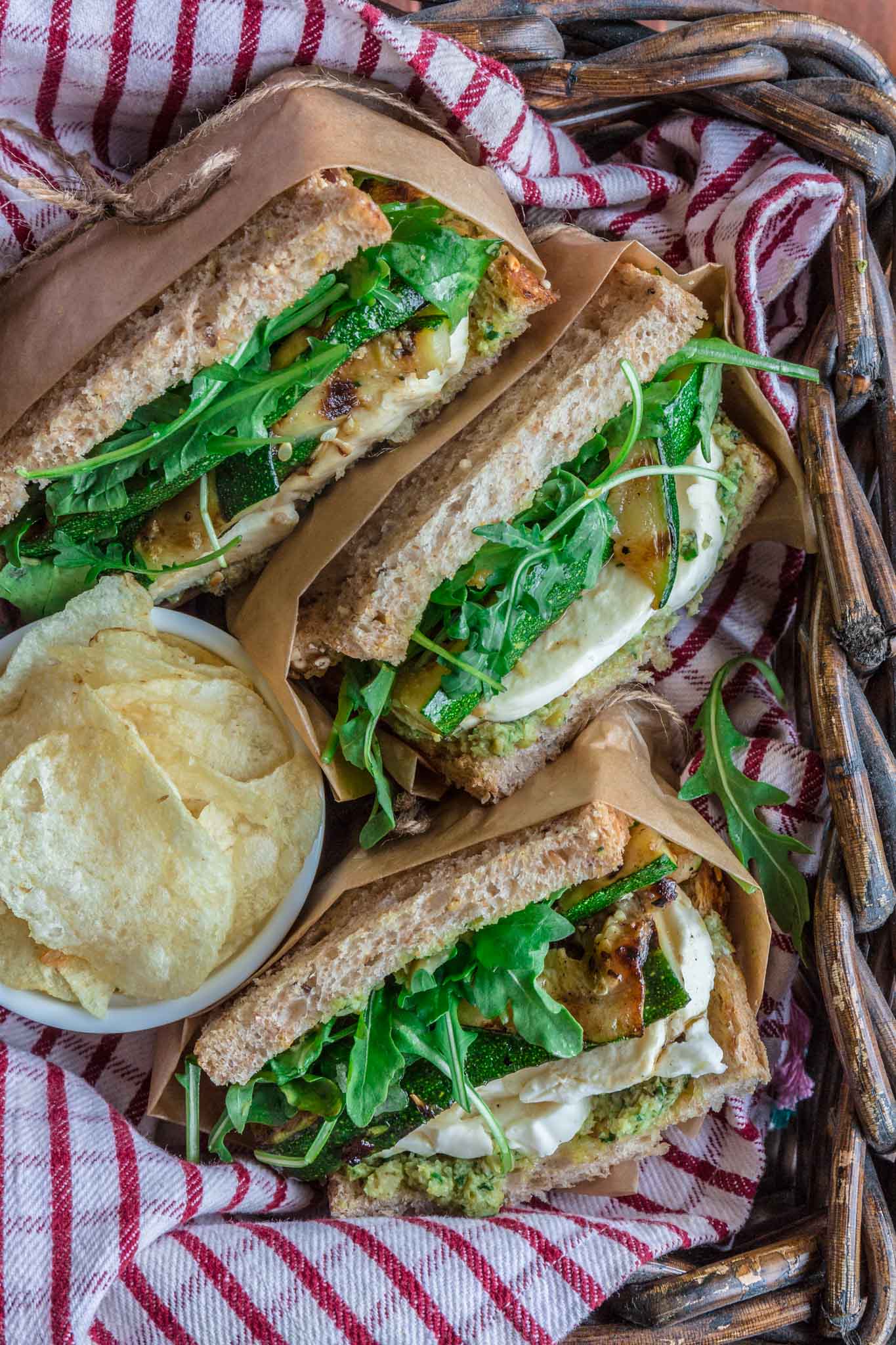 I don't want to jinx it, but I *think* spring is finally here. 
Well, with my luck, we might just get slammed with another snow storm just because I typed those words. But I'm taking my chances!
My recent trip to Brazil got me excited about tropical weather and all I can think about is pool season, picnics and ice cream. It's even more special this year because we get to enjoy all that with our little girl! Oh, I just can't wait!
So in preparation for all the fun, I made the perfect picnic sandwich. Light, fresh and good for you, without compromising on flavor! 
Because summer also mean bikinis, y'all! 
…