Tropical, sweet and light, the classic Brazilian Papaya Cream is a dessert that captures the essence of the season. Ready in a flash and made in the blender, with only 4 ingredients!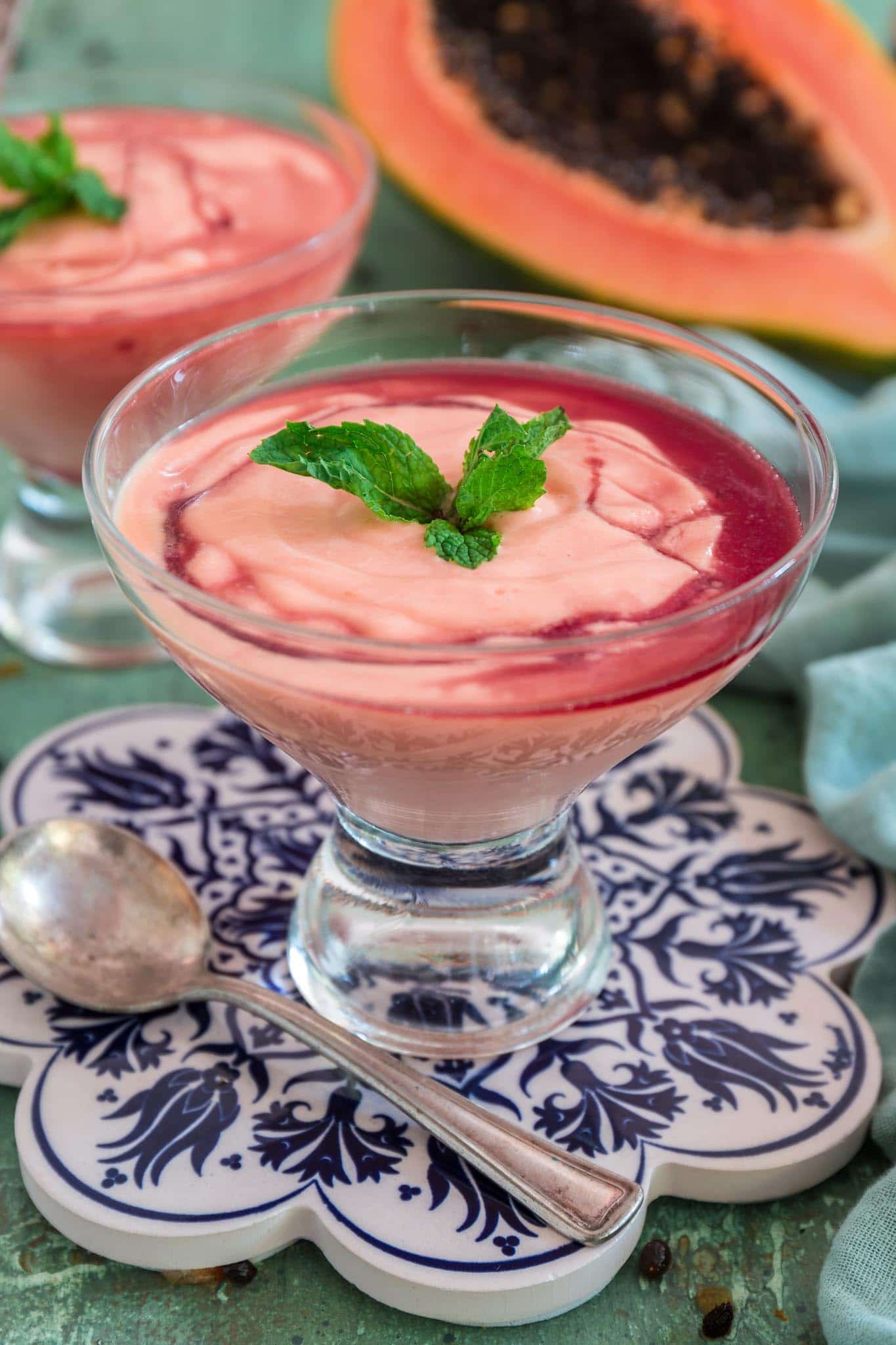 If you've ever been to a Brazilian restaurant, you have undoubtedly seen Papaya Cream on the dessert menu.
Hopefully, you've tried it, but, if not, this is your chance to make it at home and try something new and delicious. I guarantee you'll love it!
The good news is that you won't have to turn the oven on. The ingredients are easy to find and you can have it on the table in less than 5 minutes! Perfect for spontaneous summer entertaining!
…