This post is sponsored by Sparkling Ice.
Can't escape to a beach somewhere at the moment? No problem! Make this Pina Colada Smoothie Bowl and you'll feel like you're in a tropical paradise. ☀️☀️☀️ Mini umbrella not included! 😉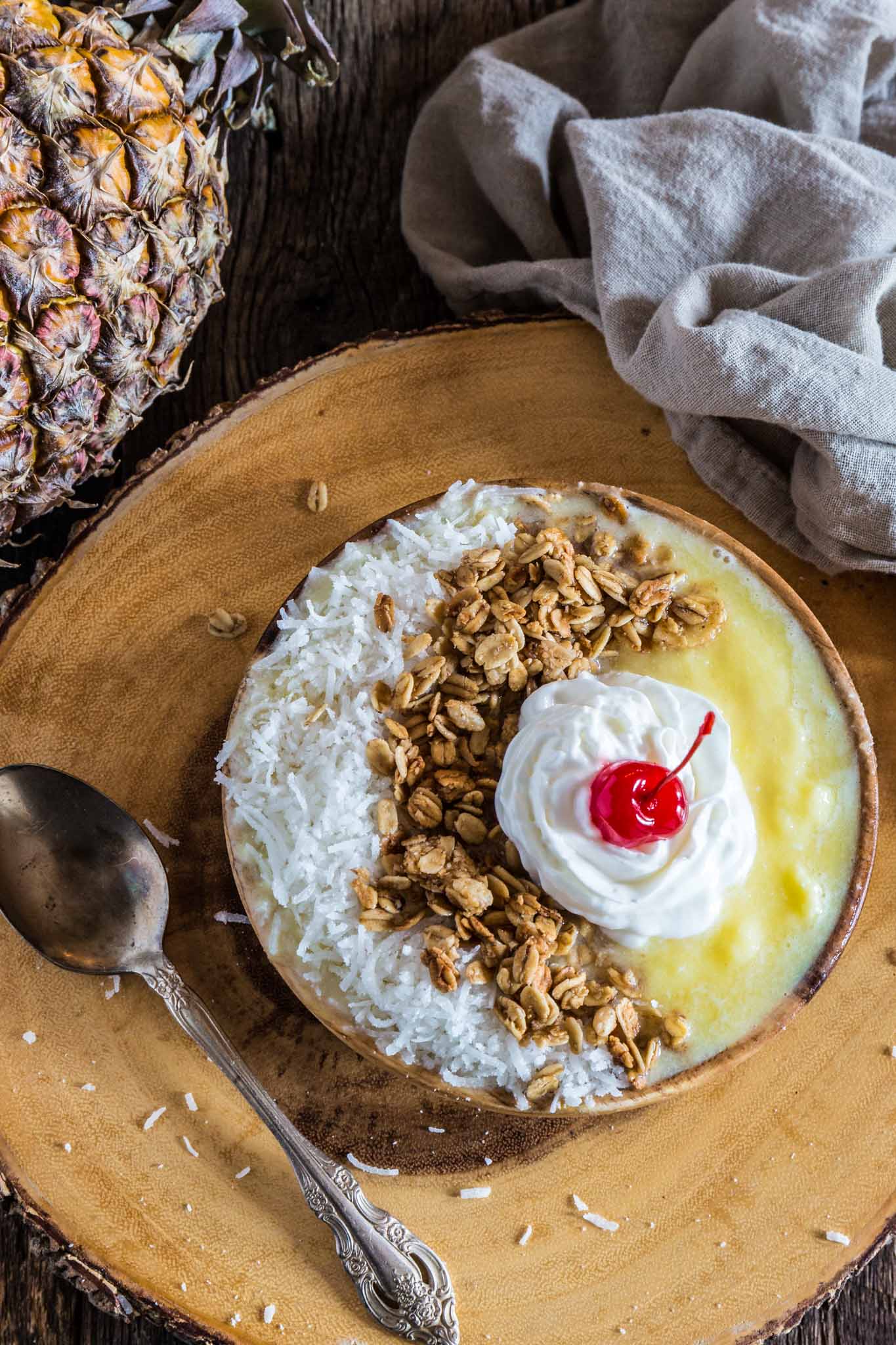 As my journey through pregnancy and medically imposed low carb lifestyle comes to an end, I naturally start to dream about all the carbs I'm going to eat the moment this baby is out in the world.
I was working on a mental list of everything I'd like Tim to go buy after the show, and I realized that there was only a handful of things I would need. And that I'd like to go keep this lifestyle, modified of course, for a while.
Say what?!? What kind of sorcery is this?
Where is that girl who cried for days after being diagnosed with gestational diabetes?
Oh, believe me, she's still here. And she's looking VERY forward to a slice of chocolate cake. But she also noticed that she hasn't gained any weight during pregnancy (in fact she lost 10 pounds) and that she FEELS GOOD!
…