Creamy, gooey and loaded with everyone's favorite ingredient, bacon, this Hot Smoked Gouda Bacon Dip is destined to be the star of your holiday party! Pair it with some good wine and you're on the road to success.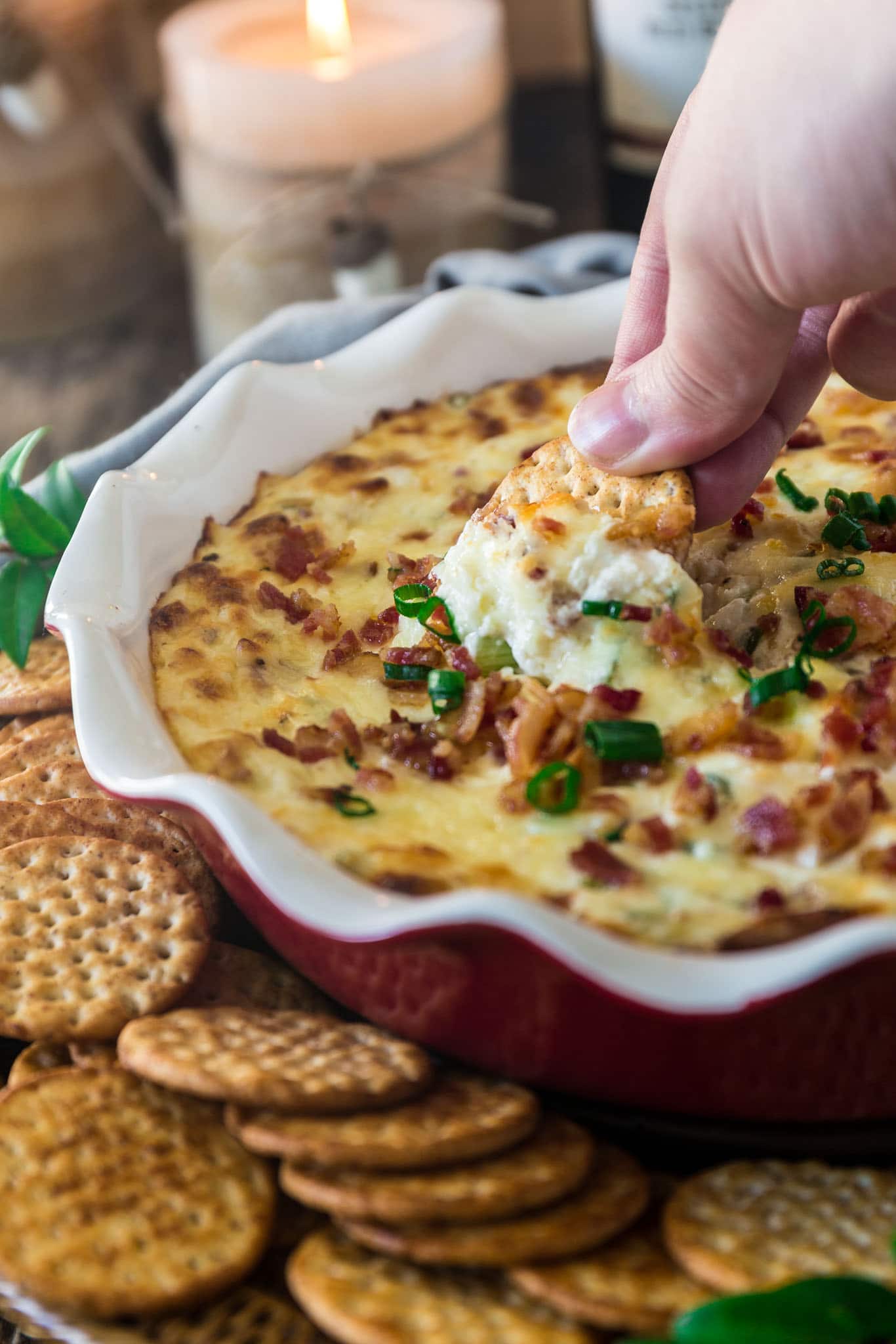 (This post is sponsored by my friends at Cavit.)
It's beginning to look a lot like Christmas that time of the year when you are supposed to host fantastic holiday soirées, shop for creative and amazing gifts for all your family and friends and still be on top of mundane, non holiday related tasks, like… ugh, laundry!
You've been browsing Pinterest like a mad woman/man and saving all these delicious ideas, but they end up forgotten on your boards because nobody has time to make a 3+ hours Boeuf Bourguignon when your dog is destroying the Christmas tree and the UPS guy is at the door with all your Black Friday gifts (which you NEED to hide from your husband or there will be a speech about your supposed "shopping addiction").
Phew! Calm down. Take a deep breath!
So what if I told you I had a foolproof holiday appetizer that is made by combining everything in a bowl and then baking 'til gooey perfection? Oh, and that lots of bacon was involved?
If you answer "Hell Yes!" and felt all fuzzy and warm inside, you are one step closer into breezing through holiday madness like a queen/king!
…