Apple lovers, rejoice! This Poulet Vallée D'Auge – a classic French chicken dish – is proof that autumn's favorite fruit is good for more than pies and works great in savory dishes too.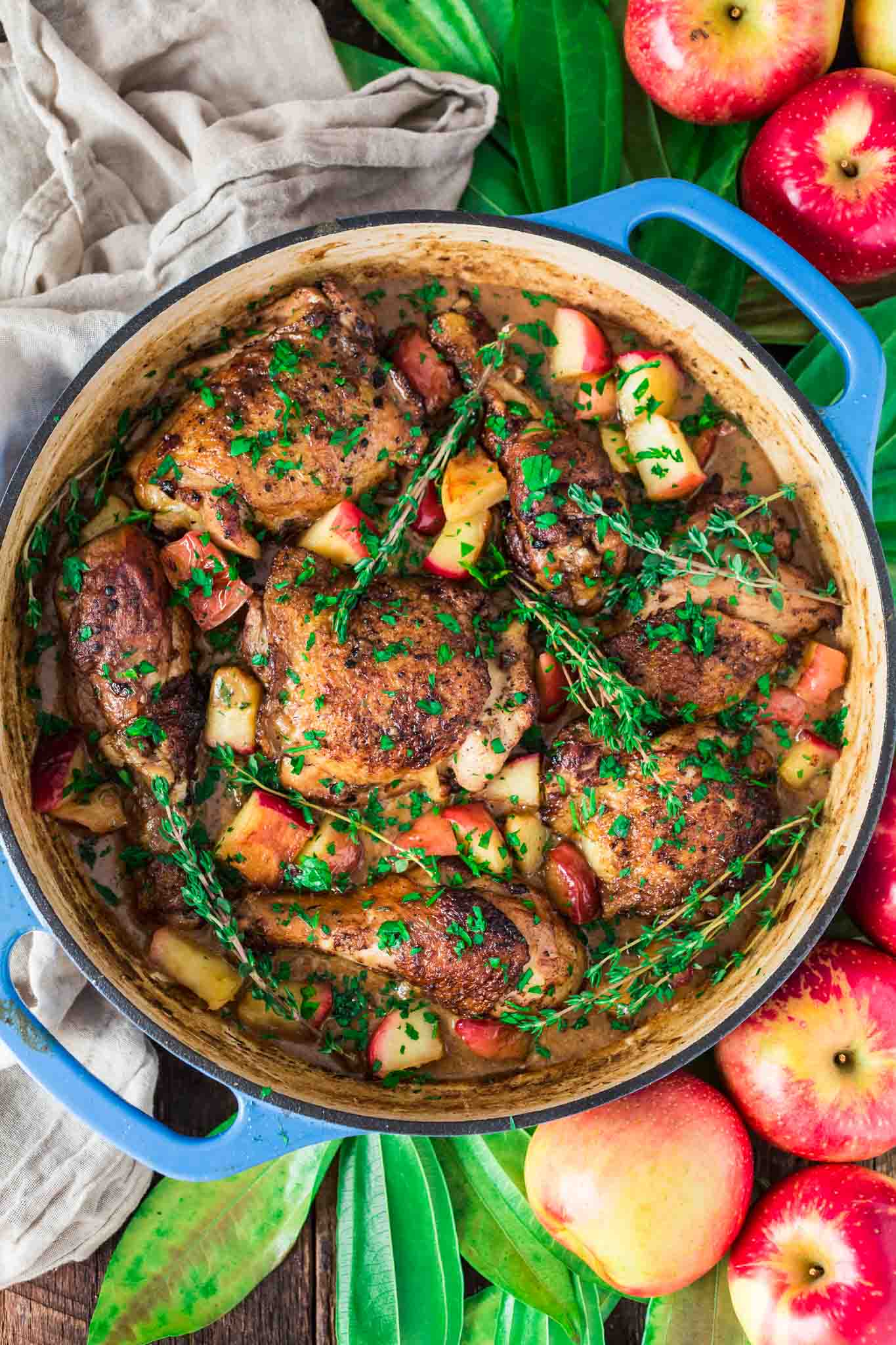 (This post is sponsored by SweeTango, but all opinions are my own!)
Tomorrow I fly back to NY after a month in Italy.
I'm feeling all kinds of emotions, as I am missing home (and Tim and Lola) but also very grateful for this amazing journey. Italy will be forever in my heart and I cannot wait to come back!
But guess what? I'm a restless soul and am already planning the next adventure! Tim and I are thinking of going to France next, since we never got a proper honeymoon, and it gives me goosebumps just imagining all the delicious French food I will get to eat.
My love for French food has grown stronger in the last couple of years, as I experimented with la cuisine française in my kitchen.
My last (re)creation was this out-of-this-world Poulet Vallée d'Auge, which consists of chicken cooked in apple cider, flambéed with Calvados brandy and topped with sautéed buttered apples and a silky cream sauce.
Absolument délicieux! 😋😋😋
…