This Mushroom and Turkey Risotto is sponsored by Jennie-O.
Hosting an intimate, low key Thanksgiving/Friendsgiving? Ditch the whole bird for this elegant Mushroom and Turkey Risotto instead. Also great as a way to use day-after leftovers.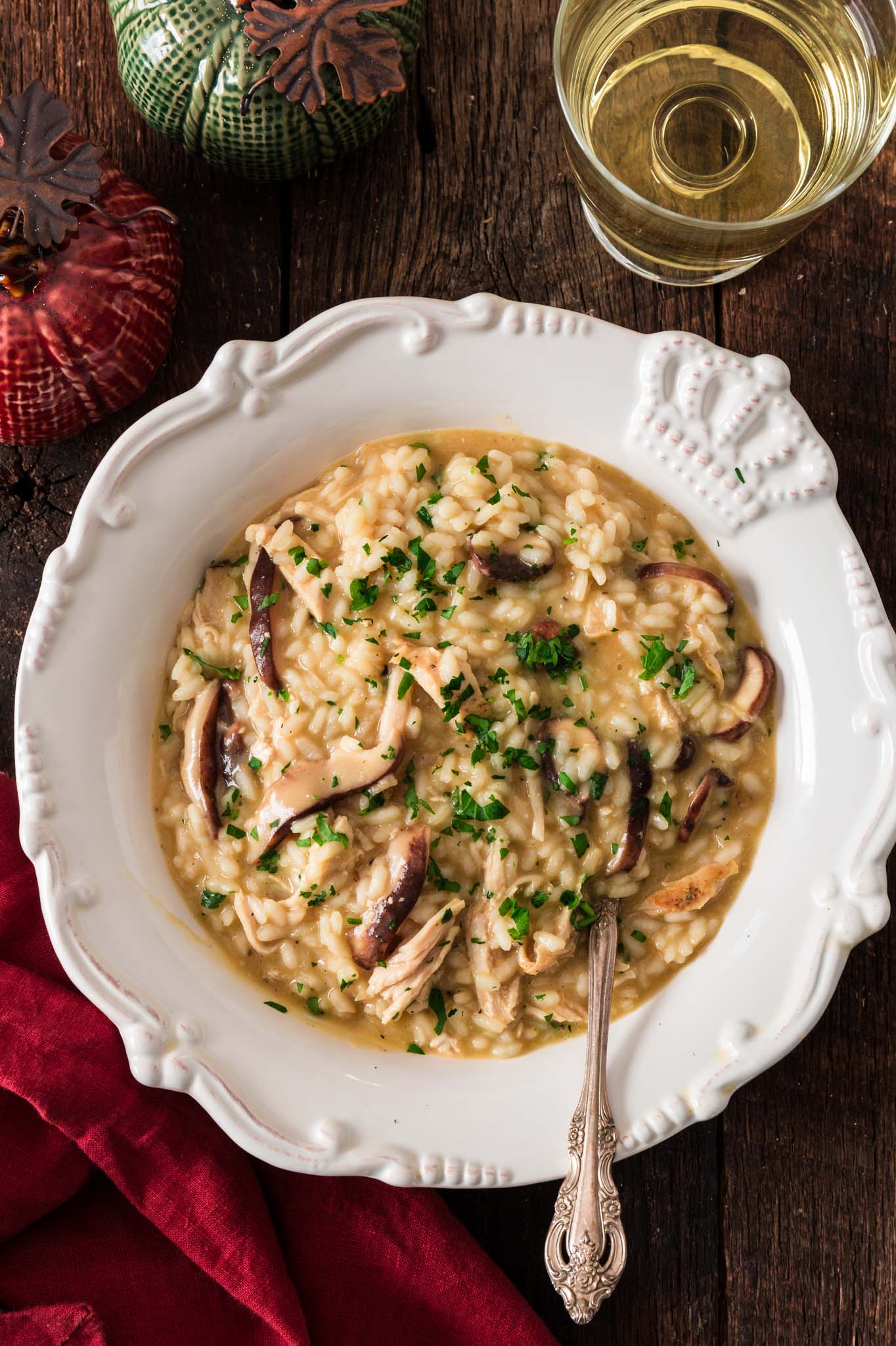 Thanksgiving is almost here. Can you believe it?
Are you stressed yet? I am. We spent the whole weekend battling the crowds, shopping for groceries, new linens, dishes, etc. Damn you, Pinterest, and your wonderful ideas that have me doing a whole different table setting every year! 😂
It is also Rebecca's first Thanksgiving. Granted, she won't remember any of it, but I need it to be special. So we are going all in! The big turkey, all the classic sides, appetizers, yadda, yadda, yadda.
And that's why this past Saturday – when we had a few friends over for Friendsgiving dinner (as they won't be in town for the T-day) – I just didn't have the energy to do the whole shenanigans. After all, we are all gonna eat the traditional feast on Thursday, so I didn't want to overdo it!
…