Possibly my favorite pasta dish, this Creamy Sausage Kale Pasta combines Italian sausage with rich and earthy Tuscan Kale. Tossed in the creamiest lemon parmesan sauce! And you can make it as mild or as spicy as you like!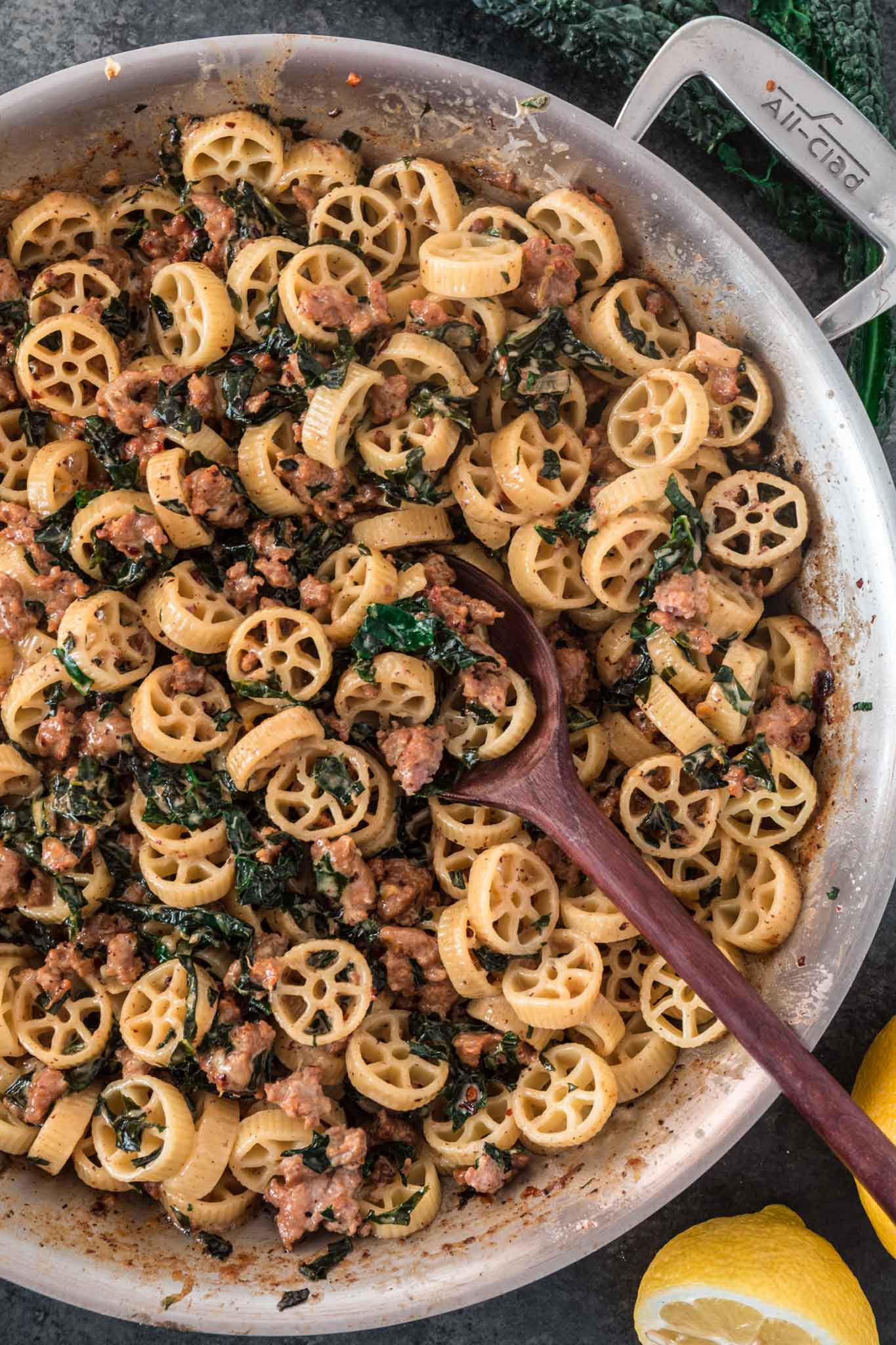 I've been meaning to post this pasta recipe for a long time.
However, every time I've made this, it vanished before I could bring it into my photography studio to shoot some photos. Yep, it's that good! Extremely addicting, I would add.
And as much as I consider my Bolognese sauce and my braised ragu some of my specialties, this sausage kale pasta is the one recipe that I make when I truly want to impress someone. It is hearty and comforting, but at the same time fresh and bold!
Perfect to be served alfresco, but also great for dinner on a chilly Fall evening.
…