This Frozen Chocolate Margarita post is sponsored by Proximo Spirits and is for audiences ages 21+.
What's better than a frozen Margarita? A CHOCOLATE Margarita, of course! Made with chocolate ice cream, tequila and Agavero orange liqueur.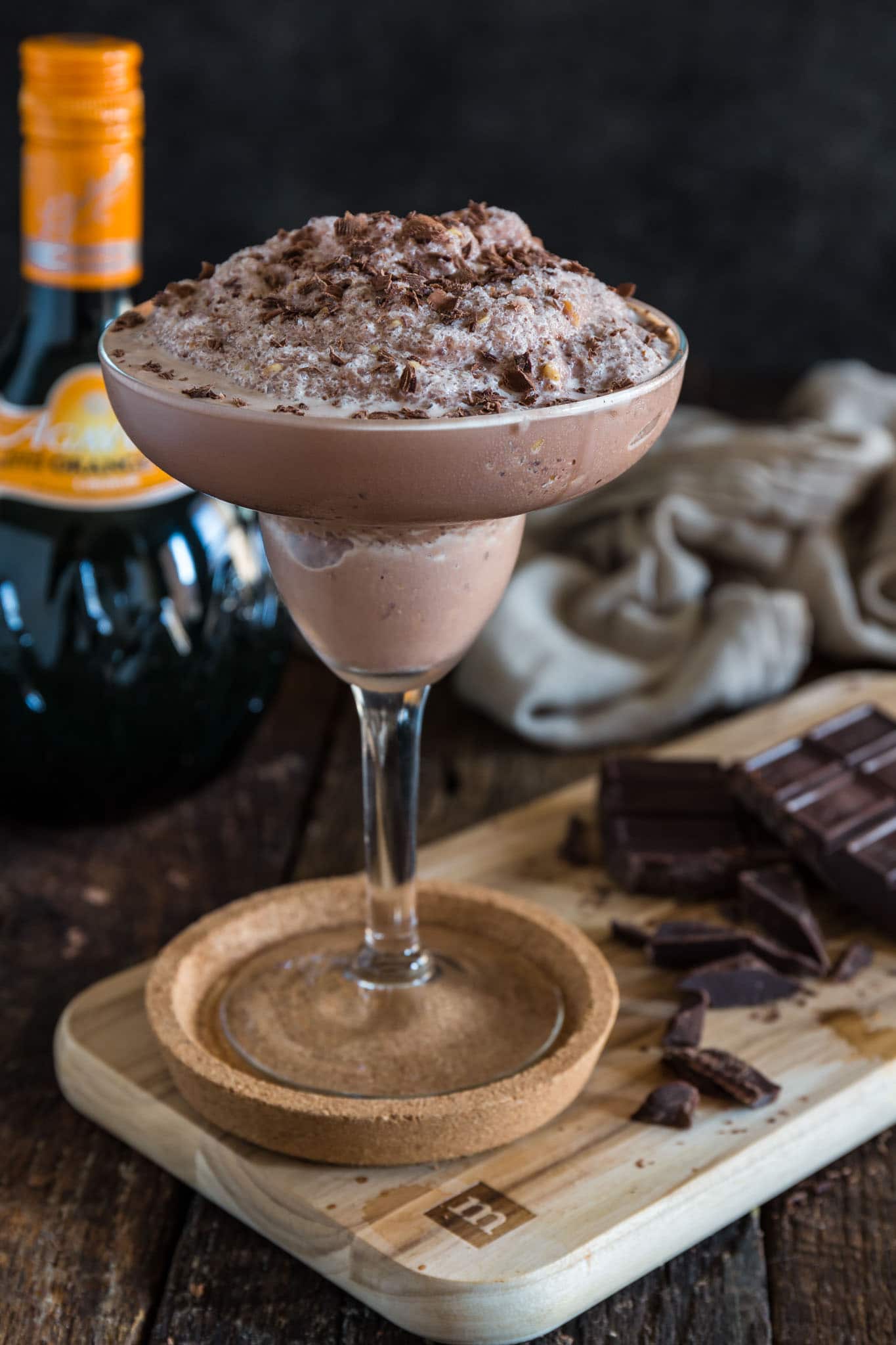 Sleepless baby nights = mommy needs a Sunday cocktail + some chocolate = a well deserved chocolate Margarita! 😋😋😋
And that, ladies and gentlemen, was my first post pregnancy cocktail. Go big or go home, right?
Actually, I did not get to go as big as I'd like, because of breastfeeding and Tim micro managing every sip, afraid that our baby would turn out a drunk. 😂 (Just kidding! Kinda…)
But this frozen chocolate margarita raised my (exhausted) spirits and satiated all my cravings! And as I type these words, I know I will sleep good tonight.
Provided Rebecca has the same plans, of course… (Who am I kidding? Of course she won't!)
…