Who needs takeout when you can cook delicious Cashew Chicken at home? Tender chicken, scallions and peppers coated in a rich, sweet sauce and topped with crunchy cashews. I can't get enough of it!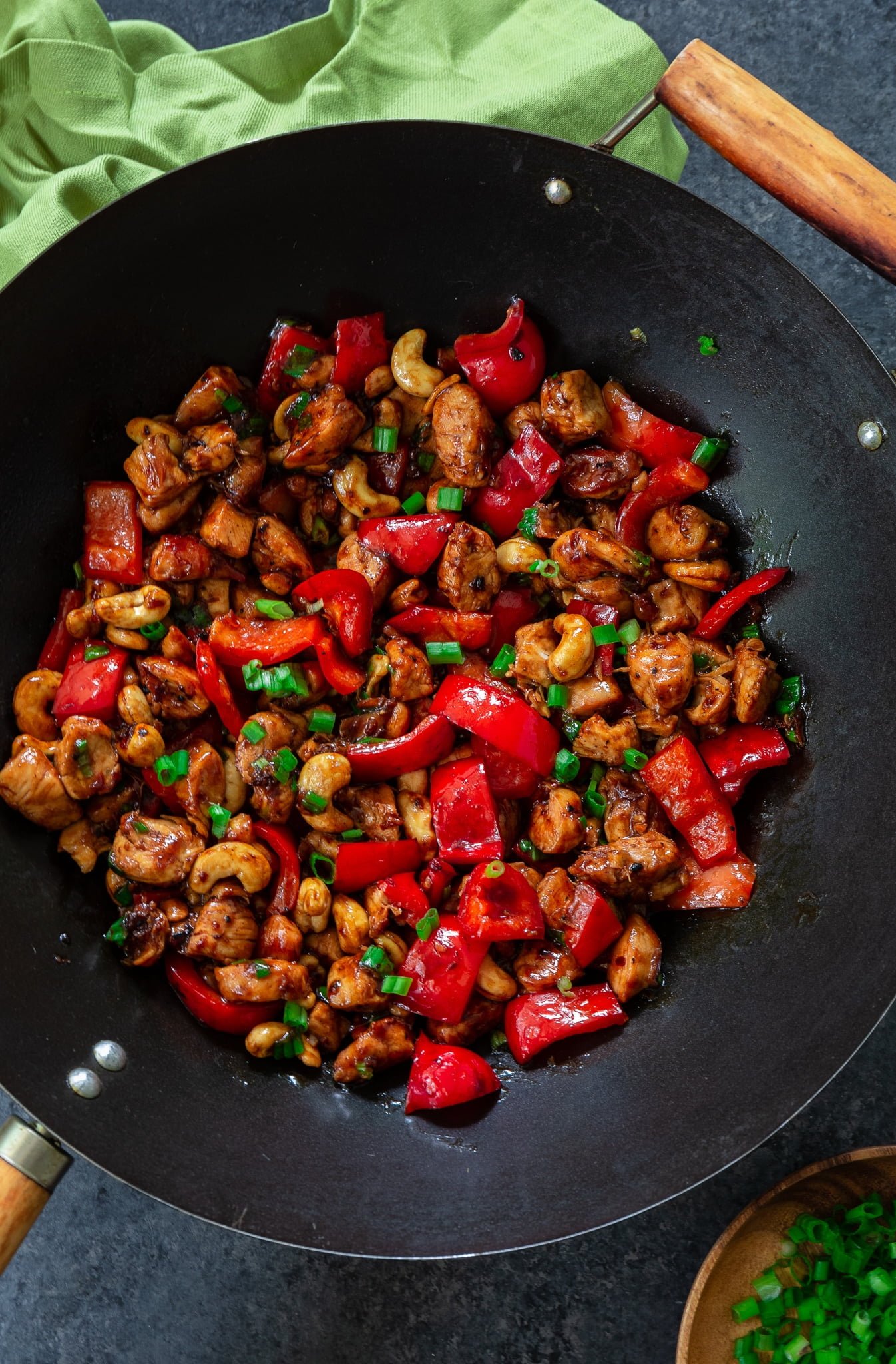 This post is sponsored by RUBBERMAID®, however, all thoughts and opinions expressed are my own.
My to-do list seems to be growing faster than my ability to tackle it. I feel like I'm constantly trying to catch up with life and that's so exhausting!
Eating healthy is one of the things I struggle with when life is this busy. People assume that us, food bloggers, are always eating amazing gourmet meals. What you don't see is us working all day developing and shooting a recipe to the point that we can't stand to look at it anymore! So we end up going out to eat or having cereal for dinner. Glamorous, isn't it?
In an attempt to reduce my family's fast food escapades, I've been trying to meal prep and I'm happy to report that it's going pretty well. This Cashew Chicken is one of the recipes we love and it's been on rotation since I made it the first time! It's easy, fast and reheats well, making it a great meal prep dish.
I'm a meal prep beginner – mostly because "chaos" seems to be my middle name – but I'm happy to share my journey and what has been working for me so far! And if you guys have any tips, please send them my way as I'm always looking to improve.
…