Have you ever tried making homemade Irish cream? A blender and a handful of ingredients is all it takes for this do-it-yourself version of Bailey's. Smooth, creamy and perfect for St. Patrick's Day!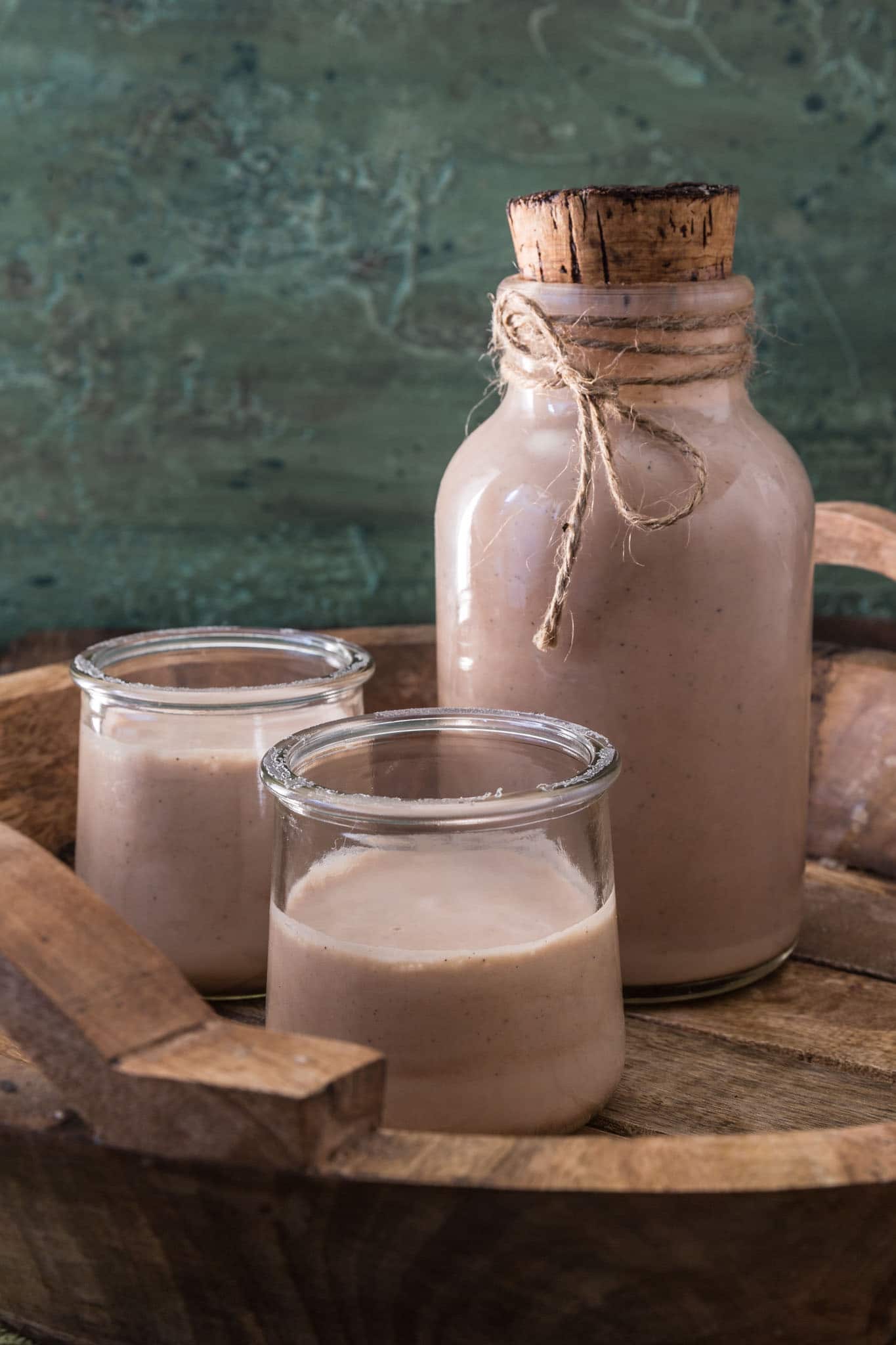 While everybody is obsessed with green everything for St. Patrick's Day, I'm sitting here, sipping a glass of this creamy homemade Irish cream and feeling really proud of myself.
There's something magical about making your own booze or liqueur. It's the same with making bread or cheese from scratch. It's an extra step from just liking to cook, that feeling of "I care so much about food/drinks that I made this with my bare hands, even though I could have gone to the store to get something similar".
I could tell you my motivation was to save money. Because, sure, making your own Bailey's is cheaper than buying a bottle at the store.
But it's not like a $20 bottle would break the bank either! It really isn't about the money. You make homemade Irish cream because you want to feel that DIY power! You want to feel like a mixologist genius and serve your artisanal liqueur after dinner to your very impressed guests, who think you are the new Dale DeGroff or something.
…