This blog post has been compensated by Borden® Cheese. All opinions are mine alone. #BordenCheeseLove #CollectiveBias #Ad
I dare you to resist this Cheese Stuffed Polpettone: a giant and delicious Italian meatball, stuffed with mozzarella cheese, that is technically big enough to share. I say "technically", because chances are the whole thing will be gone before anybody can ask for a bite! ;-)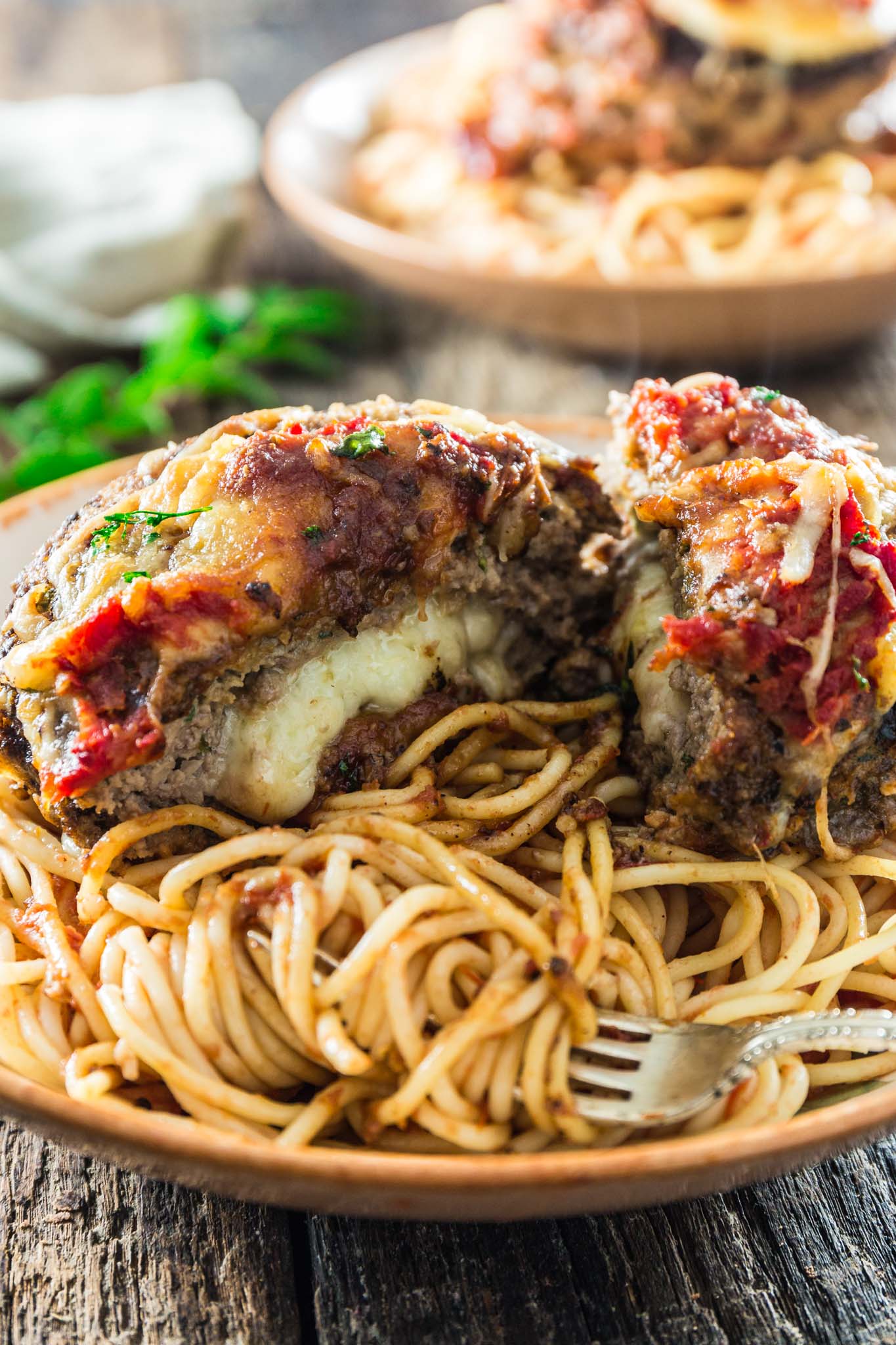 Oh, just look at that mozzarella oozing through the polpettone! Doesn't it tempt you to try to lick the screen? It surely has that effect on me! 😋😋😋
This polpettone is everything you would want in a huge meatball: juicy, tender, flavorful and not only stuffed with cheese but also covered in it. Because go big or go home, right?
And speaking of home… Back in São Paulo it is tradition to eat Italian food for lunch on Sundays. You see, São Paulo is the largest Italian community outside Italy (yes, we beat New York City!), so it's no surprise that the 'nonnas' like to put together a big feast for their families on Sundays.
Sure, you could take the family to one of the many city's "cantinas" or "trattorias" instead. But the reality is that there's nothing like a homemade Italian meal cooked by your grandma!
Well, my grandma is back in Brazil, so I have to take the nonna role myself. And I'd like to think that I knocked the ball out of the park this past Sunday with this glorious Cheese Stuffed Polpettone!
…