This post is sponsored by the National Turkey Federation. 
This Turkey Sausage and Broccoli Rabe Pizza is one of the best pizzas you will ever taste. The slightly bitter and peppery broccoli rabe combined with the smokiness of the provolone cheese and the subtle sweetness from the turkey sausage create an explosion of flavor that will wow even those who turn their noses at broccoli rabe. You simply must try this!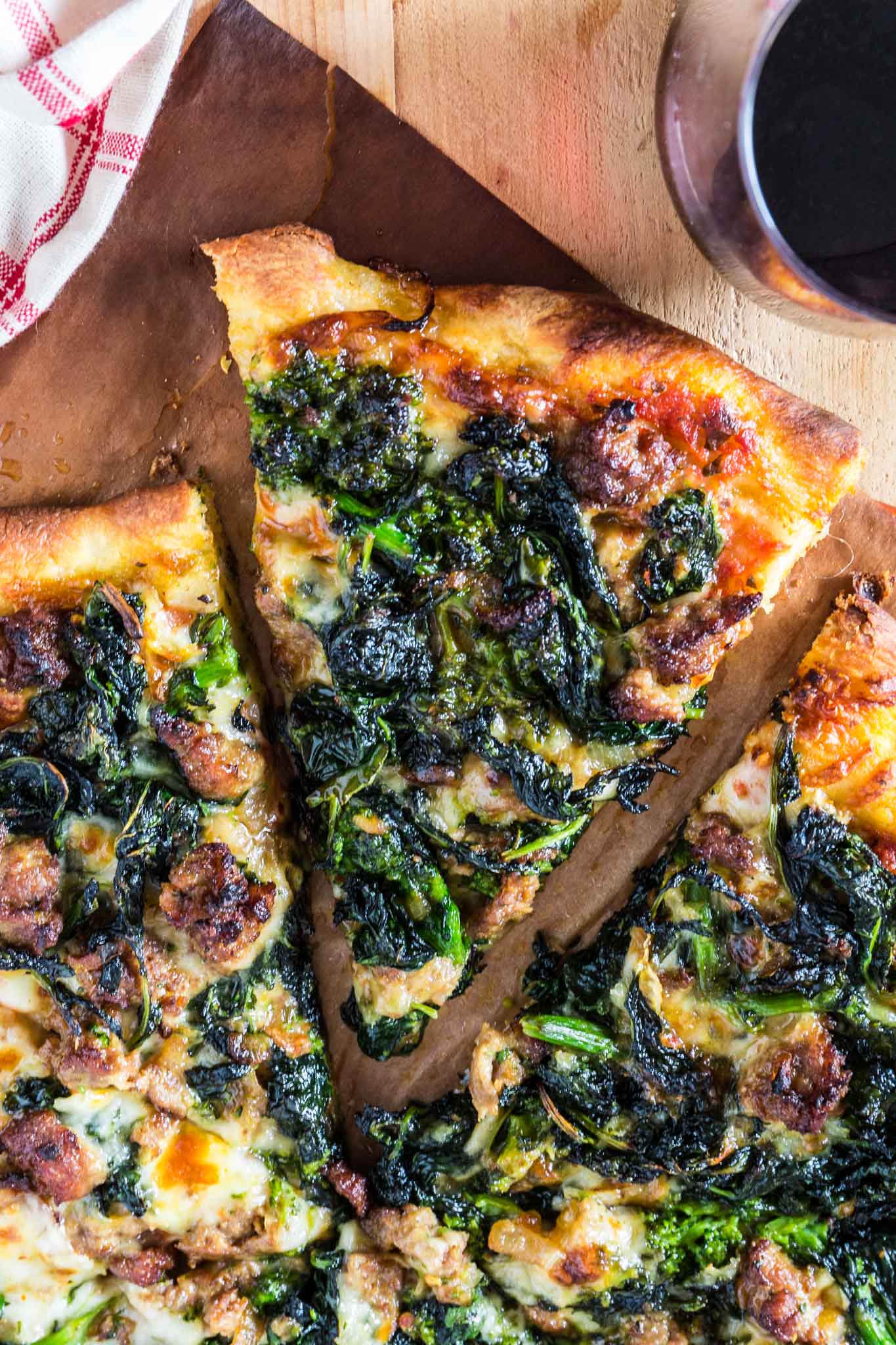 Oh, pizza, how I love thee!
It has been a while since I posted a pizza recipe and I'm so happy I did it today. It is amazing how therapeutic it is to make homemade pizza! It soothes even the deepest sorrows.
Truth be told, I am feeling a little disconnected from my kitchen and my cooking abilities. Maybe it's the fact that on top of everything else, I managed to get strep throat. Yay, me! 😖
However, today I got in the kitchen to make this pizza and I had fun. Real, singing my lungs out (yes, even with a strep throat and hoarse vocals) fun! Gee, I can't remember last time it happened! I had somehow forgotten how making pizza makes me happy.
Playing with fresh dough and then decorating it with delicious/seasonal/fresh ingredients beats any anti depressant. At least for me, it does! And at the end you get to eat your masterpiece. What could be better than that? ❤️
My inspiration for today's pizza was a pizza I had last year in Italy called Salsiccia e Friarielli.
…