Brazil's most popular street food, pastel, is a treat you will never forget! Crispy, deep fried and bursting with delicious fillings. Absolutely irresistible!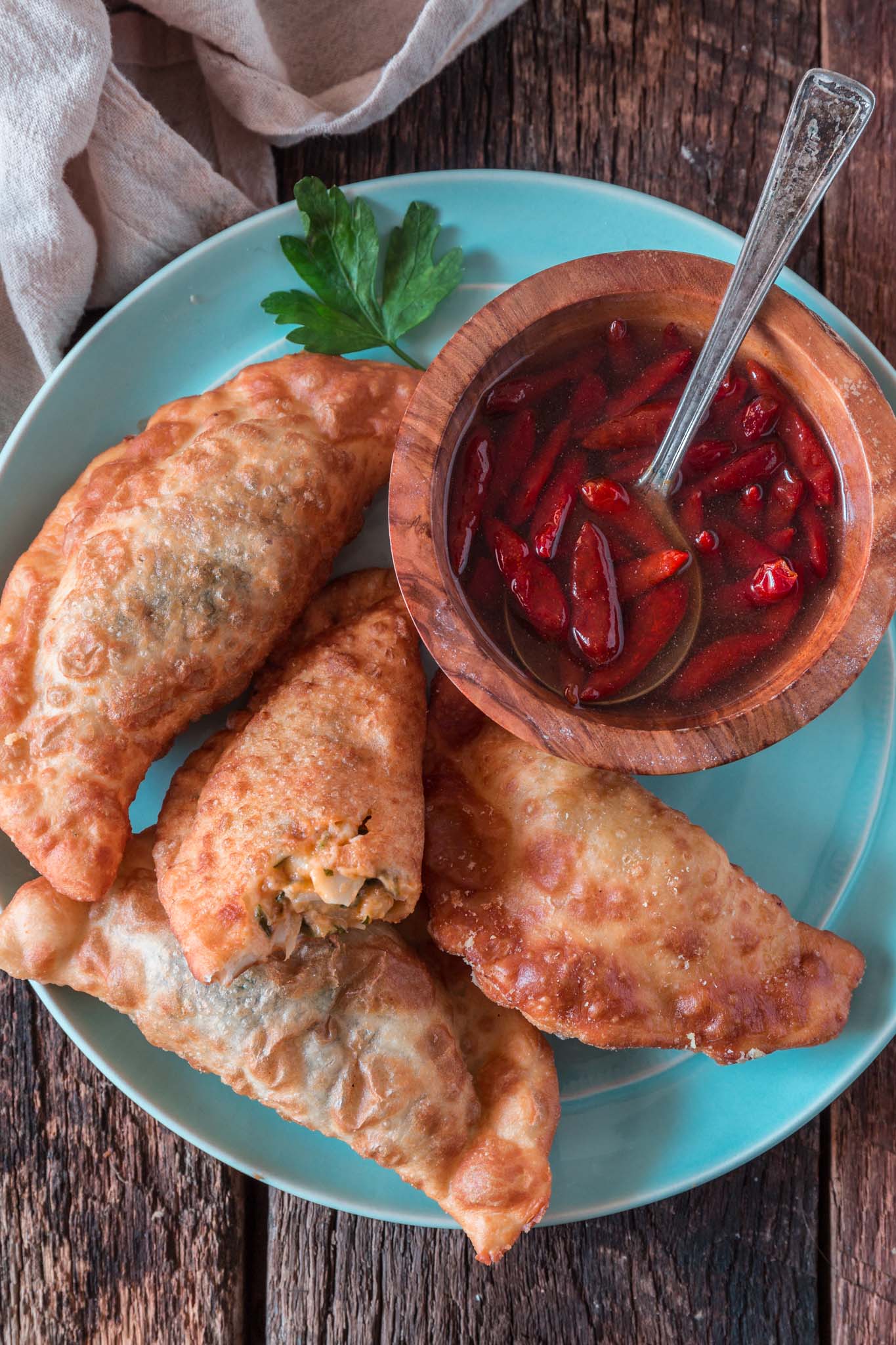 I don't know why it took me this long to share a recipe for Brazilian Pastel here on the blog! I'm crazy about them and can eat the whole batch by myself. (Well, maybe that's why…)
If you've ever been to Brazil, you know we adore our pastel. You will find it at the feira (our farmer's market), the pastelaria (shops that sell only pastel), beach kiosks and at bars. I have never met a Brazilian who doesn't indulge in these bad boys every now and then. And they go great with either a glass of cold beer or with sweet caldo de cana (freshly pressed sugar cane juice).
Sweet and savory filling options are abundant, but I decided to share three of the most popular ones: beef, creamy hearts of palm and cheese. And you will want to try them all!
…