This post is sponsored by Outshine®.
Summer is almost here and this Pineapple Mint Fruit Bar Caipirinha will be the hit of your parties! Sweet, refreshing and very easy to make. Who doesn't love that?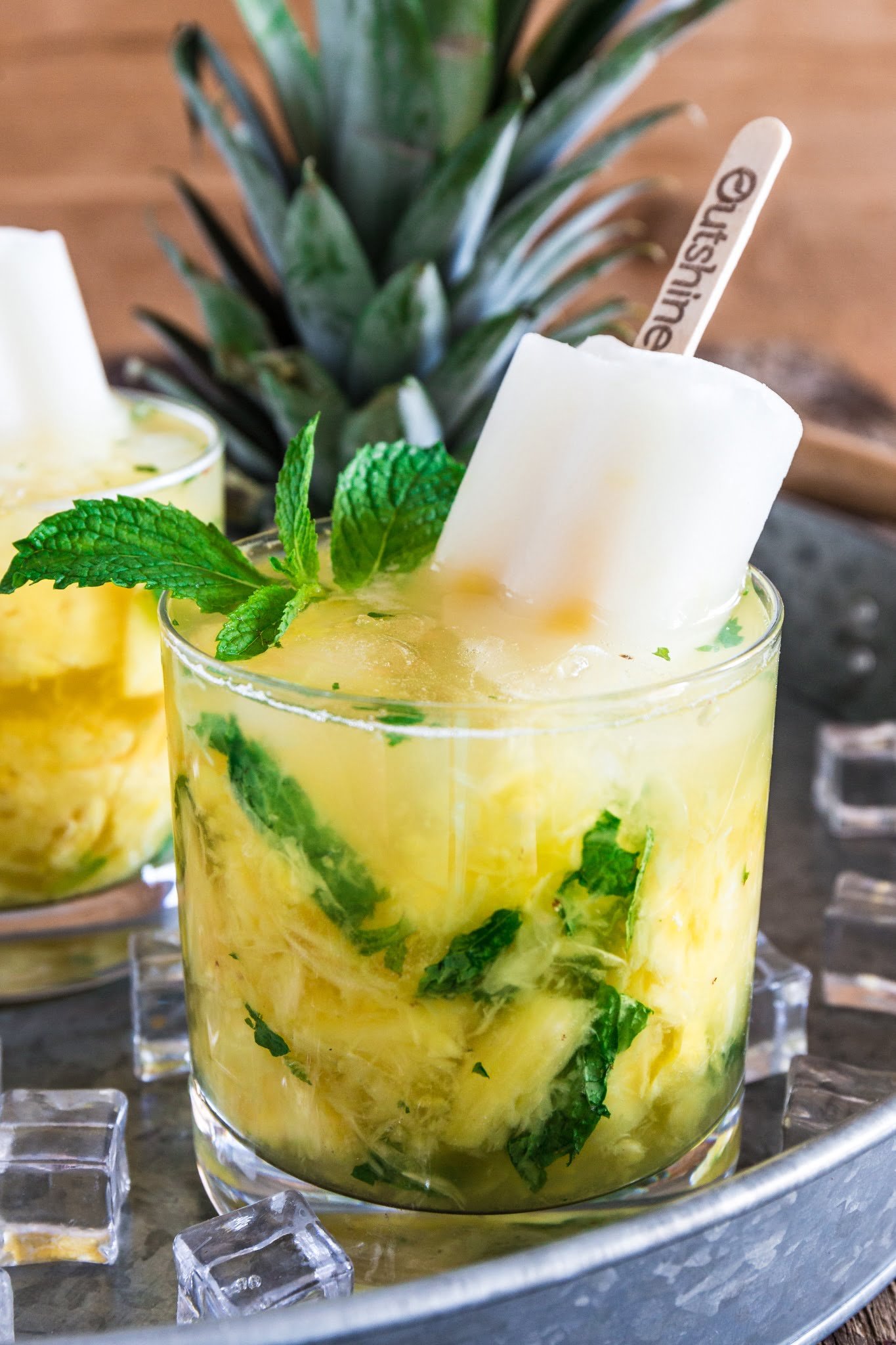 Why didn't I think of this before?
Sticking a fruit bar in my favorite cocktail? Genius!
I wish I were the one to have invented it, but the trend has been growing in Brazil since the last summer or so, so I'm just now riding the wave. Well, kind of!
As you guys know, I'm alcohol-less at the moment (due to a certain tenant in my uterus), so I had to resort to a mocktail version. But Tim had the real thing and I might or might not have had a small sip…😬
And it was absolutely delicious!
Okay, you're probably thinking I'm biased. I'm Brazilian and we all know that we Brazilians LOVE our caipirinha. But who doesn't, really?
…