Get ready for football season with this easy and delicious Buffalo Chicken Dip! Made in the slow cooker and served hot along with Mission® Strips Tortilla Chips. What could be better than that?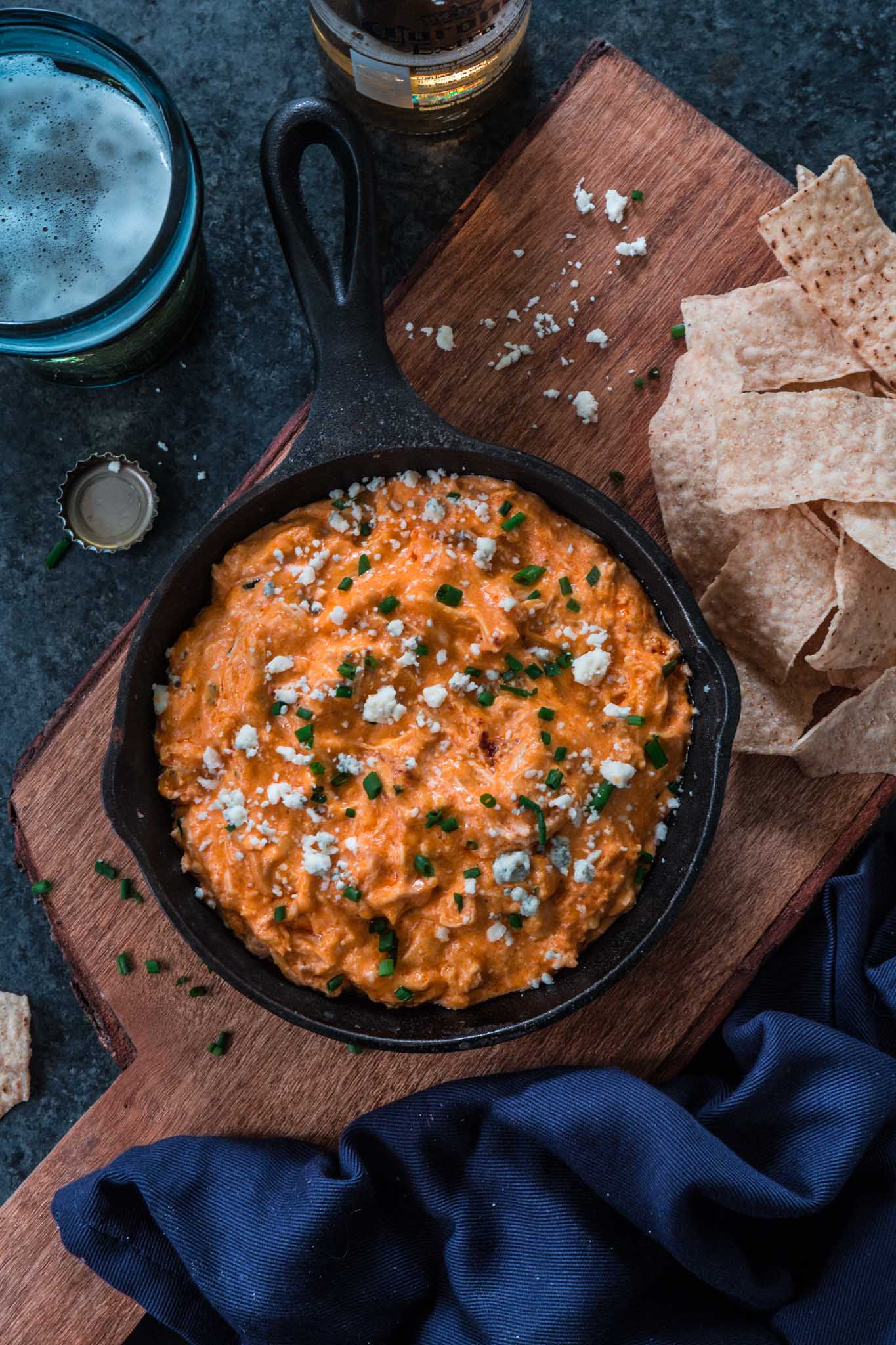 (This is a sponsored post written by me on behalf of Mission®. All opinions are entirely my own.)
Every time I tell someone that I'm excited about football season, they look at me as if I have three heads. I guess it's hard to imagine that a Brazilian girl enjoys football…
They are totally right, though. I really don't! But I do love to cook, eat and host amazing get-togethers. And we Brazilians know a thing or two about throwing sports parties. So, every year, I have a few friends over for the big game day! And it's always a blast!
Everybody knows the food is just as important – if not more – as the game itself! Indulgent dips, pizza, finger food, you name it! No boring grub allowed!
And, if there's one flavor that is associated with football food, it's buffalo! Usually in the form of Buffalo wings, but here, presented as a hot dip! Much easier, both to serve and to make. And guaranteed to be a hit at your football viewing party!
…