This turkey gumbo makes good use of that leftover Christmas or Thanksgiving turkey. Warm, comforting and a must during the cold weather!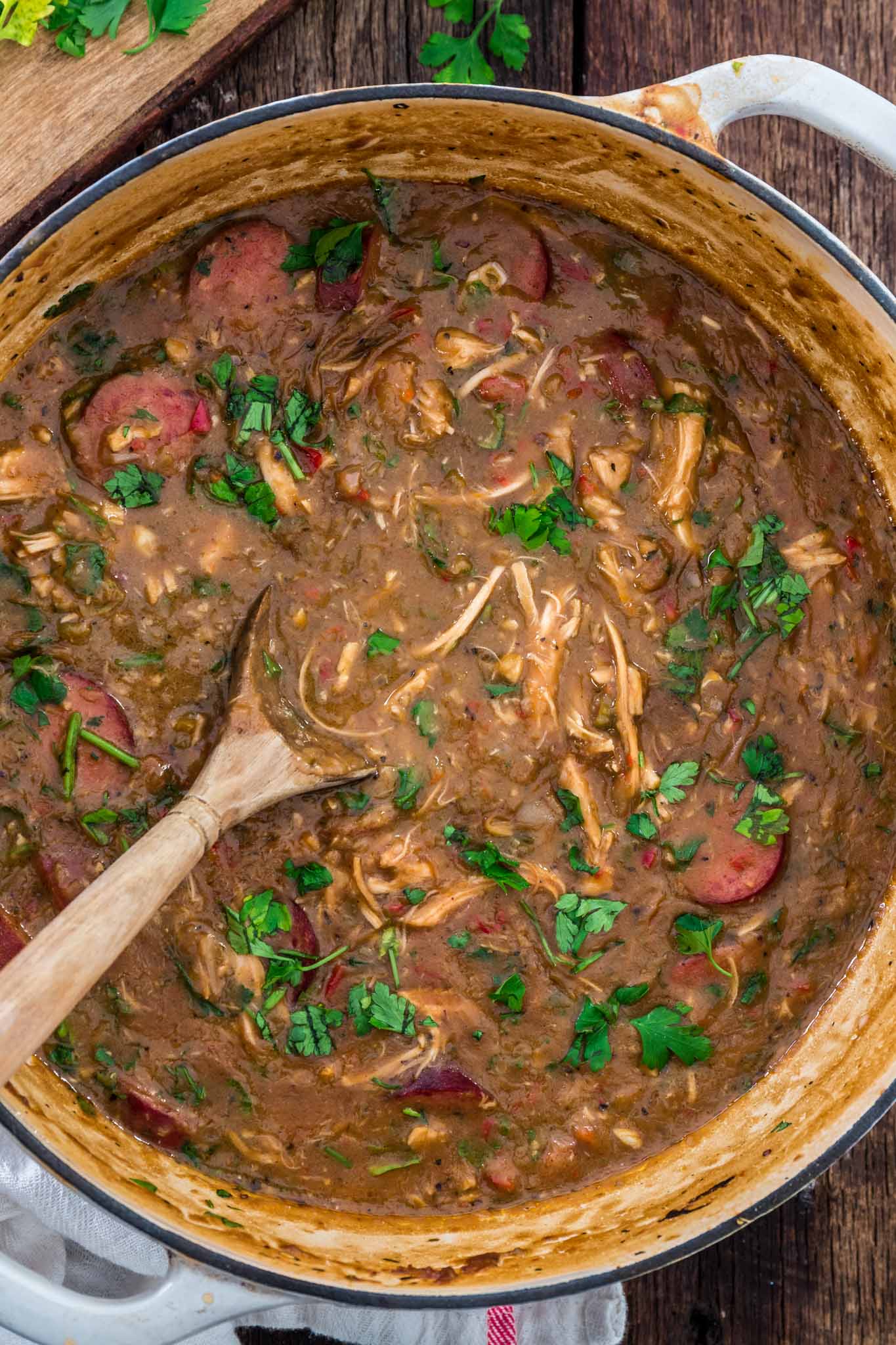 This post is sponsored by Jennie-O.
And this dreaded day is here. The day my family goes back to Brazil!
If you've been following along the past few months, you probably knew my mom was here, spending some quality grandma time with baby Rebecca.
I still feel like yesterday was August and that she still has 5 months to be here. But the reality is that it's time to go! :( And I can't help but feel like everything around me is falling apart.
So what do I do? I focus on the only thing I can control right now, which is to sit here and write about food. Food is my safe place and is always going to be there to soothe my feelings!
…