These Baked Cheese Mummies are sponsored by Babybel®
These fun puff pastry wrapped cheese mummies are not only cheesy-licious but very easy to make! They are sure to be the hit of your Halloween party!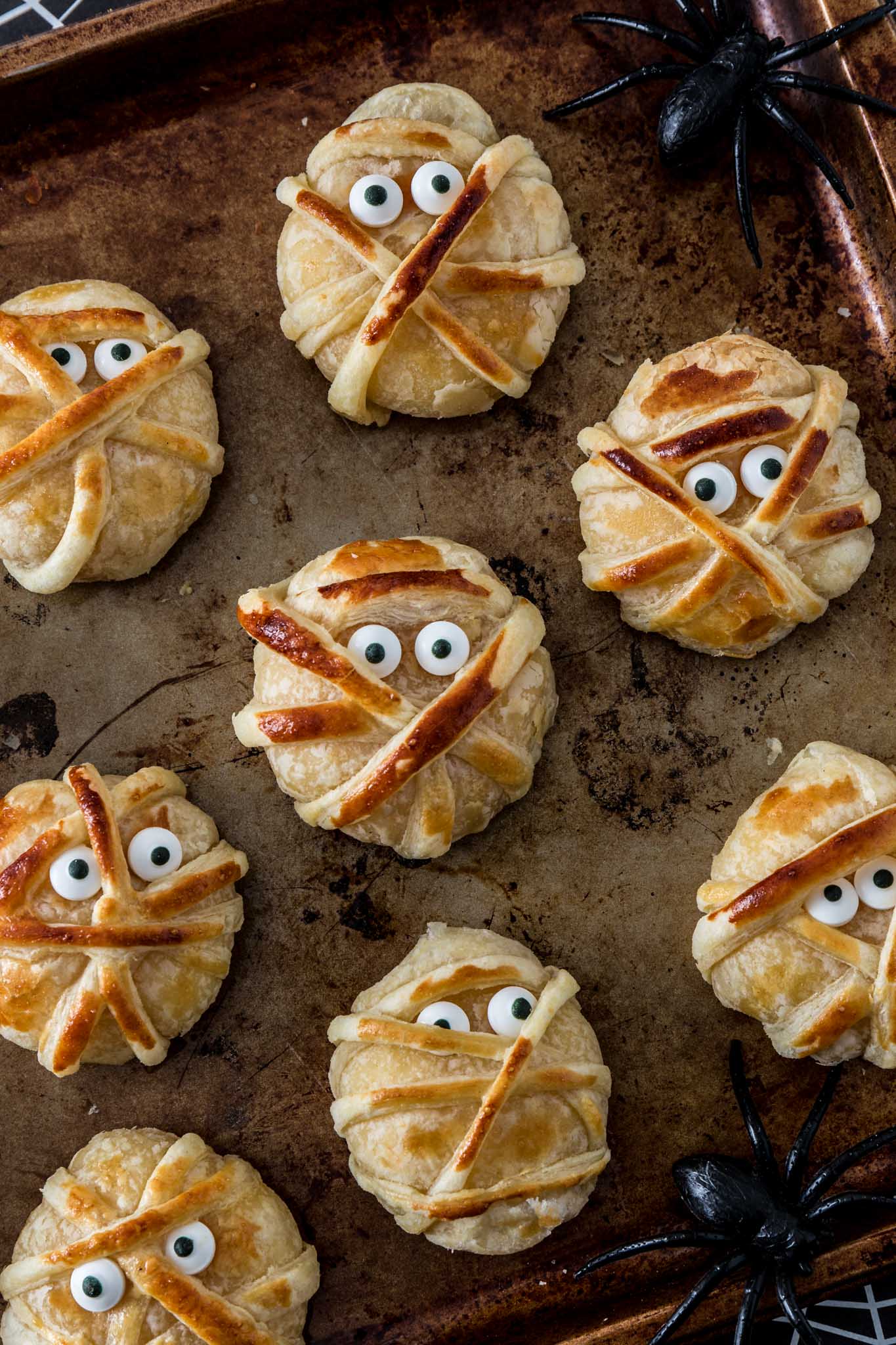 It's that time of the year again! Halloween!
The grocery stores look like a candy factory exploded, people are carving pumpkins (except me, cause I suck at it!) and we are all thinking of what costume we are going to buy/make/put together at the last minute so we can get drunk at some Halloween party.
Well, this year I'm ditching the Halloween soiree in lieu of trick or treating with my baby! 😊 Except, we live in a building and there's not really any trick or treating happening, so we are going to attend our town's Trunk or Treat instead. Oh, it's going to be lots of fun!
And in case you're wondering, Rebecca is going to be dressed as a… 🙊🙊🙊  Just kidding! I'm not telling you. You'll have to wait to see the adorable pictures of her Halloween costume! I might do a 'Beyond the Kitchen' post just so I can overload it with a bunch of adorable baby photos.
…